THQ Nordic today announced to us here at STG that hack-n-slash action-adventure Darksiders III, currently in development at Gunfire Games, is scheduled to release worldwide on… (drum roll) November 27th, 2018 for PC, PlayStation 4 and Xbox One / Xbox One X.
The company also launched a comprehensive pre-order campaign for Darksiders III, designed to reward a fanbase whose patience and loyalty is second to none.
Players who pre-order Darksiders III at participating retailers will receive the GAME plus the FURY Exclusive Armor DLC – a completely original skin for FURY's base armor that will set her apart and always be visible during gameplay. FURY Exclusive Armor DLC will be available on launch day.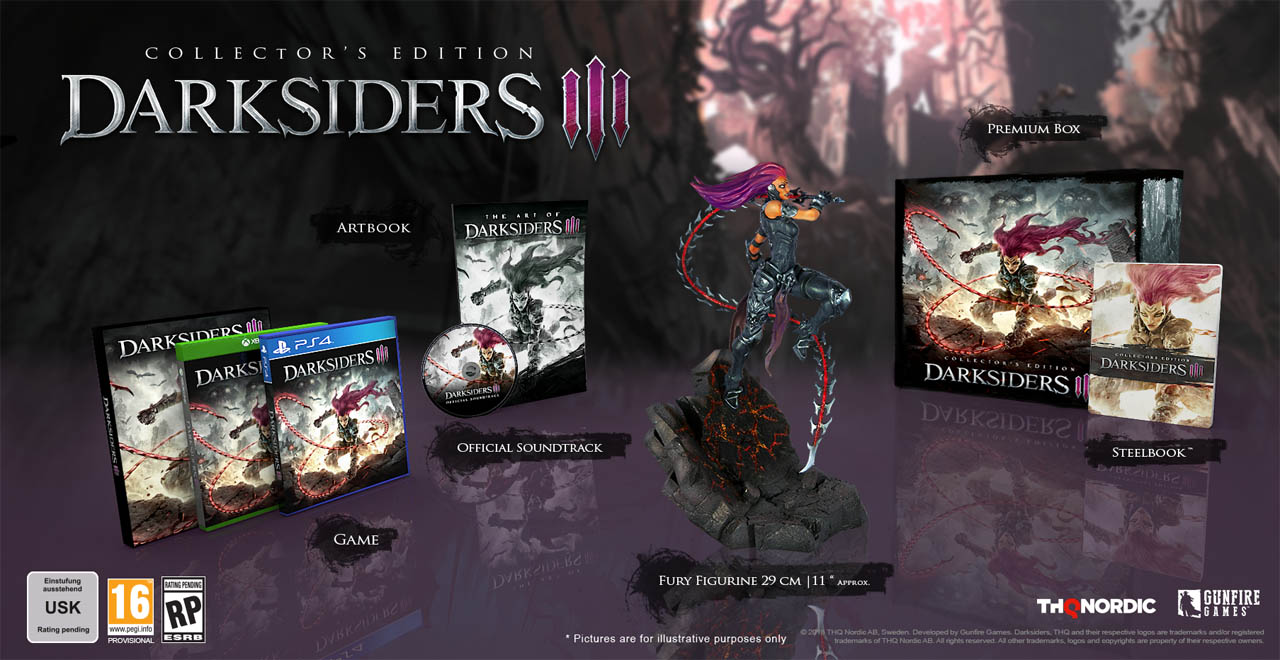 Players who pre-order Darksiders III from PlayStation Store or Microsoft Store will have their choice of THREE distinct pre-order opportunities featuring exclusive in-game content, special discounts and 24-hour early access to Darksiders III.  
THQ Nordic has also created two, Limited Editions that celebrate all things Darksiders in every way. Darksiders mega-fans have their choice of the Collector's or Apocalypse Edition.
[rns_reactions]