Indie development team Tarhead Studio announced to us here at STG that Blast Out, a fast-paced, PvP battle arena brawler has launched on Steam Early Access.
Featuring a vibrant, distinctive art style and a deep, fun combat system, Blast Out offers dynamic gameplay that changes every time with the game's deforming arenas. Players can fully customize their chosen fighting character from a vast variety of options, armor and equipment to help them prepare for intense brawling action while helping to protect them from the arenas themselves, which are riddled with traps and hazards. Blast Out's customization setup allows players to build a loadout of 4 abilities to each character. The ability pool offers 28 different abilities with a variety of offensive, defensive, positional and control oriented abilities. Additionally, characters can utilize weapons, each equipped with a unique weapon ability, the importance of assigning the right mix of abilities prior to an arena can make all the difference between victory or defeat.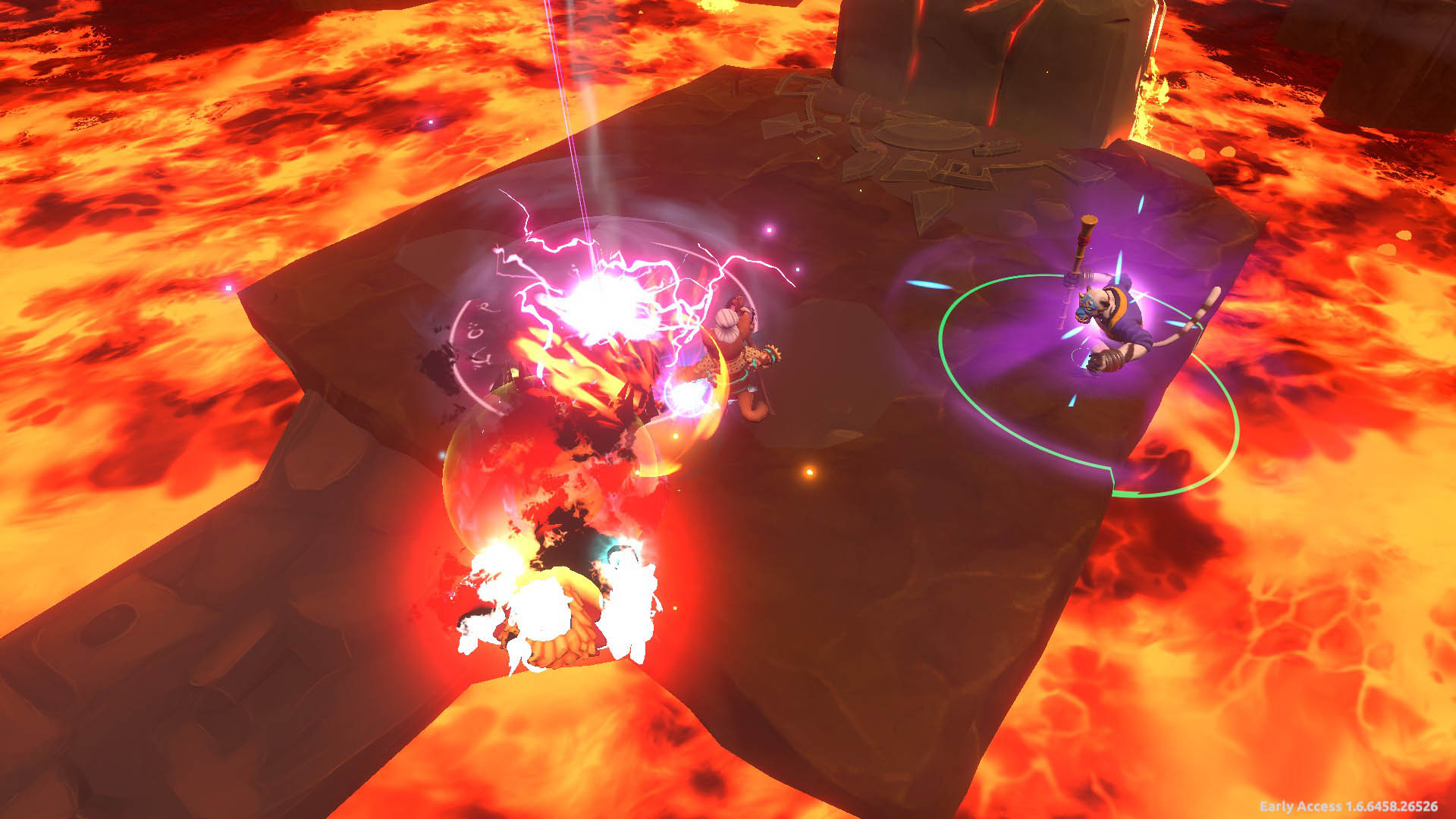 "We're really pleased to announce that Blast Out is coming to Steam Early Access", said Martin Eriksson CEO of Tarhead Studio. "With a heavy dose of inspiration from the Warcraft III mod, Warlock and our own visions on what an arcade based arena brawler should look like, we believe Blast Out delivers a fast paced battle arena experience unlike anything else on the market".
Playing as one of three unique tribes – The Bears (down to earth northerners with an inclination toward good ale and fancy beards), the Apes (peaceful monks that practice the old martial arts style of Apashite Kung Fu) or the Red Pandas (also known as Catbears among northerners, they are a migrant race that travels from town to town looking for work) – players have a variety of range-attacks, including energy blasts, plasma projectiles and lightning bolts. But the arenas themselves are unpredictable and just as deadly as the fighters within, changing in size and shape over the course of a match or collapsing to reveal a molten lava-filled pit of pain. The ever changing landscape provides a challenging environment that can either be utilized offensively or defensively during combat.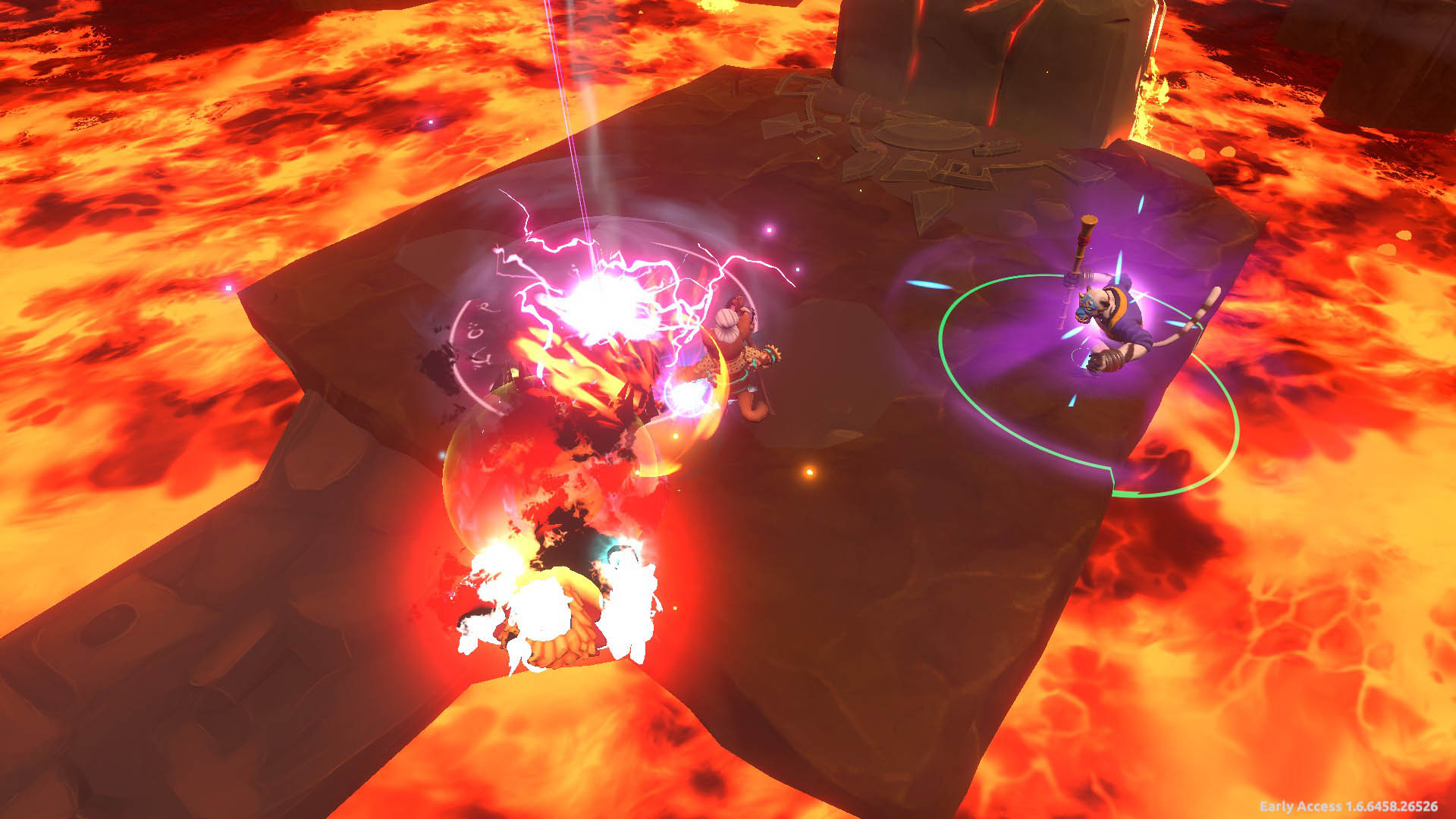 Blast Out heavily revolves around player ability and mastering the mechanics of intense close quarters combat through a Knockback system, and rapid reflexes are essential to outmaneuver opponent attacks. Especially skilled players may receive Legendary items as they gain vital arena experience, which can be added to their collection of offensive assets. Blast Out's gear system allows players to tactically tweak their playstyle with each gear piece providing a character with a positive stat change and a negative stat change to ensure balance in combat capabilities.
Blast Out, (formerly known as RUiN) was successfully funded on Kickstarter in February 2017 and has now released on Steam Early Access.