Go hard and go fast with Western Digital and their newly released WD Black SN850 1TB NVMe PCIe SSD.
Western Digital (WD) know their digital storage, they've been the kings since decades ago. And as each year brings around new technical initiatives WD are at the forefront of it all.
STG received one of their WD Black SN850 1TB NVMe PCIe SSD's to put through it's paces and sure enough it is able to do everything it claims on it's box.
First off you'll need to have either a laptop or motherboard that is PCIe compatible and of course can take a NVMe drive stick. Alternatively you can also pick up an external enclosure that takes NVMe's too but you may find read and write speeds slowed down by the USB port.

This review was conducted using a test MSI B450 Gaming Plus Max ATX Motherboard.
Adding the SN850 1TB NVMe into the PCIe slot is super easy, if you're new to installing any PC components, building a RIG or just upgrading / changing hard drives you can't get it wrong. It will slot in and Windows will auto recognise the drive immediately, in our case the drive was not formatted and showed as unallocated.
Due to the speed of the drive (and motherboard) formatting in to NTFS literally took a few seconds.
Internal write speed of large game files and folders (120GB+) took around 7 to 8 minutes to the freshly formatted SSD. The write speed ramped itself up to 4.6GBps. The WD Black SN850 1TB NVMe PCIe SSD has a write maximum of 5.3GBps. So this was both surprising and pleasing to see it get to near its maximum speed.

Read speeds were again just as epic. After having moved 50GB of 8K video files on to the WD SSD they streamed without a glitch as did gaming from the SSD. No lag, no stutters, not even enough time to go and have a coffee while you're waiting for stuff to load. Instantaneous.
The purported read speed on the WD Black SN850 1TB NVMe PCIe SSD is 7GBps.
The WD Black SN850 1TB NVMe PCIe SSD is a must have for eSports and hardcore PC gamers.
You can of course replace your current primary Windows drive with one of these too.
Windows setup is not fun for any of us PC users. It can be slow and grinding.
So, how was the WD Black SN850 1TB NVMe PCIe SSD as a primary drive?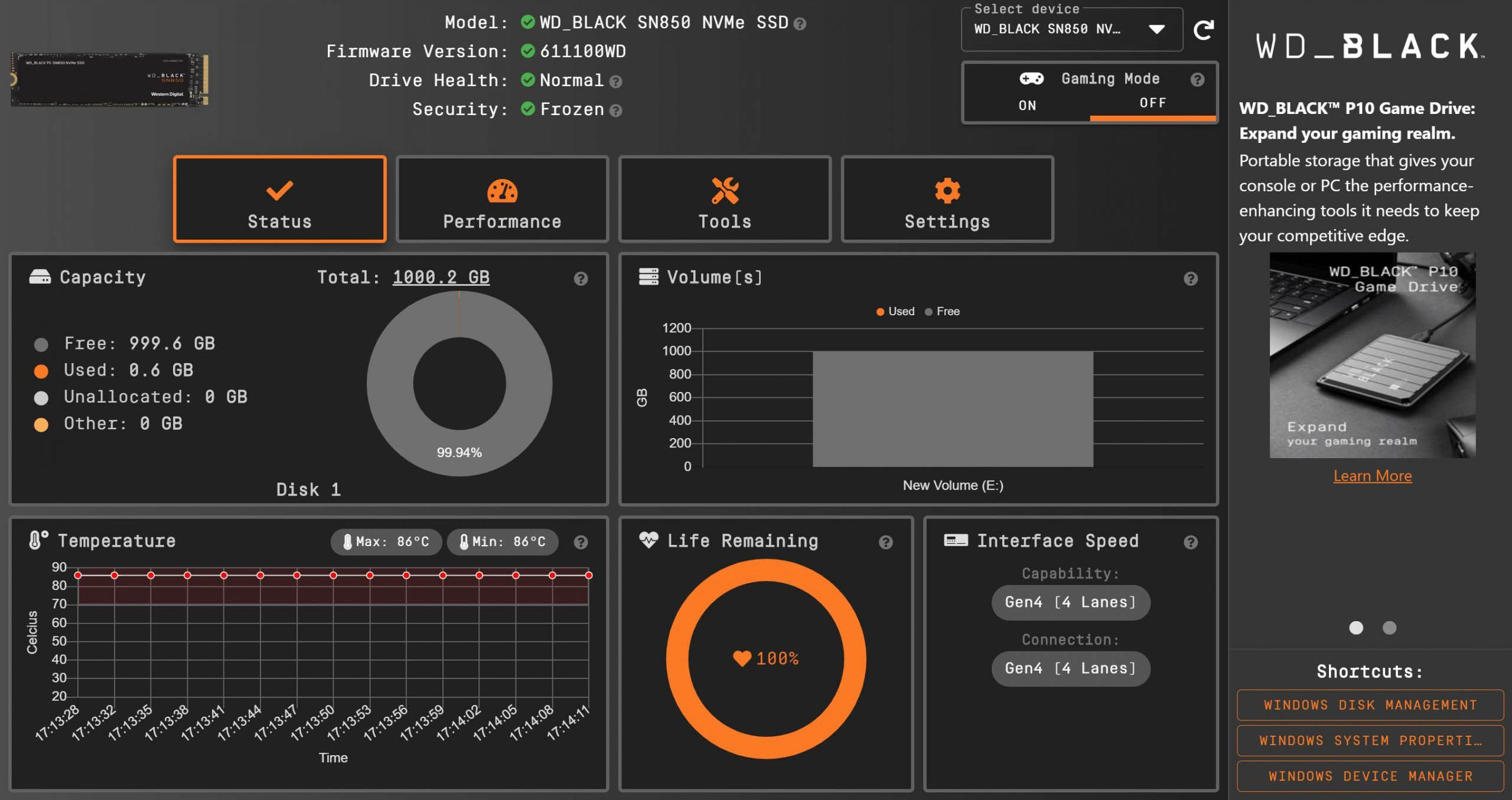 Installing a Windows image on to the SSD then replacing the existing operating system (OS) drive with the WD Black SN850 1TB NVMe PCIe SSD saw the same setup of Windows (of course) but a hell of a lot quicker. Around 8 minutes – when generally it can take up to 15+ minutes on a standard SSD.
Your initial OS setup time almost halved. Windows boot up on a general restart was super quick, basically after the BIOS splash screen (MSI) there was the Windows 10 user login. Not a second of load time.
You may also want to make use of the WD_BLACK Dashboard software. Free to download this will keep your SSD in check and monitor both its health, capacity and optimization.
The WD Black SN850 1TB NVMe PCIe SSD is at a fair low pricing tier which all serious PC enthusiasts, RIG builders and novices are going to be able to afford.
Designed for multitaskers, gamers and content creators the small but mighty WD Black SN850 1TB NVMe PCIe SSD has got the space, the speed and the reliability you'll ever need.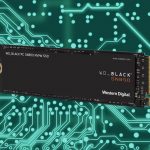 WD Black SN850 1TB NVMe PCIe SSD Review