Samsung innovate.
They are THE pioneers of smart wearables, it was the rise of Android based phones from 2008 where the first Samsung smartwatches clasped on to the wrists of the tech savvy.
Soon it was not just the techies wearing smart watches as Samsung perfected their innovative time piece for the masses.
The Galaxy Watch built with Samsung's own Tizen based software has gone through a few appearance changes over the years. From a small form factor sporty look through to a more masculine rugged appearance and now we have the second iteration of the Active series.
Active2 comes in two sizes, 44mm and 40mm.
The all screen, all glass rounded watch face maximises the display real estate almost from edge to edge.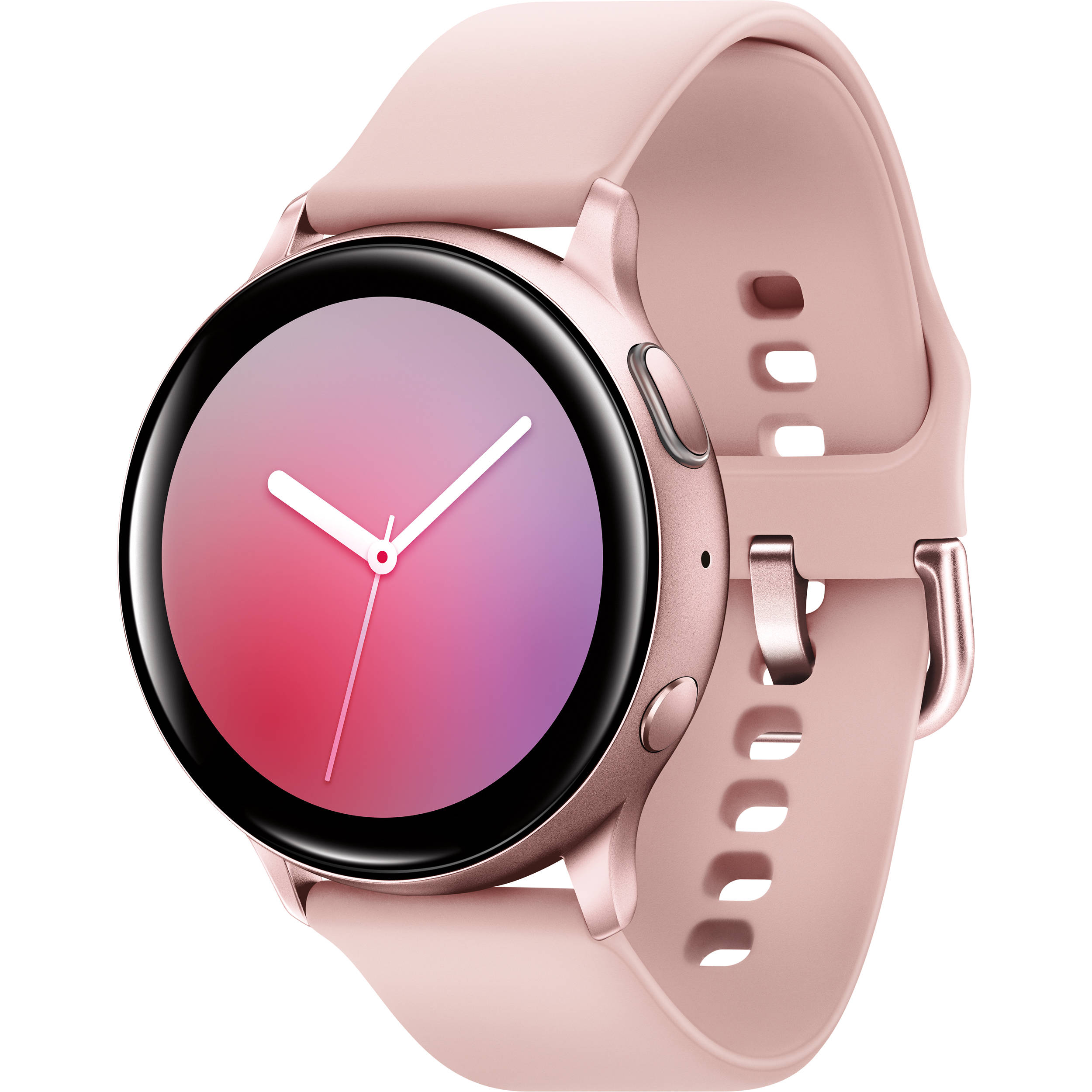 The tactile twisty bezel that we experienced on last year's Gear and 2019's Galaxy Watch series is gone making the Active2 super smooth and exquisitely sleek. Instead of the turnstyle to navigate through the smartwatches menus and settings the upper face edge of the device is touch – thus enabling you to still scroll.
Swipe gestures also operate the Active2.
Swipe right for notifications, swipe left for health stats. Quick menu is a swipe down and to change your watchface is a long press on the screen. Too easy.
The Samsung Active2 smartwatch will need to pair with your smartphone via Bluetooth – on either iOS (iPhone) or Android.
Due to the Active2 requiring the Galaxy Wearable App to pair, you will need to install on your device.
Setting up is super easy on both iOS and Android. Generally the Wearable App will pick up that you have an Active2 and begin pairing it. While the App does offer up stats about your new and shiny Active2 you're unlikely to use it all that much beyond the initial set up, unless you want to kit out your new wrist based companion and download and install either Samsung or third party smartwatch faces, apps this can be done here.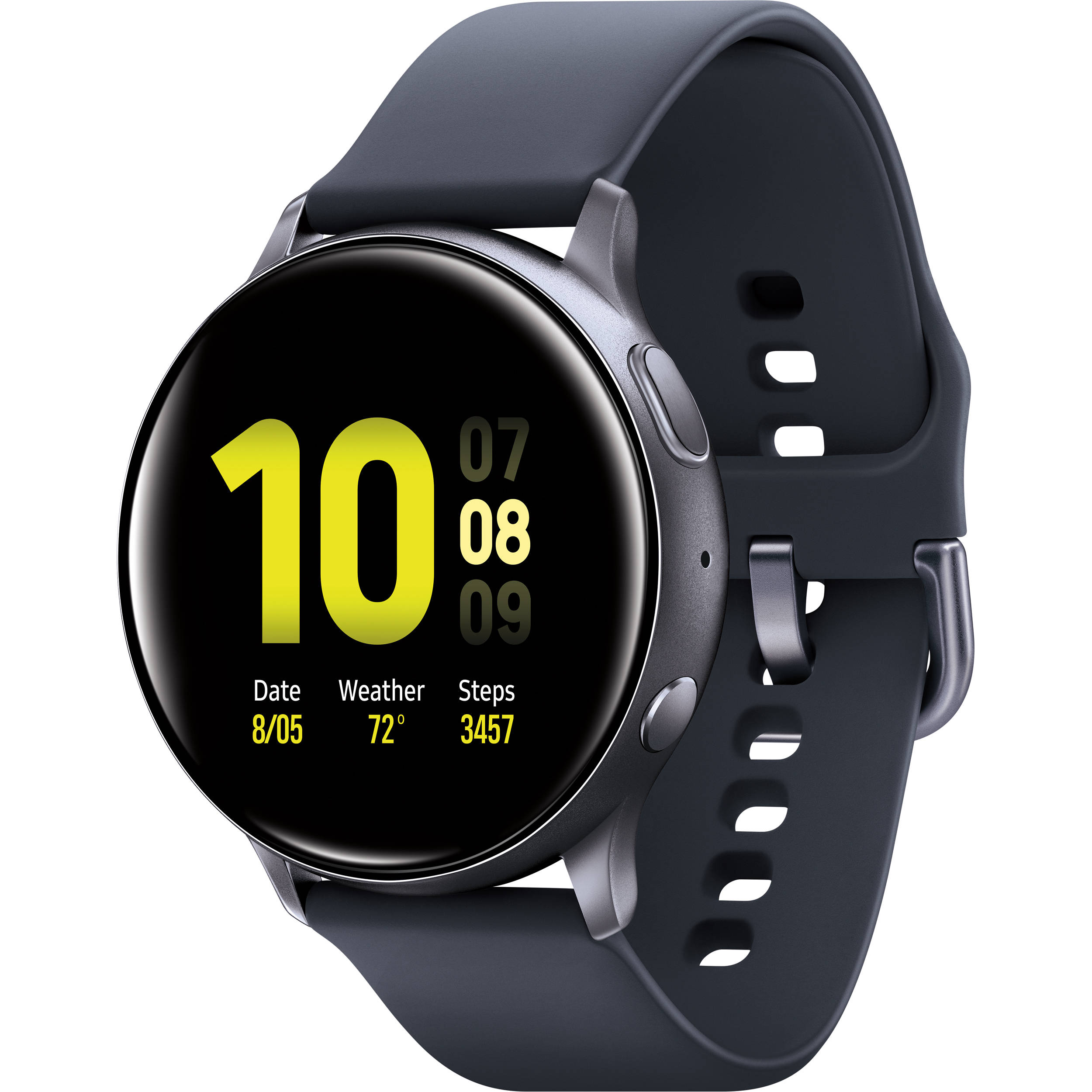 The health aspect of the Active2 has had an overhaul. As with the Galaxy Watches before it (and the first model of the Samsung Active) it will monitor your heart rate, count your steps, allow you to perform stress tests, set fitness goals and will remind you every hour to move if you have been sitting too still.
Unlike the previous Samsung smartwatches, the reminders are not only text based – they are short animations, most of which display the action the Active2 is recommending.
The Active2 is also equipped to be able to control (if you allow) third party apps, such as Spotify. Or if you have your own personal collection of music tracks, the Active2 has 4GB of internal storage.
This is likely to get gobbled up by third party apps or watch faces though and 4GB of internal storage is way too low for any discerning digital music library bearer.  RAM (memory) comes in at 768MB, which seemed to be a weirdly precise configuration to me, but during my time with the Active2 44mm it has not frozen or lagged.
Two hard buttons are slim-lined on to the right side of the Active2. The lower one takes you directly to the main menu's and the upper one acts like a 'Back' button. A long press however, will activate Bixby.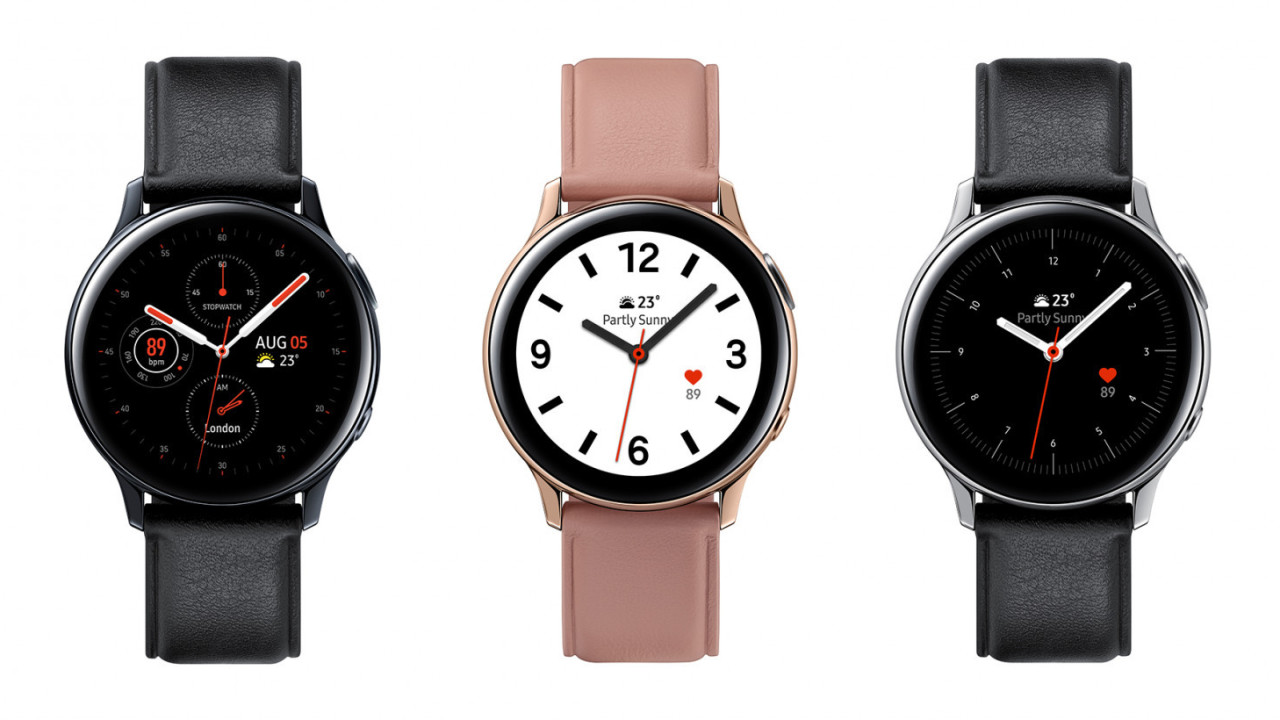 The Active2 comes with a rather fancy strap, when compared to the silicone offering that came with the first Active. Leather-like and buckled. Active and Active2 straps are swappable aswell.
Wearing the Active2 44mm is a perfect fit for a small or larger wrist. I have a Galaxy Watch 44mm and it appears gigantic when compared to the same sized Active2.
Battery will see you right for around two to three days. This is of course dependant on how you use the Active2, as in, Always On Display is turned on, how active you are, how many notifications you receive and of course the addition of third party apps.
I was able to squeeze three days of life and I am a heavy user. In my test with the Active2 44mm smartwatch I was able to squeeze 3.5 days out of the device by turning off Always On Display.
Still – a watch that you can wear and forget about for a couple of days is good enough for most.
Waterproof up to 50M, dust proof and even drop shock protected the Samsung's Active2 smartwatch appears to be aimed at the more fitness inclined, but is also a fashionable timepiece for anyone, and personally I absolutely love the all screen display.
Samsung Active2 Smartwatch Review