Samsung have always innovated with their mobile products and are the supreme pioneers in the wearable tech industry.
From the first truly reliable wireless earbuds; IconX through to bring us the first smartwatch some years back now.
The very first Gear Watch with its built-in camera (this was removed in the next version due to privacy concerns in the next model) over to last year's Gear S3 which enabled wearers to leave their phone at home if you had the nano-sim LTE version.
Now we have the Gear Watch with an incredible battery life.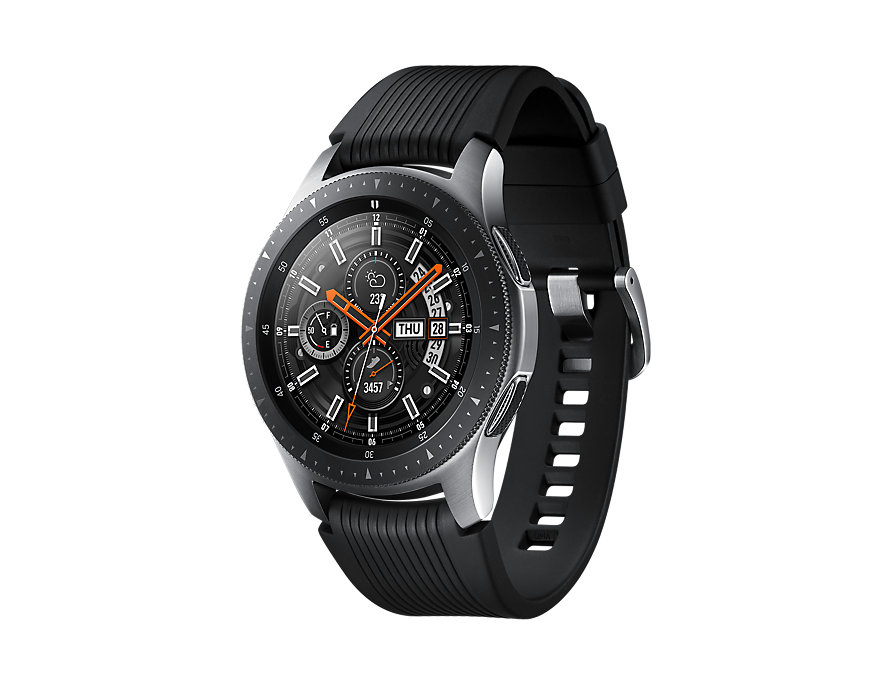 Coming in two varieties; 46mm for those who want a superior sized watch face and the more suitably sized 42mm.
Samsung NZ sent over to STG a 42mm Rose Gold edition (there's also Black) to review.
First up is of course syncing this with your smartphone. You will need the Samsung gear App, but once you have this your Android or iOS smartphone will automitcally pick up your new and shiny Gear Watch and boom, within less than five minutes you're connected and good to go.
I am very much a wearable tech junkie. I just can't get enough of it. My Gear IconX's go with me in my pocket pretty much everywhere and I also have a Android Wear watch that while it struggles sometimes to survive an entire day and I need to remember to charge every night gives me my notifications and makes me look like a 80's secret agent taking calls from my wrist.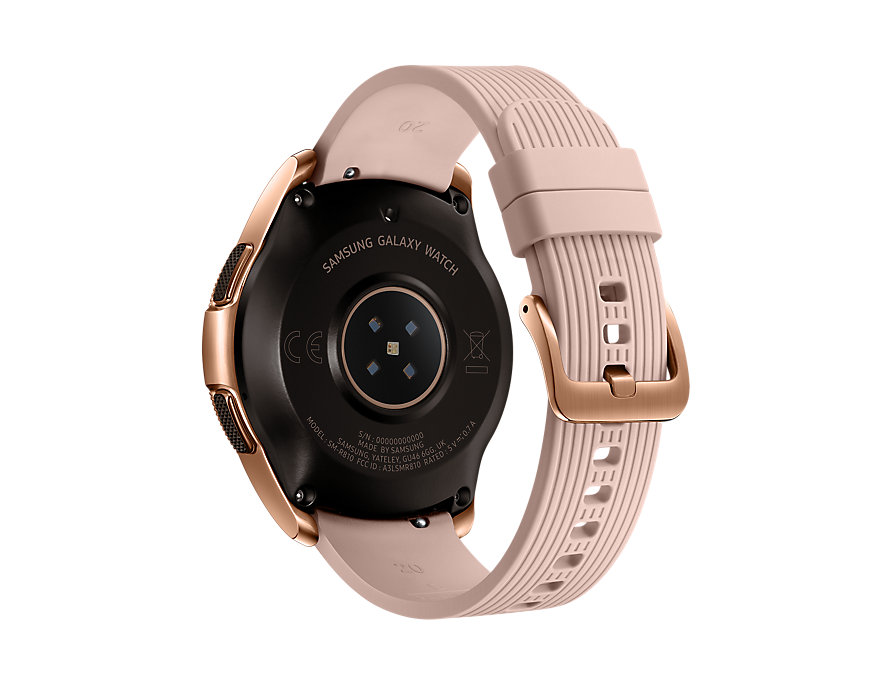 With Samsung's newest smartwatch, the Gear Watch, it's okay if you forget to charge it every now and then.
The 46mm can last up to four or five days on a single full charge, the 42mm will give you two to three days.
Both models are waterproof up to 30 meters, and are designed for fitness tracking. So, go for that Olympic swimming marathon and have the Gear Watch track your routine. (Just don't wear it in the sea).
Samsung have always done the smartwatch right. Taking the most logical approach to design and usage. The face of the watch is also a dial. Clockwise or anti-clockwise you will cycle through varying health and notification / app settings and menus.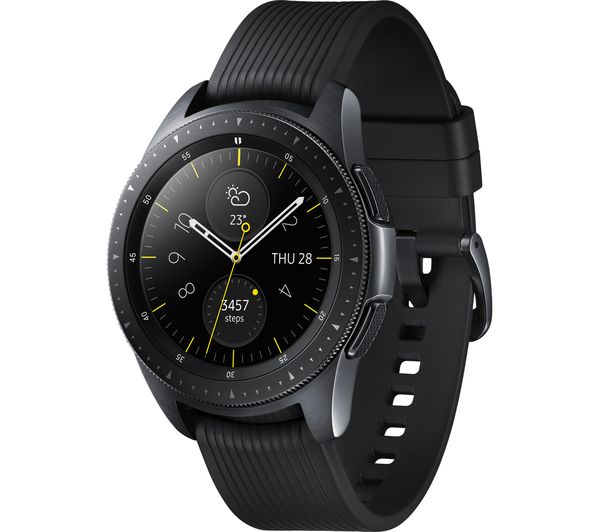 Two tactile buttons on the right side of the gesture touch screen watch face act as a back button, power and App Menu loader.
Samsung have designed the Gear Watch to be worn at all times. They have made it simpler for you to set fitness and health goals, monitor your sleep and reply to messages and emails from your wrist.
Both models have 4GB built in storage – so if you pair this to your Bluetooth headphones, go for a run, jog or walk with just your watch and your playlist.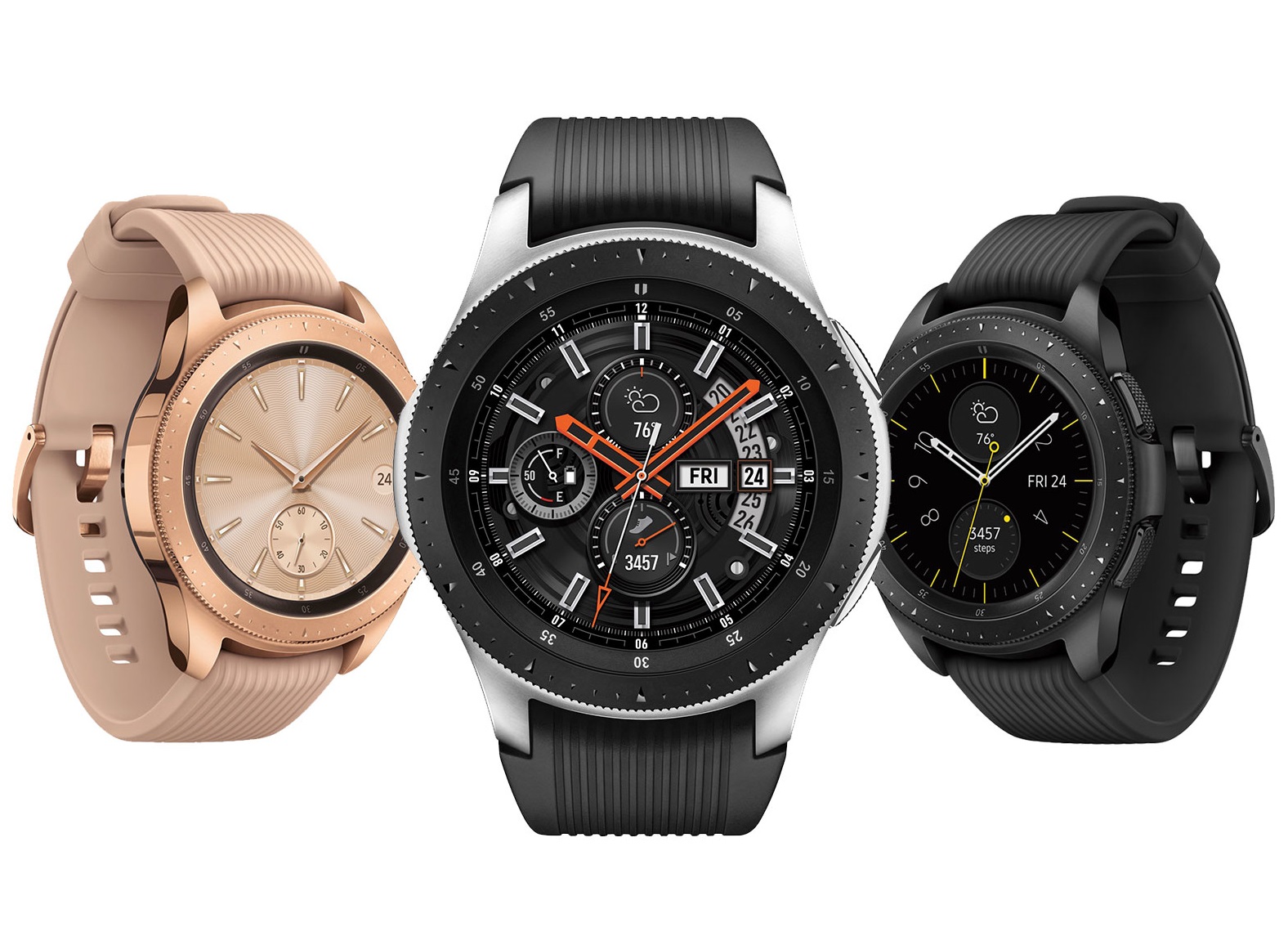 Samsung's Gear Watch, an almost never ending battery and inching closer to that everlasting smartwatch that rarely needs charging.
With the tide of smartwatches, no longer are we slaves to the small mercury batteries and that single analogue watch face.
Mix it up, match it up and go for gold (Rose Gold in this case) with more power and juice than the current smartwatches on the market.
Samsung Gear Watch Review