Has Samsung finally done it? Created the smartwatch for the masses? Yes they have and it's with their Gear S2.
With interchangeable rubber straps the Gear S2 has a sporty look with a perfectly sized touchscreen at just a smidgen over 1 inch (1.2 inches to be exact) and a sharp resolution of 30 x 360 pixels. Multi-gesture swiping across (left to right) will get you to your notifications, which at a tap you can read on the smartwatch screen, and enable you to reply to an urgent message via S Voice if needed.
Further swiping to the right will take you through the devices menu – but this is where design genius comes in. The Gear S2 has a rotating bezel circling the watch face. This is your navigation tool to circle through (literally) the watches apps and corresponding functionality options.
If you have fat fingers or tend to be all thumbs when button mashing a touchscreen you can for the most part operate the entire smartwatch with the bezel, that we named the cog.
Receiving notifications on the device is simple and as we have seen with Gear predecessors (and other android based smartwatches) updating and adding apps is done via bluetooth from your smartphone. Now, Samsung have usually been proprietary with their accessories but not so with the Gear S2. This beauty can be paired with any Android phone.
We were supplied with a Gear S2 and a Galaxy S6 edge, which was a natural combination and worked seamlessly. To do this review we also paired with a Huawei P8 – which are known to be a bit temperamental with their bluetooth connectivity – but we still had no issues.
If you have been an avid adopter of smartwatches from the pioneering first Gear, you will recall the Gear 2 which had it's own built in camera. Do not expect this with the Gear S2 – although you are able to control functions on your Samsung phone, including the camera via the watch.
You do have the almost mandatory hands free calling and can adopt different watch faces and looks via Samsung and other third party apps.
The usual bevvy of Health and Fitness functions are there and it will count your steps, help you reach targets and the heart monitor will advise that your heart is still beating. Bonus.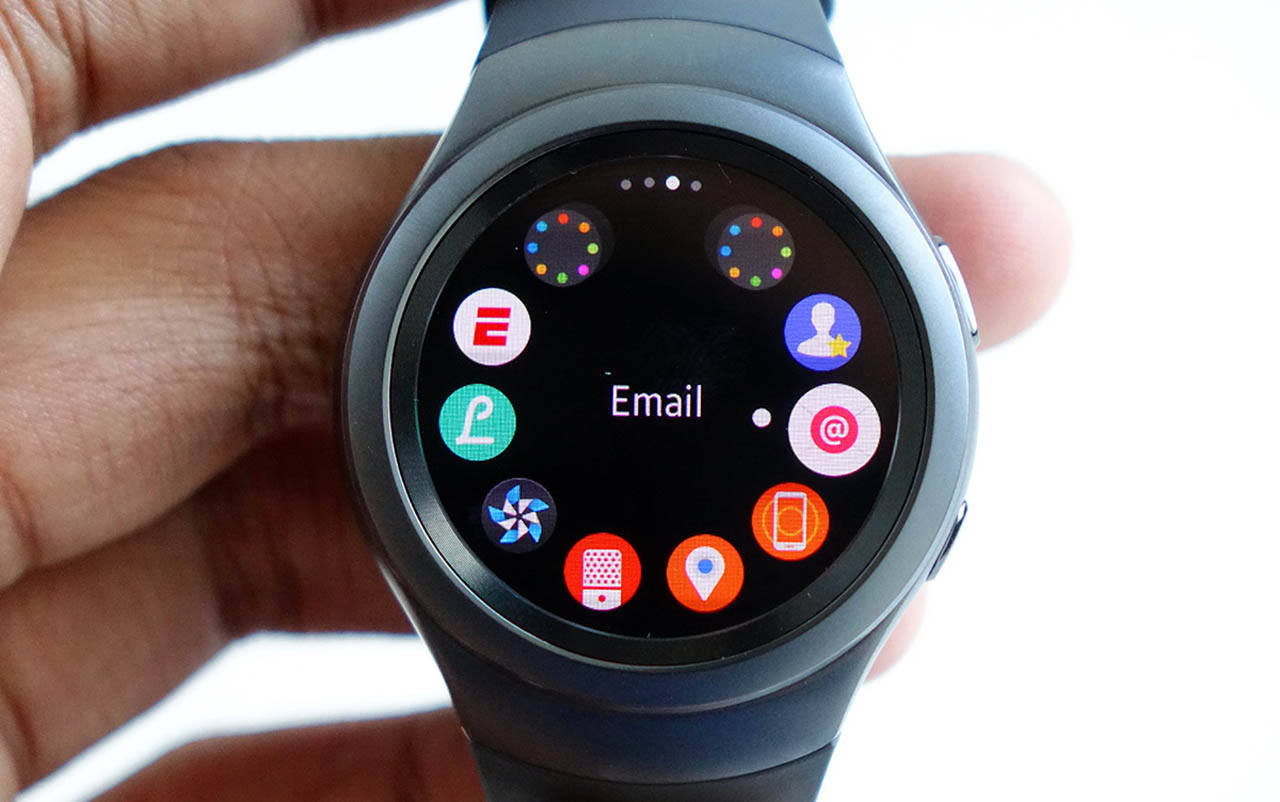 Powered by a Dual Core 1 GHz Qualcomm processor, the small but mighty wearable has 4GB built in storage to house any  apps you may want to install and 512MB RAM, which for a device such as this is more than enough.
Battery life is astounding. The Gear S2 is a slimmed down version of the Gear series, the extra fluff has been removed which makes this the no nonsense simplistic wearable tech that anyone can use.
The watch comes with a wireless magnetic charging base and takes approximately two hours to fully charge from being totally drained. That said, you will get two to three days of moderate use without needing to charge it.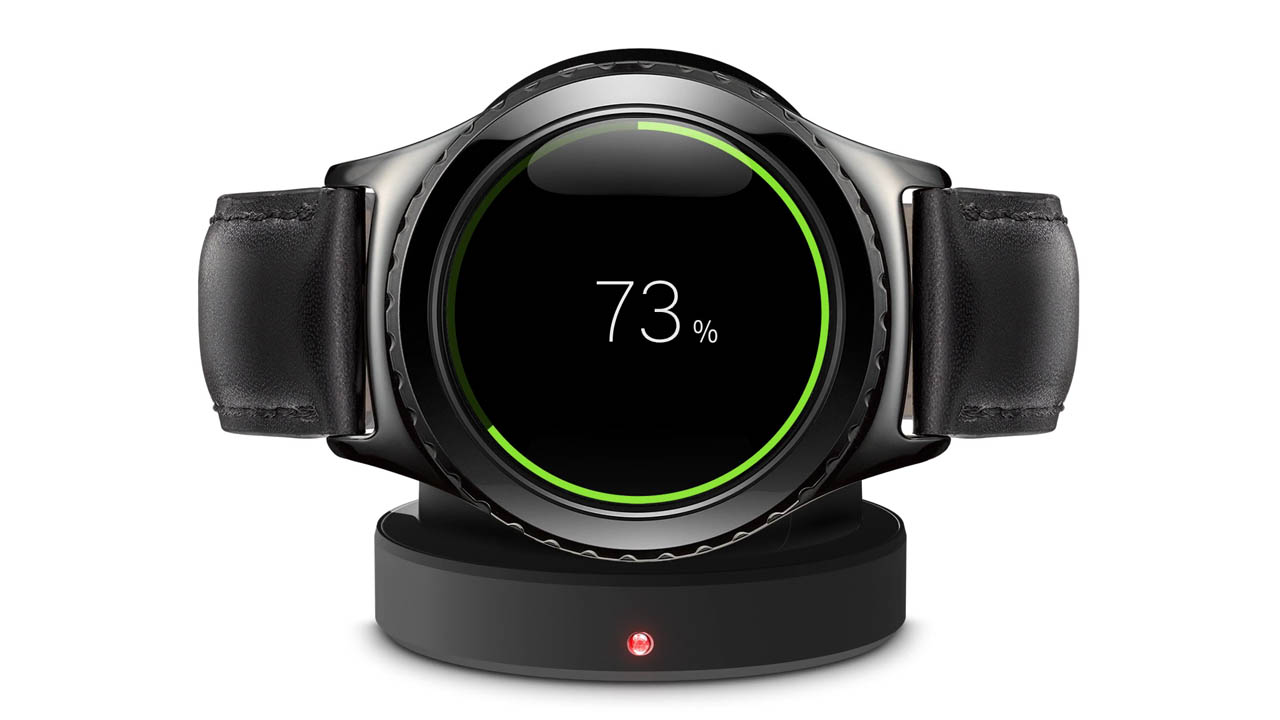 Having the secondary ability of being able to charge via USB would have been a good and welcomed feature. Even though the base is small it does require mains power and I doubt that you will carry this around with you wherever you go. But for an absolutely perfect device, this is a no issue and if you have owned or do own other smartwatches you will already be in the habit of placing it on charge overnight.
The Gear S2 is also water resistant up to 1.5 meters, for about 30 or so minutes. We are pretty sure that this benefit is more slated towards being out in the rain rather than taking a quick dip with the watch still strapped to your wrist.
While a little bit on the pricey side at over $500 (NZD) Samsung's Gear S2 is the Goldilocks of smartwatches where it's not too big and not too small, just right. Built for the average every day consumer, there is no overbearing and complicated setups. No need to be a super geek or even tech savvy, the Gear S2 is the most natural feeling and perfect smartwatch currently available.