With the birth of the internet came the never ending tide of cyber crime.
From hacks, data breaches, viruses through to identity theft and more. Whether you use your PC at home for gaming or just to email friends and family, as soon as you are connected to the world your details are out there for all to see.
That is, if you don't secure you home network.
Symantec are known for their anti-virus software, however this Cyber Security Company also makes network hardware, designed for the home and small business.
Symantec sent over one of their Norton Core Routers for us to take a look at.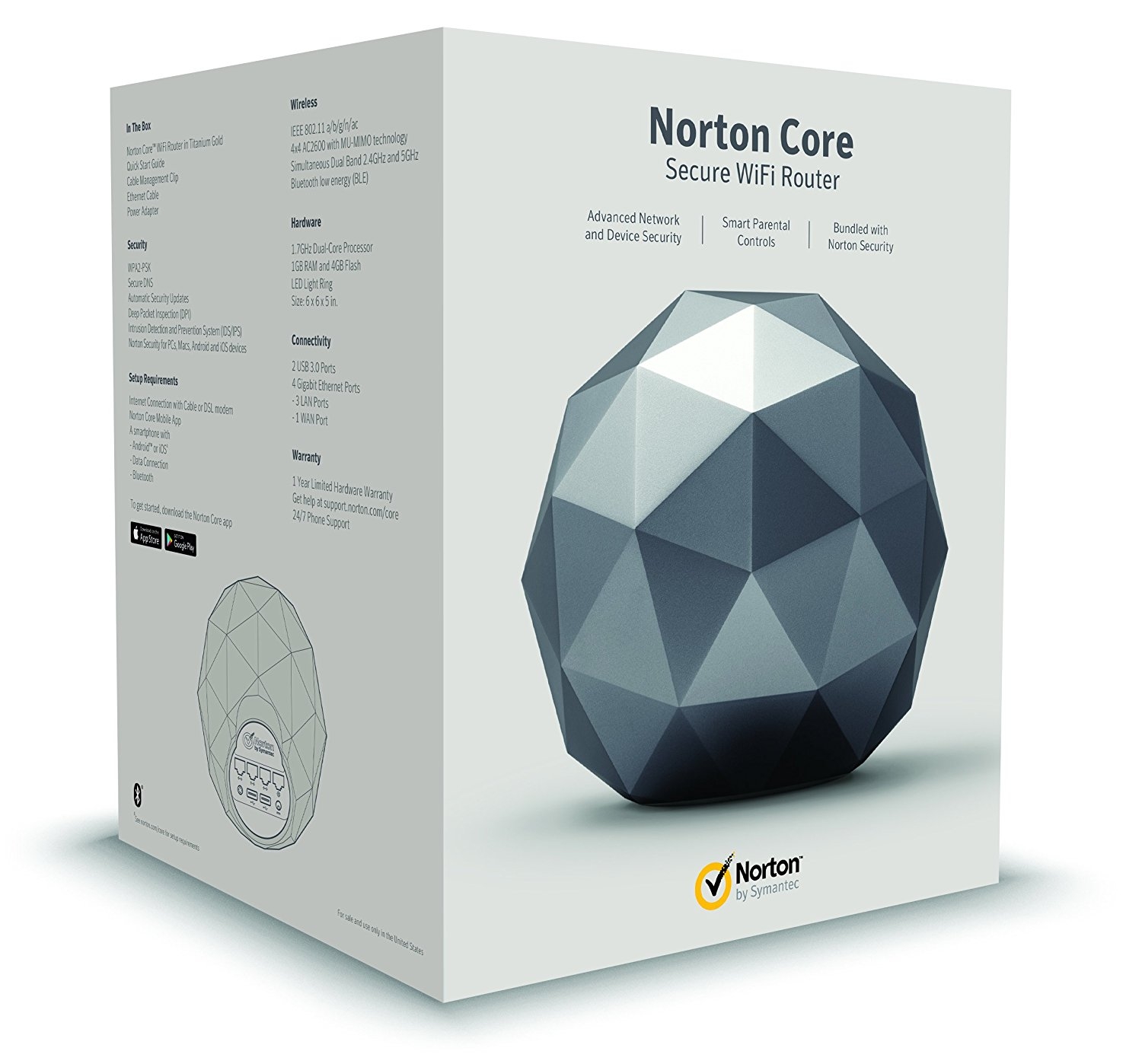 Firstly you will instantly see that the Norton Core Router is unlike any other router from it's appearance.
Usually people, like myself, hide their home based modems and routers as they traditionally don't look too appealing. Functional but ugly.
The Symantec Norton Core Router has been designed as a work of art that the wouldn't look out of place on a shelf, coffee table or similar.
Hidden on the base of the Norton Core are four network cable sockets, along with two USB 3.0 placements.
The USB's allow you to share data in the home, essentially making a USB portable drive into a NAS (Network Attached Storage) which you can also lock down so only some can use it.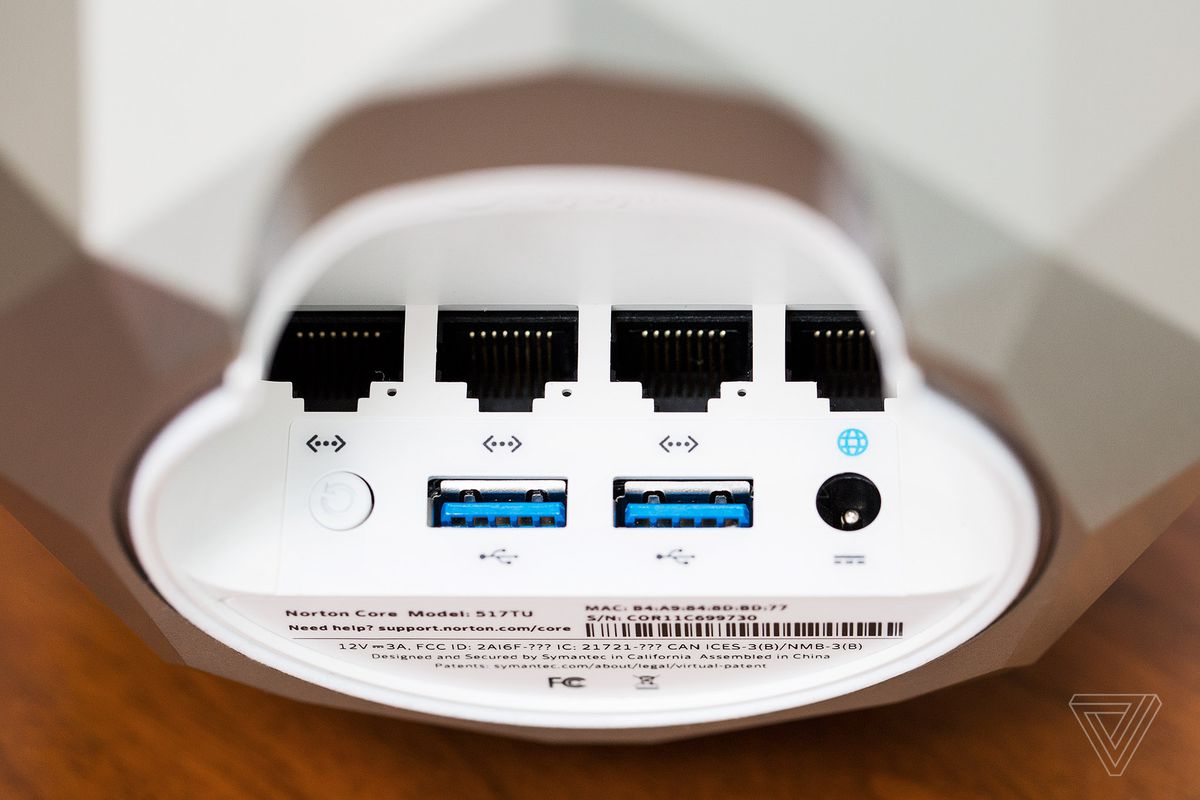 Setting up the Router is super simple. For most people it will be an almost automatic process. Using Symantec's built in Global Intelligence Network database, which is continuously updated per subscription, the GUI (Graphic User Interface, or Menu) is where you can tweak settings to your liking, optimize your connections for gaming, as an example and block IP pools if there is any devices that you want to restrict.
The Norton Core Router is naturally WiFi enabled. Set up your Home WiFi and if you were to use this device in a small business, or you just have a lot of friends turning up at your place, create a WiFi connection for you and one for your guests.
The Norton Core Router also is complimented with an App or Apple and Android devices.
See what's going on within your home network from anywhere in the world, check on usage if you have a limited cap on your broadband or fiber connection (or set usage caps for family members). Even see what traffic the Norton Core has scanned and if anything has been blocked. A very robust and easy to use Content Filter which when coupled with the Parental usage controls will have many parents relieved that their children are not looking at anything dodgy and not wasting their entire spare time on the web.

When going through the differing options available for connection, I did imagine that there would be some who would get a bit confused as to what is changeable and if they should infact change it. With routers high end and totally reconfigurable routers it is easy to get lost down a rabbit hole of settings.
The Norton Core Router is also not cheap. Coming in at $449.00 NZD. While still a worthwhile investment if you are serious about your internet security, but at a price point that wont place this device on everyone's shopping list.
Aesthetically wondrous, the Norton Core is as beautiful as it is functional. Functional infact that it is home based security for your IoT devices at Enterprise level securing the connection for up to 10 devices.
Reliable and a necessary unit for home and small business computing peace of mind, the Norton Core Router is the exceptional swap out to replace your ISP provided router.
Norton Core Router Review