Known for their operating system; Windows, Microsoft has also been a quiet player in the hardware market for years with varying results. They were the pioneers of touch devices with early smart phones (known as PDA's) with early versions of Windows Mobile and one of their greatest but quietest achievements was the Surface Table in 2012.
Up until a couple of years ago it was predominantly PC peripherals to the likes of keyboards and mice. That was until the tablet market boomed and although late comers, they released the Surface, to mixed responses.
This was quickly followed by a couple of other Surface editions which has now lead us to their ultimate hardware masterpiece, the Surface Book. A Notebook and tablet hybrid.
At first glance the Surface Book resembles a sleek 13″ notebook but when you begin using the device you realise that it is much more than that.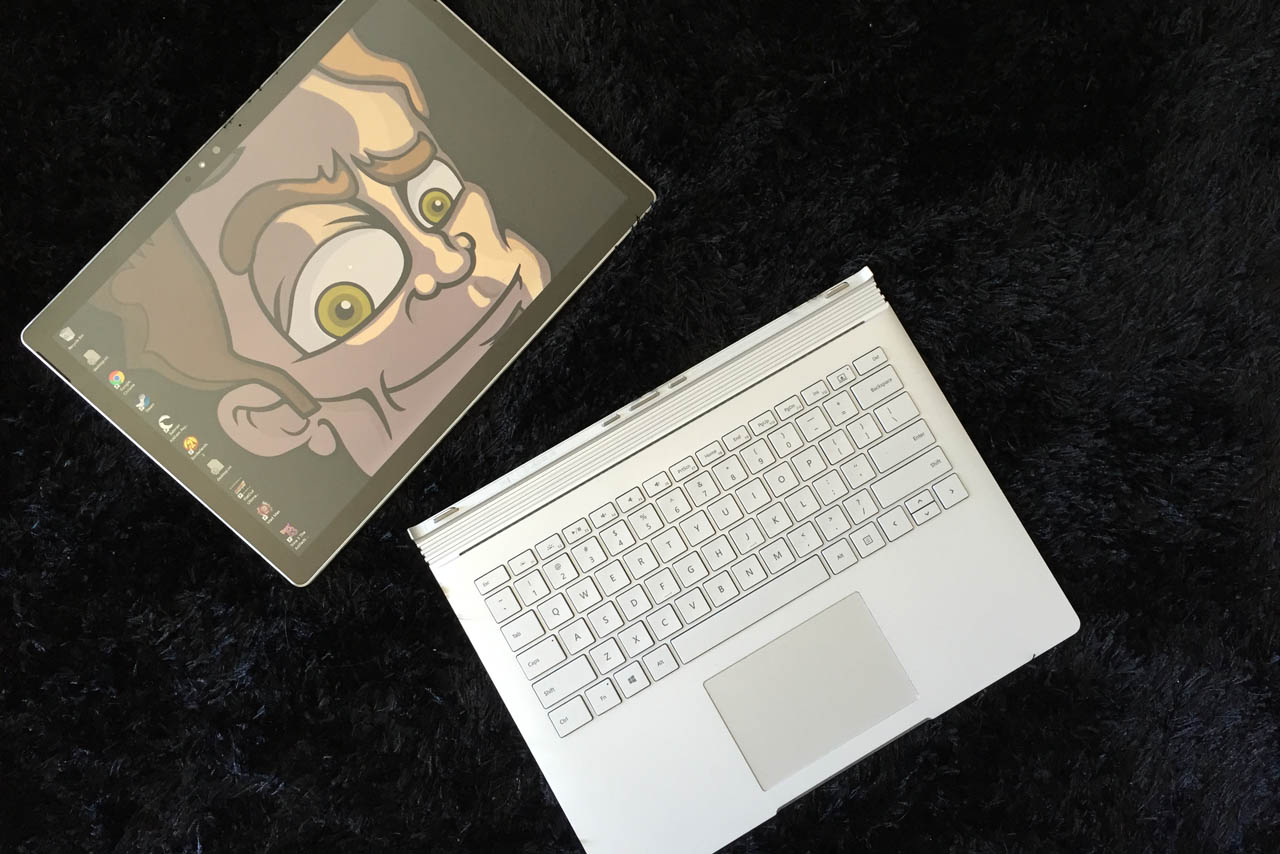 The prior tablets did not come with keyboards, the light weight flip keyboards for Surface and Surface Pro were an additional accessory, purchased separately, that were infact almost a necessary component. As using Windows on a touch screen was a bit fiddly, especially if you are generally all thumbs on a tablet, and even with a stylus (or Surface Pen as it is called) that was included it didn't quite make the experience a user friendly one at times.
So Microsoft have taken all of this on board when producing the Surface Book, which comes with a solid laptop-like keyboard which acts as a dock for the screen. The screen is detachable and is of course a Surface tablet.
The Surface Book runs Windows 10 but for or ease of use there is a Tablet Mode, which likens the interface to Windows 8.1 with larger tiles when you detach the screen.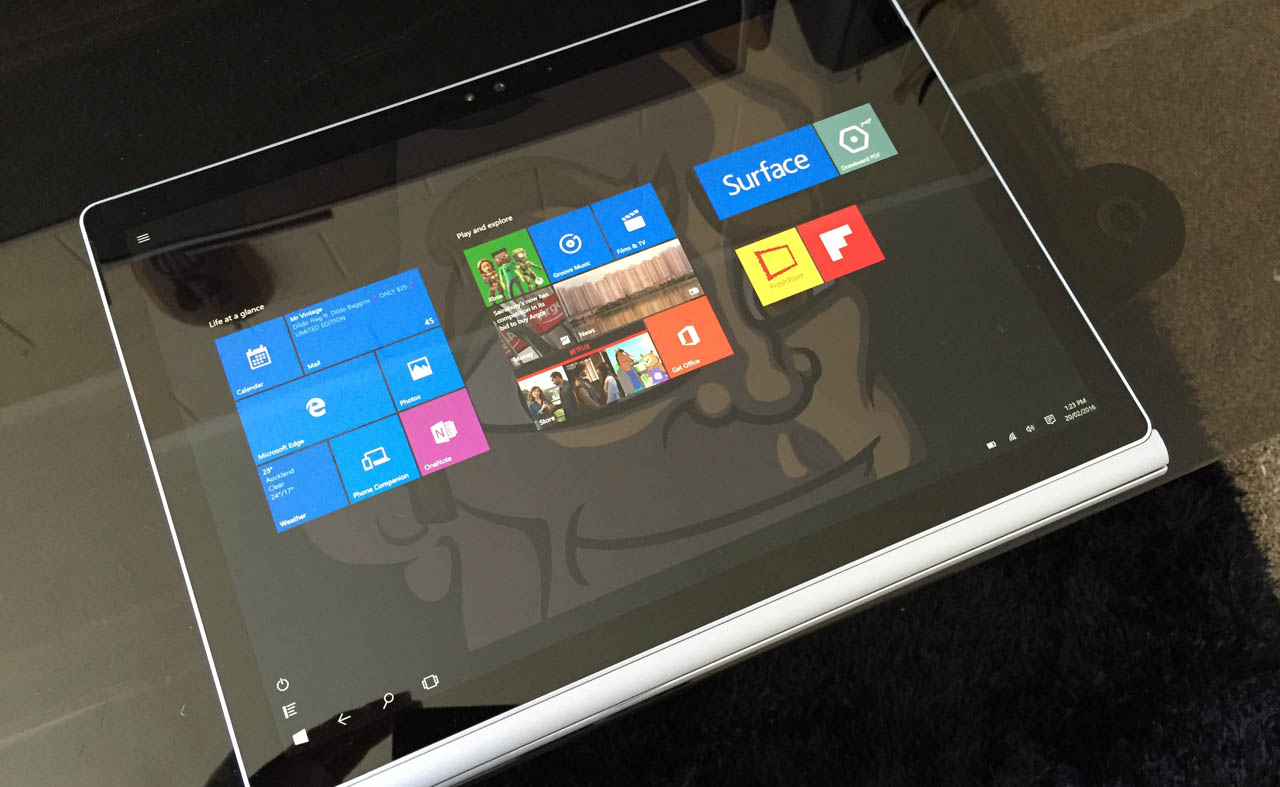 The keyboard base consists of two USB 3.0 ports which was a gripe among many users of the Surfaces' that there had only been one USB socket.
Detaching the Surface tablet from the keyboard dock is as simple as pressing a key on the keyboard. Windows 'preps' itself for a second or two and then the screen can be released.
The tablet itself is much like it's predecessors, if you have used or own a Surface already, you'll know your way around – but in order to plug anything external (like storage devices, mouse or video game pad) this can only be done on the keyboard dock. The tablet function has no USB options. This was disappointing.
Re-attaching the tablet back is simple enough as it clicks in and it can be reverse mounted, so in that respect you can have the tablet function with not one but two USB ports. The tablet when fully detached is basically a multimedia touch device.
The Surface Book comes with a Surface Pen for tablet time. Pressure sensitive and equipped with mouse like click functions Microsoft have also made the pen magnetic so that it will sit firmly on the keyboard dock without rolling away. I would have liked if the Pen had been integrated more into the body of the keyboard dock. Being able to place the stylus into the keyboard through a sliding mechanism or similar. This is not an option and the Pen is explicitly an extra and needed peripheral.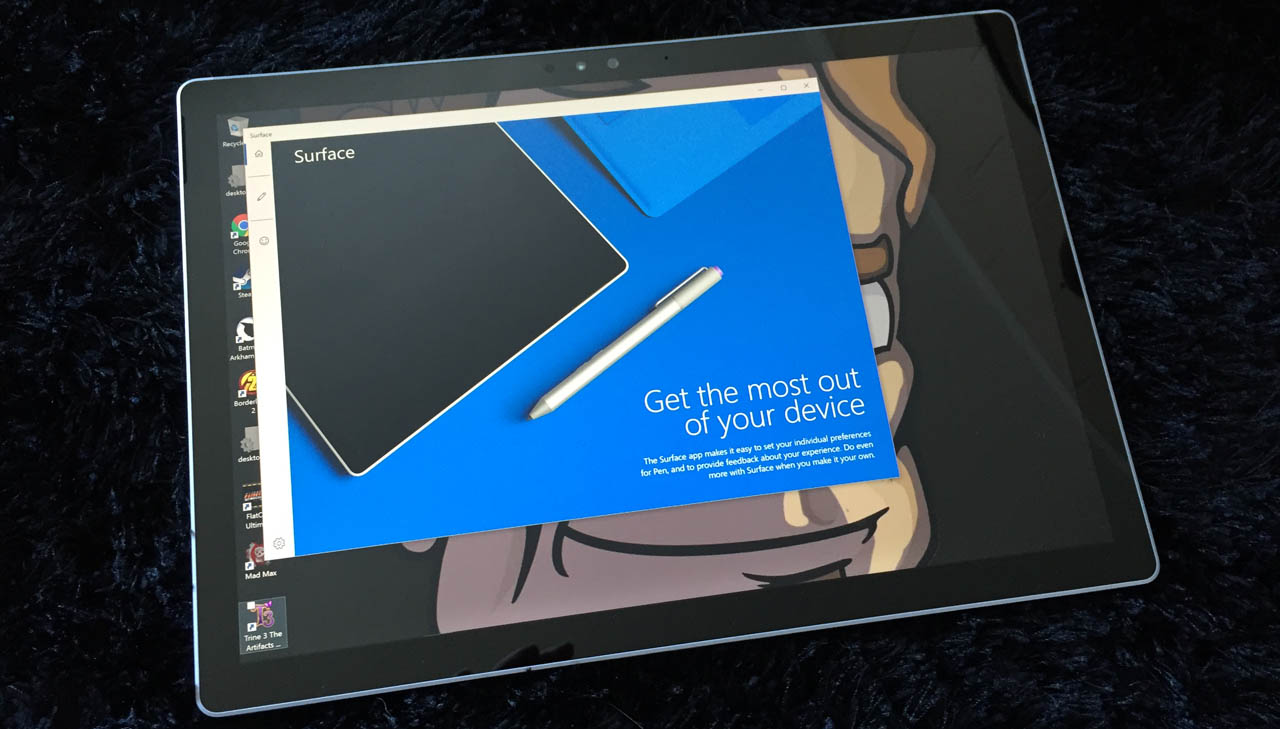 The Surface Book comes in a few hardware versions. The cheaper models have a still very impressive 6th Generation i5 processor and minimum 8GB RAM with varying flash storage options.
The more 'Pro' versions are the 6th Generation i7 models with upto 16GB RAM and flash storage of up to 1TB. For this review Shane the Gamer was given an i7, 16GB RAM model and no matter what we tried to run on it, it never missed a beat.
The graphics cards on the 512GB and 1TB SSD models are NVIDIA GE's, for some superior gaming time (and productivity of course) replacing the onboard Intels in the i5's.
We installed Adobe Creative Suite which ran perfectly, then we put the Surface Book through it's gaming tests. Now while we realise that a serious PC Gamer will prefer (and rightfully so) a custom built Rig we were curious to know what it was and wasn't able to handle.
Black Ops III, Assassin's Creed Syndicate and Batman Arkham Knight all ran smoothly enough without the need of tweaking or turning down any graphics settings. But with Black Ops III we noticed that the Surface Book felt a little warm.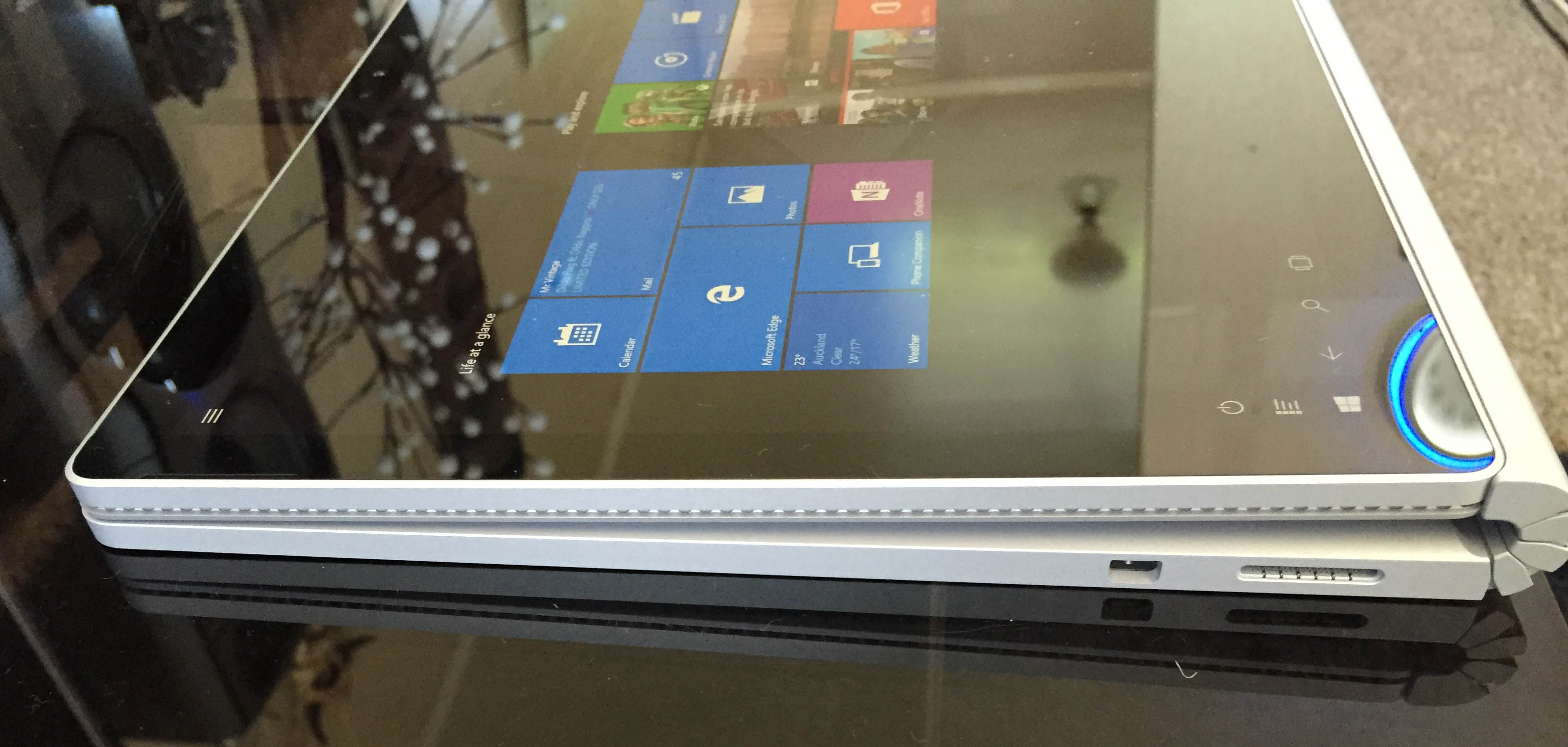 The Surface Book is an outstanding all rounder, especially the more higher spec models. Light enough to always carry about with you and a perfect productivity device (I am writing this review on one right now).
Pricing is where Microsoft maybe culling their market though.
The entry level i5s (128GB / 256GB SSD with 8GB RAM) are going to cost you over 2K and for the higher spec'd will not see alot of change left after 4K. For the average consumer, I don't see this being in their sights and the Surface Book I think has been more slated towards corporate or elite users. And this is a huge shame as the i5 Surface Book devices are brilliant for students and excellent for the average home users.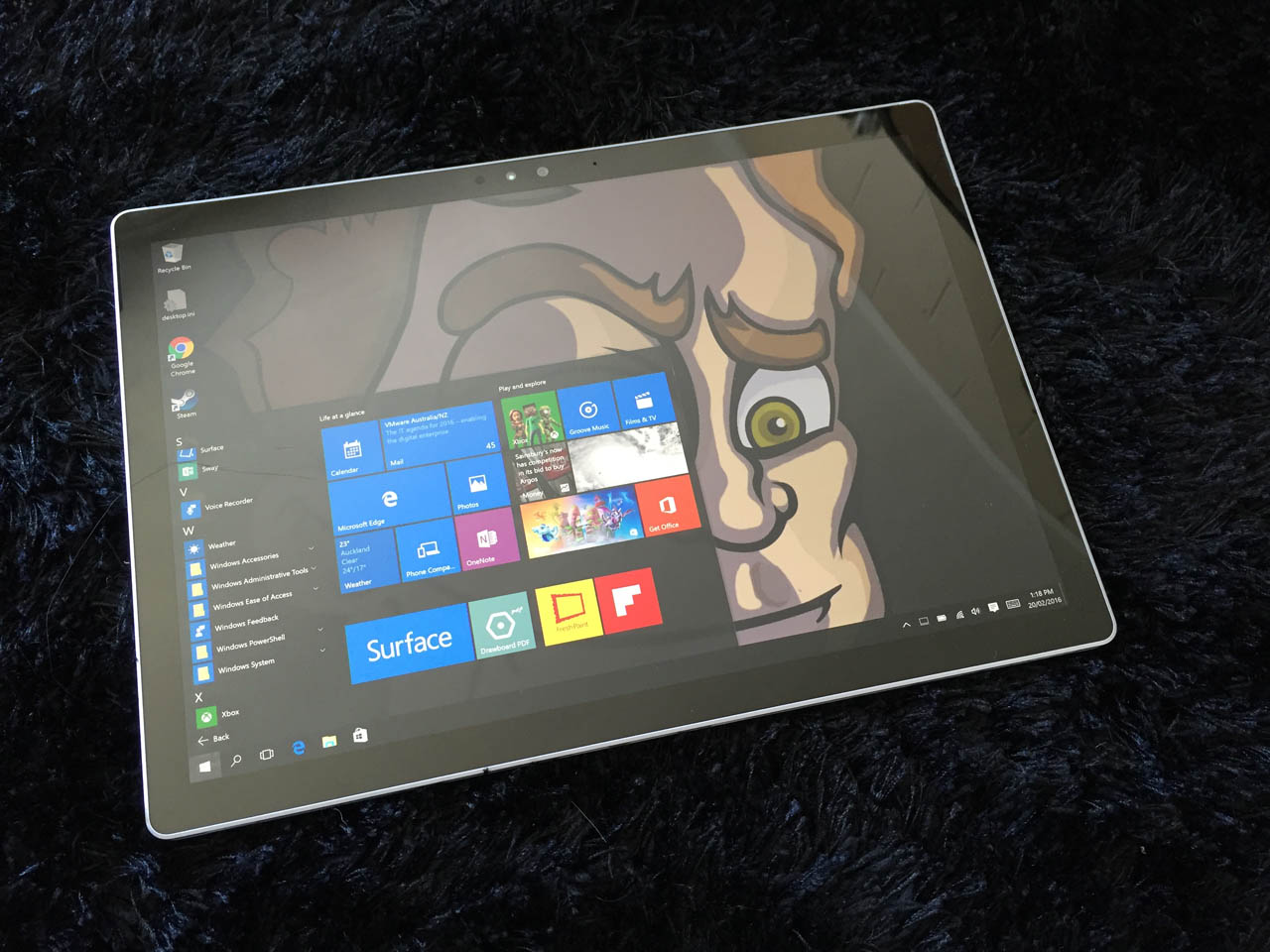 If it were not for the high end price tag, Microsoft would have successfully produced the much awaited 'laptop killer'. An all in one accessible to all types of users on any budget.
The Surface Book is a superb all-in-one device. For us it ticks all of the boxes but is let down on it's pricing factor. Microsoft have done it right though, they nailed both the Notebook and tablet with the Surface Book. A powerhouse of functionality and alot of grunt under the hood.
Microsoft Surface Book Review