The most retro-esque, niche and classy bluetooth speakers around, JBL has released the Authentics 300 from their newly styled 'Authentics' series.
Fusing a 70's vibe with present day technology and JBL's signature HQ audio experience the JBL Authentics 300 is roughly about the size of a shoe box, aesthetically covered in a black leather look casing, removable foam grid, accented in light gold.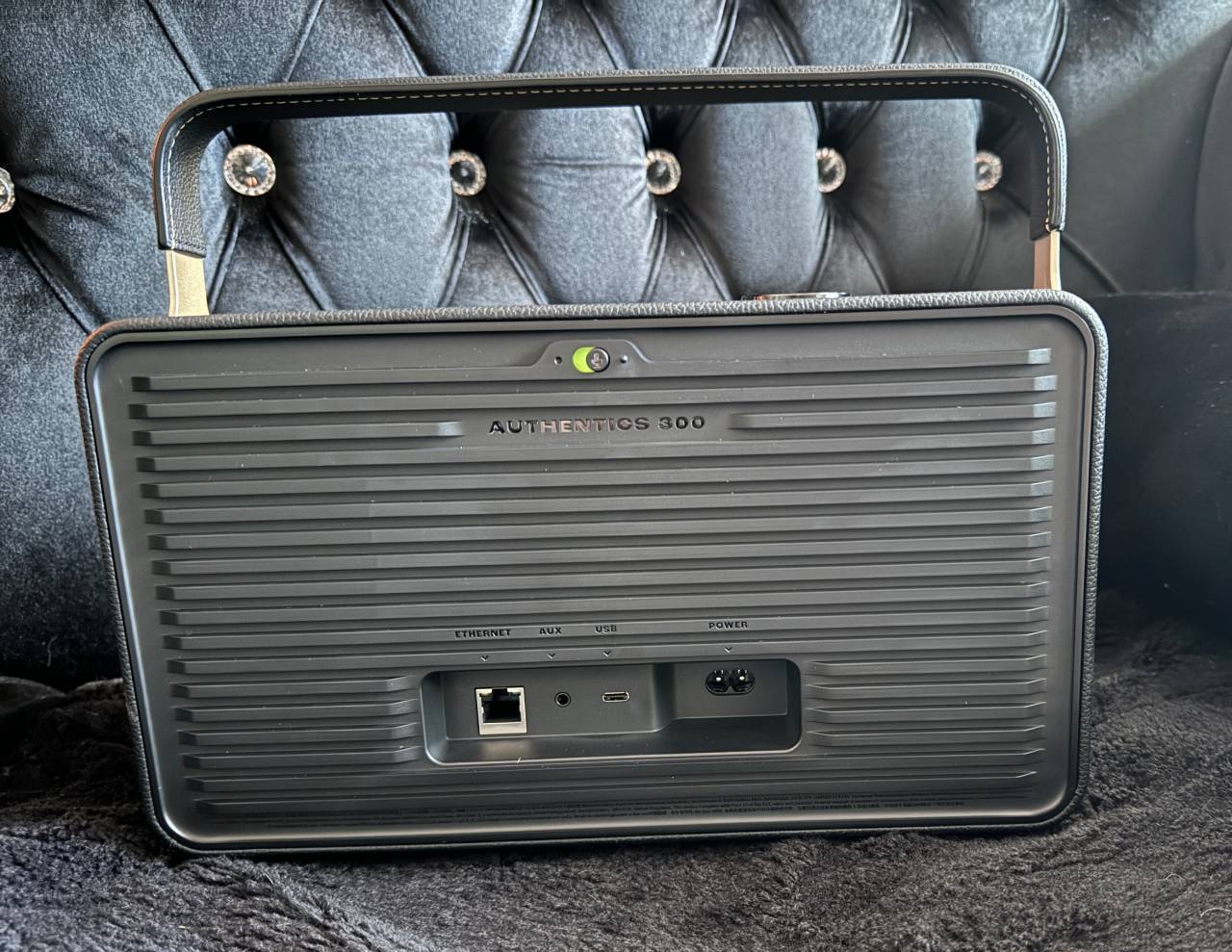 Pairing up to the JBL Authentics 300 from your smart device can be done via Bluetooth, LAN or USB-C.
The top of the speaker retains it's retro-ness via two lit treble and bass dials, the larger volume dial and buttons for power, Bluetooth and a 'Favourites' button.
Once connected up you can control the JBL Authentics 300 with voice, via Alexa and / or  Google Assistant.
This is where that Favourites button comes in. Let your chosen AI Assistant know what your fav podcast or playlist is and at one touch and you'll be rocking out or be entertained.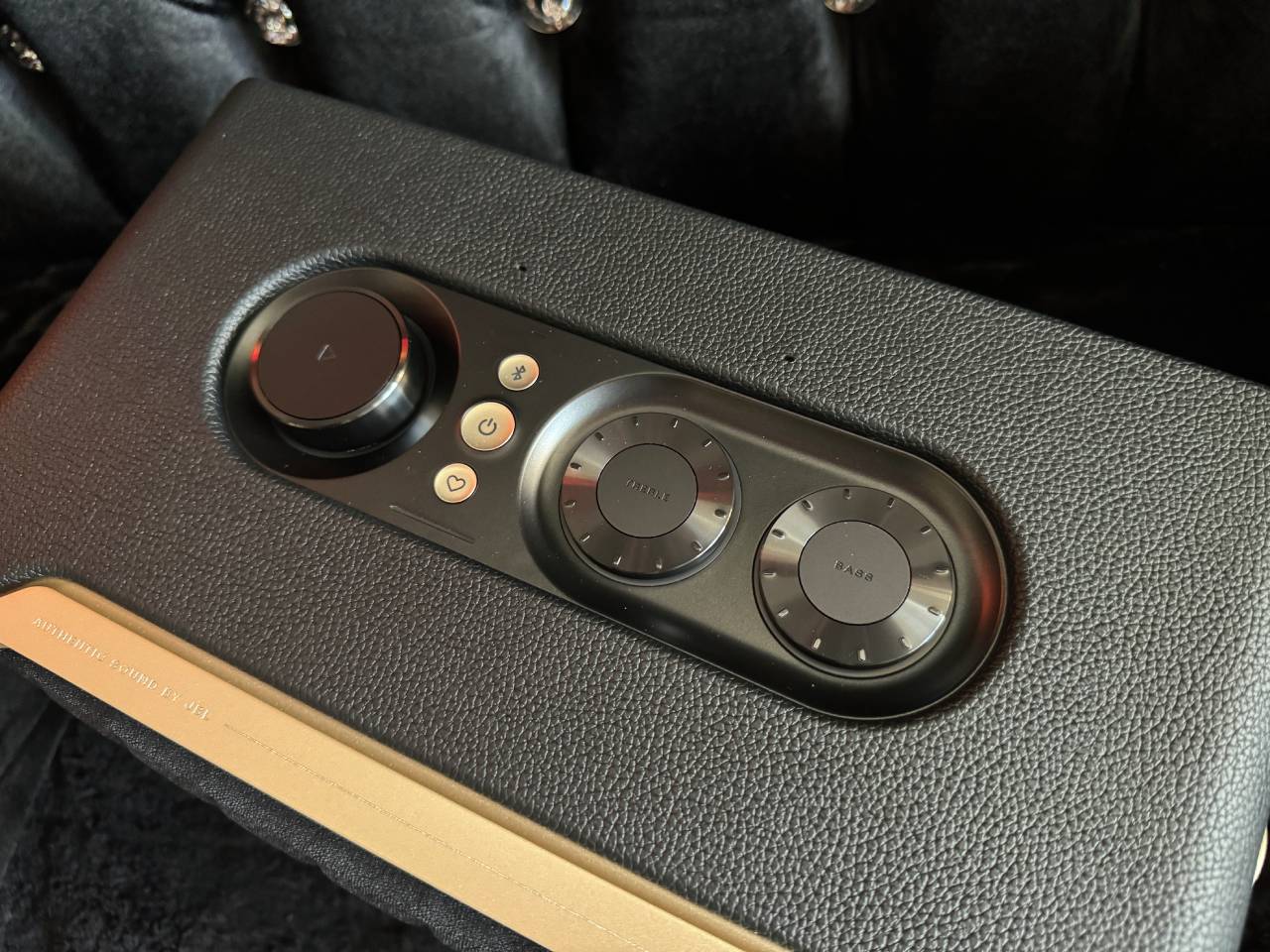 The JBL Authentics Series 300 has a decent 100W output. To say that this tiny speaker is little but loud is a huge understatement.
It also offers both clarity and pumping bass, by way of the 5 inch sub at the base of the speaker and the dual 25mm tweeters as well as the ability to fine tune your audio with the treble and bass swivels.
Super light and with a reclining carry handle, the JBL Authentics 300 can be moved from room to room real easy.
Battery from a full charge will see you filling a room with your greatest hits for up to 8 hours.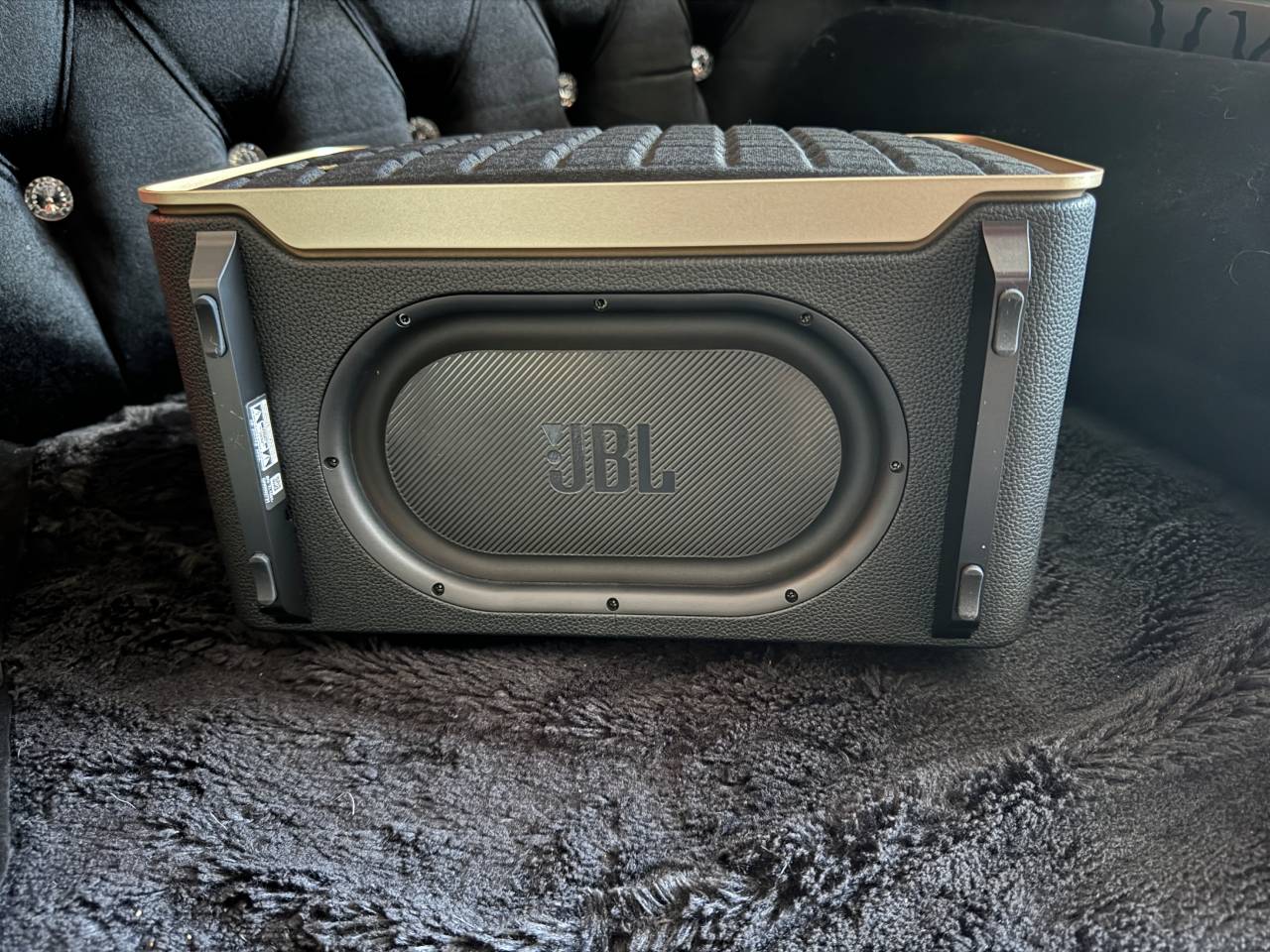 But from testing the speaker for over a week, this can depend on volume.
Yep I cranked up the noise over a Saturday and was able to get around 6 hours. But on a more considerate volume level it surpassed that 8 hour limit.
The JBL Authentics 300 is built to pick up and go. It is designed for home use and will easily fill even a large home with exceptionally high quality audio all the while retaining a super classy, sexy retro feel. But that is at a higher than expected price point.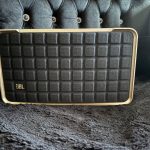 JBL Authentics 300 Speaker Review