Thanks to computers becoming more powerful, components becoming smaller, and cooling becoming more efficient we are seeing smaller, more powerful mini-PCs across the market. Some, such as the Intel Compute Stick, are perfect little machines made to run super low software and can hang out the back of a TV. Others, such as the Intel NUC, can replace an entire desktop tower in a smaller sleeker box, and it does a surprisingly good job.
The NUC, or Next Unit of Computing is a mini PC that gives you the option to suit. Out of the tiny, tidy box it comes with a motherboard and processor. This does mean that you will need to buy a couple of extras such as RAM, though some stockists include it, and a Hard Disk Drive (HDD) or Solid State Drive (SSD). The advantage this offers is depending on how you want to use the NUC, you don't have to pay for a drive too big or pay for a small drive that you will replace anyway.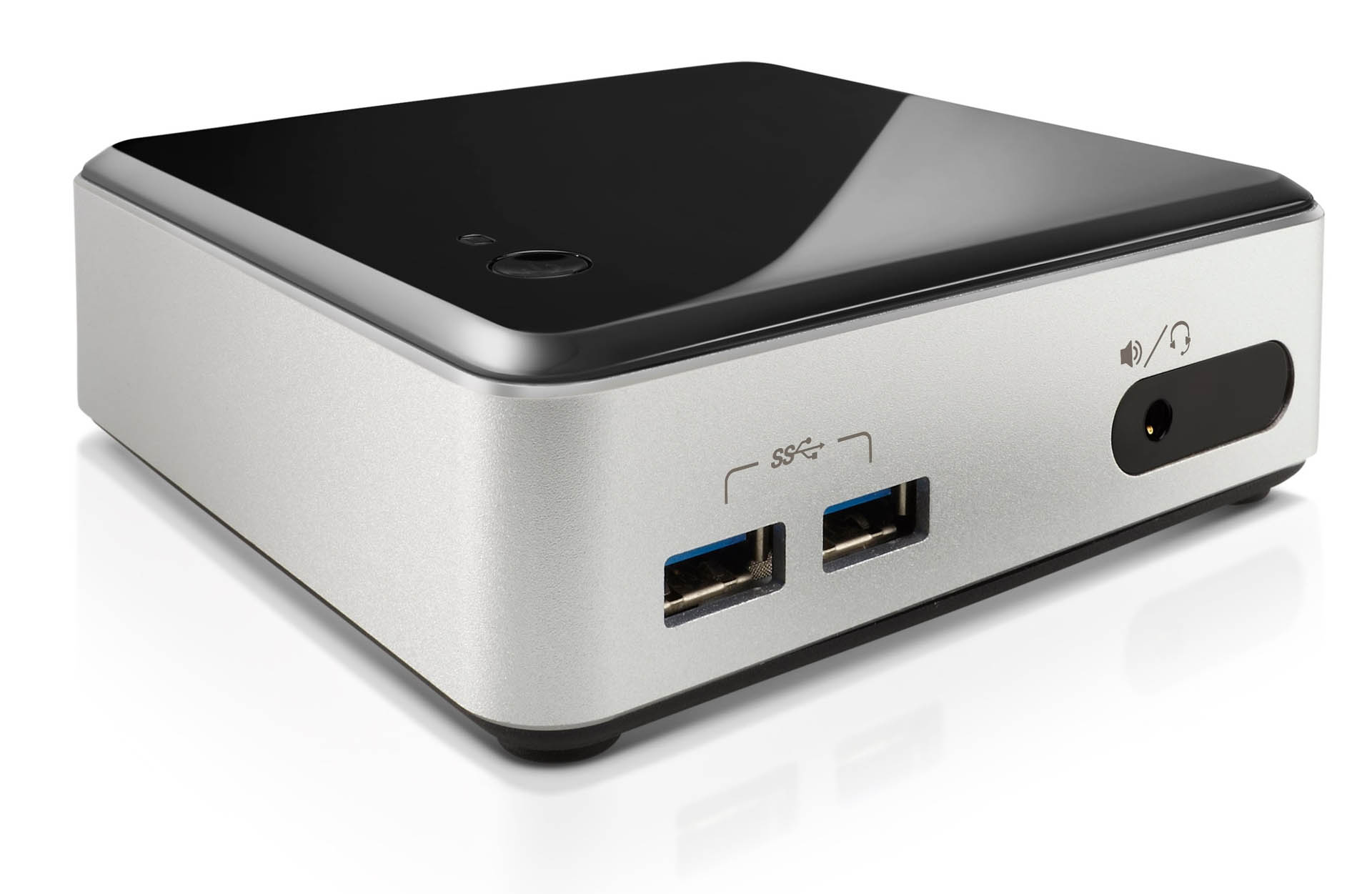 Installing a HDD or SSD may seem daunting to the less tech savvy among us, but fortunately Intel has thought ahead and made it super easy. Removing the base plate of the NUC, an obvious tray appears on the plate. Sliding in the HDD then connecting the SATA cable is only a couple of easy steps, and Intel has even included a guide which is super easy to follow.
The advantage here is you can tailor to its needs. If you are going to be storing a lot of content that will be used often, stick a beefy SSD in there. If you want a cost-effective PC for your child to do homework and browse the net, you can stick a more cost-effective HDD in there. That freedom is useful so you don't have to browse multiple devices looking for the one that has the best, or cheapest storage. The versatility is what makes the NUC stand out as a useful tool in a PC buyers arsenal. It can be used for home purposes as listed above, or a corporate environment as it easily packs enough punch for day to day functions, and doesn't take up premium desk space.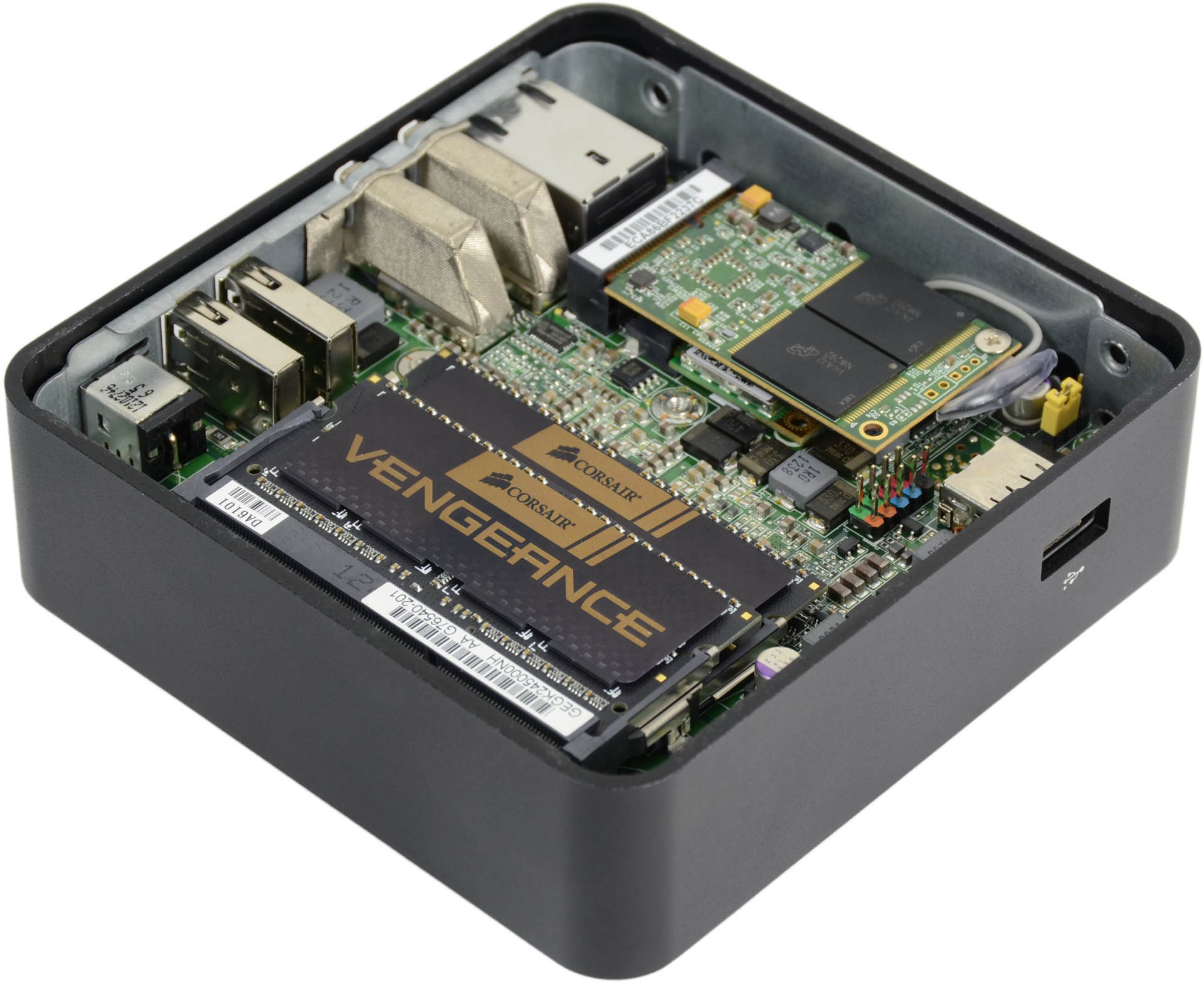 That's the other element of the NUC that truly shines, its form factor. The NUC's design is awesome, coming in at the surface area being smaller than a CD case, and less thick than a smart phone leaned against it. Or for the more detail oriented, 115mm x 111mm x 51.6mm. This means it will fit into most desk environments, especially when compared to a fully-fledged desktop PC. In the package, it comes with a mounting plate so you can attach it to a wall or the back of a monitor, if your desk space is especially at a premium. With a very tidy and simple design, with a quiet fan you would hardly know there was a full PC back there, or the little box on your TV stand was an entire PC.
The drawbacks of the beast are what isn't included in the box. As previously mentioned you will need to get your RAM and Disk Drives, but not any old ones. The RAM needs to be SODIMM (laptop memory) and if using a HDD then it will need to be 2.5" (laptop HDD). These aren't especially hard to find, or overly expensive, but it is notable for someone buying the box hoping the parts in their draw may work.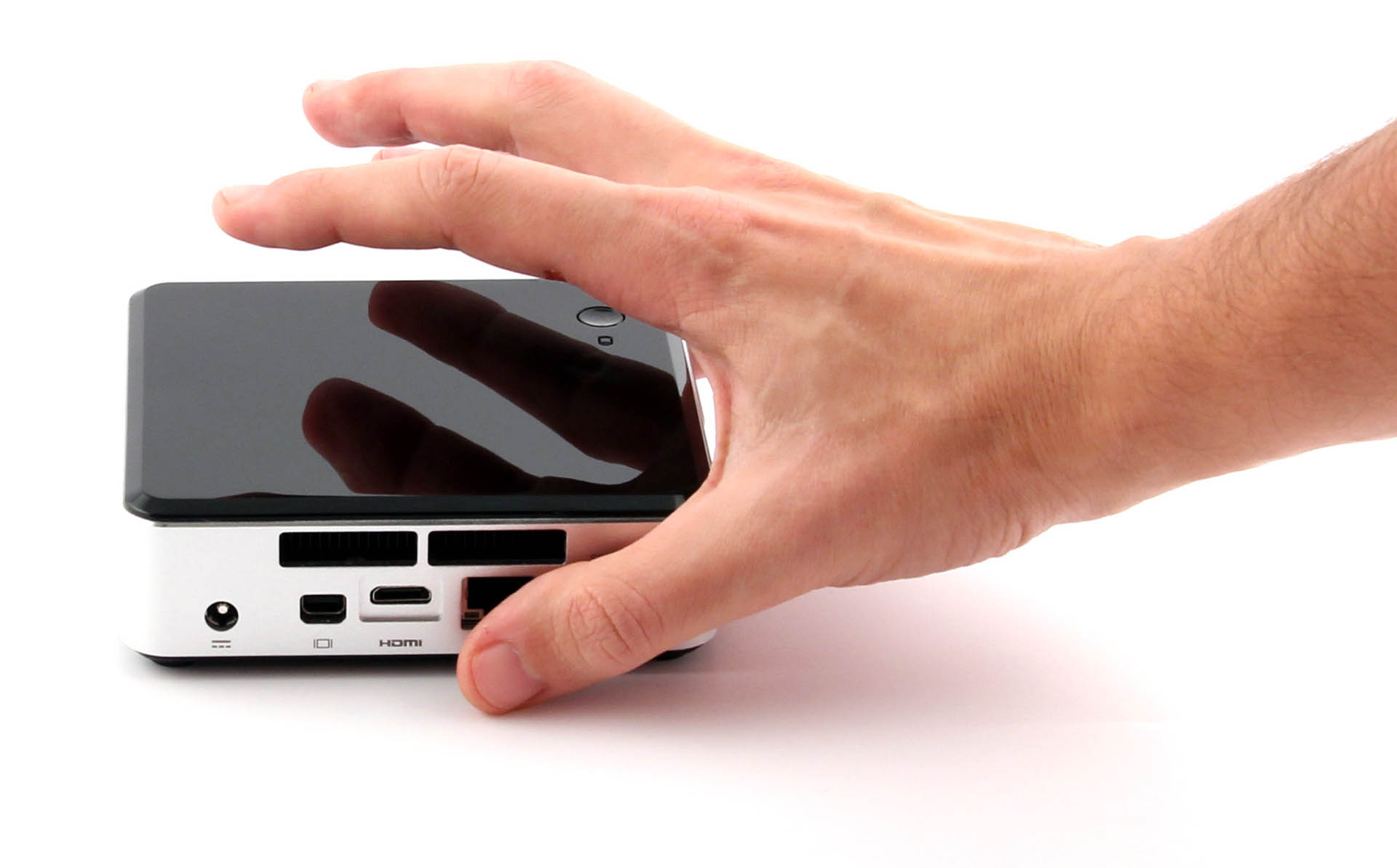 The other thing to note is the lack of OS, which would be expected on a device without storage. Windows can be expensive so it is worth factoring that in to the price, or you can throw in a free OS such as Ubuntu, which is a breed of Linux, and be good to go, so again flexibility is key here.
It's safe to say the NUC has impressed me. Its versatility along with its form factor are especially impressive, though there are drawbacks for people who don't want the faff of installing memory, storage, and an OS. It is the perfect PC to use to replace most functions, unless you need a substantial amount of processing power and storage.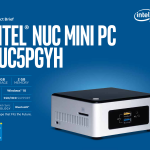 Intel NUC Review
Device Specs
Released: April 2017
Device Name: Intel NUC5PGYH
Chipset: Intel Pentium N3700
Memory: 2GB
Internal Storage: 32GB
Graphics: Intel HD
Ports: 1x SATA 3, 1x TOSLINK Audio, 1x VGA, 1x HDMI, 1x GIG LAN, 4x USB 3.0, 1x SD Card Slot
Pricing: Under $500.00</p