When you need a killer gaming PC but don't have desk space – Intel have got your sorted with their NUC's.
The most recent release, Hades Canyon is such a small form factor that you hardly know it's there.
Small but oh so vey mighty.
The black box of goodness with a light up skull emblem is about the size of a travel wallet and as slim as it can be given the amount of ports it has.
Featuring dual ethernet for uncompromised LAN and eSports gaming, two USB-C ports, dual HDMI's, one SSD-USB type port and a whopping five USB 3.0's which in total is probably more than you'll ever need, proving that the Intel Hades Canyon NUC is future proofed.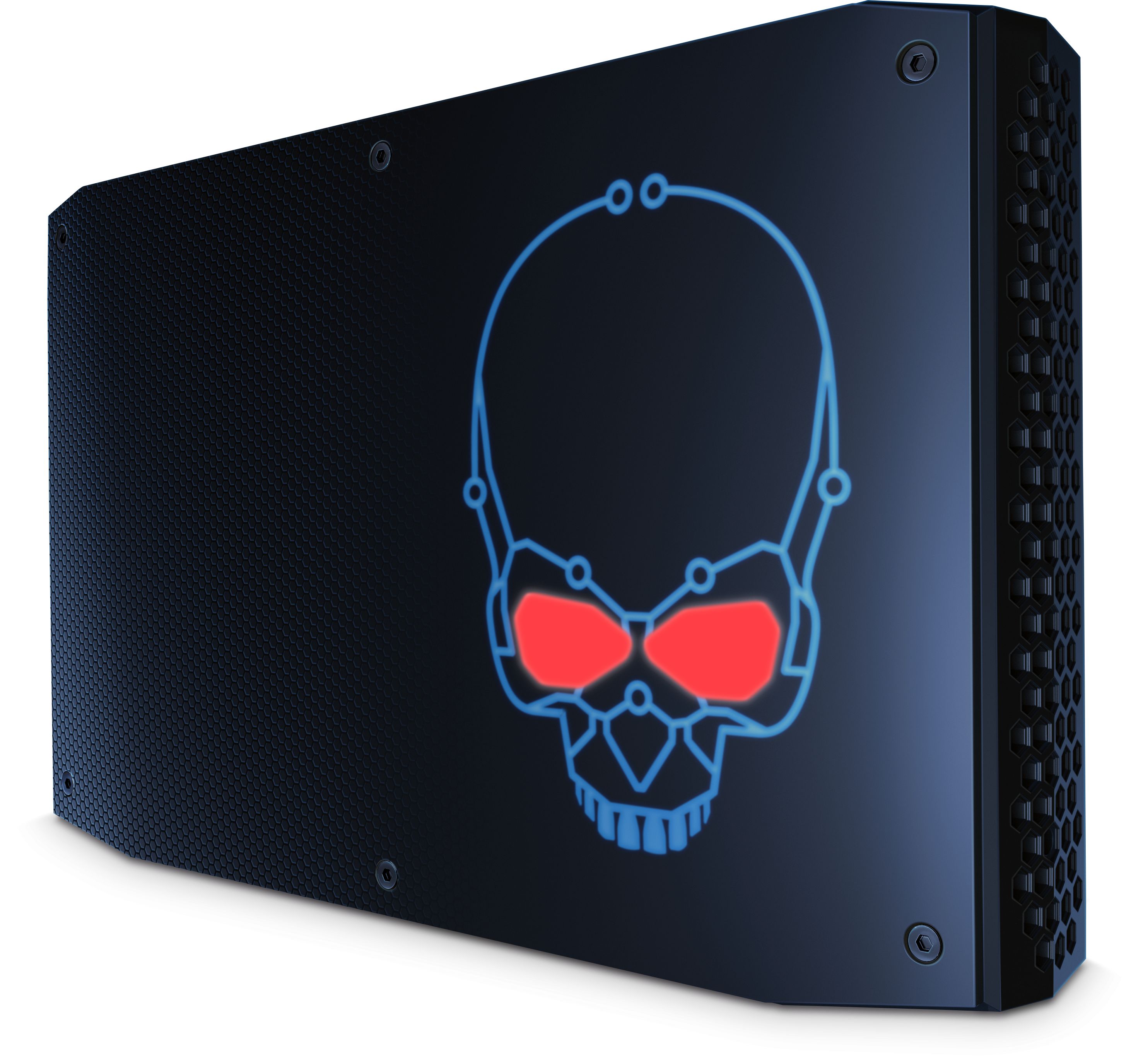 Internally for the one that we had there's a 1TB SSD, 16GB RAM and x64 BIT i7-8809G Processors clocking in at 3.10GHZ (that's without overclocking folks).
But the NUC insides don't stop the turbo factor there. Intel also managed to cram in a Radeon RX Vega GC (Graphics Card) conjointly with the onboard Intel HD 630. All of this tech speak means you're set for some serious gaming time.
But not just gaming though. The Hades Canyon unit that STG was sent by Intel to try out also performed effortlessly with video and graphic production, making it the one stop mini-center of production and fun times.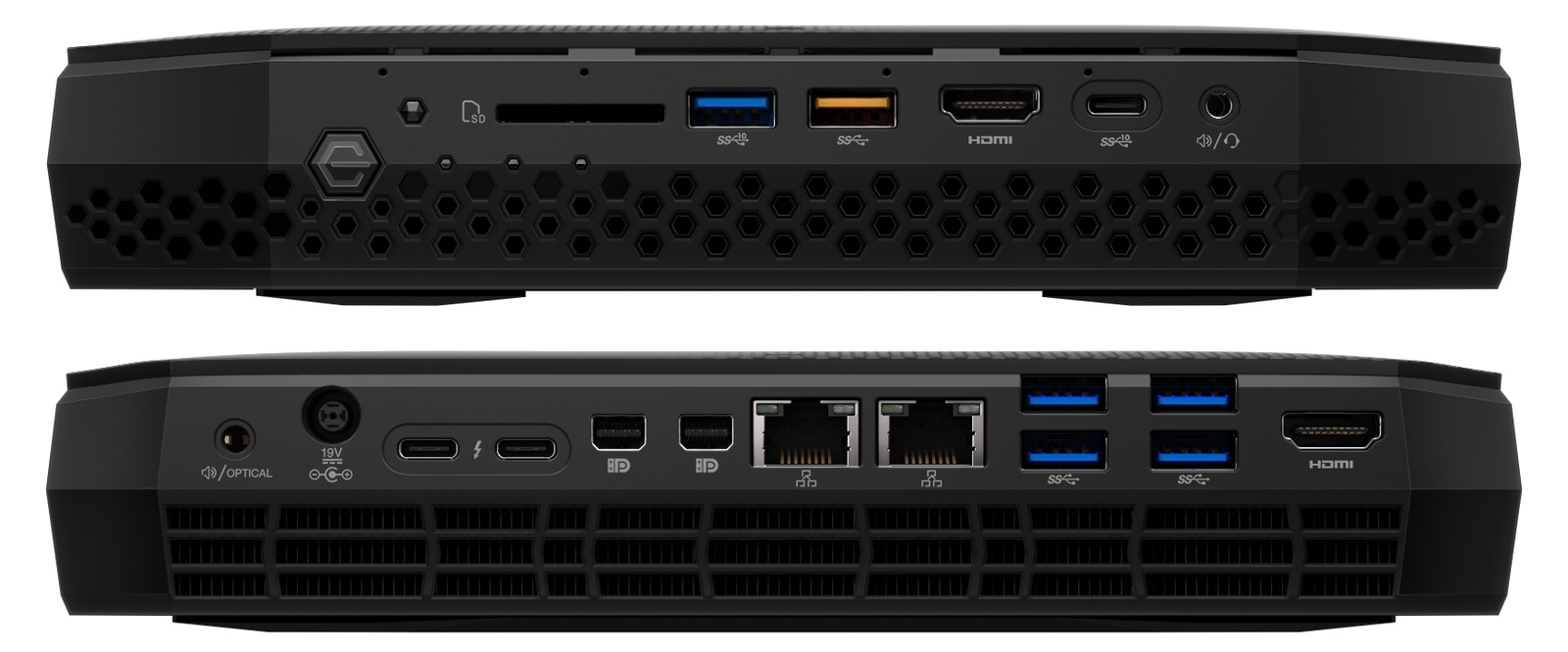 The Hades Canyon NUC retains it light-weight and small size by keeping the power supply separate to the unit. The NUCs power supply is a slim power brick. Depending on what you're putting your NUC through will depend on how much this heats up though.
While the NUC unit does have internal fans to keep everything cool in its snug arrangement, the power supply does not.
I played a couple of hours of Forza Horizon 4 and my favourite 'testing' game Gears of War 4, with nothing dumbed down.
The power supply get hot on Forza but only luke 'normal' warm on GoW4.
If you invest in one of these bad boys – this is something to be mindful of. If you have a penchant for endless hours of high resolution graphically and processor demanding gameplay on PC make sure that your external power supply is placed somewhere where it can breathe. Placing on carpet would not be ideal.
Nonetheless – I expected the power supply to warm up, they generally do on PC's internally. So, it's not a major providing you place everything responsibly.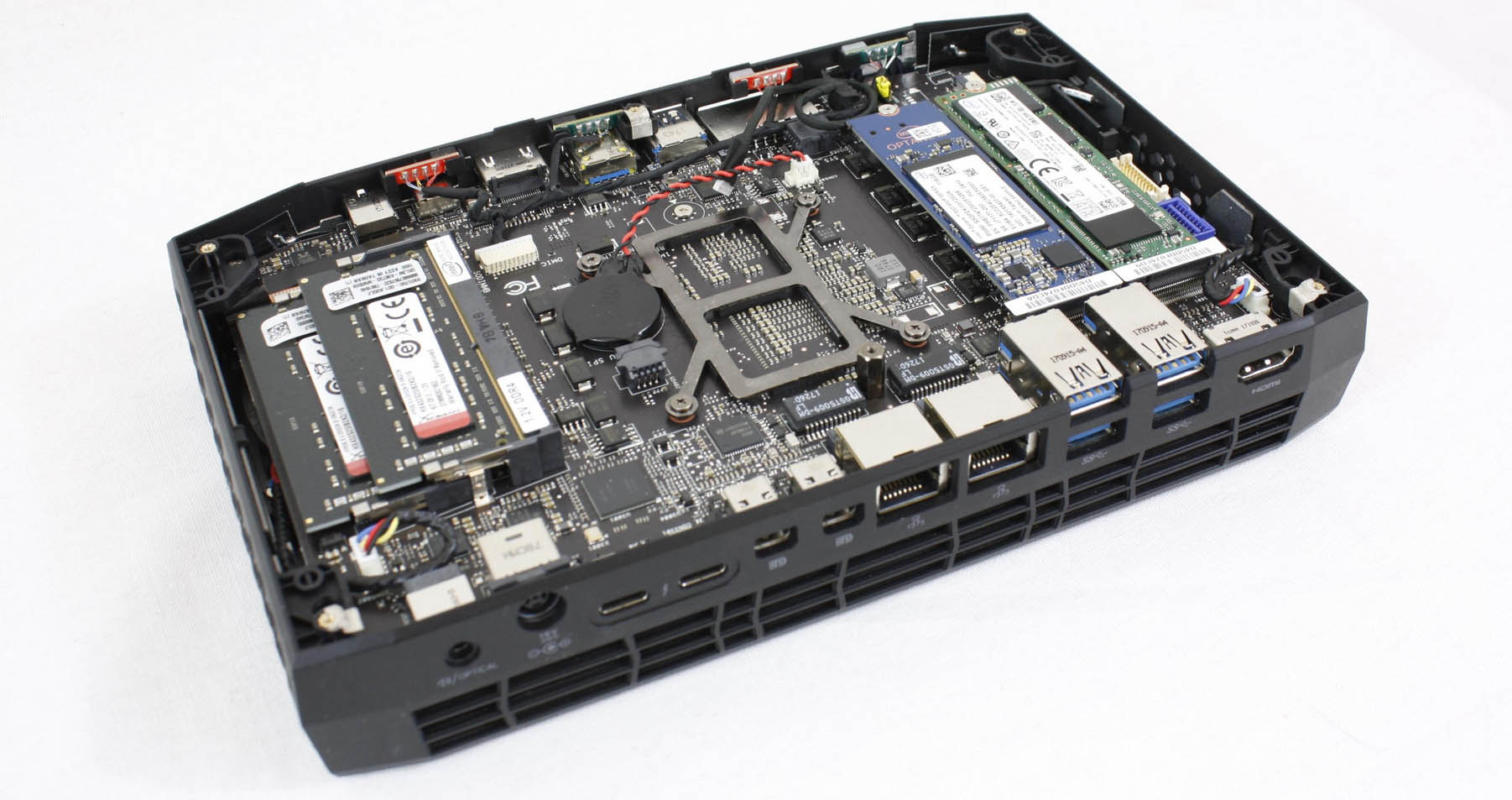 The Intel Hades Canyon NUC is not a one fits all. Intel know this and supply tools to open up the box so that you can upgrade / swap out components including RAM and SSD.
I've always been impressed with the NUC's. Not due to their prowess in gaming and production, as some are under spec'd if you buy a complete kit (you can also get a bare bones NUC to kit out yourself), but it is the intricate architecture and the small footprint on one's desk, for what is essentially, if you kit it out to the max, an equivalent to a full sized gaming RIG – without the bulkiness.
Intel NUC's in general can start at a few hundred dollars, usually for the bare bones ones, and depending on what you place in to it, will ramp up the price tag. NUC's are designed and tailored to your budget and needs, literally.
Ideal for streamers, LAN goers or those that like to be a darkened room battling away on their MOBA or FPS of choice.
Embrace the skull, go deep within Hades Canyon and take on the big boys and girls in this slim, small form factor, highly portable , esports and VR ready powerhouse.
[rns_reactions]
Intel Hades Canyon NUC Review
Device Details
Released: October (NZ) 2018
Device Name: Intel Hades Canyon
CPU: i7-8809G @ 3.10 GHz
Graphics Card: Radeon RX Vega M GH + Intel HD Graphics 630 Memory: 16GB
Internal Storage: 1TB SSD
Price: Varies</p