HP are the legends of personal computing.
From their OMEN gaming series through to a vast array of desktops and laptops, their gear has always been tantamount to both quality and reliability. Their top of the line Spectre laptop range are the equivalent of the 'Rolls Royce' of small form factor laptops.
HP NZ sent over one of their newest models, the Spectre x360 13 inch.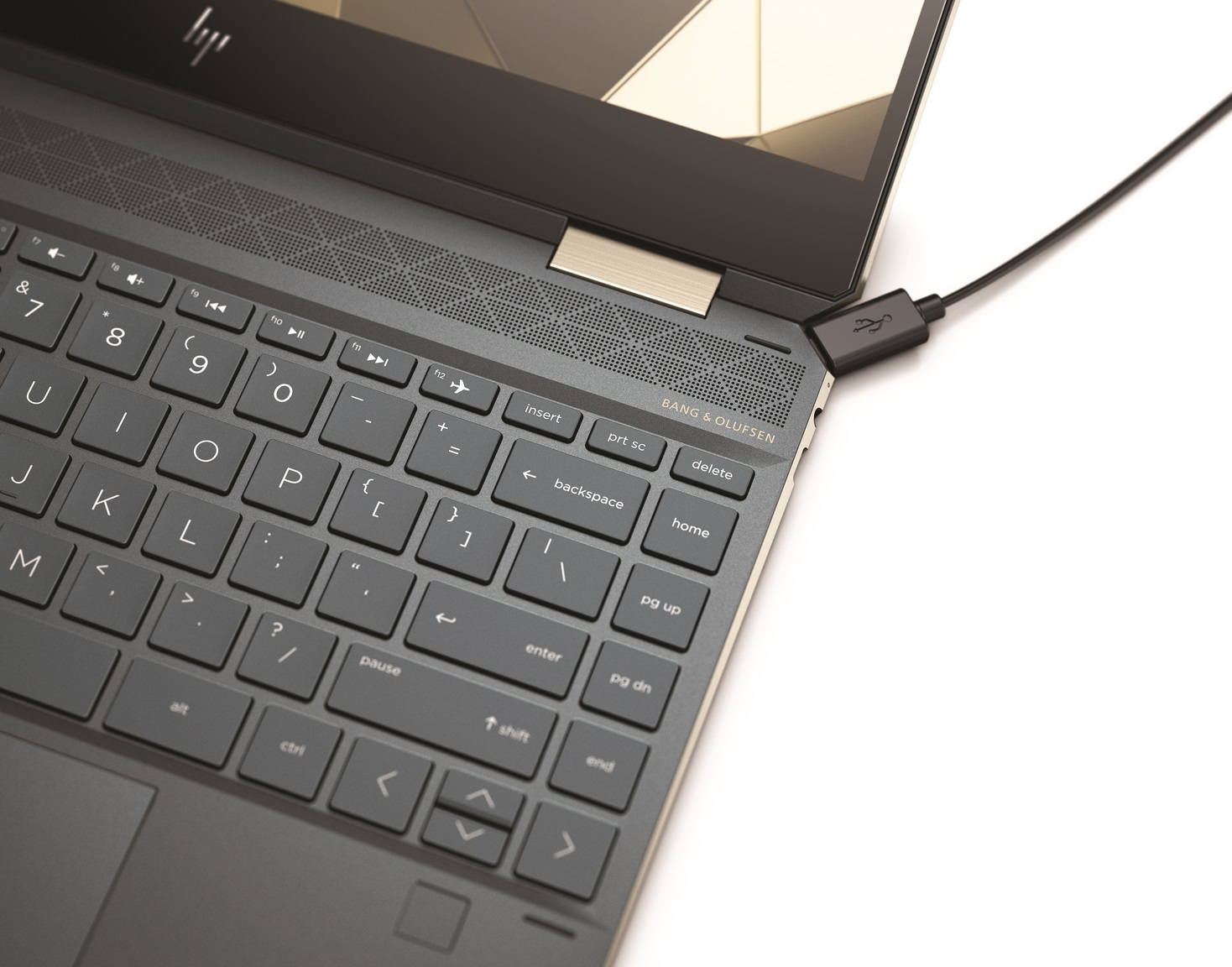 From the box the darkened blue with accented line trims of gold reflect that you have in your hands a prime device.
This particular model comes with a HP stylus for screen-to-pen input on the UHD touchscreen. The inclusion of the HP Spectre touch pen or stylus was super handy – but there is no placement for the touch pen to go into the chassis of the laptop.
Another misstep is that the HP touch pen is not rechargeable and requires one AAA battery. I am surprised that it is not magnetized to clip to the side of the laptop and bluetooth / wireless chargeable.
Being the convertible model the screen flips 180 degrees, turning the small laptop in to a Windows 10 tablet.
Having reviewed Microsoft Surfaces in the past, I do have a fascination with Windows being on a tablet-like device, the Spectre x360 when flipped, you are still aware that there is a keyboard on the reverse of the screen – which to me was no different than using any other tablet with a keyboard cover.
Under the hood is where things get mostly good for the HP Spectre x360.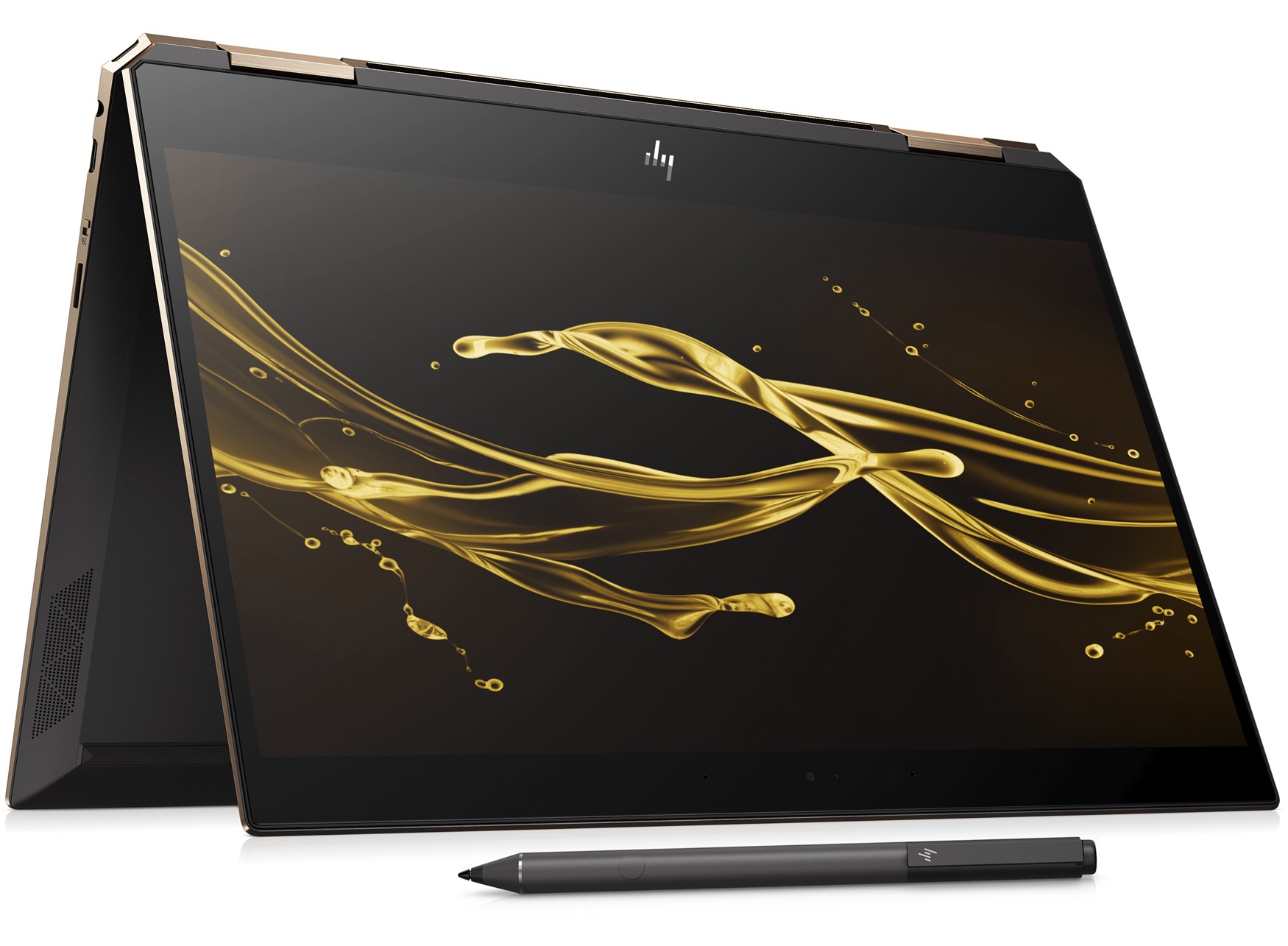 On board is 16GB Ram, coupled with a 8565U Intel i7 set of processors. The GHz is however a wee bit on the low side, coming in at a varying 1.80 to 1.99.
Graphics, well, slightly above mid road with an onboard 4K Intel UHD 620. Capable of upscaling and is 4K Ultra High Definition, so naturally I also wanted to see how this would cope with high end gaming.
But before I get to the games side of things, on the playing field of being a laptop for work or home, the Spectre x360 has enough power, if not more, to be able to see you right for all tasks, including media editing.
Adobe suite, Sony Vegas and more were able to run, even simultaneously, without managing to make the internal fans go in to overdrive or cause any heat issues.
Being that this laptop is very thin and only 13 inches, one would expect a tendency to heat up when running some resource intensive software. Not the case.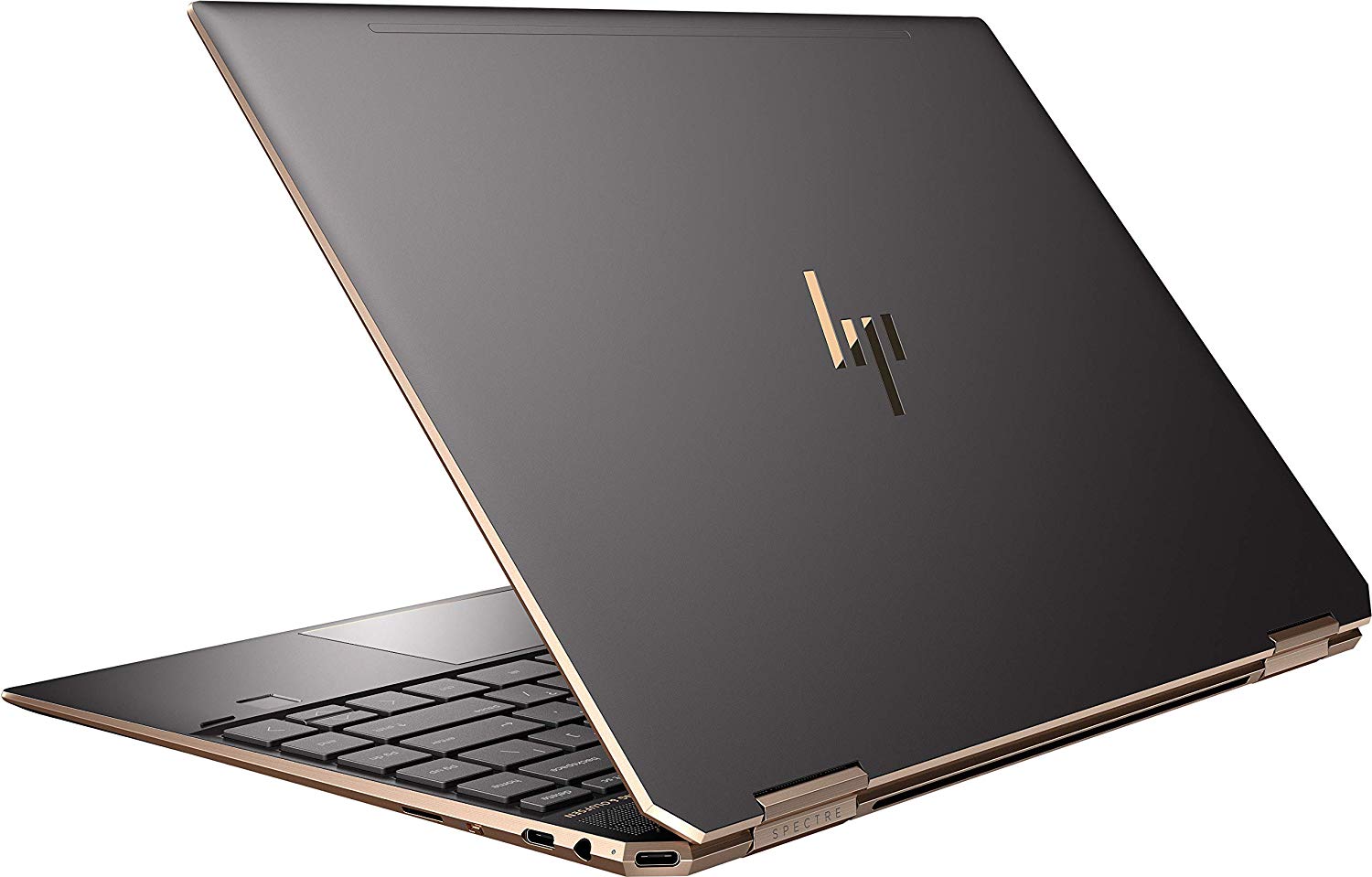 Coming back to the gaming side of things – it's a fair statement to say that a true PC Gamer is not going to invest in a small laptop from the personal computing offerings to compete in their eSports or run a juggernaut of a game.
Nonetheless, if you have a Spectre x360 13 inch for work or home and, well, like to play the odd sneaky game, you most certainly can.
Gears of War 4 was not only perfectly playable without any lag or graphic glitching, Borderlands 2 and Resident Evil VII all without any graphics settings toned down caused no issue.
So how would something like Forza Horizon 4 play?
Initially the Spectre x360's fans became jet engines – however, reducing the graphics on the game stopped the small laptop from stressing and all played as it should, quite smoothly I'll add.
And Fortnite? Pfff the small beast didn't even break a sweat.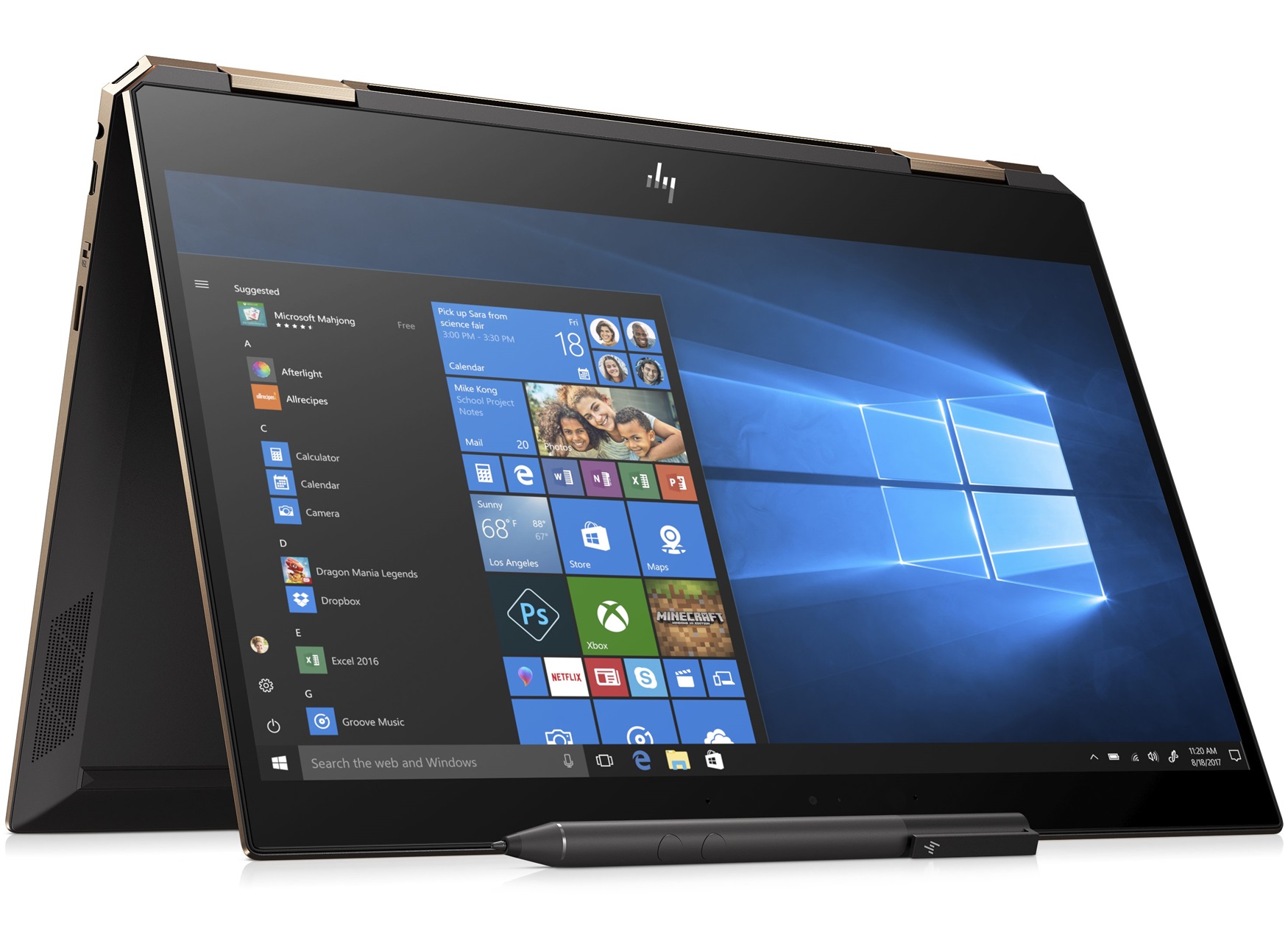 But this is not a gaming laptop review – if anything it was an exercise to satisfy my own curiosity to see what the HP Spectre x360 was able to handle.
HP have gone all out with their Spectre range, including audio enhancement from Bang and Olufsen.
The onboard dual speakers can belt out your media or music in a deep and richly pleasing experience – via headphones (depending on the quality of the headset) streaming Spotify, watching Netflix and gaming were all top of the class.
HP have not forgotten external ports either. There is one USB 3.0, headphone jack (3.5mm), SD card slot and two USB-C ports (one doubles as the charger connector).
To connect up an external monitor will require a USB-C capable monitor or an HDMI to USB-C adaptor.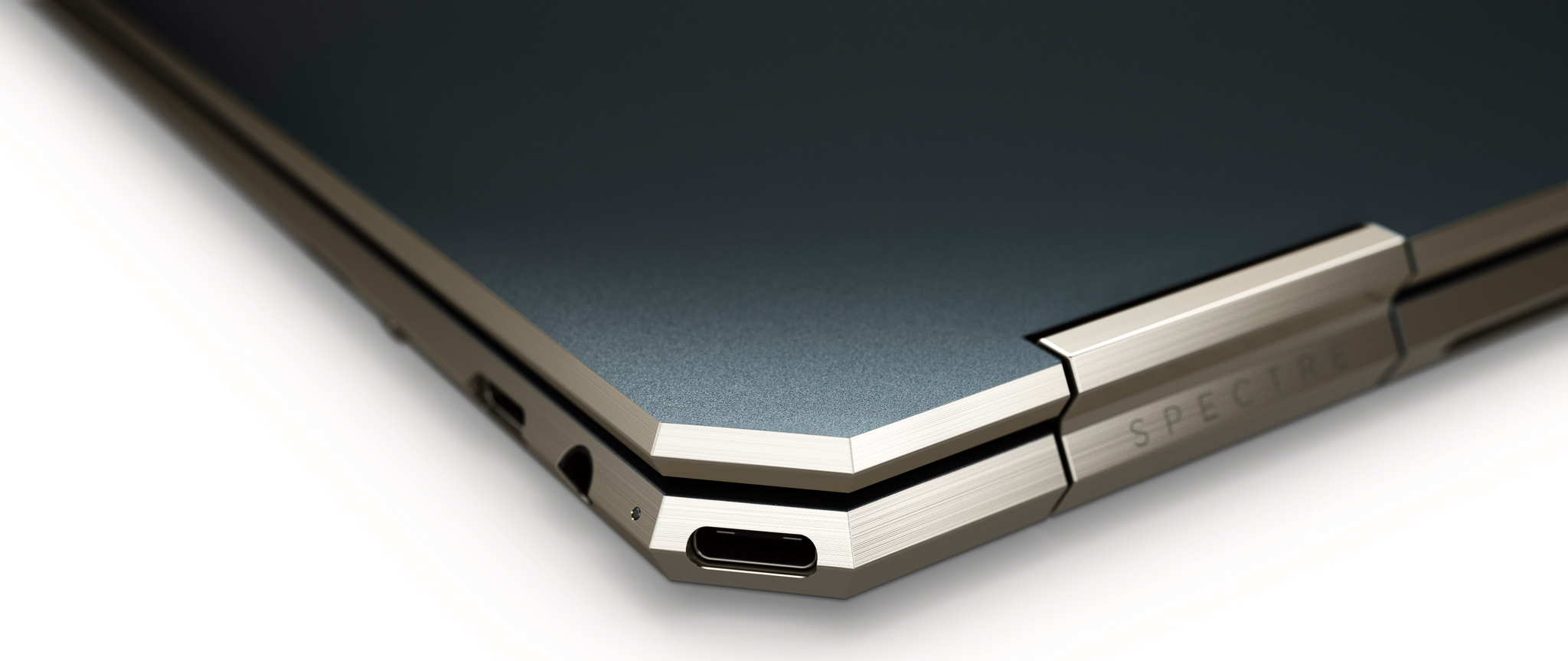 Attention to detail on the Spectre x360 cannot be disputed as the ports are evenly and stealthily placed on the sides and corners – even the power button is out of the way being on the left side gem cut corner.
The HP Spectre x360 also comes with a leather carry pouch which really just gives it that high class impression. A deserved impression at that.
The HP Spectre x360 is a small but mighty two in one. Flip it and you have a tablet or use it as a laptop.
Even flip it in to a 'V' shape to stand it so that all you have screen on a table or desk and watch media as I did with Netflix or when playing a game using a Bluetooth Xbox One controller.
Battery life is exceptional too.
Sure, a couple of the high end games I tried drained it in less than four hours (that's still a good run though), but as a laptop for everyday use you can expect a good day to a day and a half's of use before it completely dies.
Flip it, work it, reverse it – in any position the HP Spectre x360 Convertible is pure decadence with power and this makes it one of my favourite personal computing laptop of 2019.
[rns_reactions]
HP Spectre x360 Convertible 13″ Laptop Review
Device Details
Released: 2019
Device Name: HP Spectre x360 Convertible
Chipset: Intel i7
GPU: Intel UHD 620
Memory: 16GB
Internal Storage: 475GB SSD
Price: $2899.00 (NZD)