We all need a good, loyal and dependable mate.
Luckily Huawei have this already sorted for us in their unstoppable Mate (Ascend) series of Android smartphones.
My first introduction some years back to Huawei in the mobile market was with a review handset for the Mate 7.
Back then it was a big phone. Six inches, gold and one of the first to have a fingerprint sensor for security. Huawei are not scared to be the first to champion innovation.
I was hell impressed and even now it is still one of my favs.
As each year passed a new Mate handset released. Mate 8 and then Mate 9 grew upon the previous iterations as advances in both camera and chipset technology grew.
And now we have the all screen, innovative tri-lensed camera Mate 20 and Mate 20 Pro. (There's also the behemoth 7.2 inch Mate 20 X but this is only available in certain countries).
STG received a Mate 20 Pro from Huawei Mobile, built with Android 9.0, to put through its paces.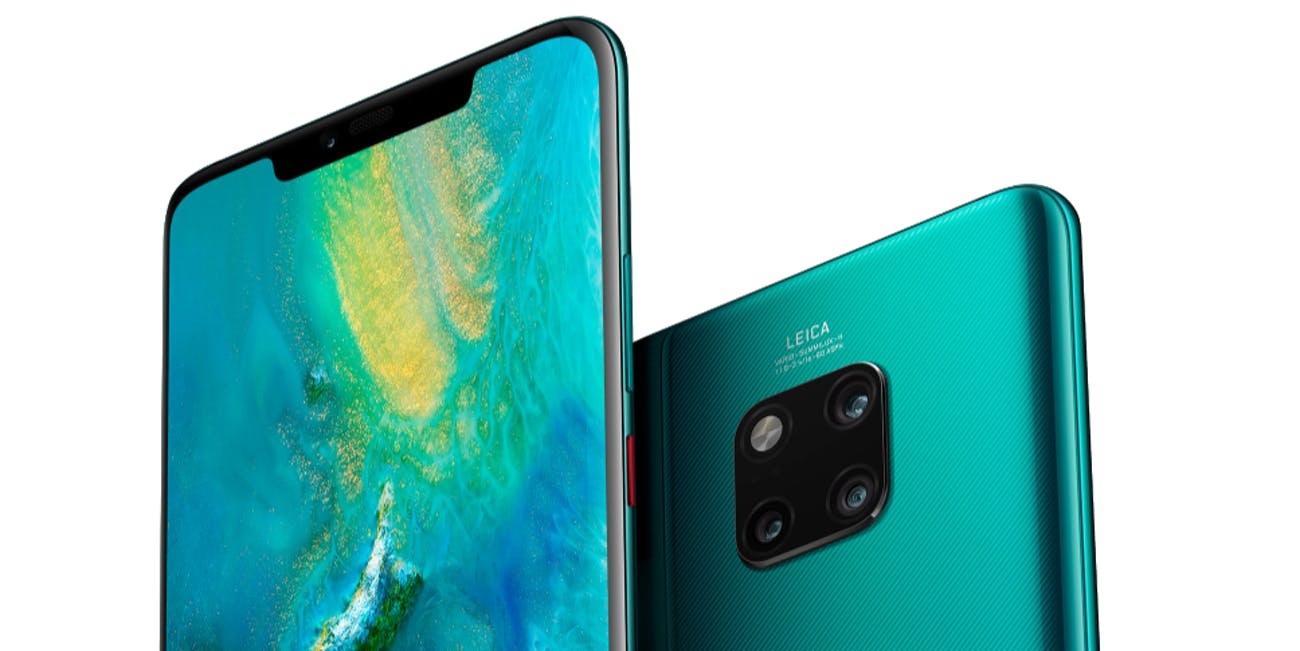 First noticeable feature is the large quadrant on the top rear of the 6.3 inch handset. Three Leica lenses are encased in the large square with an LED sensor / flash.
Taking and upping from this year's P20 Pro, the rear camera utilizes an additional telephoto lens for extreme close ups (up to 5x) and a really nifty feature is a 0.6x 'zoom' if you will, that will broaden the spectrum of your environment, as though you are further away from an area than what you actually are. This was a superb feature to have when taking photos of landscapes and scenes.
In all the rear lenses come in at a whopping 40MP.
The front camera houses a whole set of sensors for 3D Facial scanning and recognition, A.R. and more with two lenses, coming in at an excellent 24MP. This ultimately shames any other of other top shelf smartphones and their lower spec'd front camera's. There is so much going on in the front camera lens bay that the notch on the Mate 20 Pro is wider than what we have seen on any of Huawei's other devices this year.
Then there's the whitening beauty filter. Yep it's there, but you can turn the filter off or tone it down to avoid not looking like you've had extreme plastic surgery and an overload of Botox and skin whitening creams.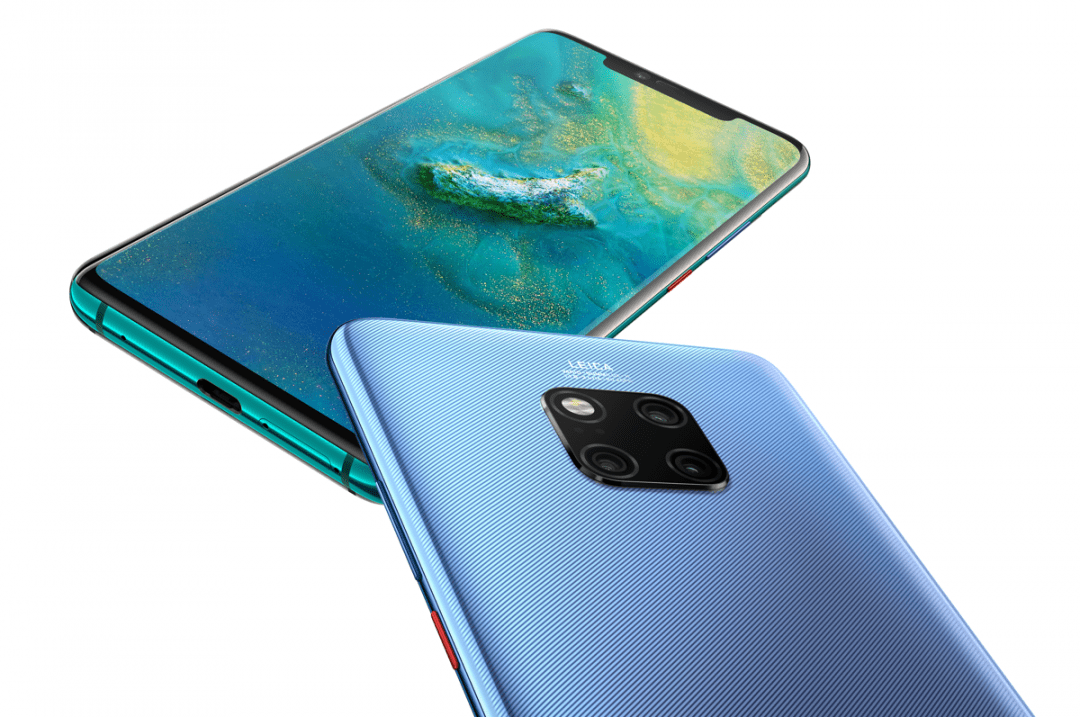 Master A.I. leaps from the P20 Pro to the Mate 20 Pro and has gone through a series of upgrades aswell. The A.I. will 9.9 out of 10 times accurately recognise what you are taking a pic of and adjusts the focus and camera accordingly for the best shot. The low light is superb. No better than superb. In a darkened environment it will pull in as much reflective light it can and still manage to produce a FHD clear picture with Night Shot.
Master A.I. has over 1,500 scenarios in 25 categories. There is a wealth of filters on the device; Bokeh, 3D Panorama, Slow-mo, Underwater (Mate 20 Pro is waterproof – but to use the Underwater mode you will need to encase the phone in an approved underwater casing), Light Painting, various Filter options and more,. In all 14 differing modes that have their own varying options.
It doesn't stop there. Shooting in 4K video also has a suite of enhancements;  AI Colour, Suspense, and up to an additional three more. More filters for both video and camera are also downloadable. I certainly loved playing the AI Colour, where you can colorise one object (or person) in a video and black and white the rest.
Then there's the much fun (for a while) A.R.
Turn yourself in to a cutsie animal, make an avatar of yourself and more. One of the features that I REALLY wanted to try out has not been released yet – but is scheduled for the next EMU 9 update – animating toys.
Being an avid action figure collector – I really wanted to see my plastic heroes come to life. This is an update I am so looking forward to.
With the Mate 20 Pro there really is no need to own a big DSLR anymore.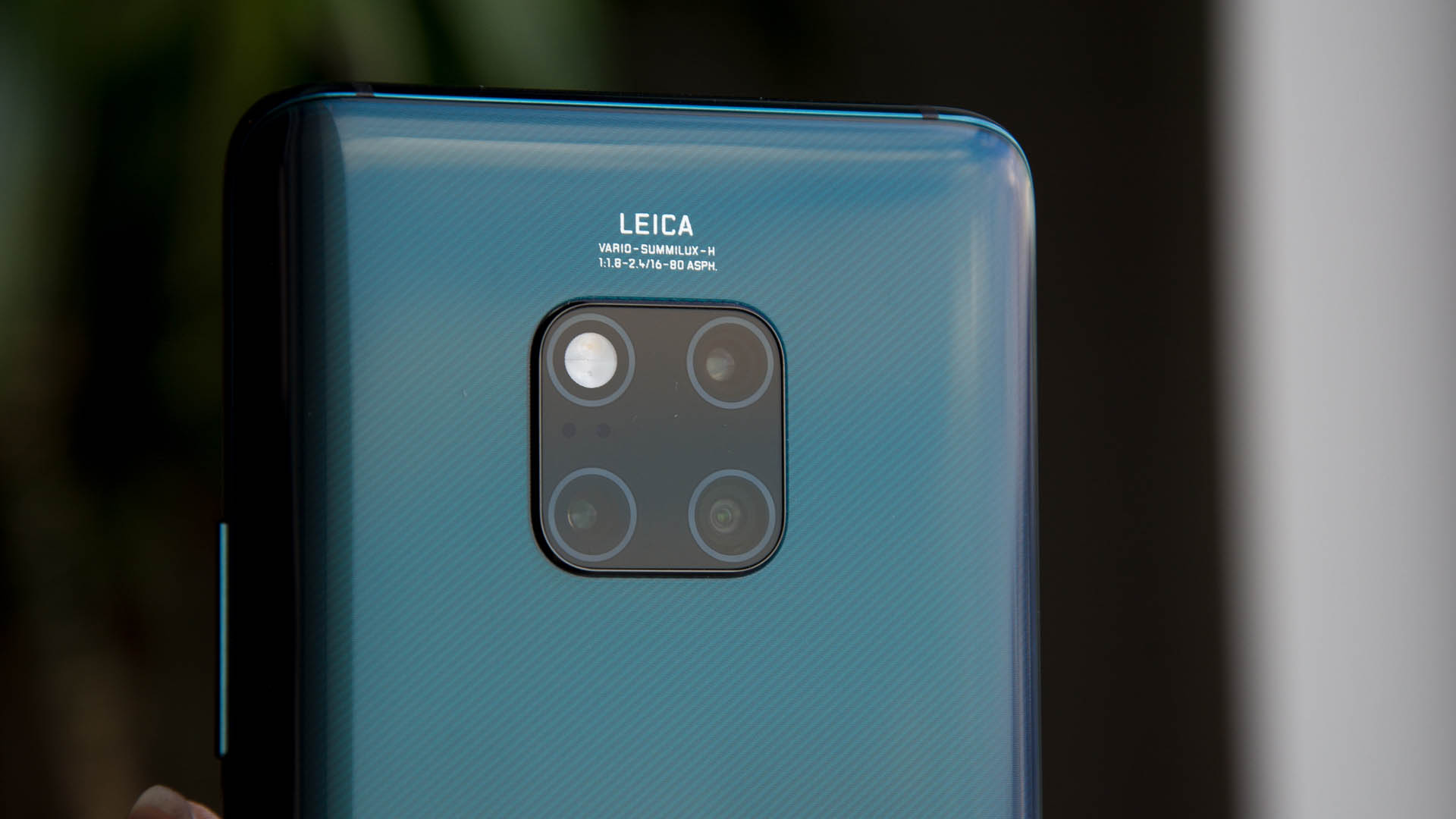 The front of the Mate 20 Pro is all screen. Gone are those super slim bezels that Huawei was known for. It's now curved. There's no tactile or touch Home Button and in a world's first the finger print scanner is under the glass of the screen.
When the phone is asleep, picking it up will prompt the finger print scanner, or a lightning fast 3D face unlock.
Under the all screen and glass  non fingerprint smudgy casing of the Mate 20 Pro there's 6GB RAM and 128GB of storage (ROM) and the most powerful chipset in any Android phone currently; the Kirin 980 with smarts of its own.
The Kirin 980 chipset comprises of four large main cores and four smaller cores. The 980 will intuitively recognise processes as they occur and spread the workload as it is required. Sitting idle the Kirin 980 will only activate one of the smaller cores. Listening to music or media it will distribute over two or three of the smaller cores. Playing mobile games, you're likely to need the smaller four cores and potentially two of the larger ones (depending in what the game is).
This distribution of power to the cores as and when required over a sub-set of chips through to the main ones aides in preserving the Mate 20 Pro's battery life.
And what a battery it has. A mega 4200 mAh will see you right for three to four days on moderate use. Playing PUBG on the Mate 20 Pro for a couple of hours didn't even cause a sweat for the smartphone and shaved next to nothing off the full battery.
A quick charge of 30 minutes will set you at around 70% from empty. The Mate 20 Pro is also equipped to wirelessly charge, and even charge other devices – including iPhone 8 / X series. Huawei are getting close to that utopian ever-lasting battery I'm sure.
Then there's the speed. Not just the speed of the phone's processors, the speed in which it can download on WiFi. Another world's first from Huawei, blistering 1.4 Gbps LTE Cat.21 smartphone which will pull data from the cloud up to 1,733 Mbps on WiFi.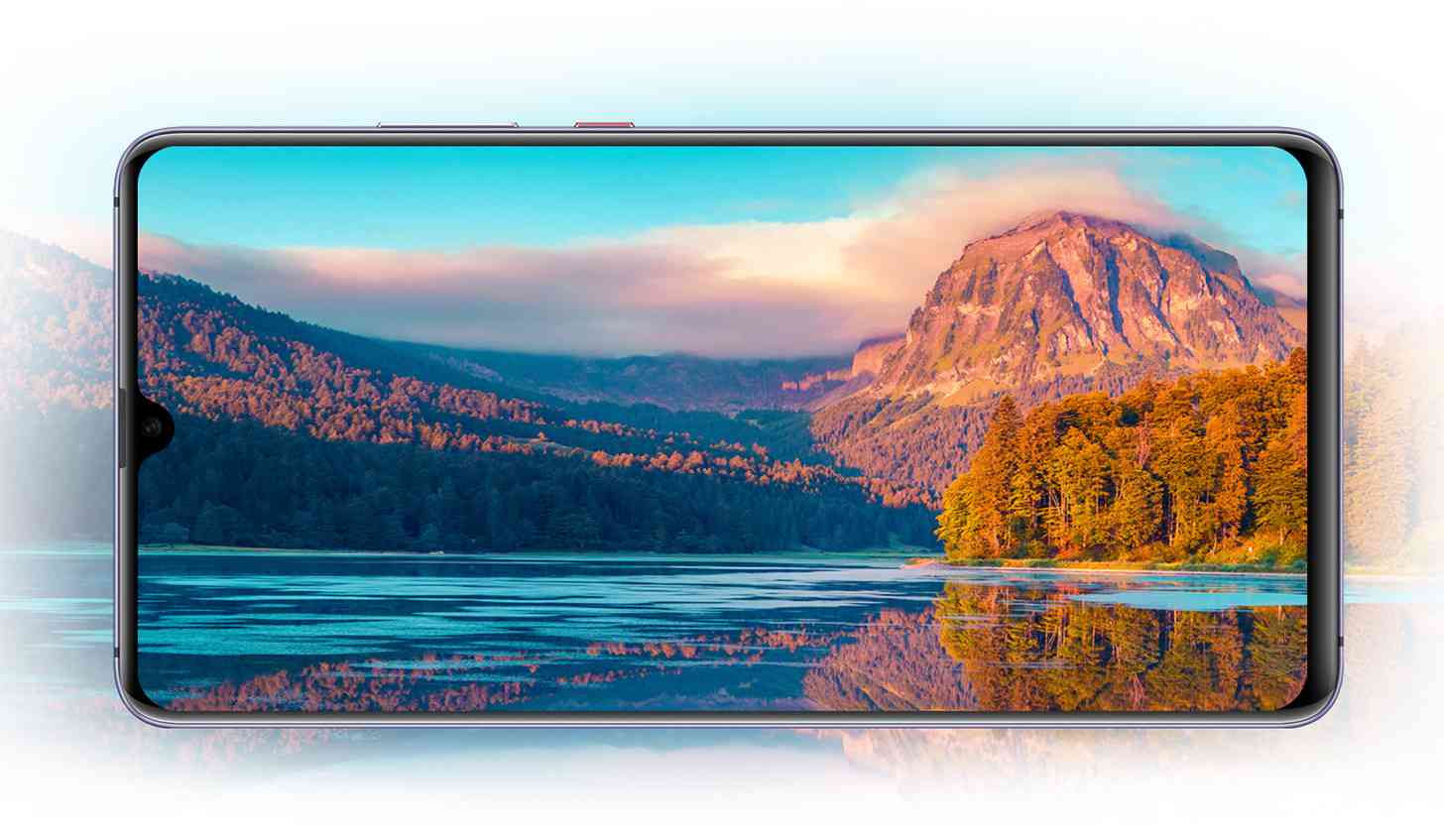 I was surprised that 8GB RAM was not adopted on the Mate 20 Pro however. The 128GB storage is good for most folk, for me, a bit low. Normally I would throw in my microSD (something sorely missing from the P20 Pro), but alas Huawei have taken an interesting and risqué approach to adding external storage.
The Mate 20 Pro's dual nano sim tray shares it's dual bay with a yet to be released Huawei proprietary nanoSD.
At the Mate 20 launch in London a couple of weeks back the nanoSD was introduced as being a super small 256GB storage card to use with the Mate 20 Pro.
It's a risk. Looking over other manufacturers that have gone proprietary with their crucial accessories it has not always worked out as planned. Remember the Sony memory stick, and the stupidly expensive and low storage PS Vita memory cards? Even Apple and Samsung have had their moments.
Sure, the other side of the argument is that you are not forced in to buying external storage or proprietary accessories for a Huawei device (unlike Apple who do force their customers in to purchasing ridiculously priced accessories to make full use of their i-devices), but given the caliber of the Mate 20 Pro's camera, those that do own a Mate 20 or Mate 20 Pro are likely to be super snap-happy people that most likely will save and store every wondrously detailed picture and video they take on the device.
With Apps, media and general use the 128Gb will choke before you know it. I am most definitely keen to see how a Huawei nanoSD performs, so watch this space.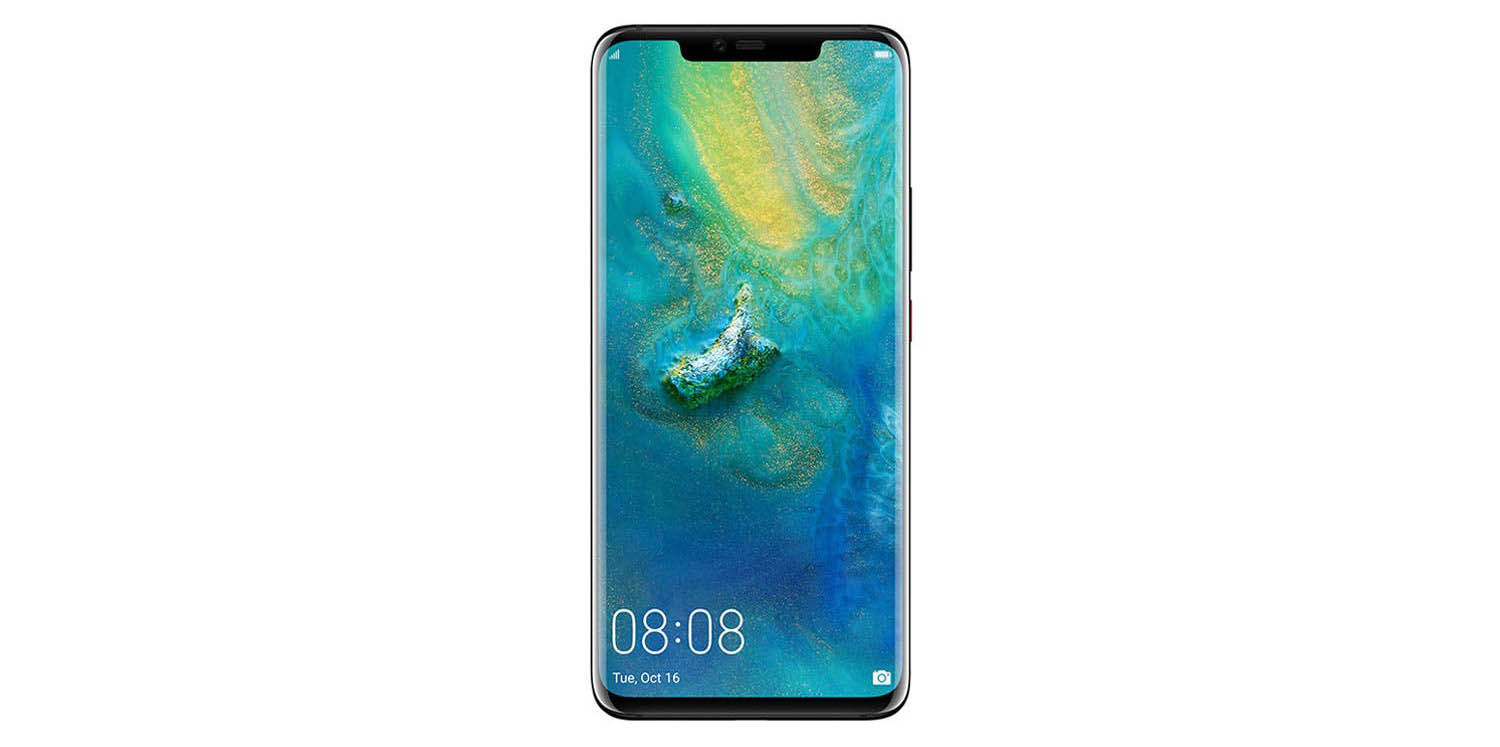 The Mate 20 Pro, is a complete retool of this year's super phone, the P20 Pro. Newcomers to the Huawei super phone market are likely to notice once they fire up Spotify or transfer their music to the phone that there is no headphone socket.
As with the P20 Pro, the Mate 20 Pro utilises a USB-C to 3.5mm adapter.
And thankfully Huawei supply this adapter with the phone (looking at you Apple who make us buy one). Or, of course you can just use Bluetooth.
Dolby Atmos audio filtering is built in with a small array of options for your media including Smart which does it's best to adapt to whatever you are listening to.
Through the handset's dual speakers the audio is better, louder and clearer than HTC's BoomSound (this currently held that trophy for me for a while). Through headphones, one of the best mobile audio experiences I've had this year on a mobile device.

Those wanting to break in to the super phone market, or looking to upgrade from their existing handset will be set back NZD $1,499.00. This is actually cheaper than what the rest of the world is paying for a Mate 20 Pro though.
And I think that, now, it's a given that if you are wanting to wield a top tier phone (and in this case Huawei's second super phone) you're not going to get a lot of change from $1.5 to $2K.
The Mate 20 Pro is mix of delight and surprises.
It has the looks, it definitely has the smarts and it is a super phone that most definitely warrants the investment.
Get yourself a truly dependable mate with more smarts than any other smartphone and world firsts – the Mate 20 Pro.
Mate 20 Pro Gallery
[rns_reactions]
Huawei Mate 20 Pro Review
Device Details
Released: October (NZ) 2018
Device Name: Mate 20 Pro
Chipset: Kirin 980
Memory: 6GB
Internal Storage: 128GB
Camera: F: 24MP. R: 40MP
Price: $1,499.00 (NZD)</p