Samsung's Galaxy Tab S9FE (Fan Edition) tablet is now… but wait, hasn't the S9 Ultra just released?
Well yes… however this new slimmed down Galaxy S9FE Android tablet is a more conservative model, coming in at 10.9 inches.
Now my love for the Tab S9 Ultra has no end after reviewing it a couple of months back. Samsung absolutely did an 'Ultra' right this year.
To say that the Fan Edition of the S9 series is a slimmed and somewhat watered down model would be fair. There was no S Pen included with the review model, but an S Pen (tablet version) should work for some functions. And it is cheaper than its predecessors, of course. A lot cheaper.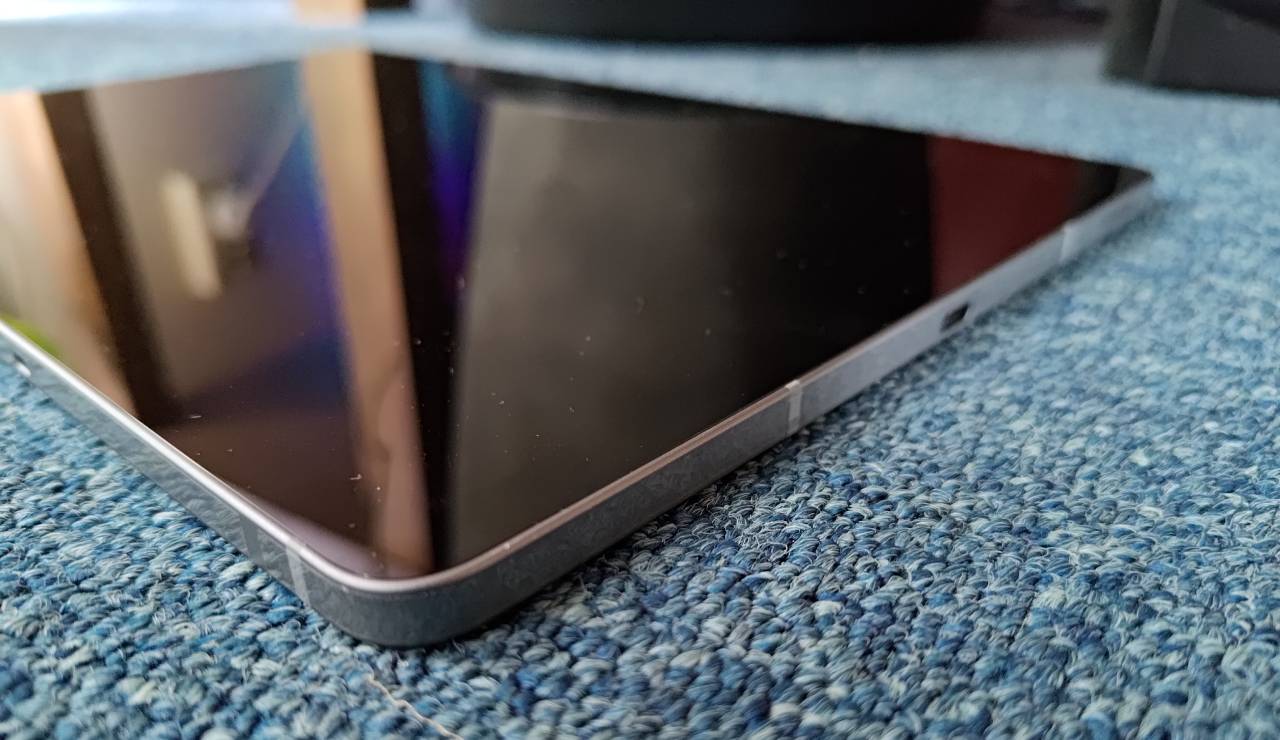 The near-to all-screen, super slim Galaxy Tab S9FE has a crisp and vivid LCD display with a not-so-bad 90Hz refresh.
Under the hood we get a low 128GB storage (well, low for some) and 8GB RAM, while powered by an Octa-core Cortex-A78 processor.
You can add an external microSD memory card to give you more storage space.
So no, it is nor as powerful as its predecessors, but it can handle a bit.
Multi-tasking seems to have no end on the Galaxy Tab S9FE. Having apps running in split screen it chugs along nicely.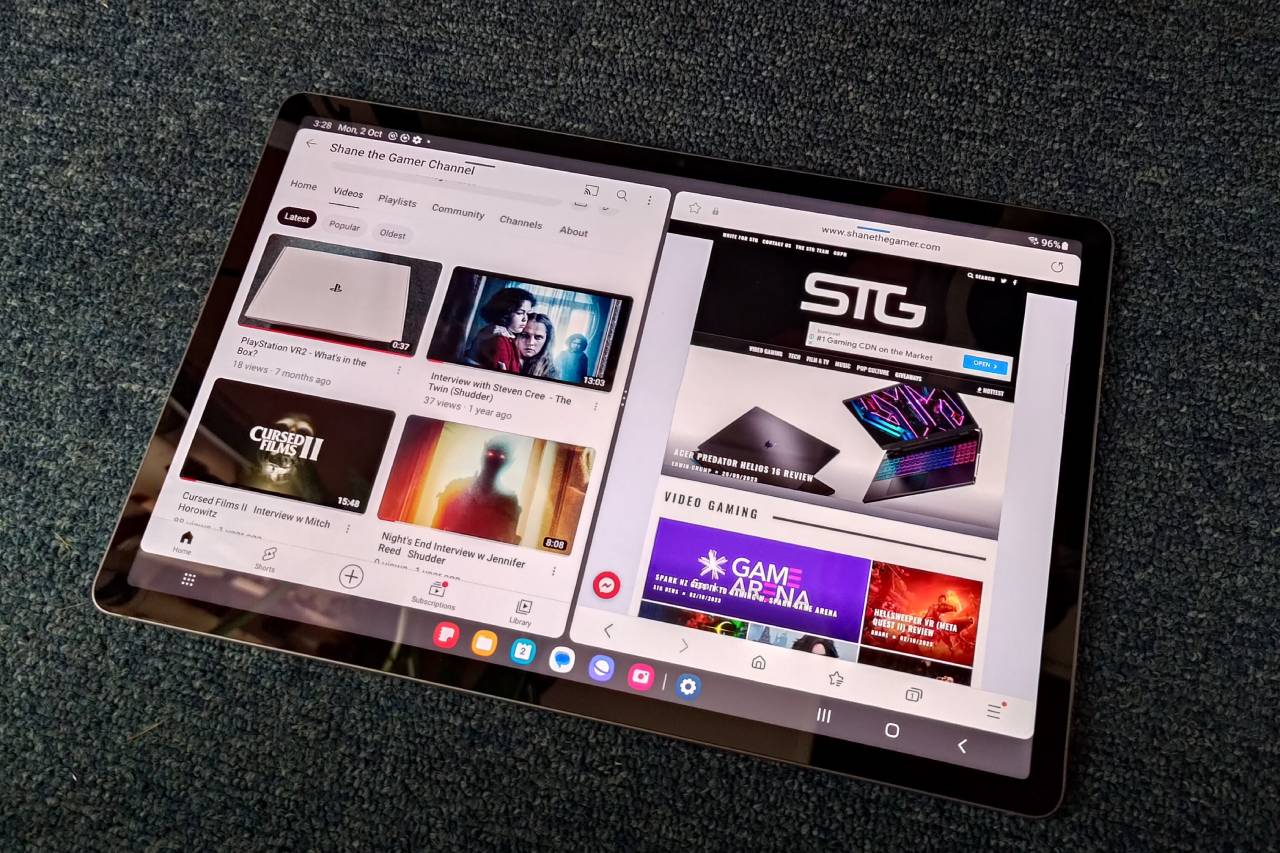 Gaming, it also handled well here too.
The usual suspects fared real well; Diablo Immortal, Fortnite, Pascal's Wager (a fav of mine), Asphalt Racing, with Call of Duty Mobile really pushing the S9FE to its limits and causing a bit of heat at the back.
The Galaxy Tab S9FE has a dual camera setup at the rear. The front facing camera is ideal for video calls and vloggers.
As for battery life, the Galaxy Tab S9FE was a surprise… for normal use.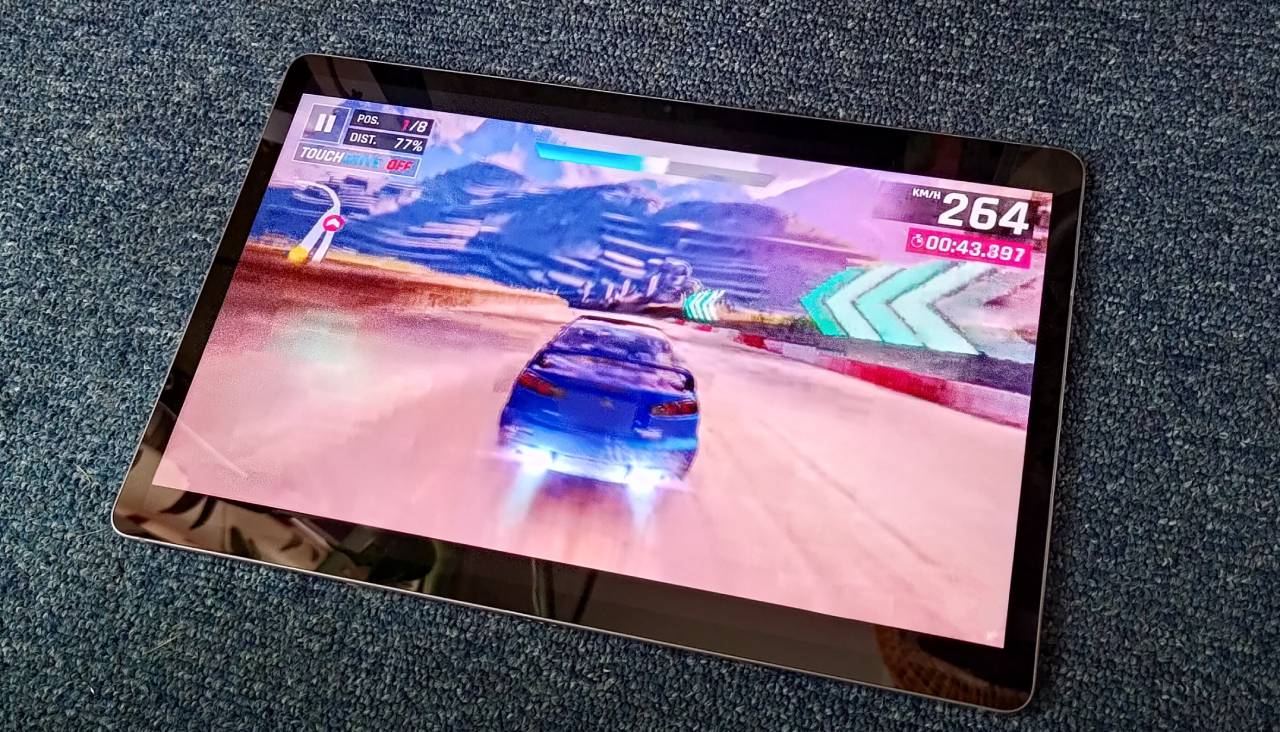 Gaming absolutely annihilated the battery from a full charge, whereas, general media streaming (music and media content) didn't cause too much of an affect and web browsing over a period of days again didn't see the 8,000mAh battery take much of a hit.
Having the review device for a couple of weeks it did need a full charge up (after general use) a couple of times a week. It seemed as though the Galaxy Tab S9FE managed to chip away at the battery a bit while in standby mode.
In any case, the Galaxy Tab S9FE is a good all-rounder, a worthy edition to the Samsung family of devices and for those that are not after all of the features and need something simple, lightweight and portable, not forgetting, reliable the Galaxy Tab S9FE is ideal.
It does what it does well and is a winner in the mid tier tablets category.
[AdSense-c]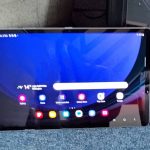 Samsung Galaxy Tab S9FE Tablet Review