Samsung has unveiled the future of home entertainment, with its most impressive TV portfolio to date.
Debuting in 2021 is the revolutionary Neo QLED range, a completely new innovation from Samsung that delivers the ultimate in picture quality for big screen TVs. Samsung will also launch an expanded QLED 4K line-up and lifestyle TV portfolio with a brand new The Frame.
Samsung, the global leader in TV for 15 consecutive years, will continue to build on its success in 2021 with its latest range of televisions. From its flagship Neo QLED 8K TV through to its entry level Crystal UHD and lifestyle line-up, the range underscores Samsung's commitment to delivering the best home entertainment experience at a range of prices and designs to suit every Australian home.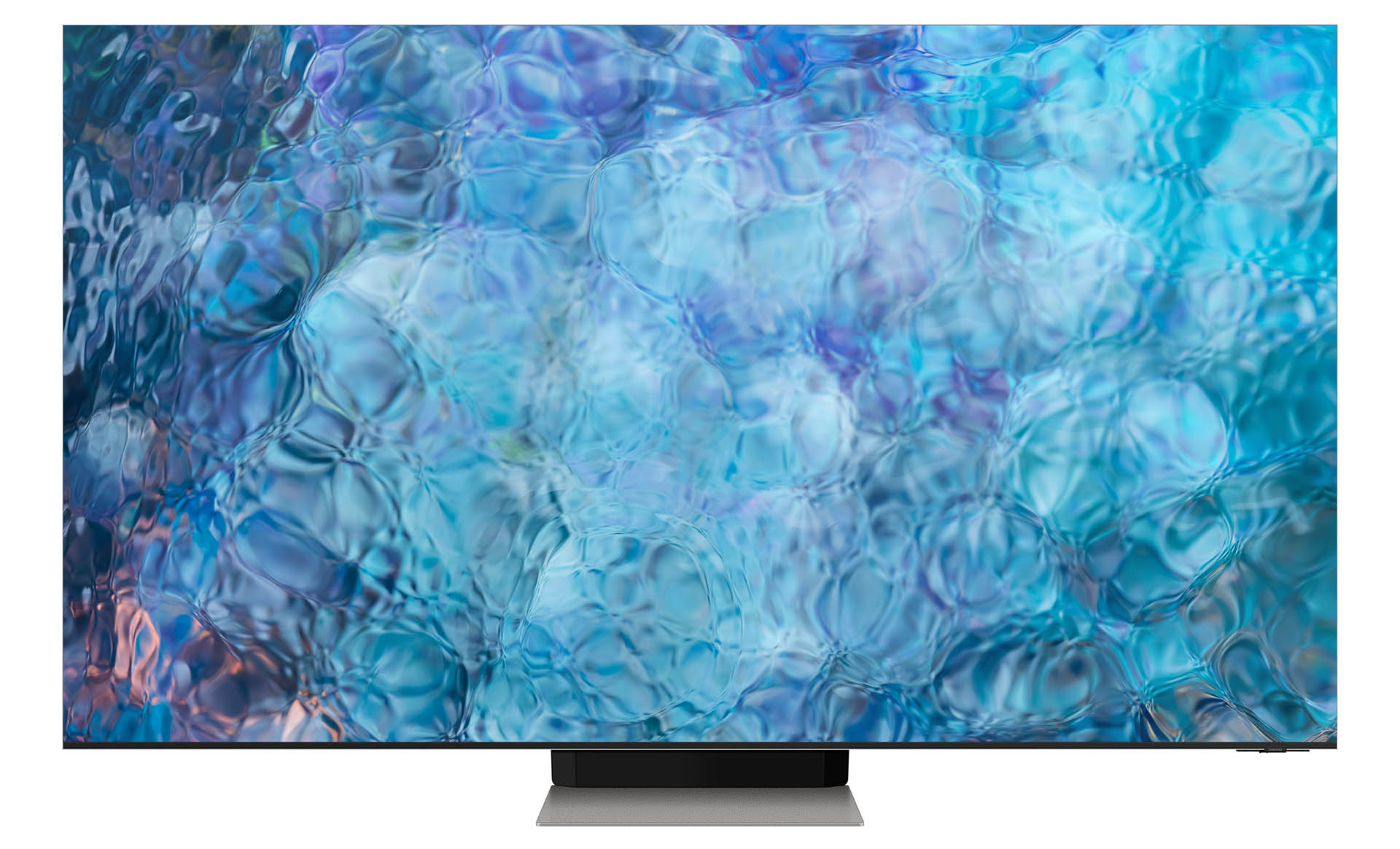 Neo QLED delivers a quantum leap in TV display with the flagship 8K (QN900A) and 4K (QN90A) models – pushing the large screen experience to the next dimension through a complete new light source to deliver deep blacks, vibrant colour and incredible sound wrapped in a stunning design.
"What we watch and how we watch it has changed, and as we enter our 15th year as market leader¹, it is our role to continue to provide industry pioneering innovations that is designed for the way we live," said Hass Mahdi, Head of Audio Visual, Samsung Australia.
"Neo QLED technology is a game-changer for big screen TVs in Australia, we've reengineered how the picture comes to life. We know Australians are buying bigger TVs and that picture quality is the number one consideration for many customers when upgrading, Neo QLED will offer incredible contrast, colour and brightness to deliver an unparalleled viewing experience" continued Mr Mahdi.
This new technology is taking QLED to the next level enabled by a new light source, Quantum Mini LED, which is precisely controlled by Quantum Matrix Technology and Neo Quantum Processor, a powerful picture processor optimised for Neo QLED.
The exclusive Quantum Mini LED is 1/40 of the thickness of a standard Samsung LED, which is achieved by replacing the traditional Samsung LED module lens with a Micro Layer that allows for more precise light control in a smaller package. The Quantum Matrix Technology then enables ultra-fine and precise control of the densely packed LEDs.
Neo QLED TVs are packed with more light sources than other Samsung LED TVs providing ultimate control in producing a picture quality to elevate the big screen experience.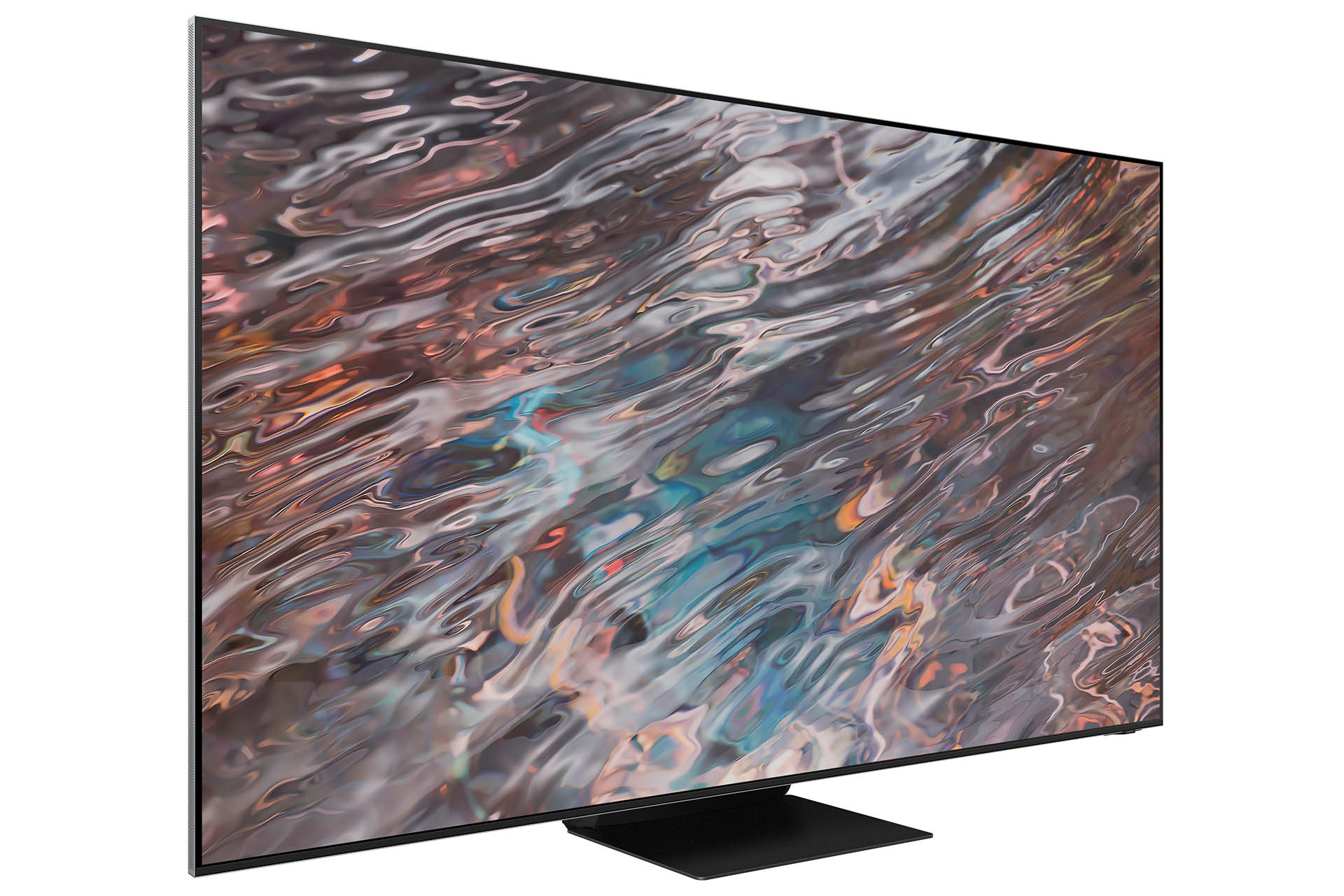 Samsung's Neo QLED 8K TV (QN900) will also feature Samsung's Infinity Design – a nearly bezel-less screen providing an immersive viewing experience in a sleek design and form factor.
The Neo QLED 8K's attachable Slim One Connect box offers a fresh new design to assist with cable management, it can now be attached to the TVs or sit separately on a cabinet, allowing for an easier install and cleaner aesthetic.
The Neo QLED 8K TV also packs in several premium, room-filling audio features, including Object Tracking Sound (OTS) Pro which offers dynamic sound corresponding to the movement of objects on screen. SpaceFit Sound is designed to analyse the installed TV's physical environment and output immersive sound tailored specifically to your space at home.
Samsung continues to reimagine the role of TV in the home and deliver innovative new ways consumers can experience content, art and stunning design in 2021.
Samsung's extensive lifestyle TV range will see a brand new The Frame, alongside new design forms and software updates across the range. The Frame will feature a significantly slimmer profile, new bezel options and The Art Store continues to add new works, now offering 1,400 pieces from world-renowned galleries, allowing you to transform your home into your own personal gallery.
Samsung's award-winning lifestyle product portfolio will continue to range The Premiere, the ultra short throw triple laser 4K smart projector which transcends the at home cinema experience, The Sero, The Serif and The Terrace TV which is built for outdoor entertainment, delivering 4K QLED picture and Smart TV features.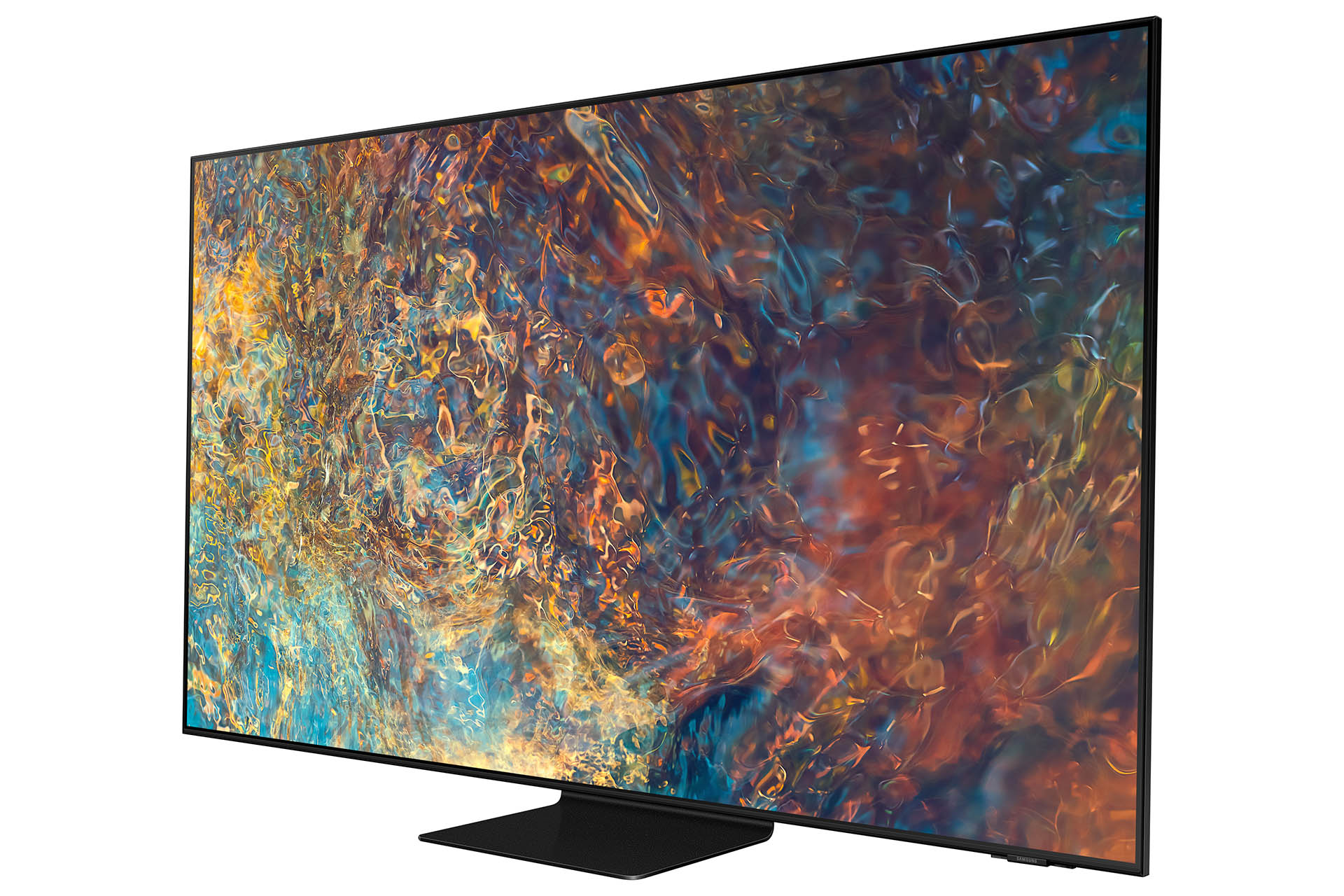 "As the lifestyles, viewing habits, and home entertainment demands of Australians evolve, so to do the features and technology across our Samsung TV lineup. With near-endless options for customisation, Samsung's lifestyle TV portfolio continues to redefine the category, how a TV can be used and incorporated beautifully into a home," explains Hass Mahdi.
Samsung's eco packaging solution will be brought to all TV products to responsibly manage waste created from product purchases by allowing customers to repurpose TV boxes into small-scale pieces of furniture.
The award-winning sustainable packaging design extends to the solar cell-powered remote control, which is predicted to assist in preventing the wastage of around 99 million AAA batteries globally over the course of seven years of TV usage.
"We will also see the introduction of a sustainable TV remote, partially made out of recycled plastic that will charge via solar or indoor lighting to assist with reduced disposable battery waste" explains Hass Mahdi.
Samsung's 2021 TV range will be available through various retail outlets in Australia from Friday 5th March 2021.
Be a supporter of STG
Everyone that works on STG is a volunteer. If you like the site and its contents please think about donating. Even a small amount helps keep the servers running.