The slim and fashionable Galaxy Fit and Galaxy Fit e enable easy and intuitive tracking to help you reach your fitness goals. Galaxy Fit and Galaxy Fit e automatically start tracking your activity when you walk, run, bike, row, hop on the elliptical trainer or start a general dynamic workout. You can also manually select from more than 90 different activities in the Samsung Health app on your smartphone, and Galaxy Fit / Galaxy Fit e will automatically start to track your chosen workout. Plus, with enhanced sleep analysis and smart stress management, you can monitor your wellbeing at any time of the day.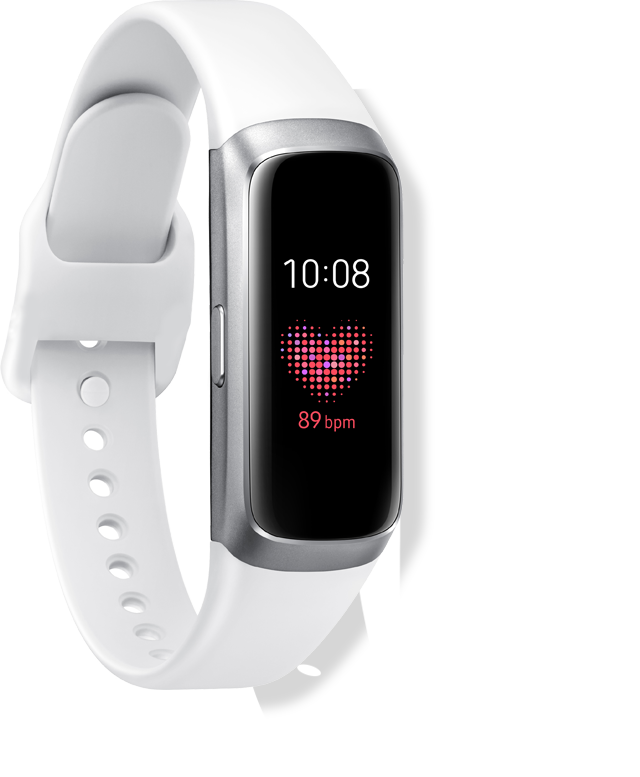 Galaxy Fit and Galaxy Fit e are easy to interact with on the go, thanks to a simple and intuitive UX and a user-friendly smart experience. Receive alerts and messages or check the widget which includes information synced straight from your smartphone—like alarm, calendar or weather—without ever needing to touch your phone. When you travel to a new time zone, your Galaxy Fit will also automatically display a dual-clock watch face to make it easier to manage your schedule. Both devices are water resistant of 5ATM, so they can easily go with you from the shower to the pool to the rest of your day.
Galaxy Fit and Galaxy Fit e will release on March 7th, 2019.
[rns_reactions]