Take charge of your health, wellbeing and fitness with Fitbit's Charge 6.
The small and super light smartwatch utilizes the Fitbit app on Android or iOS to keep track of your daily activities and vitals.
Fitbit (now owned by Google) are absolutely the masters of health wearables, they're the pioneers and have been doing them for years.
All of this knowledge and experience would mean that you're going to get a fully accurate experience, right? Well, yes… and not always.
Firstly the watch itself.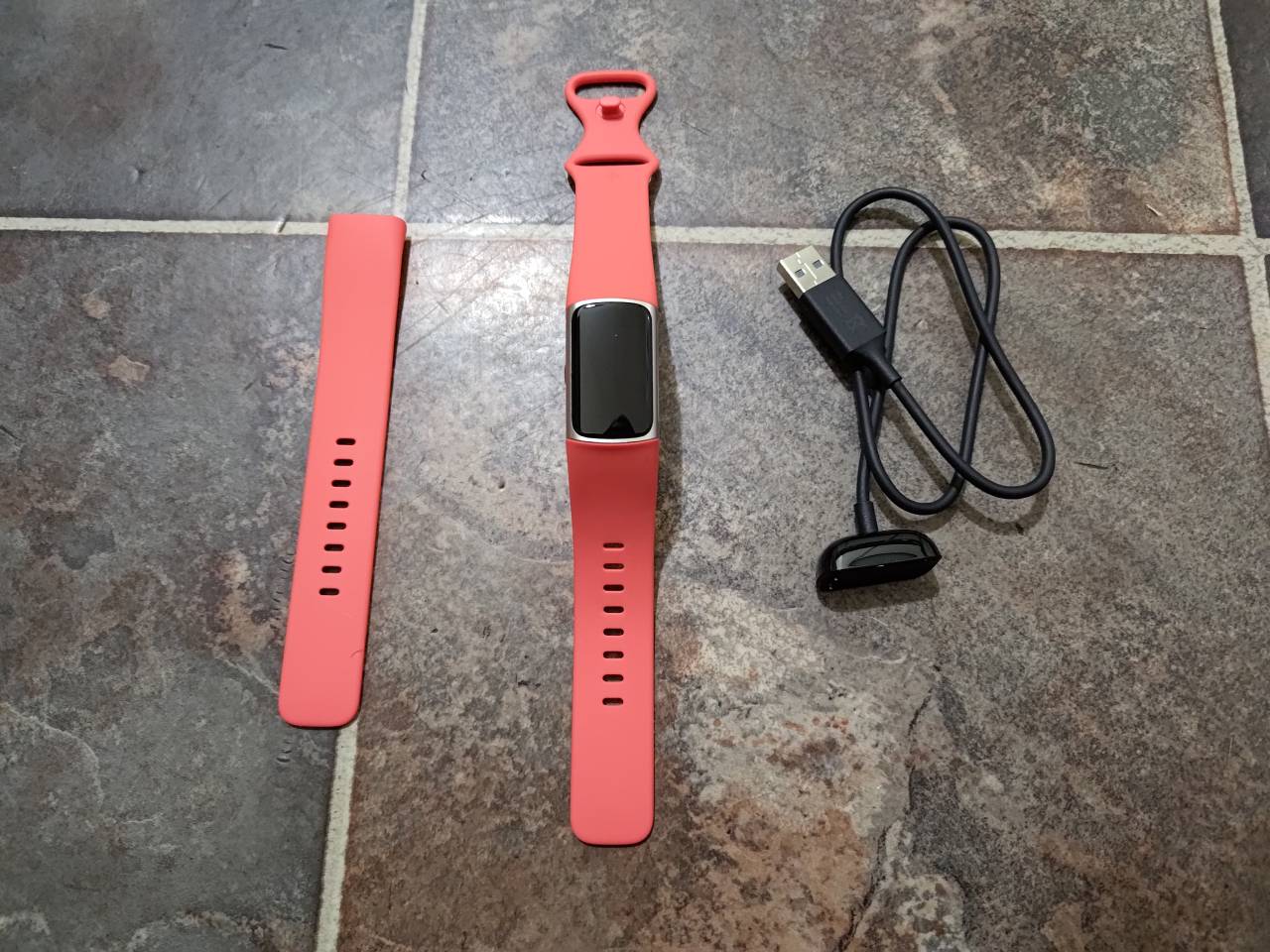 It's slim with a touch 0.86 x 0.58 inch face that nicely curves in to the very bright silicone strap.
To the left is one tactile button. If you're not using 'Always on' for the screen, this button is essentially a wake up the screen. I hardly used it, as the screen will turn on when you raise your wrist.
As mentioned, you absolutely need the Fitbit app to not only connect the Fitbit Charge 6, but also to sync your data.
The Fitbit Charge 6 will keep an accurate track of your steps per day and you can set goals to try and beat. I don't remember setting a goal in past Fitbit watches I have used and reviewed, but apparently I did – and I've never met them. So far.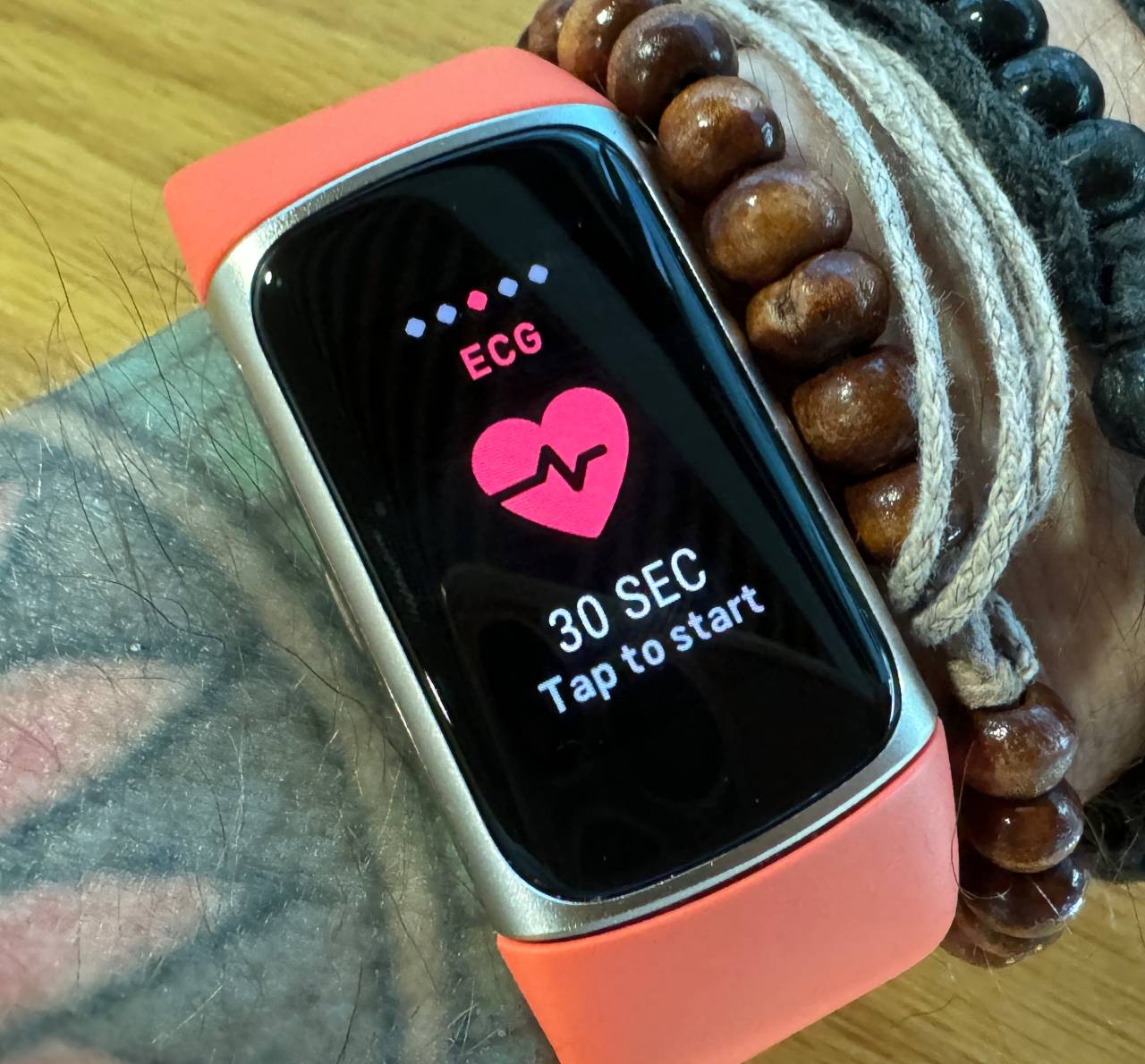 There's also a calorie burner, fitness coach, ECG, heart and stress monitor, skin temperature and way, way more.
You can set up alerts for irregular heart rhythm too.
If you're new to the world of Fitbit, there will be some profile set up for you where you will need to enter in details about yourself, age, weight and height. This is ultimately so the tracker can ascertain vitals and fitness for your age and body type.
But according to my heart stats with the Fitbit Charge 6 my heart stops beating around midday each day. I'd always suspected it did.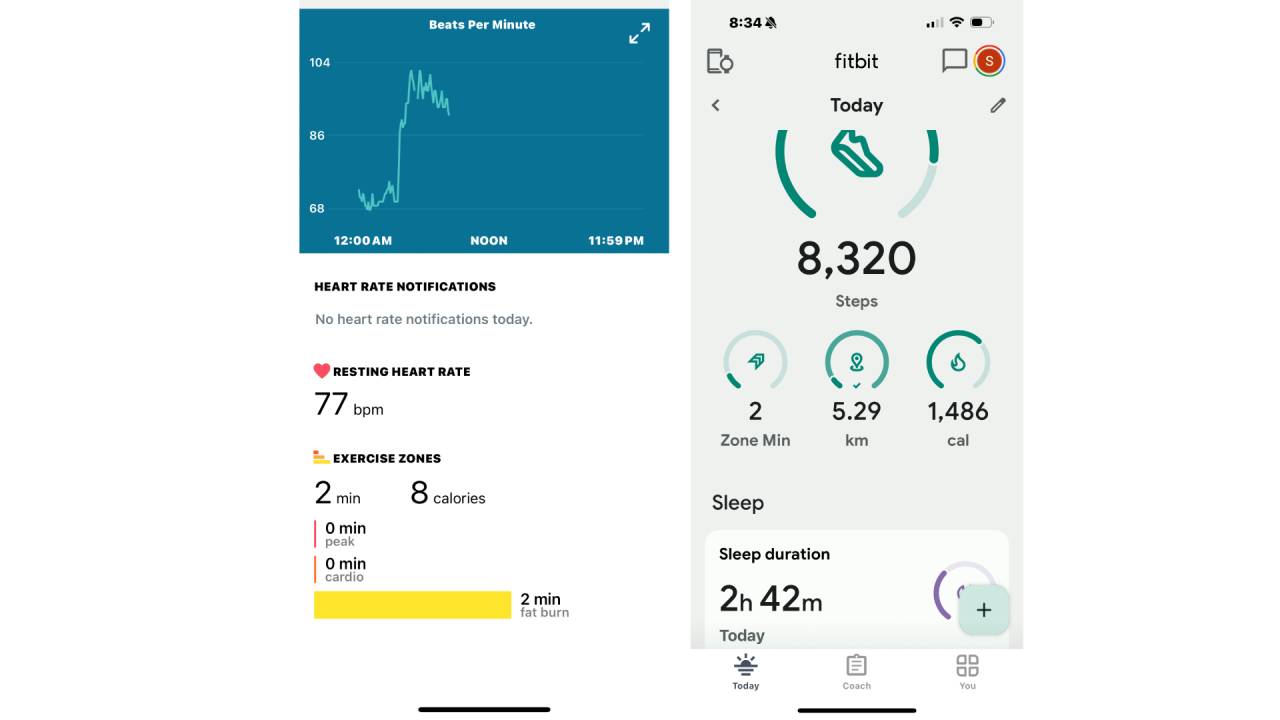 The sleep tracker is mostly on point, although it did miss a few nights where it recorded zero sleep. And evidently I do not sleep enough (that's actually true)
Notifications, are hit and miss. Better on Android (I mean it is Google to Google right?), on iOS you will generally only get SMS alerts, Android almost everything.
Being that the screen is teeny, it's near to impossible to see any details of said notifications though. But you'll get them.
An entire week (or more) will see the Fitbit Charge 6 being your health wrist buddy before needing a charge up. Charging time from near-to flat is a little painful. Around 3 hours.
If you forget to juice it up overnight you may want to replan that exercise you were just about to leave the house for.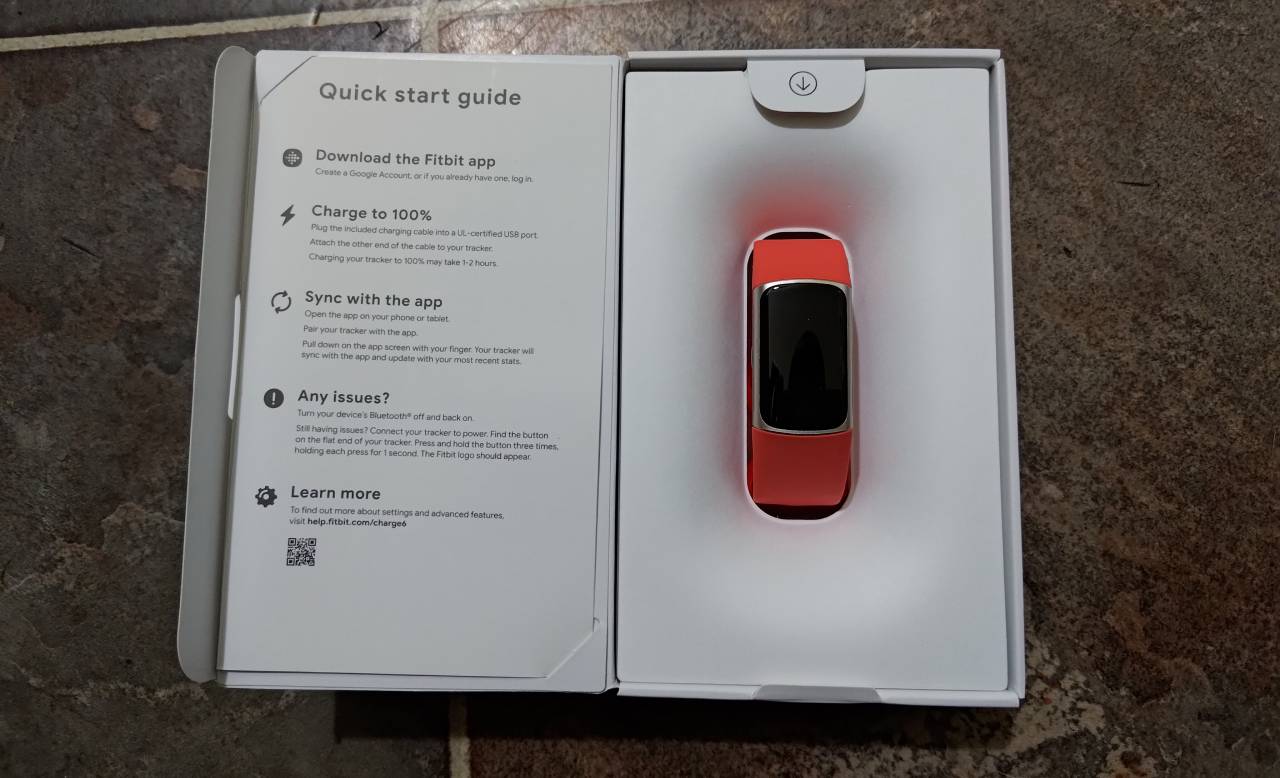 I'm not using the 'Always on' screen, and so far a week and a half in and it's still going strong with around 50% battery.
The Fitbit Charge 6 was a mixed bag of accuracy and not.
The app is excellent however. It takes you through your vitals and activities in to a granular micro level. There are some functions that you will need a Fitbit Premium sub for though.
From the watch face you can swipe left and right to get a quick snapshot and basic info.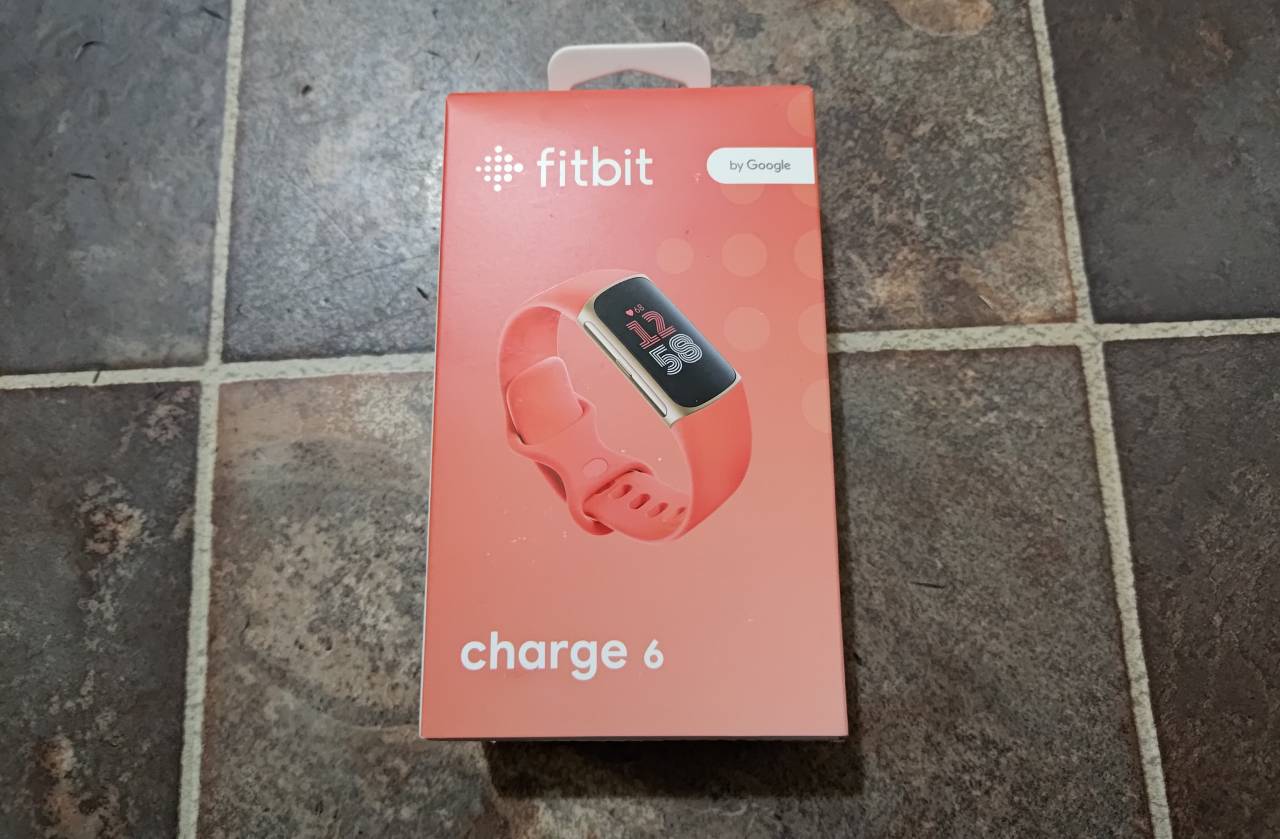 If the Fitbit Charge 6 detects you're on a walk, it will prompt you to record it. I did this a few times… it doesn't stop recording when the walk is done though.
In all, the Fitbit Charge 6 is not bulky, a soft and light wear, always good to go and for the most part, keeps everything in check.
If you're a fitness guru, or simply just want a smartwatch that's not huge on your wrist and keeps things in check at a budget-friendly price point, the Fitbit Charge 6 will see you right. Mostly.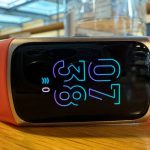 Fitbit Charge 6 Review