Go louder with superior sound with Steelseries latest elite gaming audio headset, the Steelseries Arctis Nova Pro.
Coming in two versions, wired or wireless, STG received the wired model for this review.
The Arctis Nova Pro is a full over head headphone with an amplifier and GameDAC builtin on the very lengthy cabling.
The GameDac is Steelseries second gen and removes any distortion and accurately filters your audio, whether it is on the battlefield, game chat or even media like music or entertainment streaming and boosts it up to around 78% purity.
This is true for the noise cancelling boom mic which uses A.I. to adjust for environmental sound clutter.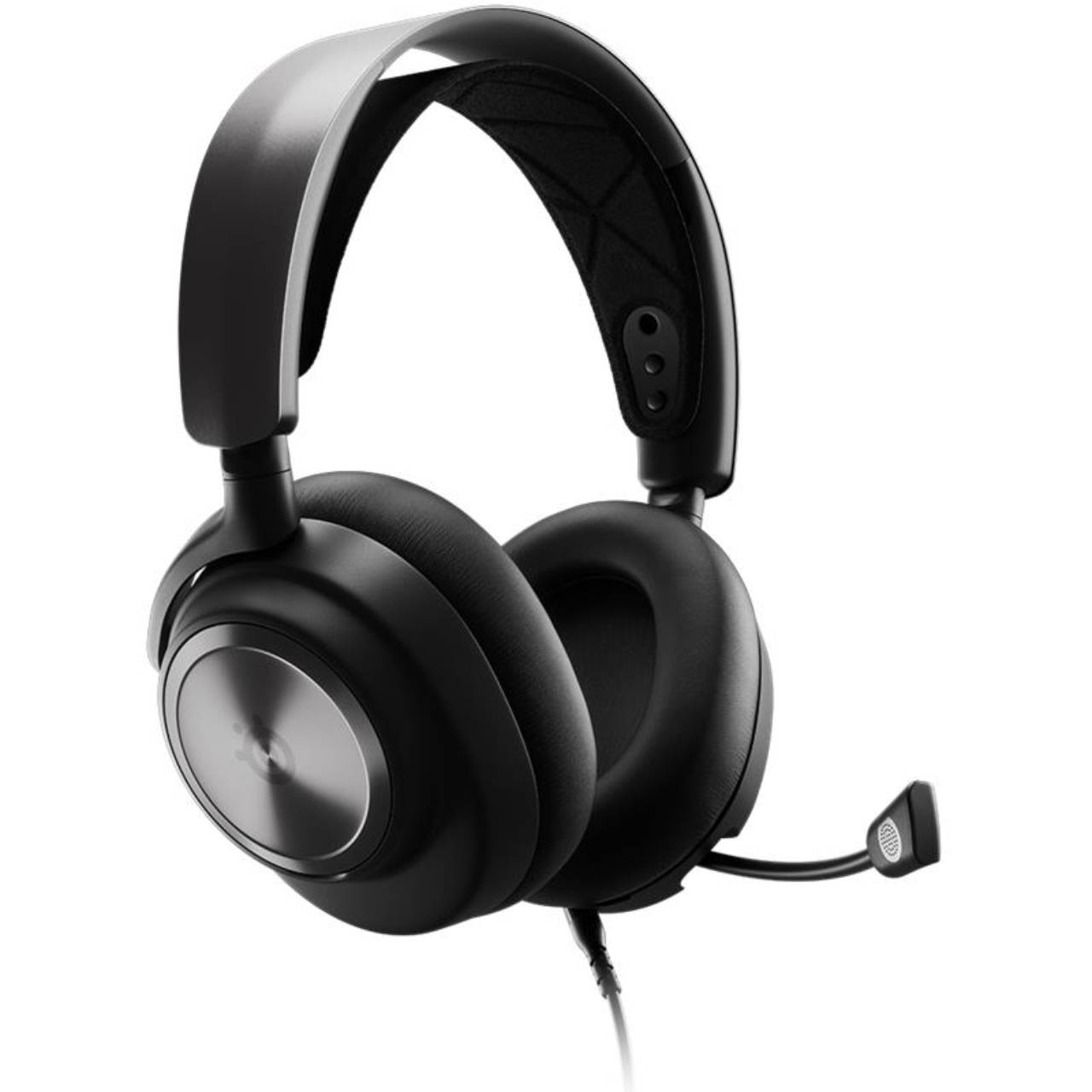 The GameDac has 10 EQ settings that you can switch between to find your suited sound to either your preference or the game you are currently in. This can be done on the fly.
To test, I used the Arctis Nova Pro while playing Call of Duty Vanguard. Pausing the game and plugging in another late model wired gaming headset and continued playing.
Yup Steelseries are on point. The audio difference was very noticeable. Not only did it all tone down, the level of clarity dropped and it was the likes of going back to mono.
Plugging the Arctis Nova Pro back in again and continuing with my COD exploits was candy for my ears. To the likes of playing a game at the cinema (without a mega huge screen of course).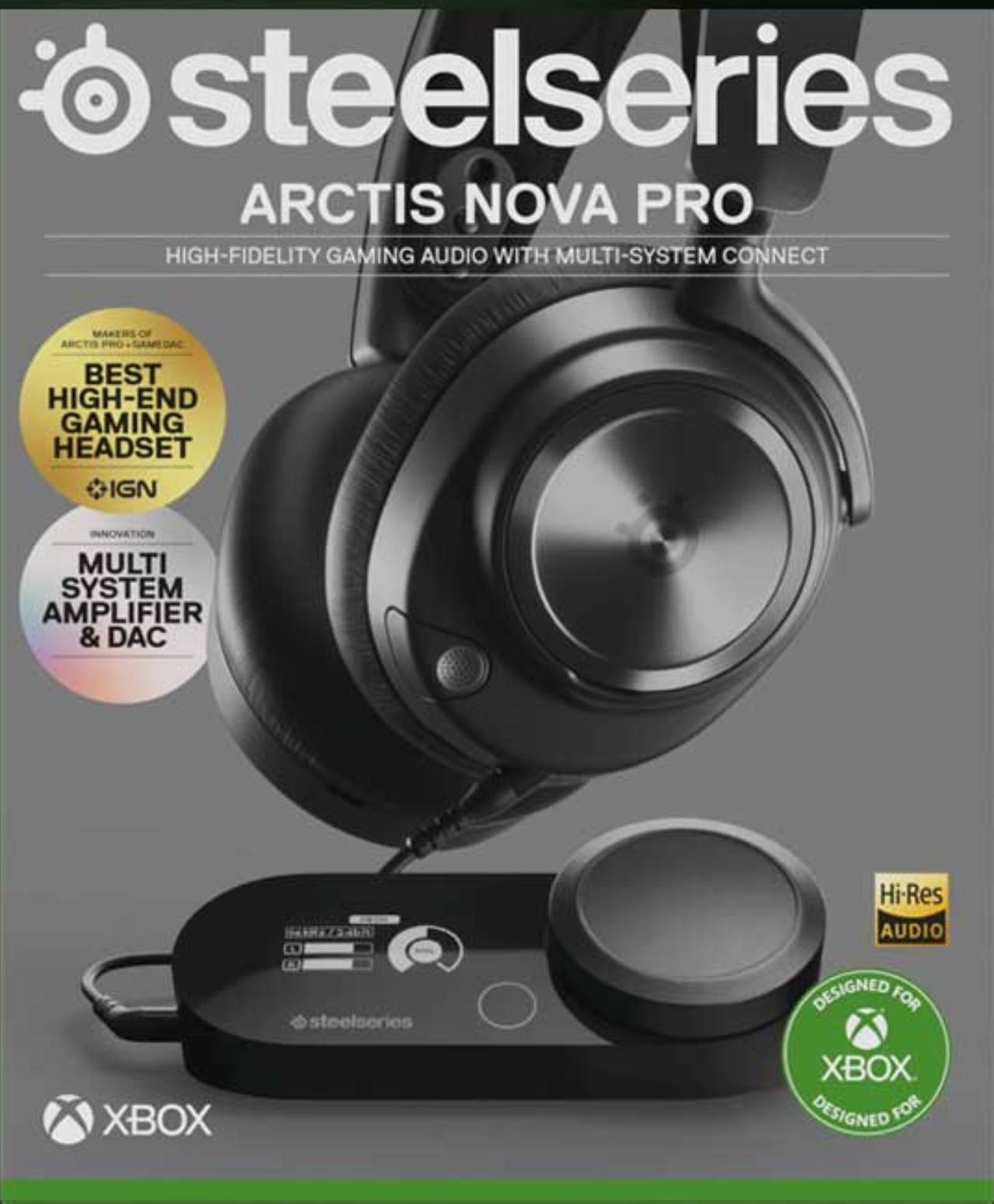 Trying a few other games, Borderlands 3, God of War on PC was magic.
Writing about the audio prowess of the Arctis Nova Pro doesn't even get close to the experience of it.
Audio resolution is bolstered to a pleasing 96KHz / 24-Bit. We all know that screen resolution is paramount when it comes to gaming – but as Steelseries have proved, so is audio.
To really maximise the experience I do recommend you use the SteelSeries Sonar Audio Software Suite.
This will give you 360 spatial sound. Similar to Sony's 3D Audio.
It's not a reverb or echo effect, it instead really does immerse your senses in to the soundscape. Need to hear if someone is creeping up behind you – you sure will with the Arctis Nova Pro.
Want to feel those explosions – prepare to be blown away.
The Arctis Nova Pro can be used on PC, PlayStation 4 or 5 and Nintendo Switch and is especially designed for Xbox. The Quarry on PlayStation 5 had never sounded so cinematic before and my go-to fav Grimm Dawn on Xbox Series X got a lot more addictive.
As always your audio source will mostly reflect the output – however, the Arctis Nova Pro will maximise and elevate the sound on whichever device you use it on.
Excellent on PC and PlayStation and while the headset did ramp up the sound on the Switch, this fared less overall. To reap the full benefits of the Arctis Nova Pro use the USB connection.
There is currently no other gaming headset that can be compared to the Arctis Nova Pro.
It's the equivalent of an expensive multi-speaker, multi-channel set up on your ears. as the 40mm drivers inside each ear cup boom out the soundscape as you play.
Unleash gaming audio as it's meant to be, hear your game as it was meant to be heard and submerse yourself on to the battlefield.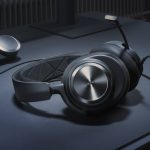 Steelseries Arctis Nova Pro Gaming Headset Review