Get in to game anywhere, everywhere and on pretty much every device with JBL's Quantum TWS (True Wireless) Earbuds.
Designed to be both bluetooth earbuds for music or media streaming and an extremely portable gaming headset the Quantum TWS have 6 built-in mics for handsfree mobile calls, or in-game chat to the likes of Discord.
Sound is well impressive.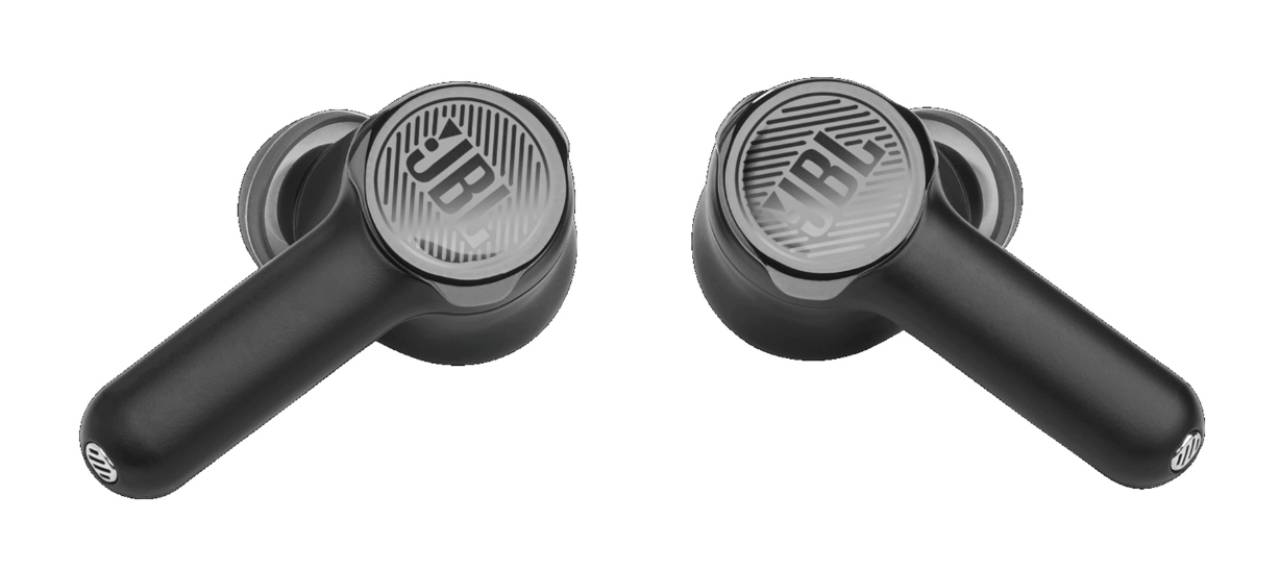 While the output will always depend on your audio source and device the earbuds feature Active Noise Cancellation (ANC). Perfect if you're wanting to totally immerse yourself in to either your music or game battlefield marathon.
As well as this JBL have added their signature Quantum Surround. This is exactly what it sounds like, a near-to 3D audio-sphere for your ears. I found that the effect was generally only noticeable when streaming a series from Netflix or Disney+, or on high end mobile games such as Call of Duty Mobile.
The Quantum TWS comes with a USB-C dongle in the pocketable charging case.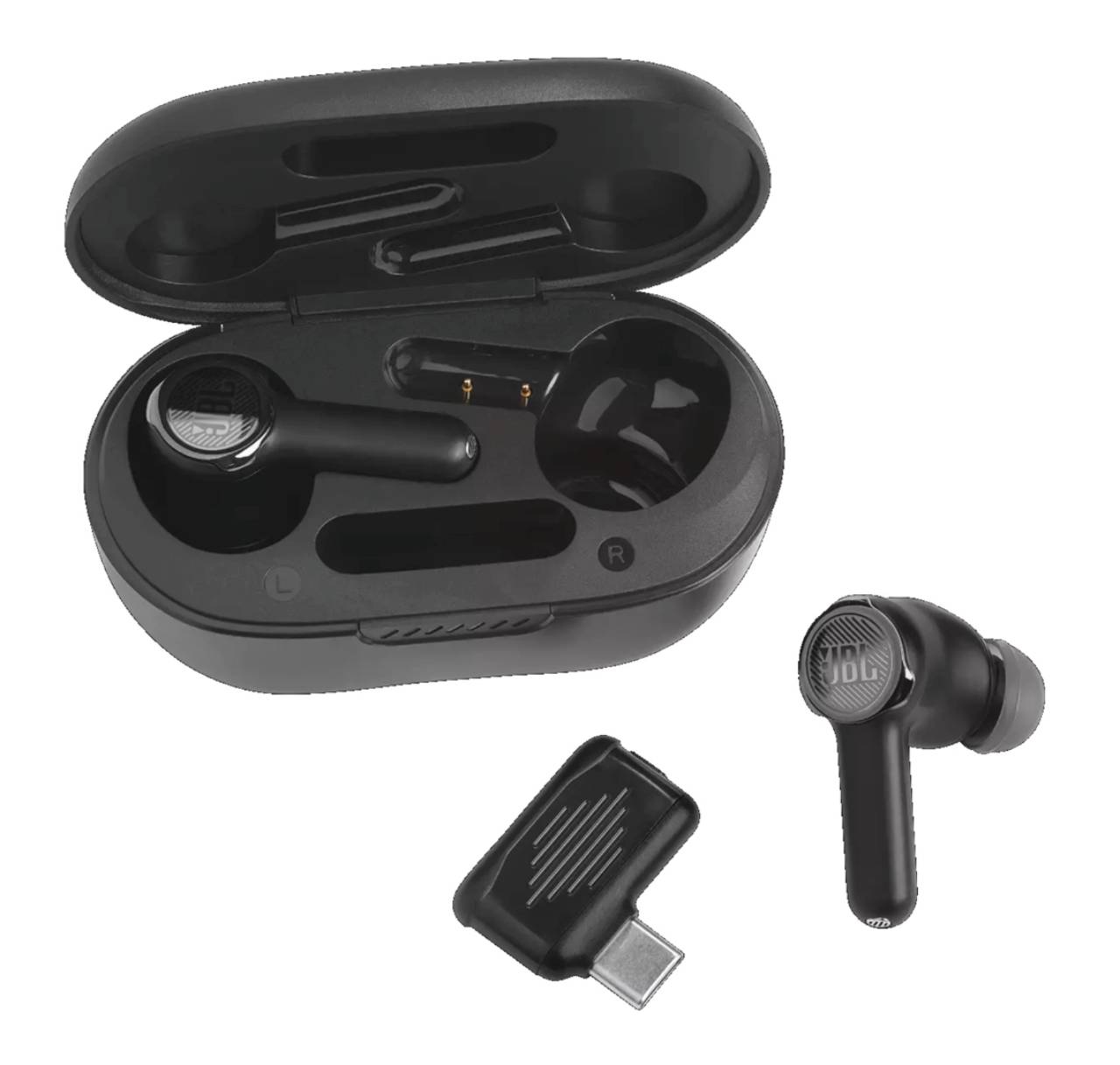 As the earbuds have dual syncing (meaning that they can be paired to more than just one device) you can pair them up to a 2.4GHz connection to the USB dongle and then use on any device that supports this.
For me there didn't seem to a lot of difference in the stability. Bluetooth was solid and pairing to a PC via the dongle, same experience.
With the PC though, trying it as Bluetooth first, it wasn't until I paired to the 2.4GHz that I began to experience better, truer audio.
On mobile and tablet the sound experience was top shelf.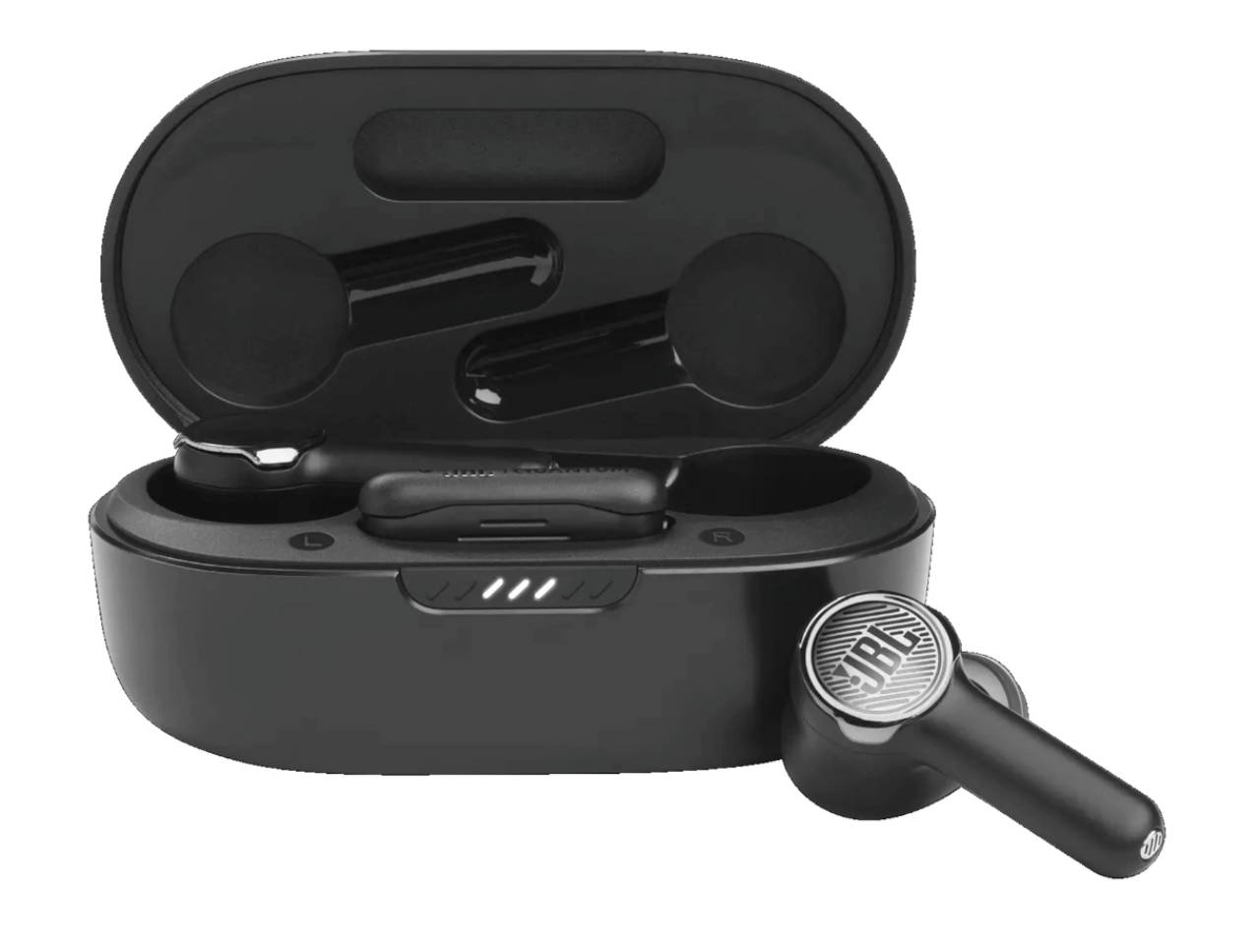 Battery life is good.
For a lengthy play turn ANC off, which will boost your use time from full to flat up to 8 hours.
If, like me, you like to zone in and tune out, using ANC cuts this back to around 5 hours.
On first run with ANC I got around 4 and a half hours. Second time was just slightly over 5 hours all up. Without ANC I managed to squeeze an impressive 10 hours from full to flat.
The case can hold 16 hours of charge.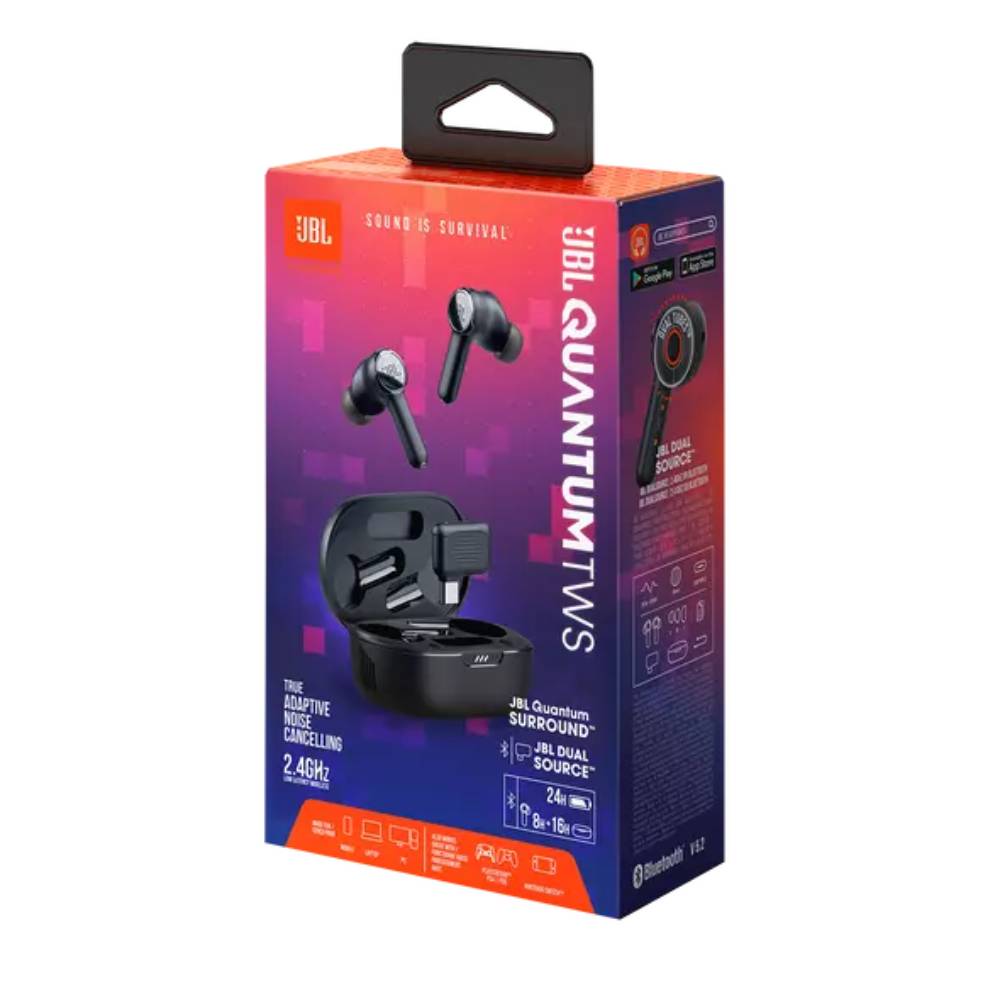 The JBL Quantum TWS are water resistant, but not waterproof. Game in the rain, but don't play submerged.
What sets the JBL Quantum TWS apart from other bluetooth earbuds for me is the high quality audio. There are some settings that you can tweak via the JBL app, but just from out of the box they pack a punch.
At around a couple of hundred dollars, the JBL Quantum TWS are most definitely a worthy purchase, especially if you consider gaming audio to be just as important as the gameplay itself.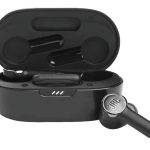 JBL QUANTUM TWS EARBUDS REVIEW