All PC Gamers know that Alienware are serious when it comes to PC gaming.
This is what they do and they do it with unrivaled expertise.
From their laptops to desktops and monitors, Alienware, owned by Dell, also produce PC gaming peripherals.
Dell has sent STG one of their newly released Pro Gaming Keyboards to have a play with.
The single corded USB plug is simply plug and play.
The RGB illumination will instantly kick into effect. The lighting is not just the keys, Alienware have added stealth lighting to the Pro Gaming Keyboards casing aswell, making the keyboard's base light up giving it an almost hovering experience.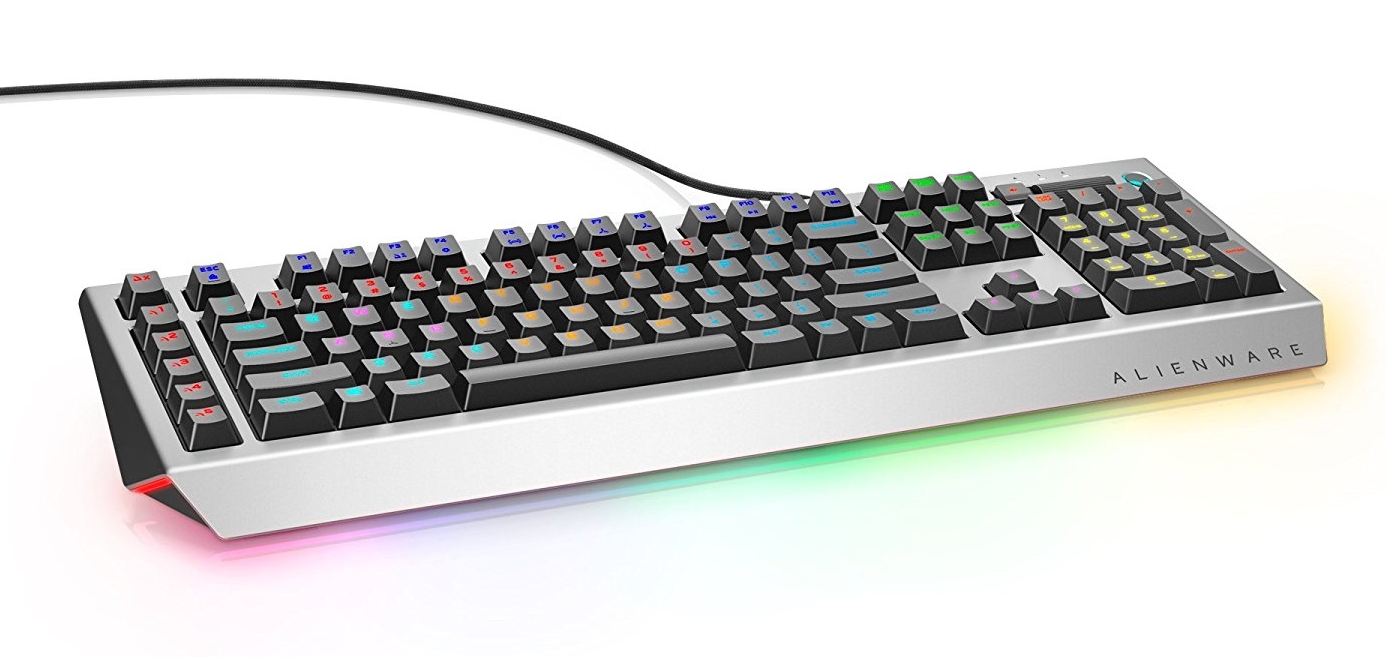 Customizable via the downloadable Alienware Command Center software, the RGB lighting can be tailored to suit your personal preferences or to the game you are playing. It can also be instantly turned off aswell via the Alienware button to the top right of the unit.
Setting up hotkeys and short cuts is simplistic aswell – again you will need the Command Center software to do this via it's GUI.
To the left of the Pro Gaming Keyboard there's a series of separate illuminated keys; 1 – 5. These are your specialist keys and can be used for whatever your gaming heart desires. In all there's up to 15 on-the-fly programmable macro keys and all are built with Anti-ghosting and N-key rollovers.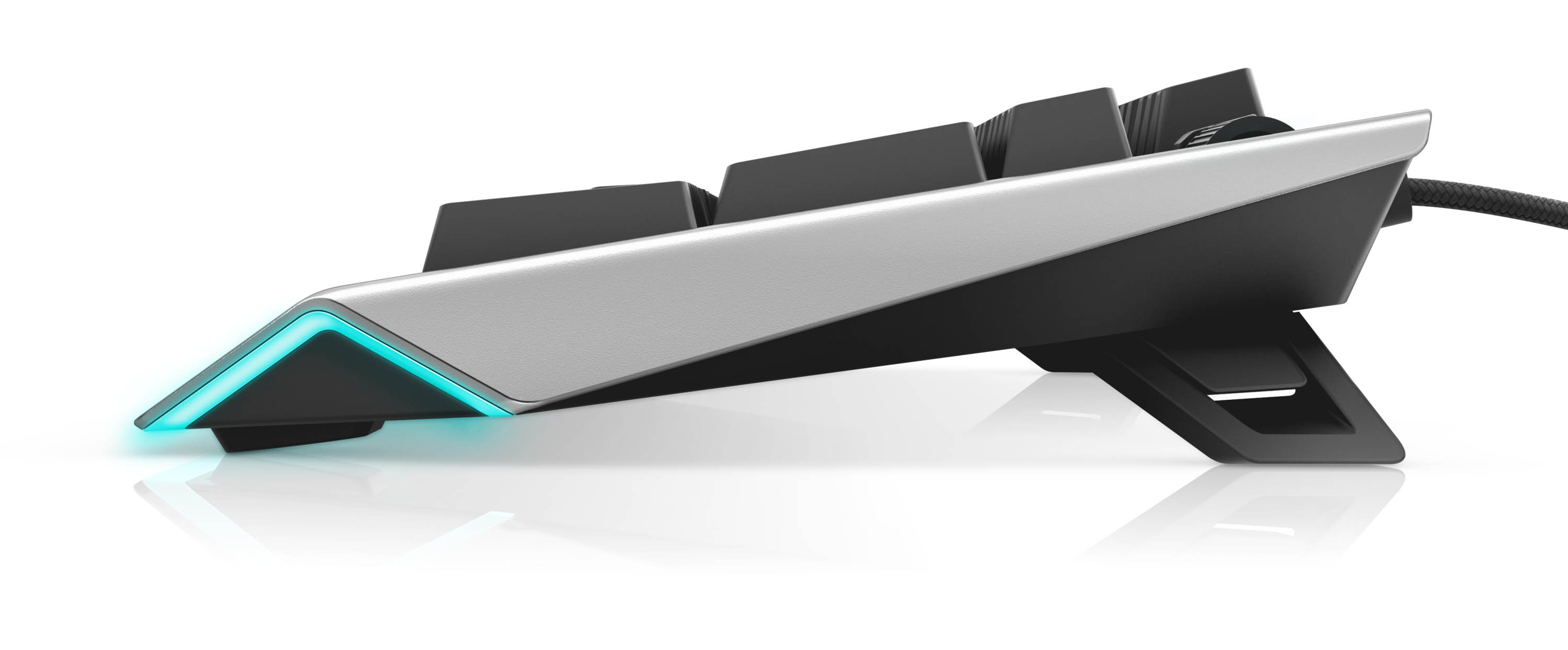 Whether gaming or using as a 'normal' PC keyboard, the mechanical tactile keys are fully responsive and the biggest feature that I noticed is the soft to touch keys. The Pro Gaming keyboard can be like typing on marshmallow for your fingers.
The side keys are a little close together though – this meant when typing I really had to watch the text on screen as the CAPS button was real easy to bump and turn on. All keys have a low impact, so this meant the slightest nudge would set everything in to CAPs.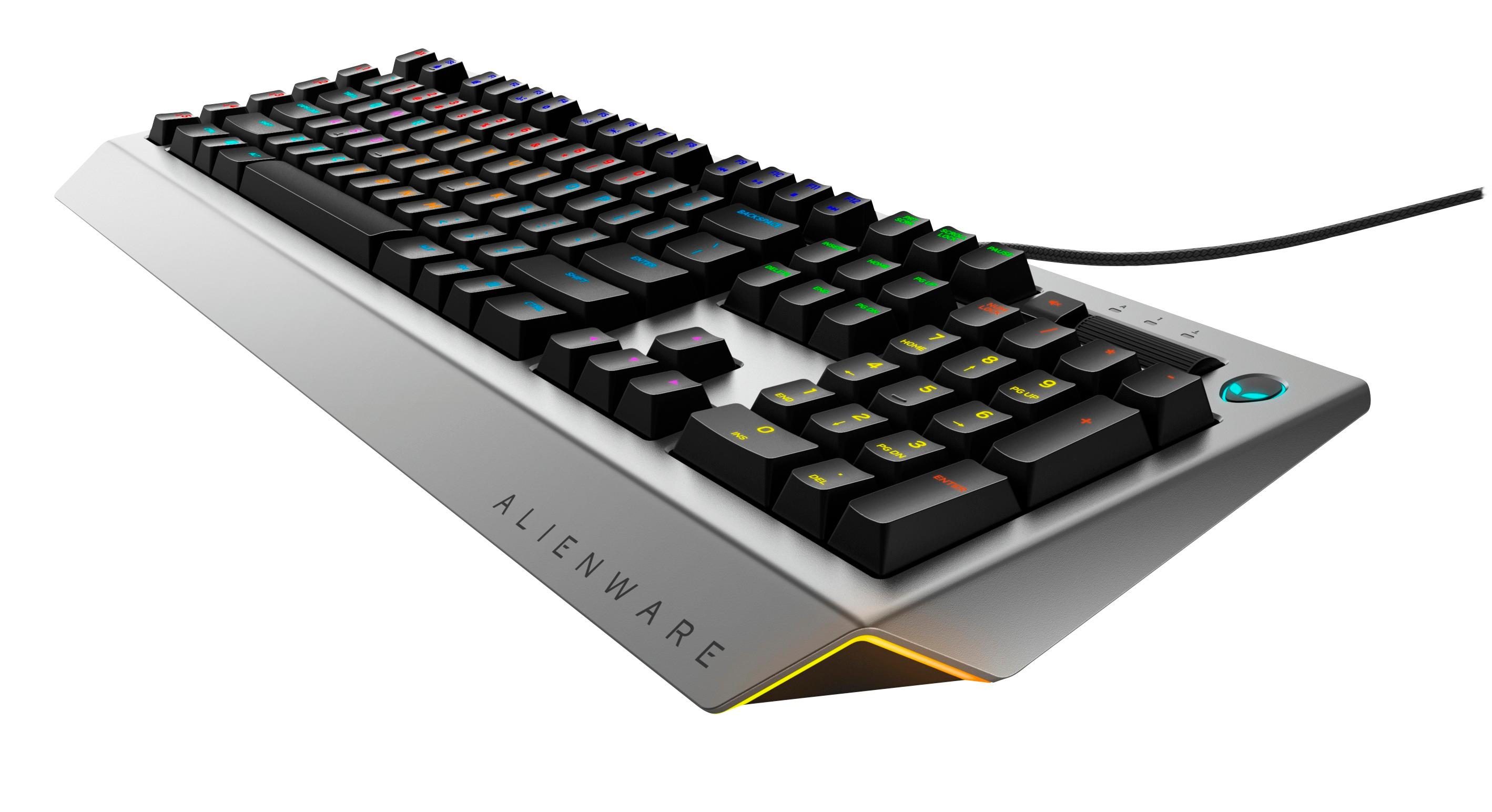 Most PC gamers will have a headset – or a booming sound system hooked up to their laptop or RIG. Alienware know this and also added volume controls to the Pro Gaming keyboard which will work with any media that you maybe playing.
Weighted at 1,460g – the Alienware Pro Gaming keyboard is not likely to slide about your desk in the moments of heated fierce battle and the hard plastic casing is likely survive alot of punishment.
The Alienware Pro Gaming keyboard is yet another weapon in your gaming arsenal to wield, and has been built and designed for the more experienced gamers aswell as those that are just starting out or dabble in PC gaming bouts every now and then.
Embrace an Alien takeover as they equip you with the power to game like a Pro.
Alienware Pro Gaming Keyboard (AW768) Review