Skullcandy snip the cables and go wireless with their latest and greatest, not too mention funky PLYR gaming headset.
The full sized headphones come with a killer sound EQ and spatial enhancements built-in.
Sure, it will depend on the audio source as to what output you receive, but if you have games that effectively use '3D spatial', like on PlayStation 5, you'll feel that HQ virtual audio-scape booming of explosions, whizzing of bullets and hear that sneaky enemy trying to flank you.
In the box you'll get a USB charge cable and an old school 3.5mm cable.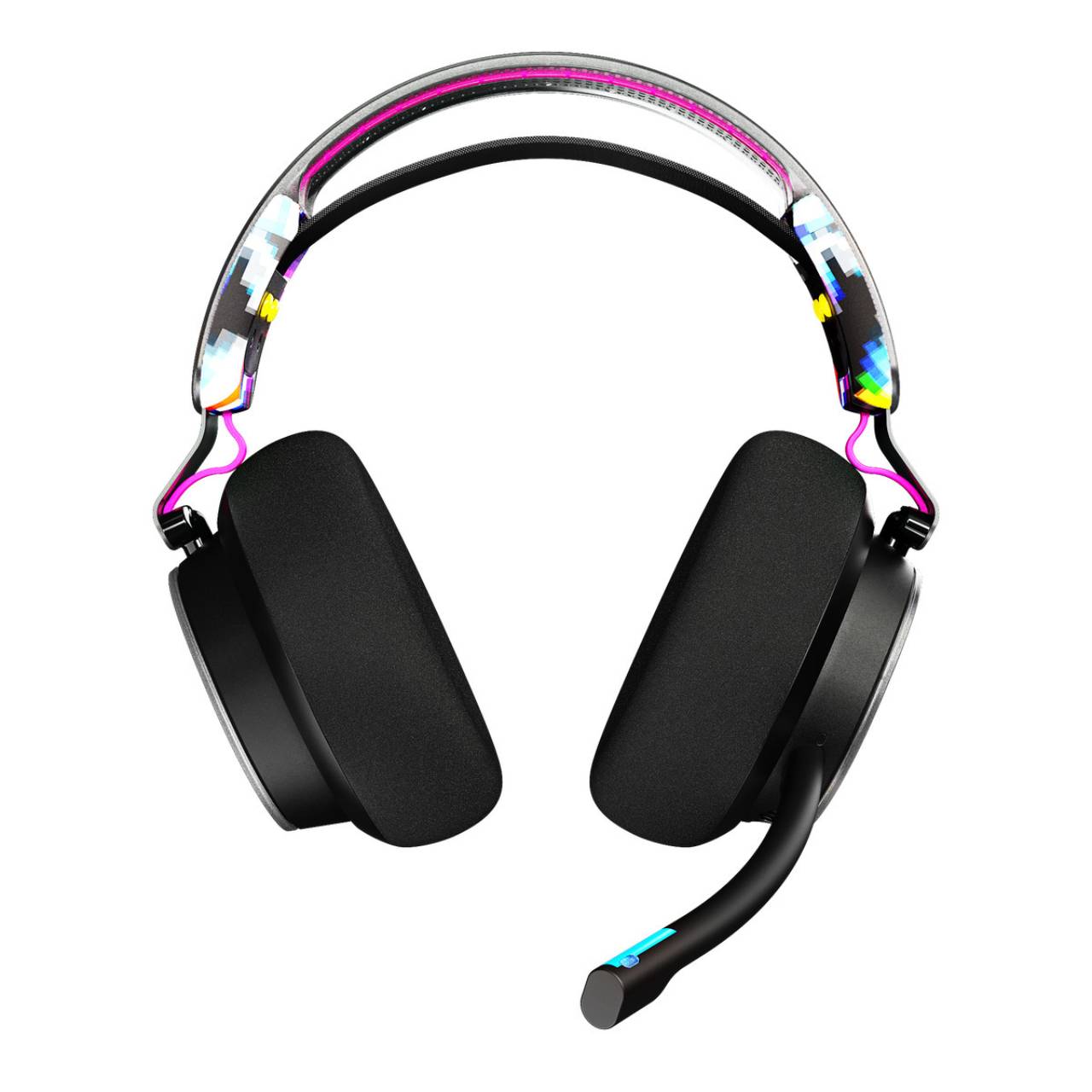 The battery will see you right for up to 24 hours non stop gaming, however the best bit here is that Skullcandy's PLYR have been built to work with any console or device.
Pair up via bluetooth to your PC, Mac, PS4 or PS5, Switch and mobile. You can also dual pair. Xbox One and Xbox Series X|S need to be wired though.
If the game's getting good and you're low on juice, plug in the USB cable, or that's where the 3.5mm comes in handy (but you won't likely get the same quality audio).
If you're not a chatty gamer, Skullcandy have made the boom mic removable from the PLYR or you can simply mute with a red LED light indicating that you've gone silent.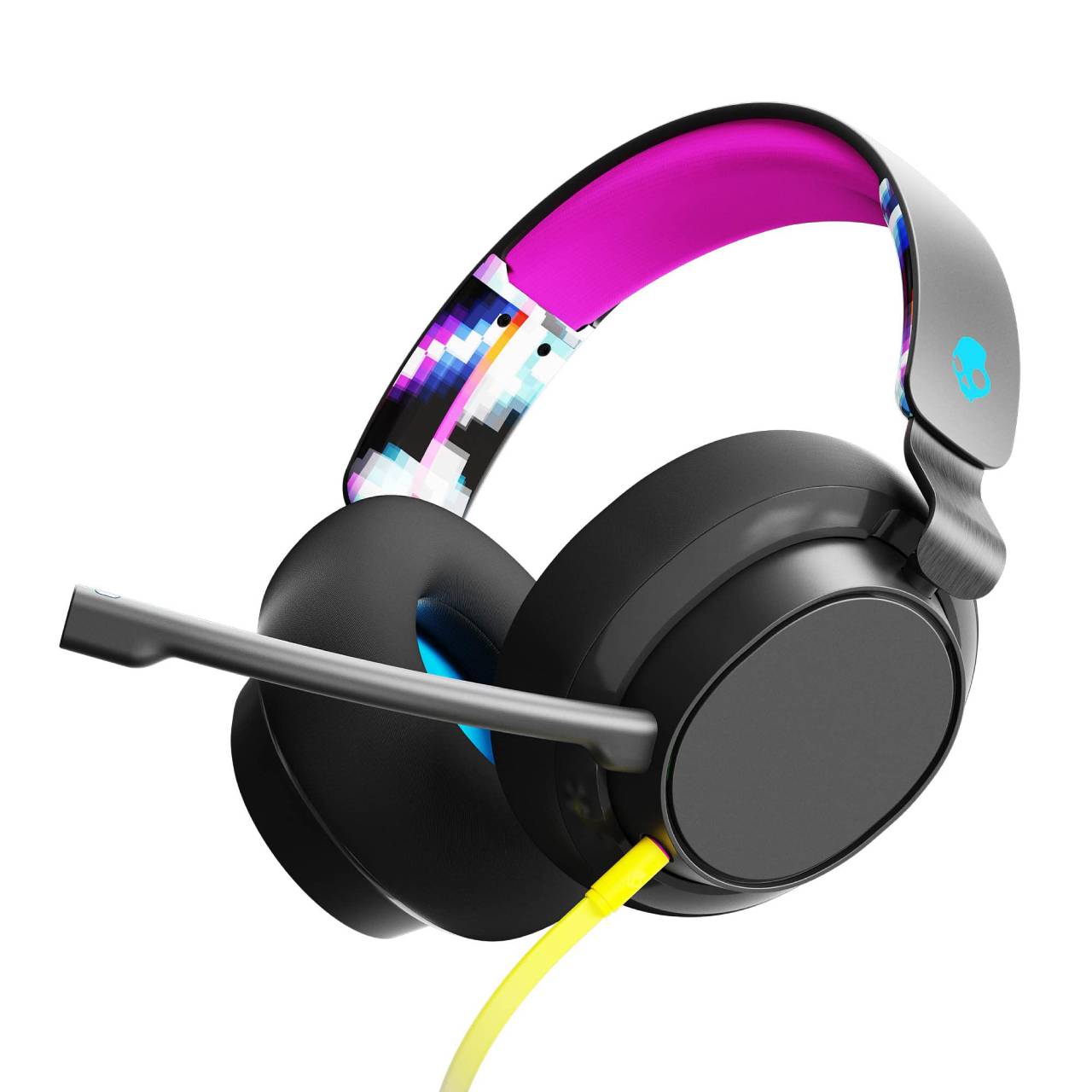 This said, the PLYR has a secondary mic on the headset itself, so if you simply want to use the PLYR to rock out with on the go on your mobile, you'll be able to use handsfree.
I tried this and it was okay. The on-board mic worked well, but when a bit windy or in a stupidly noisy environment like the CBD noise pollution did filter in.
The PLYR itself is super light, and has memory foam ear cups that prevent sweat and dust and can be a comfy wear for extended periods. There's also audio controls on the headset.
Battery life on the unit that I reviewed was on the mark. While I did not game for 24 hours straight, I did use as my primary headset for a couple of weeks.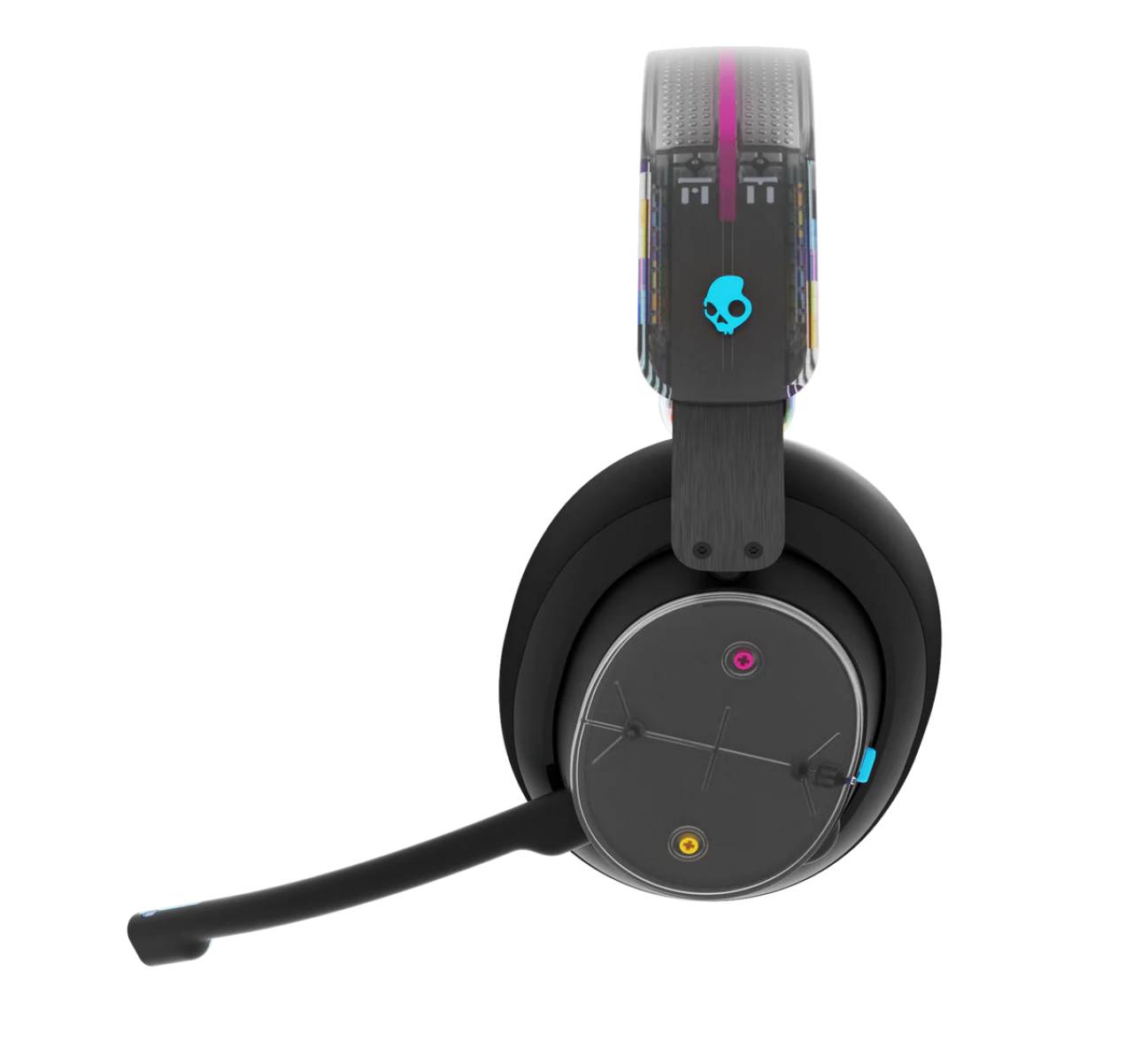 I managed to squeeze 8 days of roughly 4 hours gaming per day from a full charge. That's slightly over the factory listed length of battery life.
Artistically designed to be worn for any use, the Skullcandy PLYR is an all round headset. From gaming marathons on your preferred platform through to pumping out your playlist or podcast streams at around one third of the cost of an equivalent competitor's headset.
This is the headset that's not going to cost you a small fortune, has all the goods and has been designed for you, the PLYR.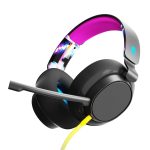 Skullcandy PLYR Wireless Headset Review