Those going to Comic Con in San Diego this year will be the first to experience the dark side of Activion's Skylanders, the Toys-to-Life video game franchise that consists of a real-world magical portal and figurines that come to life inside the game.
Being a true collector's starter pack that includes the special Ultimate Kaos Trap, which allows Portal Masters to trap and play as Kaos when the game launches in New Zealand in October, 2014.
The Ultimate Kaos Trap featured in the Skylanders Trap Team Dark Edition Starter Pack is a special, larger-sized Trap to capture Skylands Number 1 villain.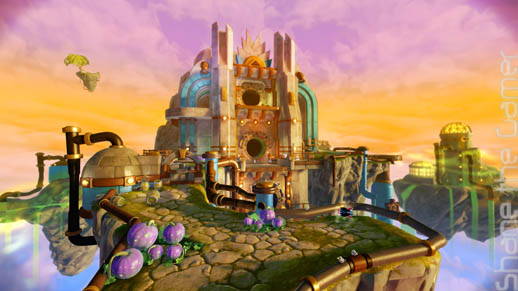 The Dark Edition will also feature two Traps; exclusive black and silver variant designs of new characters Snap Shot, Wildfire and Food Fight; a two-sided ultimate collector poster; sticker sheets and trading cards.
Releasing on the Xbox 360, Xbox One, PlayStation 3, PlayStation 4 and Nintendo's Wii and Wii U.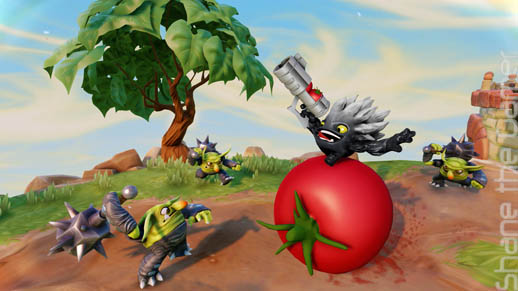 "In just 33 months, the Skylanders franchise has grown into a pop-culture phenomenon," said Josh Taub, senior vice president of product management at Activision Publishing, Inc.
Skylanders Trap Team brings a ground-breaking innovation to the Skylanders franchise by reversing the magic of its signature Toys-To-Life play pattern to let kids bring life-to-toys for the first time.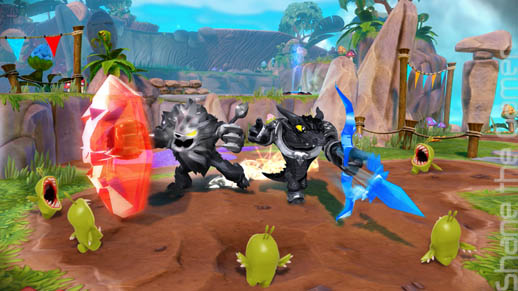 Portal Masters will seek out and defeat the most wanted villains in all of Skylands, pulling them out of the game and into living rooms by capturing them in magical Traps.
Players can then send villains back into the game where they play as them to fight for good.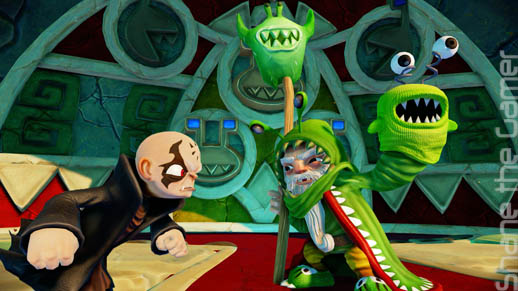 The game will include the Traptanium Portal, a new ring of magical energy that enables kids to not only bring their Skylanders to life, but also magically capture villains using the new Traps. Once they've defeated the villains, kids will be able to place a Trap into the new portal to capture them. They will also be able to hear the villains inside the Traps, an innovation that truly brings life to toys.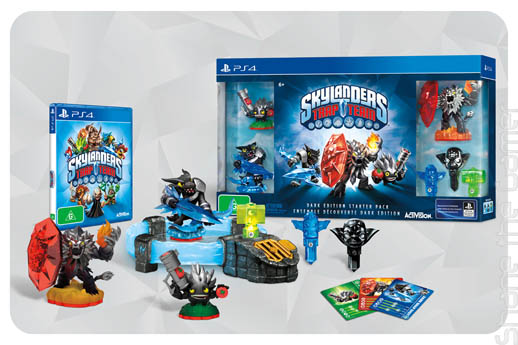 The Skylanders franchise first debuted in 2011 on PS3, Xbox 360, Wii and 3DS with Skylanders Giants being a follow up within the series in 2012. It was the top selling kids video gaming title of 2013.
Skylanders Trap Team is due for release in October 2014.