As a lover of gaming tat, Bethesda Game Studios' Starfield Constellation Edition is right up my alley. But, no stranger to ridiculously expensive and slightly iffy collector's edition versions of its games, Bethesda may have really outdone themselves this time.
After years of reviewing games, I decided I'd pick a few this year to just play for fun rather than "work". Apart from Ubisoft's Assassin's Creed collector's editions, I usually miss out to scalpers and others who are a lot more attentive when it comes to hitting "buy now" for the more exclusive limited editions. This year, I thought, if I'm going to be buying a few games, I may as well go all out. And I've snapped up a few fancy pre-orders.
The Starfield Constellation Edition is the first out of the gate.
From the mind of Todd Howard and his team, the folks that most recently gave us Skyrim and Fallout 4 amongst others, Starfield is a space RPG with epic potential. And I really mean that.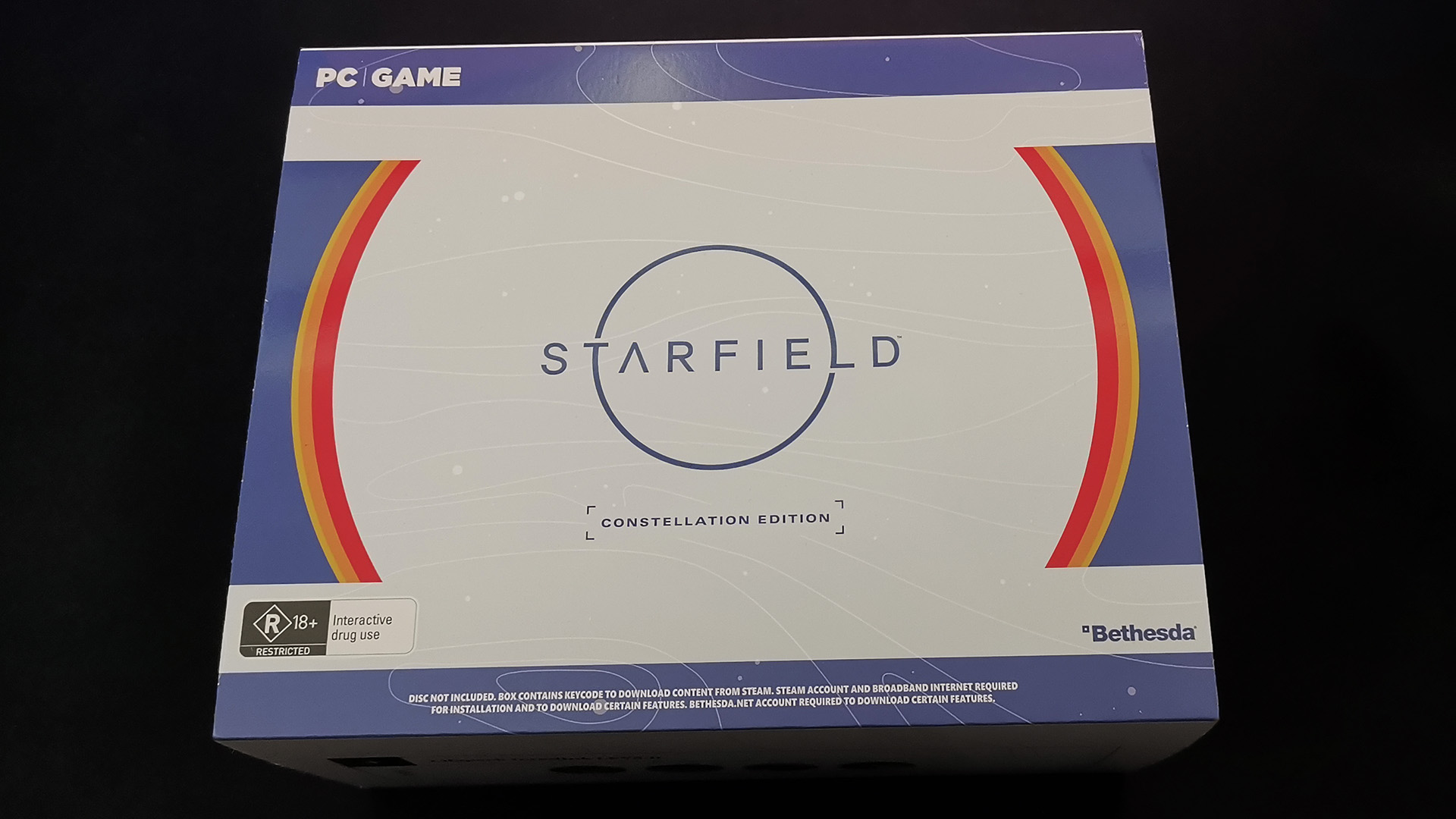 Everyone jokes about Bethesda Game Studios not being able to release a game without it being full of bugs (which is a fair comment), but there's no denying the staying power of the studio's games. Take The Elder Scrolls V: Skyrim, for instance.
My wife still likes to remind me of how she struggled home from Wellington with my Skyrim Collectors Edition, heavily pregnant with our now twelve-year-old son (who has now played, and finished, the game). Over a decade later Skyrim is now available on just about every gaming platform, as well as in virtual reality, and even as a spoken adventure on Amazon Echo.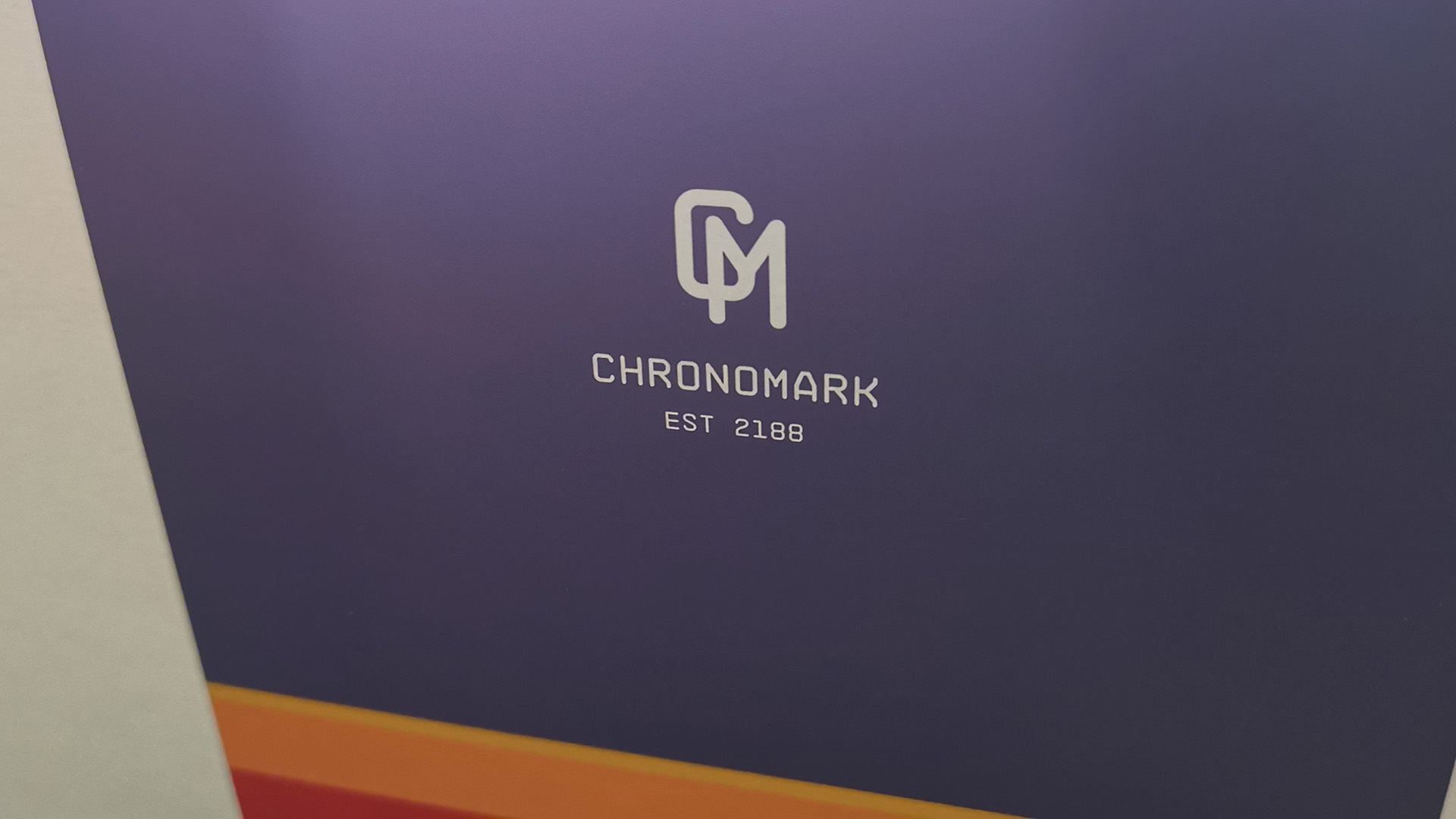 The last Skyrim re-release, The Elder Scrolls V: Skyrim Anniversary Edition, for PC, Xbox One, Xbox Series X/S, PlayStation 4, and PlayStation 5 was released in November 2021 to coincide with the game's original launch date ten years prior. Skyrim may be showing its age, but it still plays amazingly well.
Todd Howard's last game, 2015's Fallout 4, is another game with extraordinarily long legs. It's another game that can be played on almost any gaming system, and in VR (but not as yet on Switch or Echo). Like with Skyrim, subsequent updates expanded the game to an almost limitless amount of playability.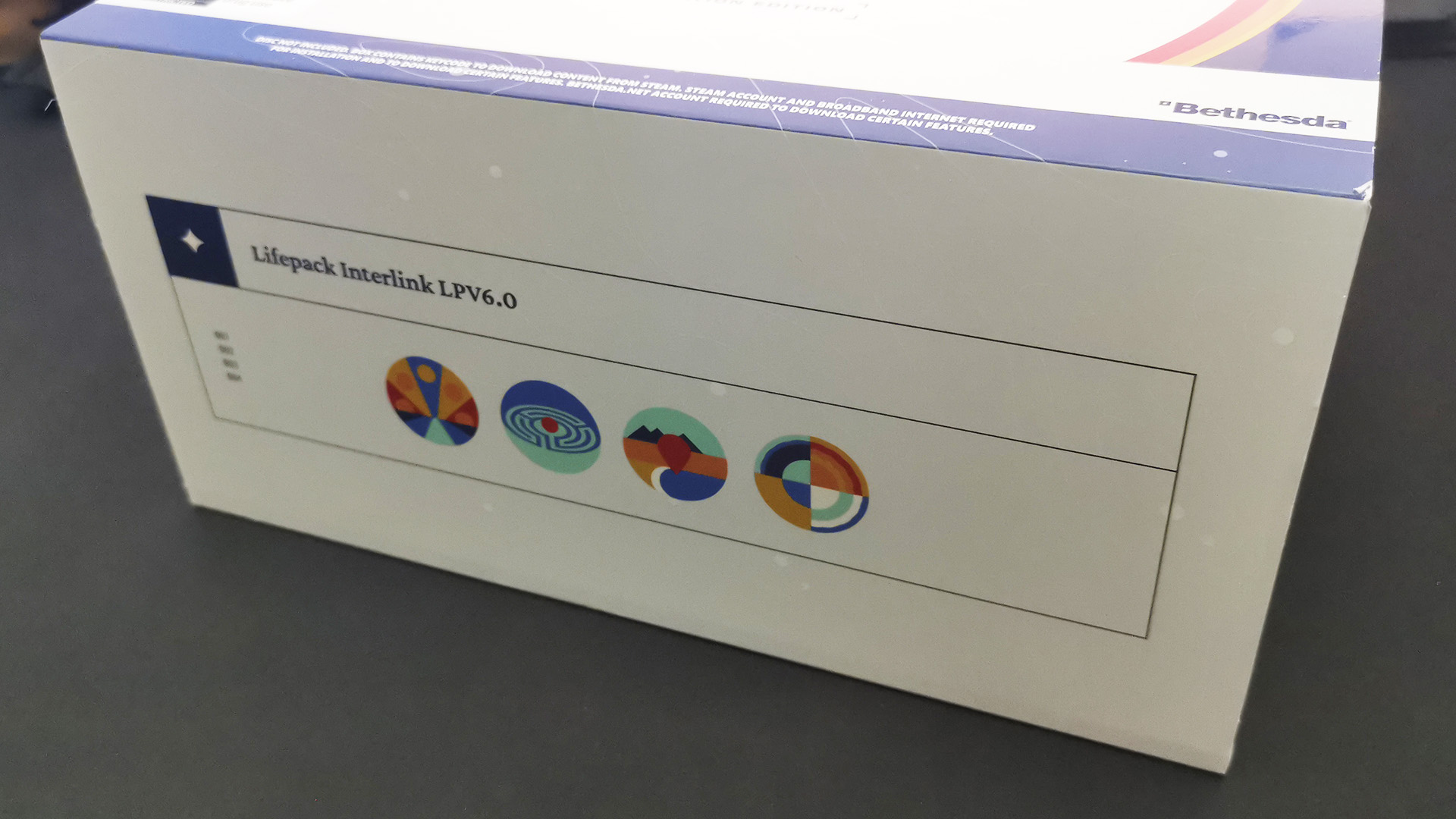 As I write this, I see some early reviews coming in via Millennial/Gen Z edge lords that were still pooping themselves or getting stoned when Skyrim came out. But, unless Todd Howard's mid-life crisis is affecting his talent for producing games with decades of playability, Starfield's success is all but certain.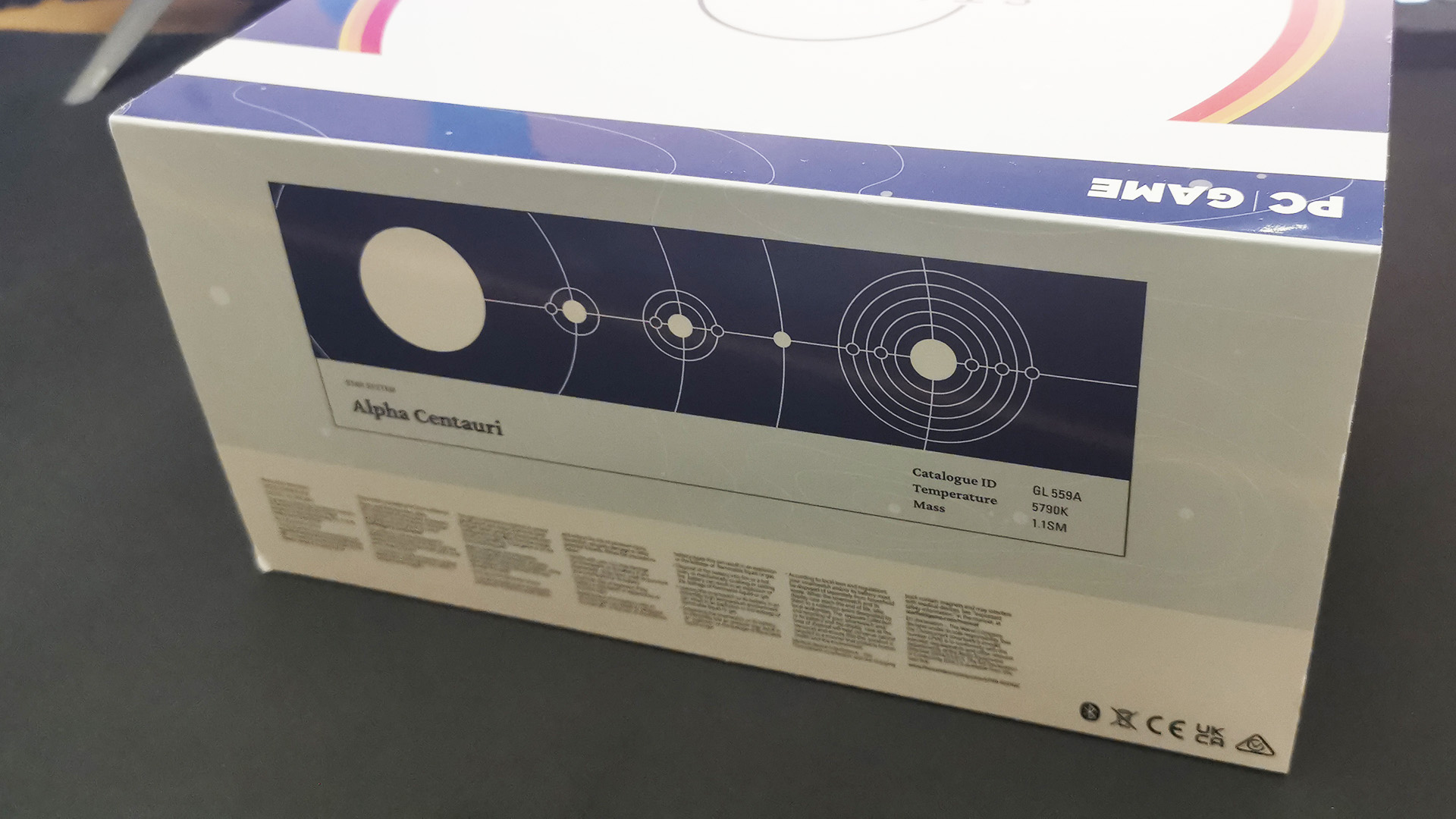 I'm pretty confident that if CD Projekt RED can sort out Cyberpunk 2077, the little nits being picked presently by "game critics" will be ancient history when we are all playing the new remastered version of Starfield in our flying cars, sometime in the distant future.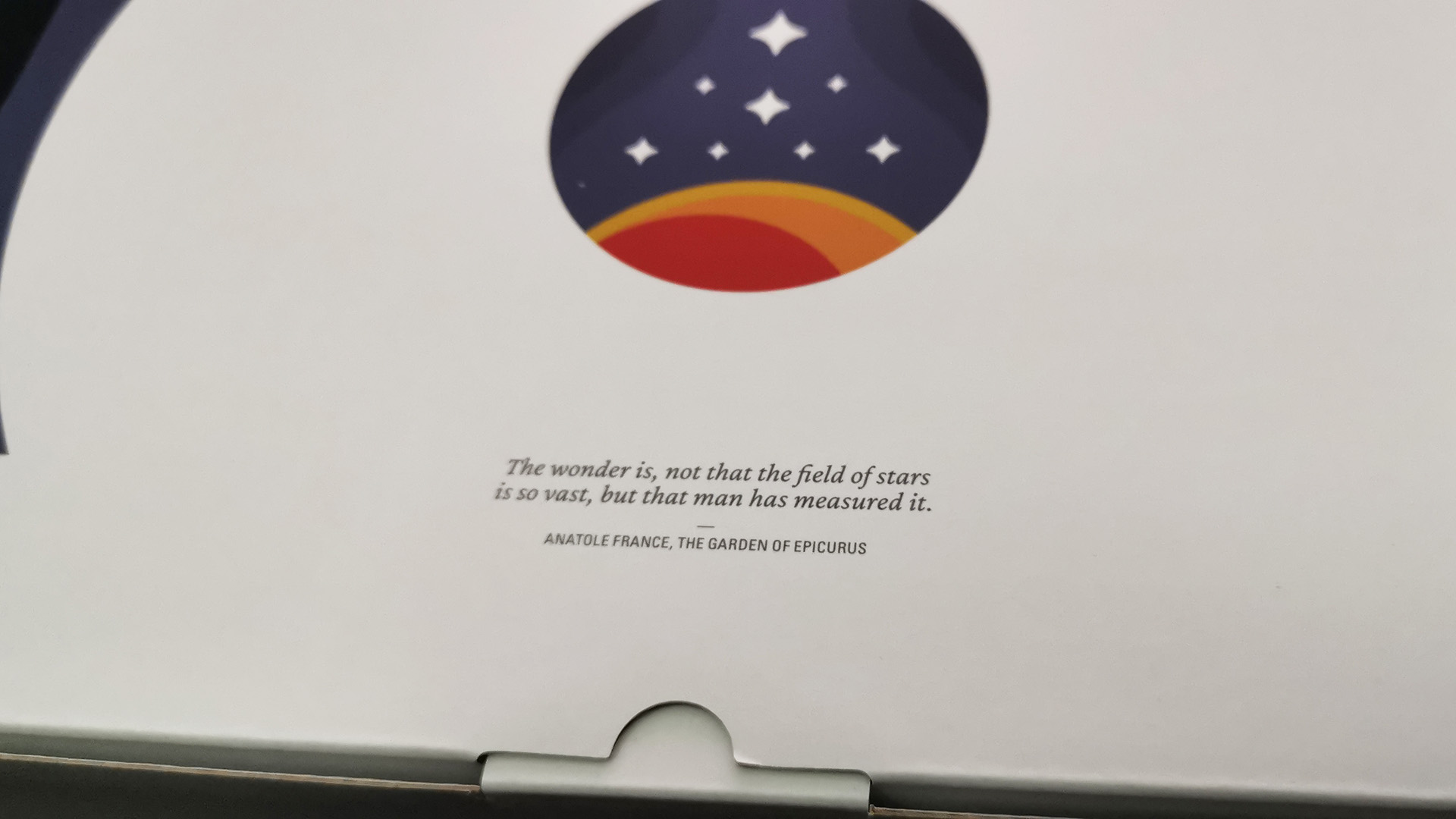 But back to the Starfield Constellation Edition. You may note that, with the 300 or so words above, I have attempted to justify spending the somewhat ridiculous AUD$500 asking price.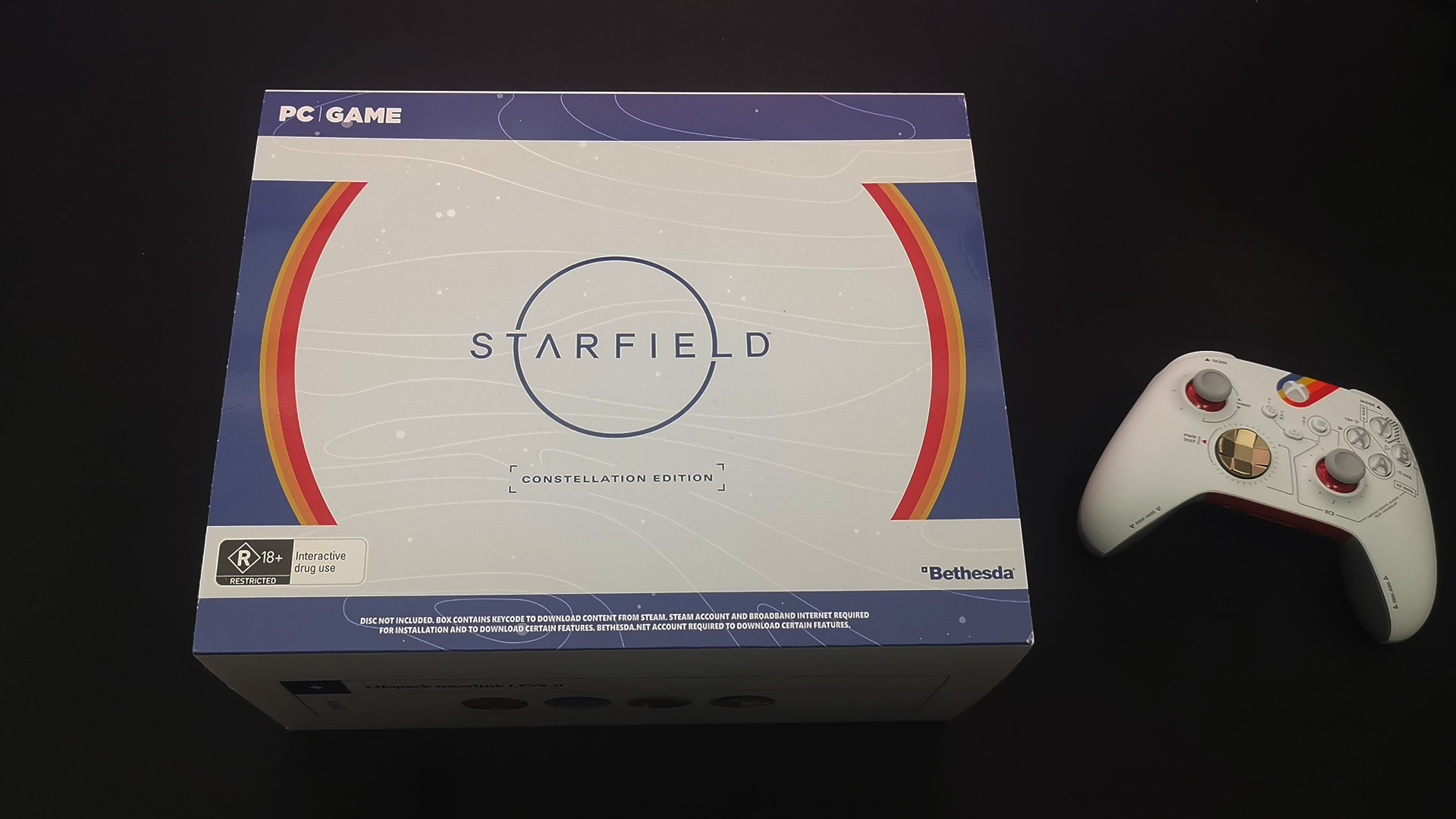 At not that much bigger than the box the special edition Starfield Xbox controller came in (that I also bought myself), the Constellation Edition box doesn't look like a five-hundred-dollar purchase. Pulling off the (tight-fitting) sleeve and opening the packaging reveals a blue Steelbook under which is the fancy replica Constellation case.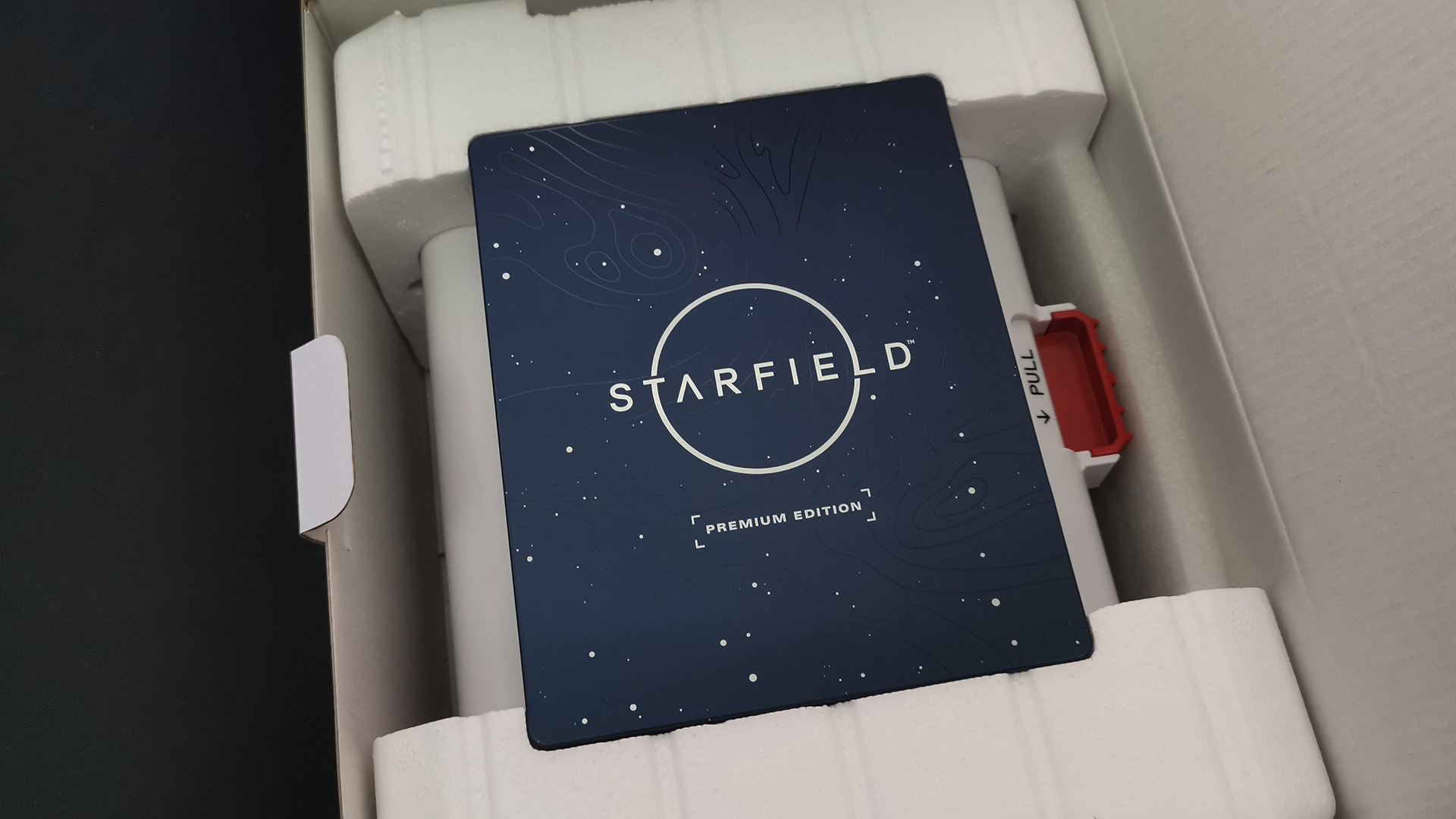 The Steelbook could easily be dismissed as a bit dopey for a version of the game that doesn't have any physical discs. I know that there are people who collect them, but I'm not one of them. As I opened the case, instead of my eyes rolling back into my head at the vacant disc holders, I was confronted with something rather cool and unexpected.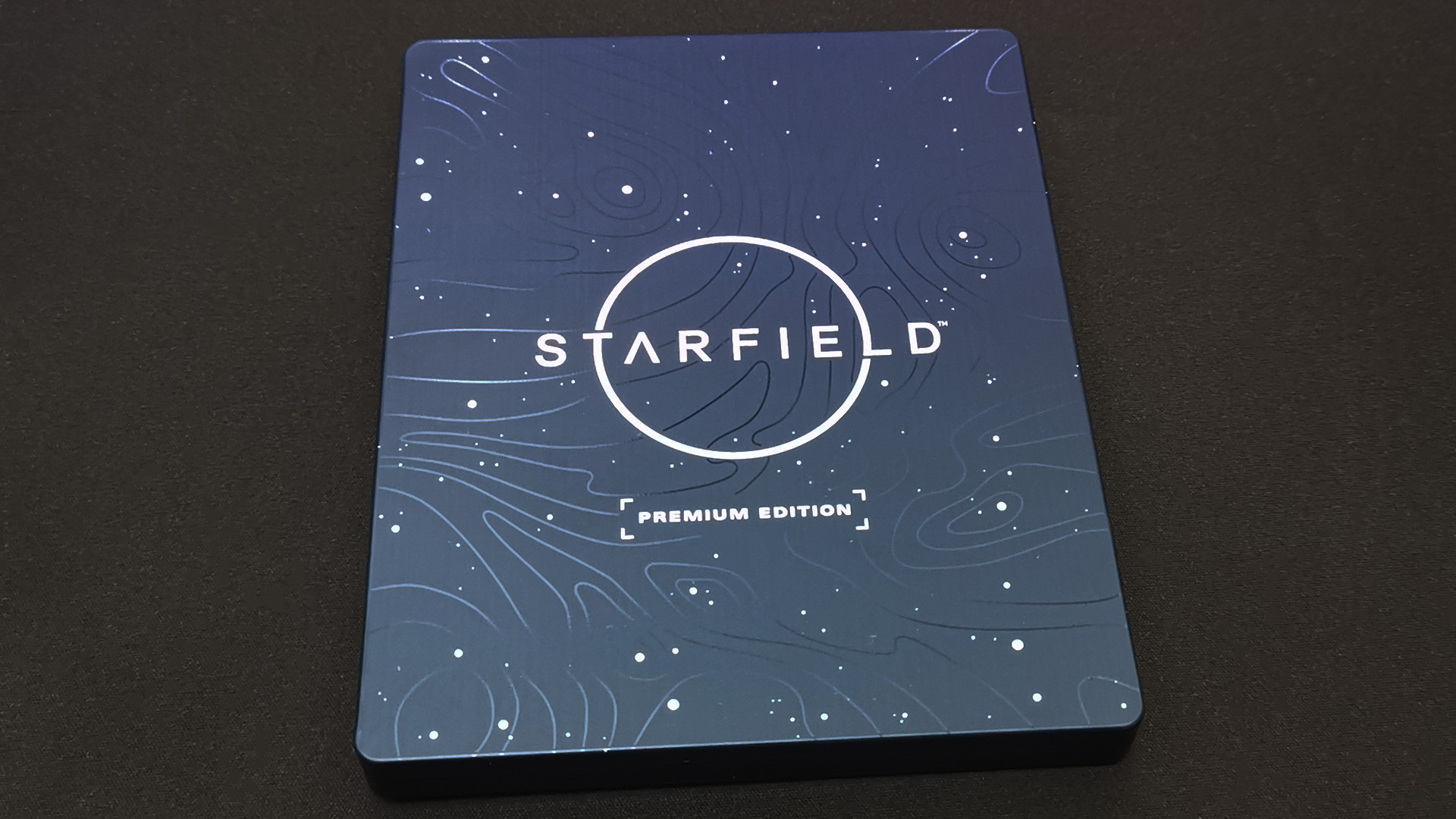 Packaged digital versions of games usually come with a piece of paper with a code that you type into your gaming platform of choice. This is not so with the Starfield Constellation Edition.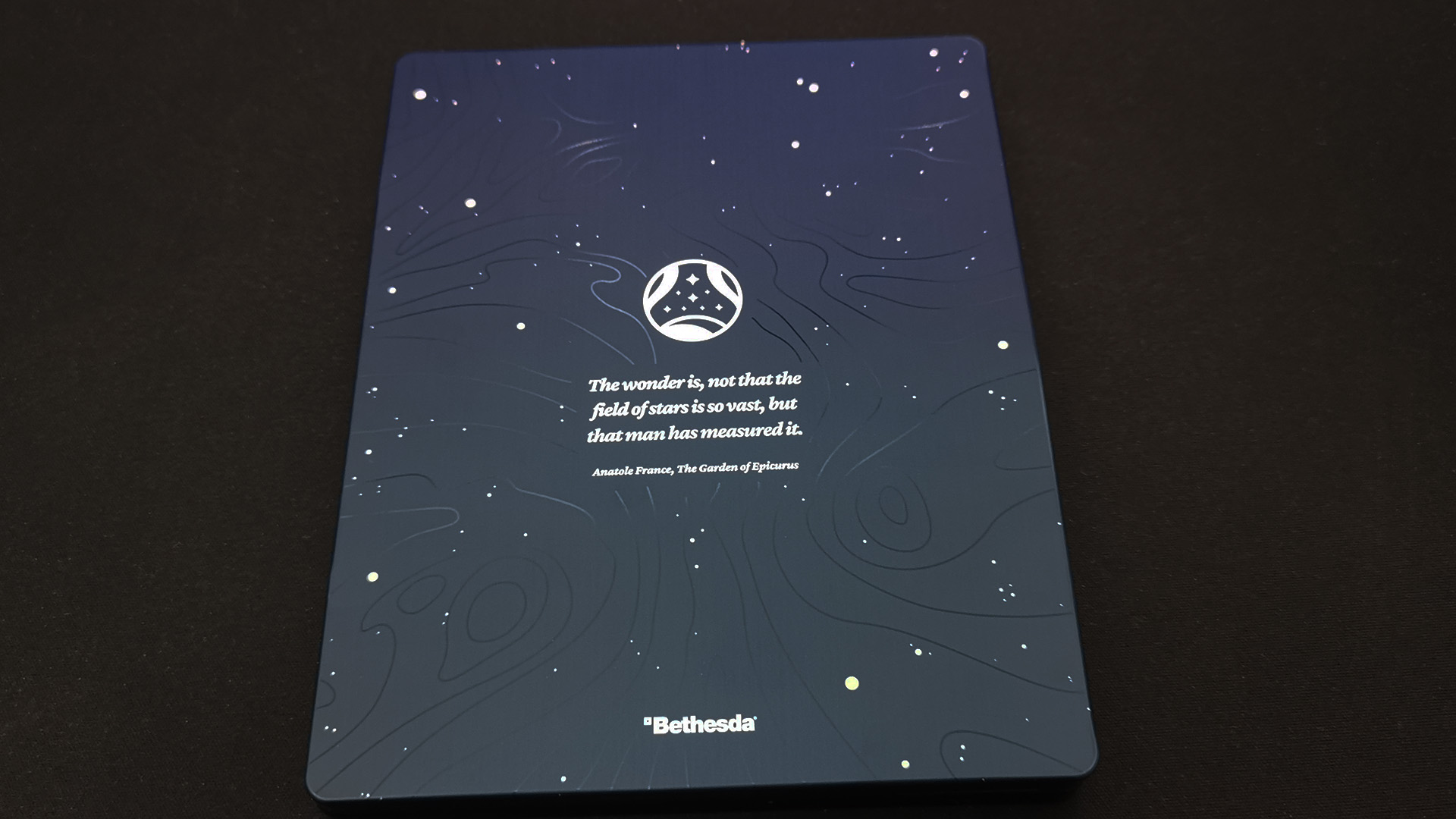 Instead, you get what seems to be a metal credit chip marked "Nonvolatile Graphide Currency G-Bitnotarized by Galbank" onto which the Steam code is etched. It's a rather nice, authentic-looking piece.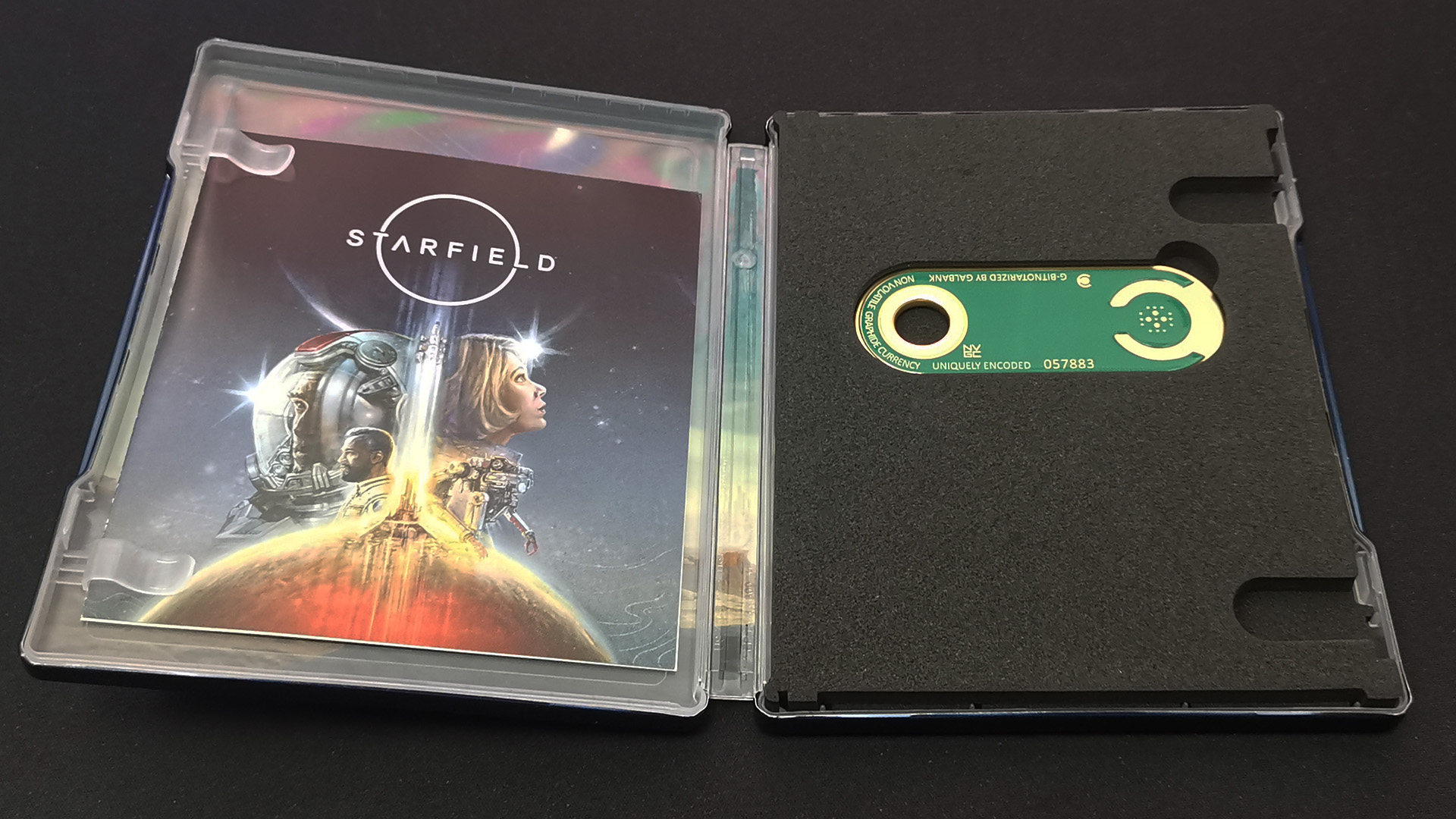 The weighty green/gold piece looks very authentic, Galbank being a prominent organisation in the game. If you play the game, you will see in-game versions of these lying around, asking to be thieved.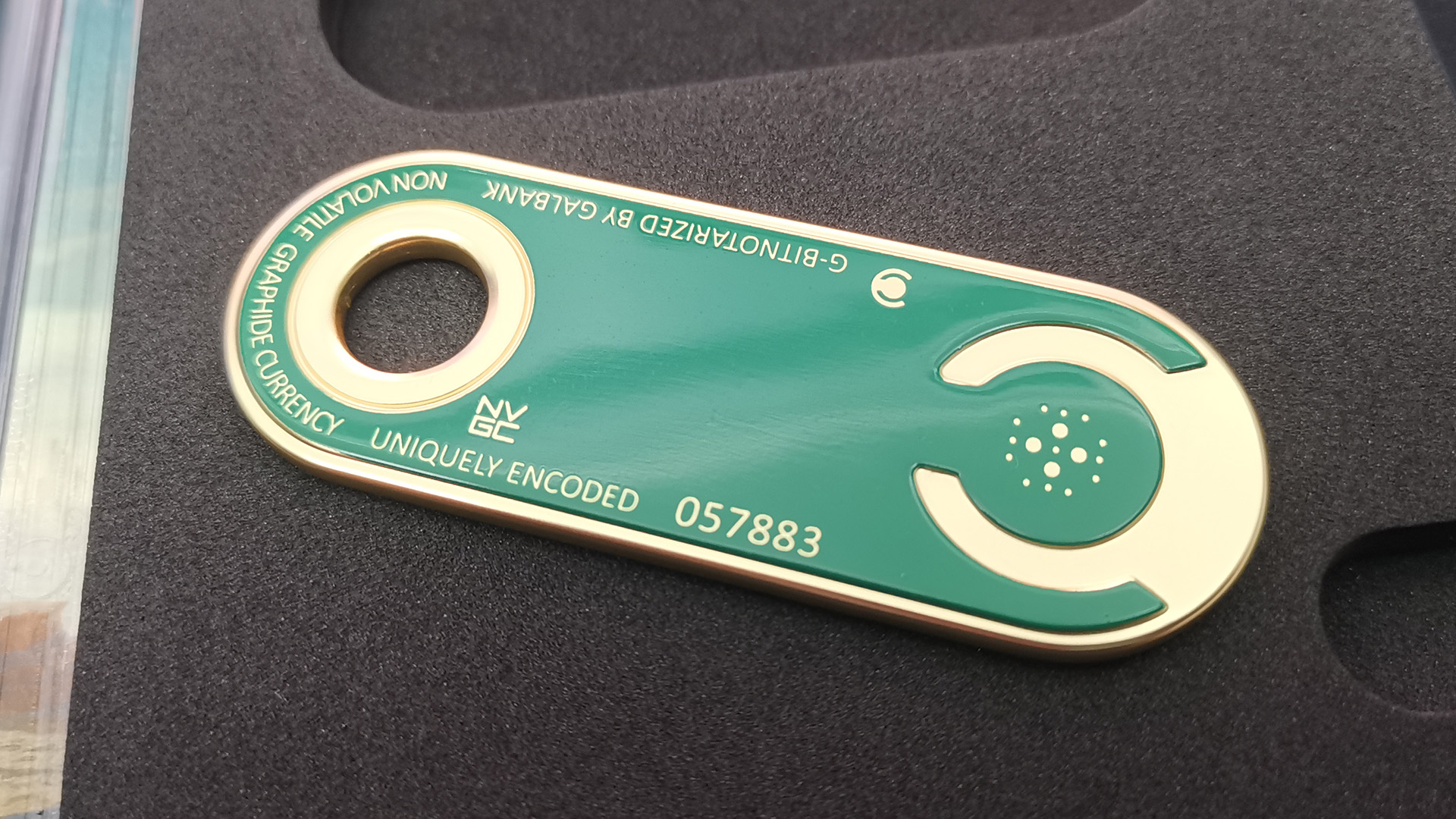 Most of the box is filled with the Constellation Edition's main event, a presentation case that states "Property of Constellation" and that it contains "Chronomark Lifepack Interlink LPV 6.0".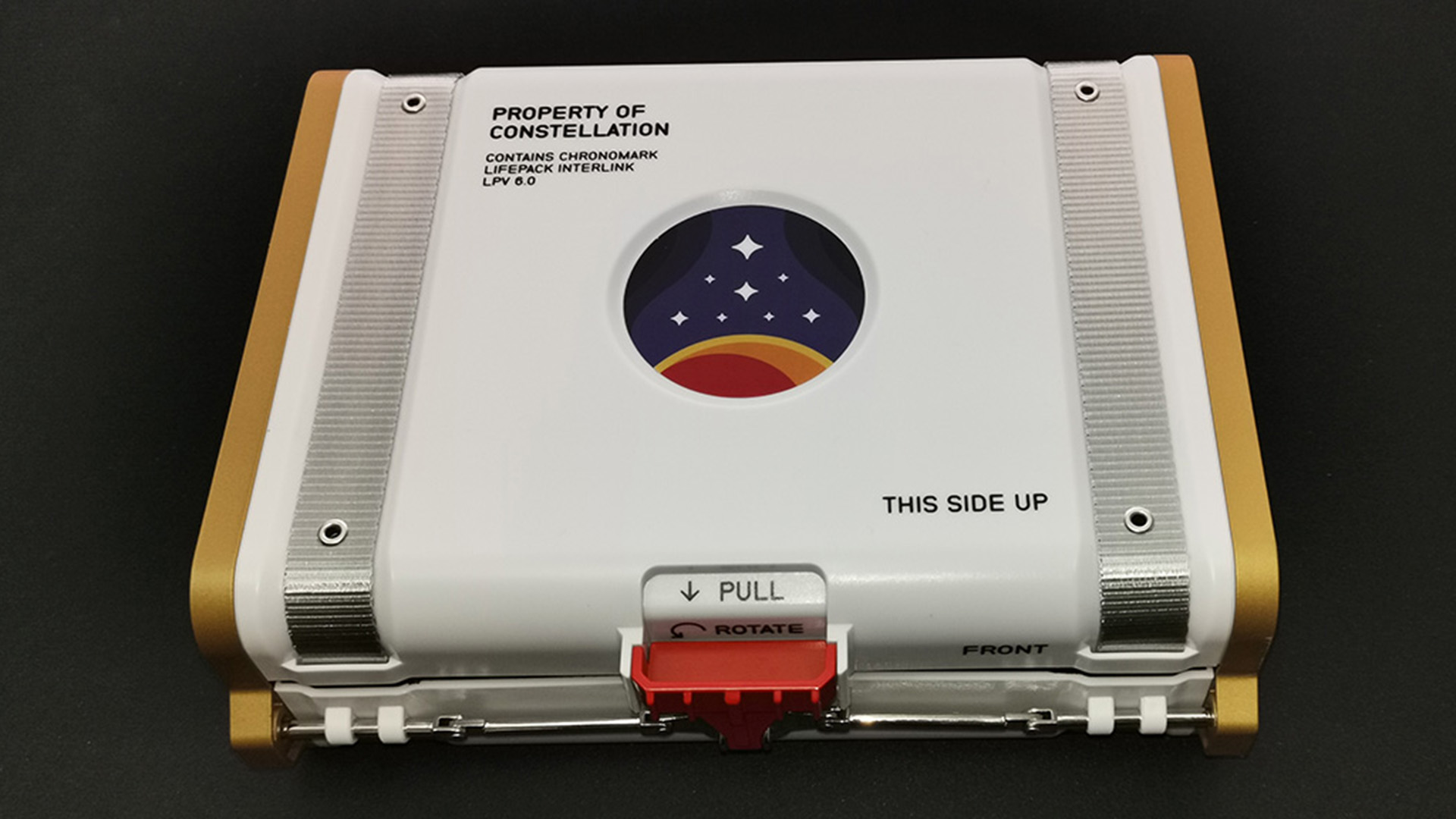 The case is mainly of plastic construction with faux cloth straps, metal sides, and a metal rotating latch. It looks very cool and authentic, like something straight out of the game.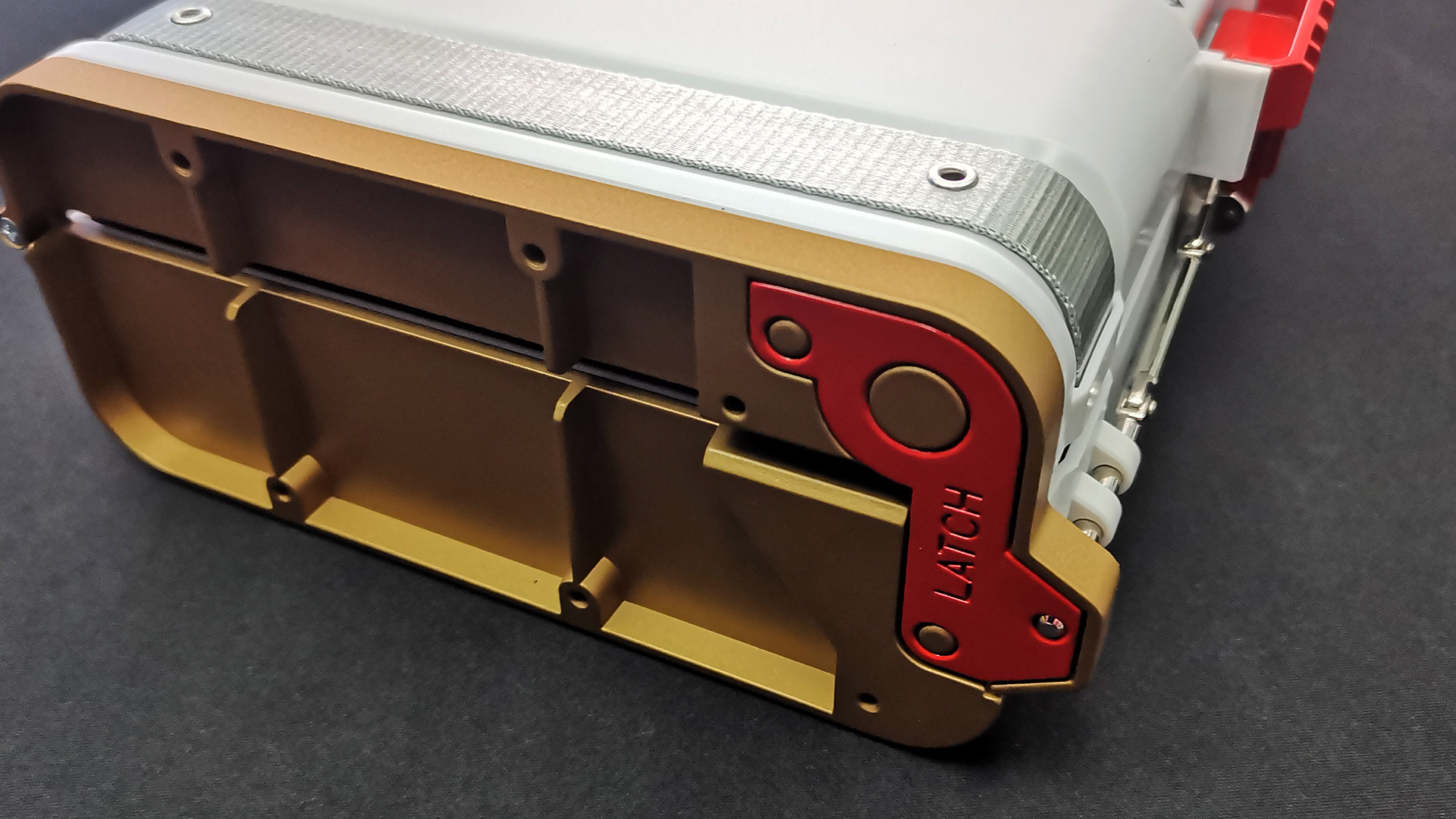 The case opens right up to reveal the Chronomark watch. This is a working Bluetooth replica of the watch that Constellation member Barrett gives the player character at the beginning of the game.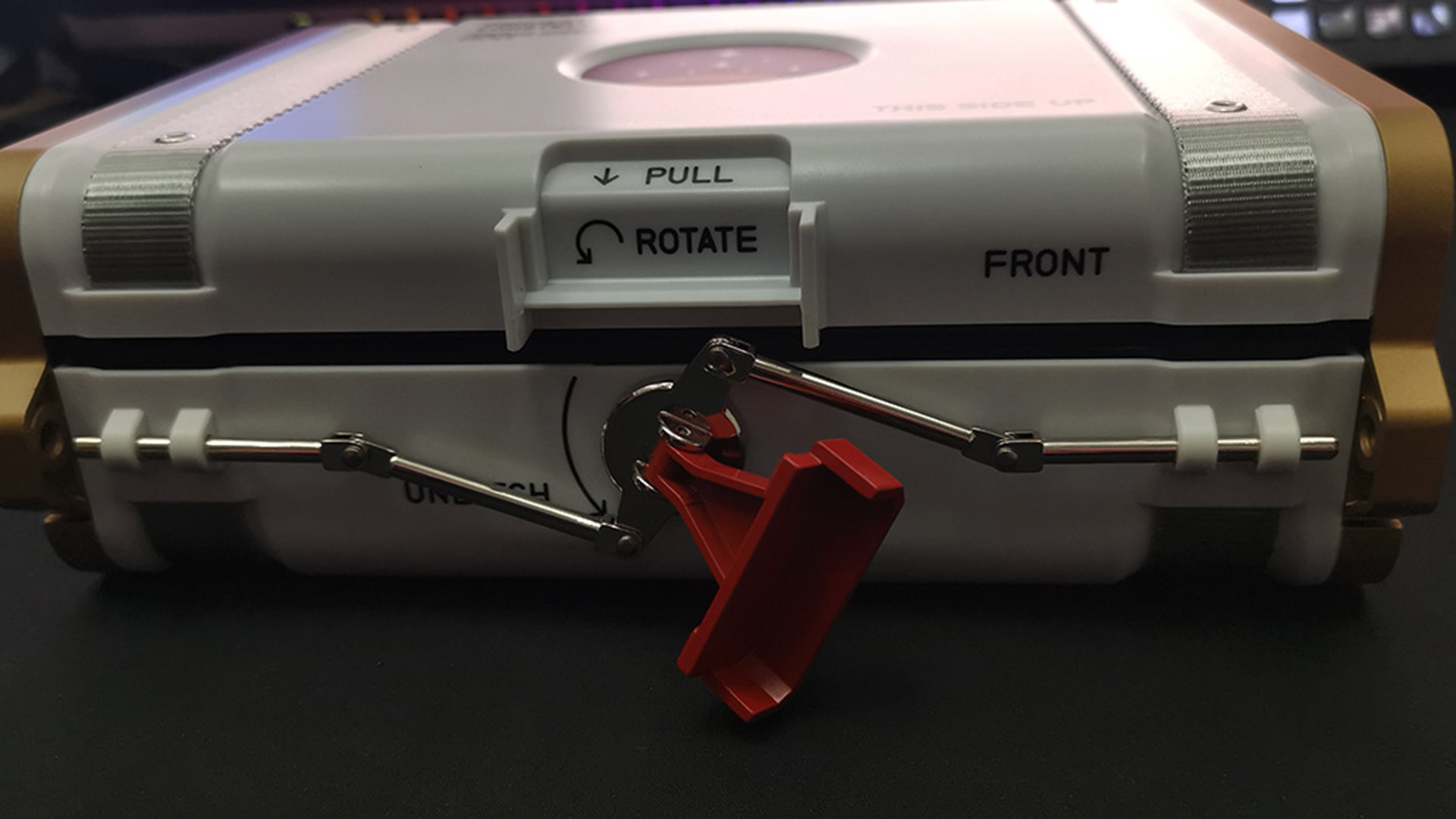 The Chronomark LPV 6.0 is a fully functional smartwatch. The watch construction is mainly plastic, which is a bit disappointing for such an expensive collector's piece.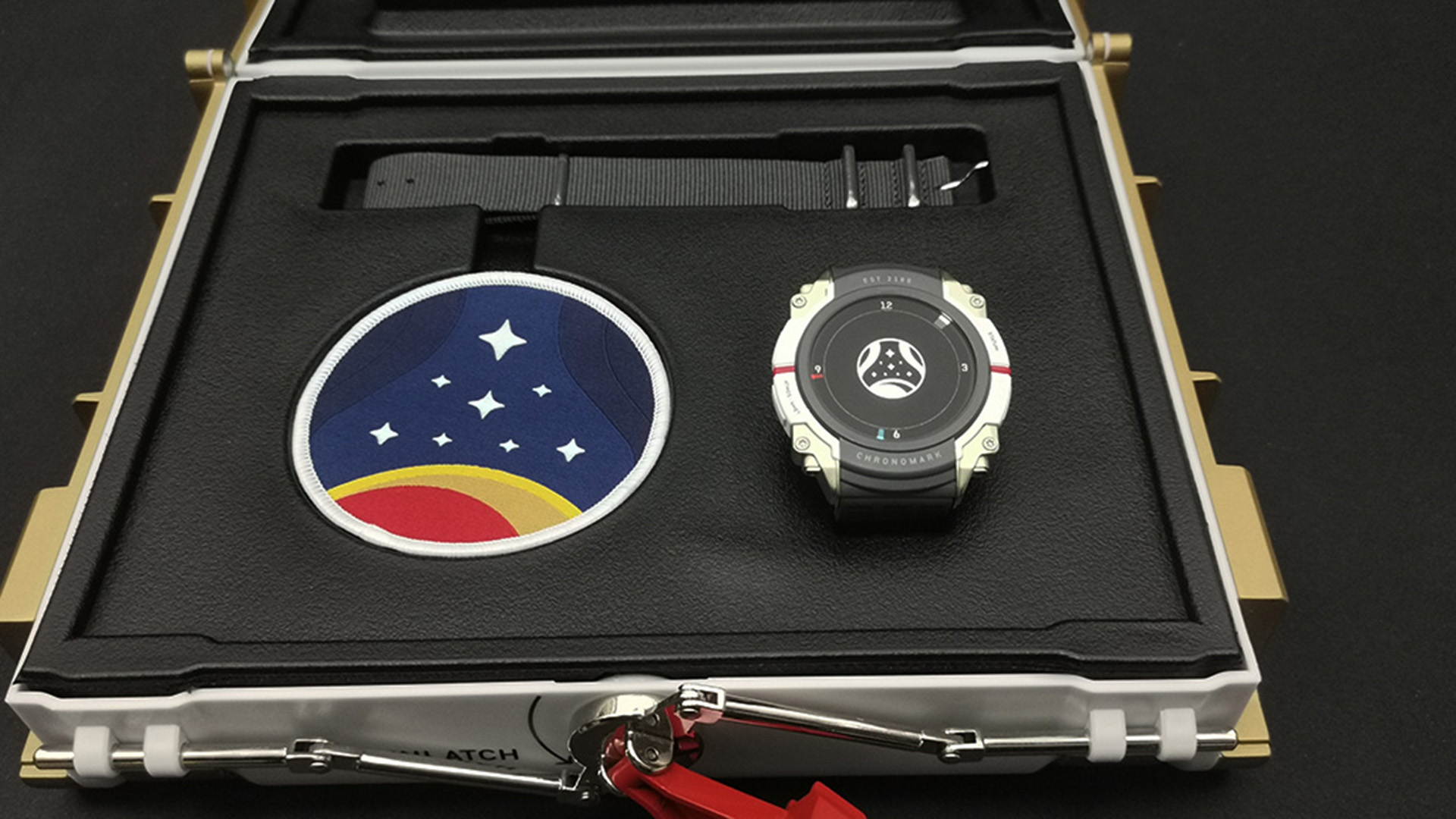 The corners of the watch are metal, but it doesn't feel like a watch that'll take much, if any, day-to-day punishment. It comes with a rubber strap attached, and a cloth "NASA" strap that can be swapped out. The LCD face is nice and big and can be set to display the Constellation logo in the middle exactly as in the game.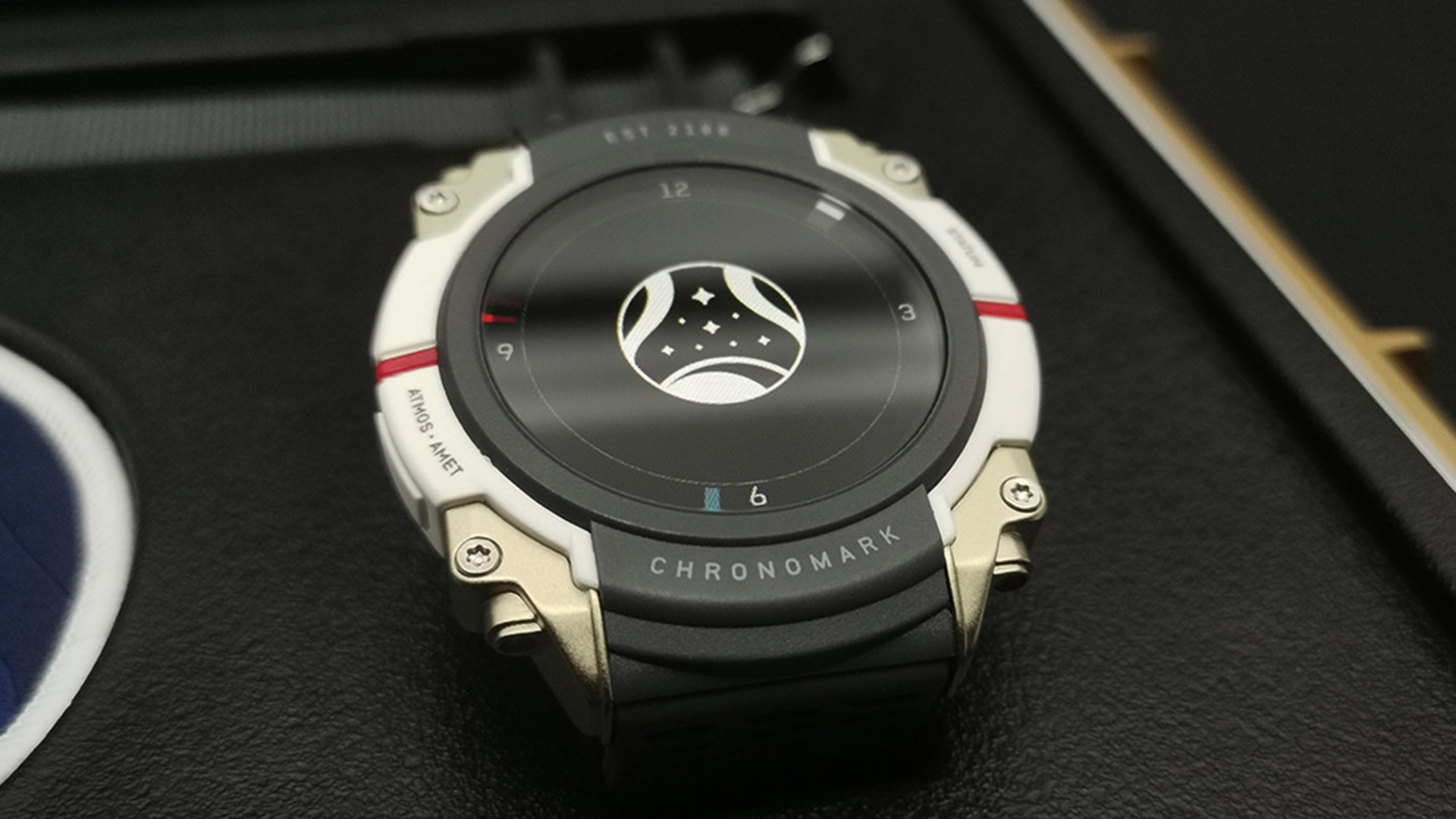 You can also view the moon's phase, temperature, air pressure, and other telemetry data, as well as notifications, your steps, and the weather. The watch links with your phone via the Starfield app, free to download from your mobile device's store.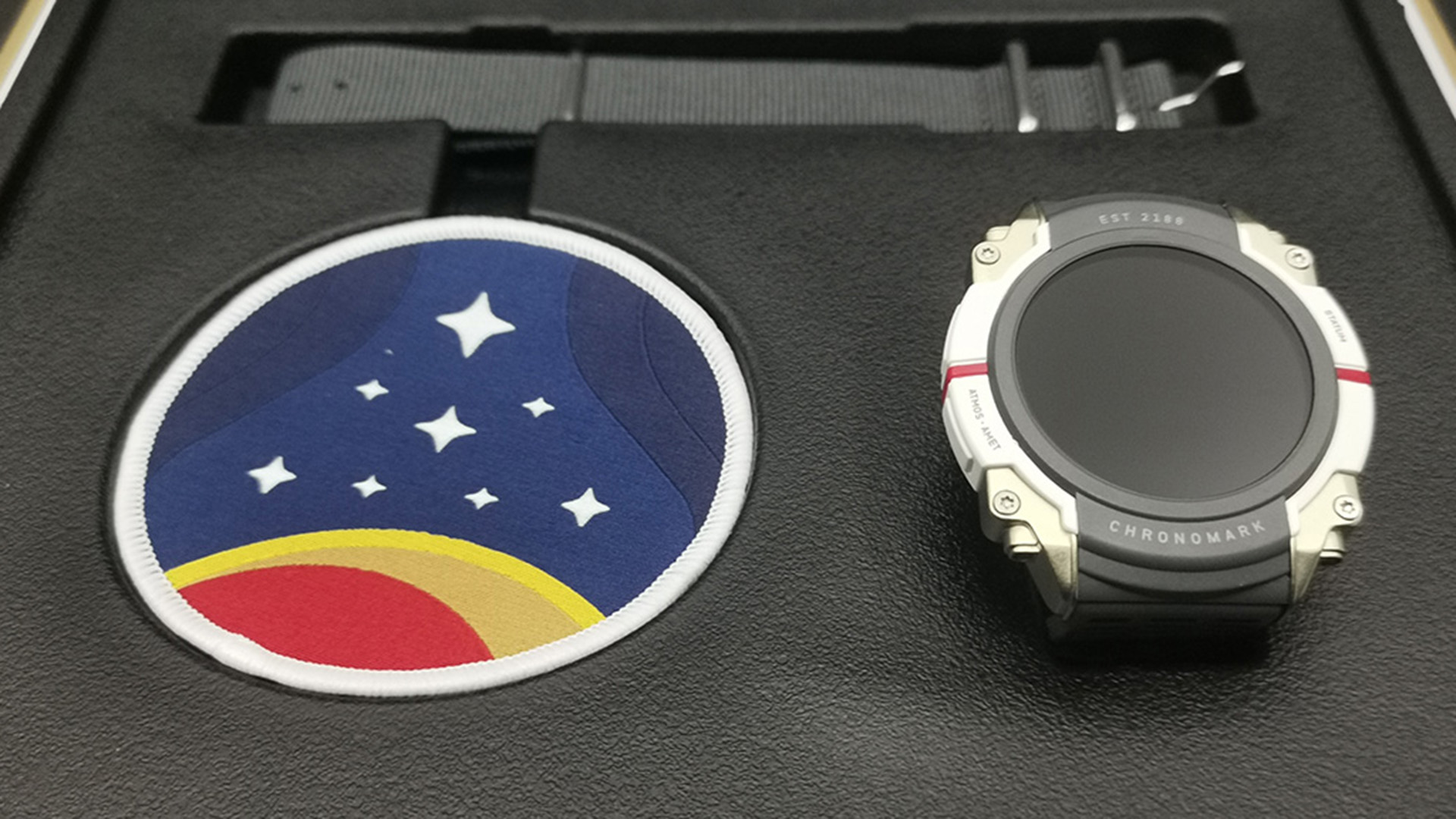 After taking the watch out of the cushioned insert of the presentation case it was a bit of pain to get it back in. It's a particular nuisance, as I feel that is likely where it is going to stay. I really can't see myself wearing such a nice-looking, but pitifully fragile watch. It's a piece that is best admired in a display as a prop replica than a wearable device.
Next to the watch in the Constellation presentation case, and below the aforementioned NASA watchstrap, is a Constellation patch. I can see cosplayers opting to sow this on their jackets (as well as wearing that fragile watch). Personally, I think that the patch deserves to be left in place to look cool in the presentation case. Hidden under the patch is a USB charger for the watch and a card with a QR code leading you to the Starfield app.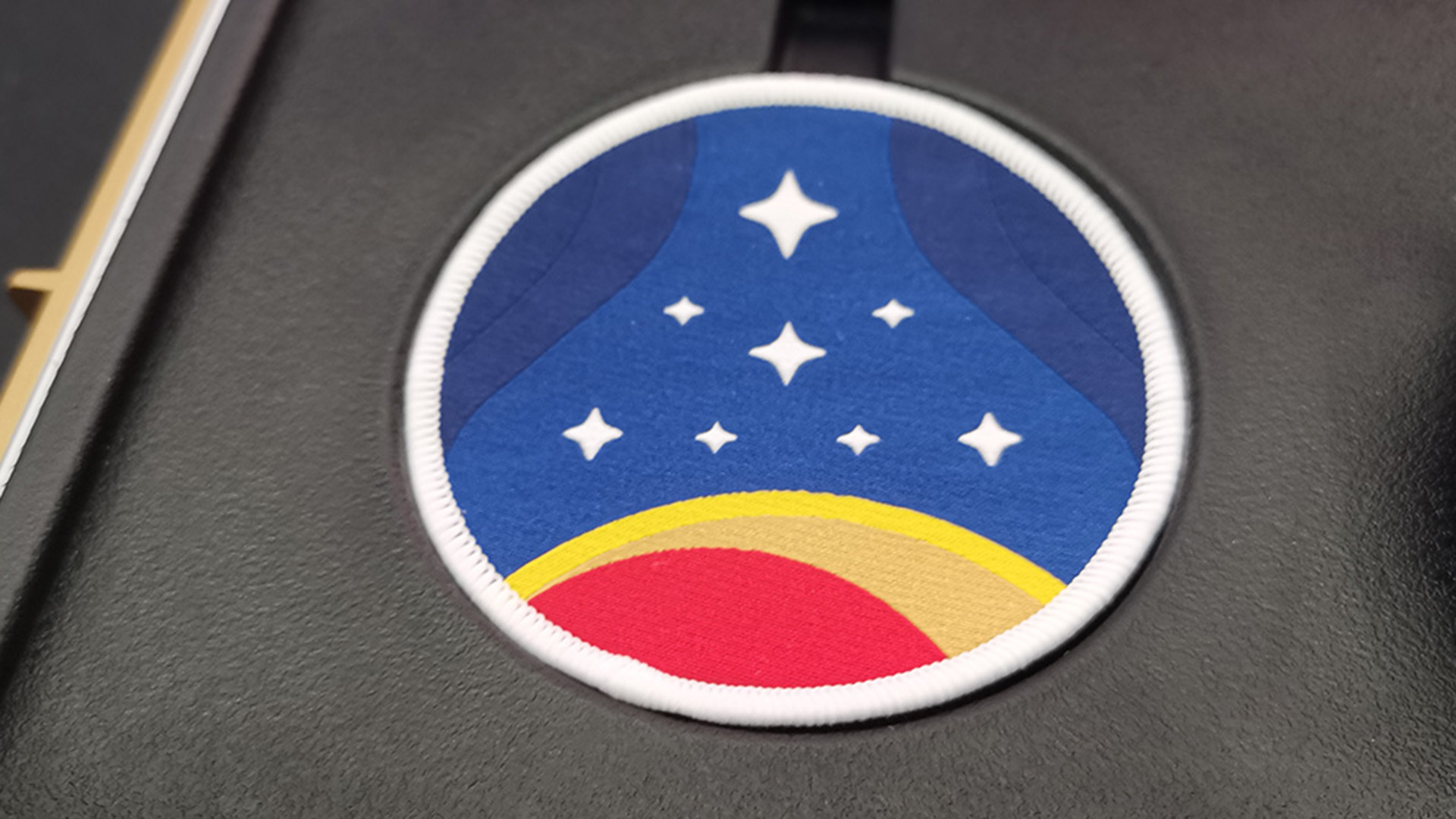 Early purchasers of the Starfield Constellation Edition also got access to the game almost a week before everyone else. There's also some extra content (which is also included with the Premium Edition): a digital art book and the soundtrack, plus the game's first DLC expansion, Shattered Space is included.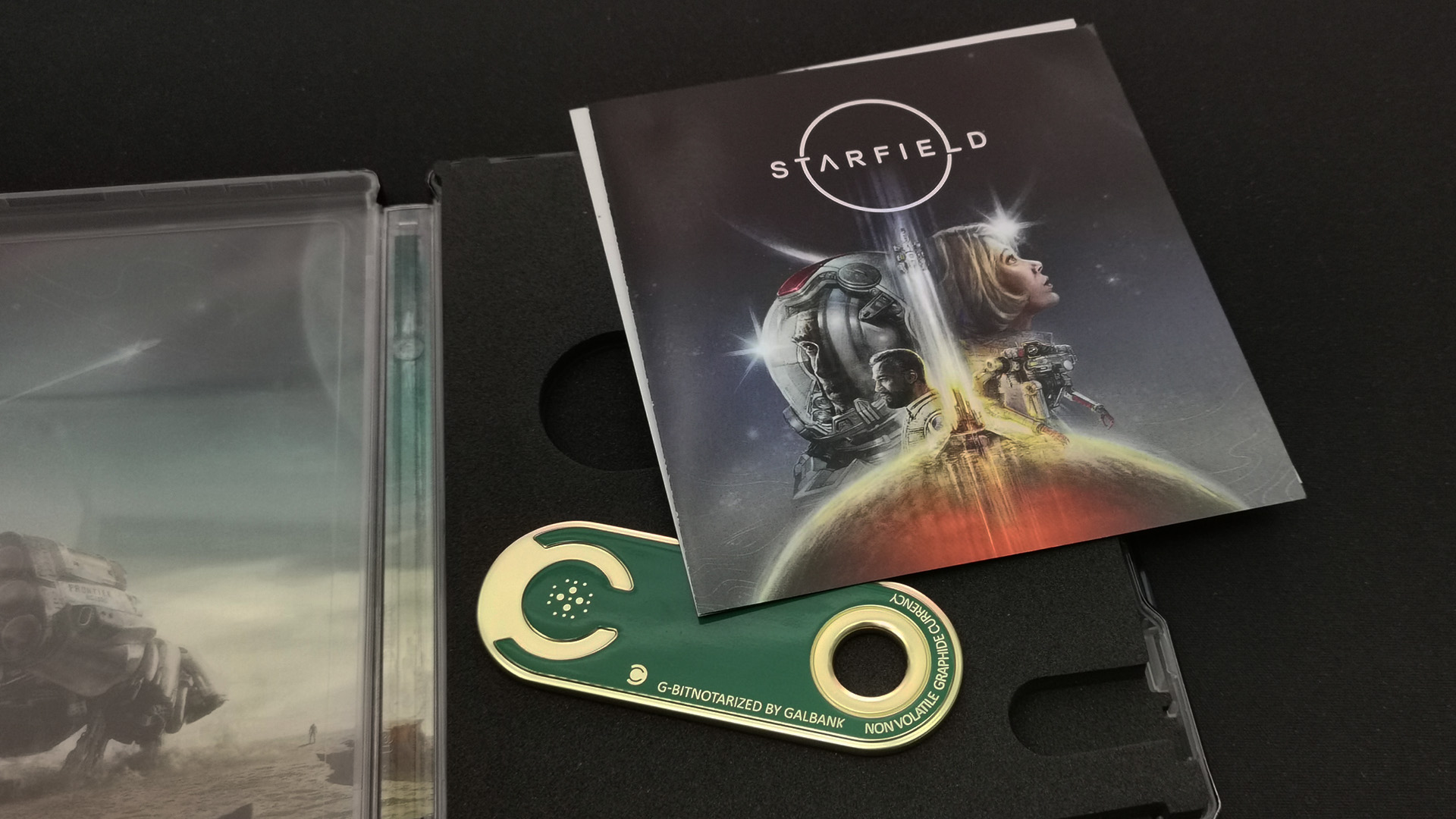 I have to say, all the contents of the Starfield Constellation Edition are impressive. But, somewhat like the Fallout 4 Collectors Edition's Pipboy replica, it is only really impressive when viewed from an arm's length. As soon as you see how cheaply made it all is, it somewhat loses its glamour. When I say cheaply-made I mean the materials used, not the quality of the designs or finished look. It'll all look amazing in a display case, like an exquisite collection of props from the game, but just less so when handled.
Is it worth the money? That's AUD$500. Absolutely not. Bethesda is having a laugh and taking the piss a bit with that price. The good news is that if you are a fan, it is worth having, and you may not have to pay that price tag. I expect the likes of EA Games to be flogging these off cheap during their all-to-frequent sales (and likely at PAX AUS). So, keep a look out as I think there will be some bargains out there soon.
But am I happy with it having forked out 500 bucks for the Starfield Constellation Edition? Yes, I am, but I buy games once in a blue moon, so I was happy to splash out in this instant. And it makes a great addition to my gaming merch collection. I wouldn't be surprised, however, if there were a few other gamers out there with more than a little buyer's remorse.