The Warriors spin off games are amazing.
Fire Emblem Warriors was an absolute blast of fandom by giving you heaps of franchise favourites and letting you hack and slash your way through enemies.
After Hyrule Warriors: Age of Calamity expanded on the Breath of the Wild universe we discovered that they can actually be a great way to tell a side story. Now Fire Emblem: Three Houses is getting the Warriors side story treatment with Fire Emblem Warriors: Three Hopes.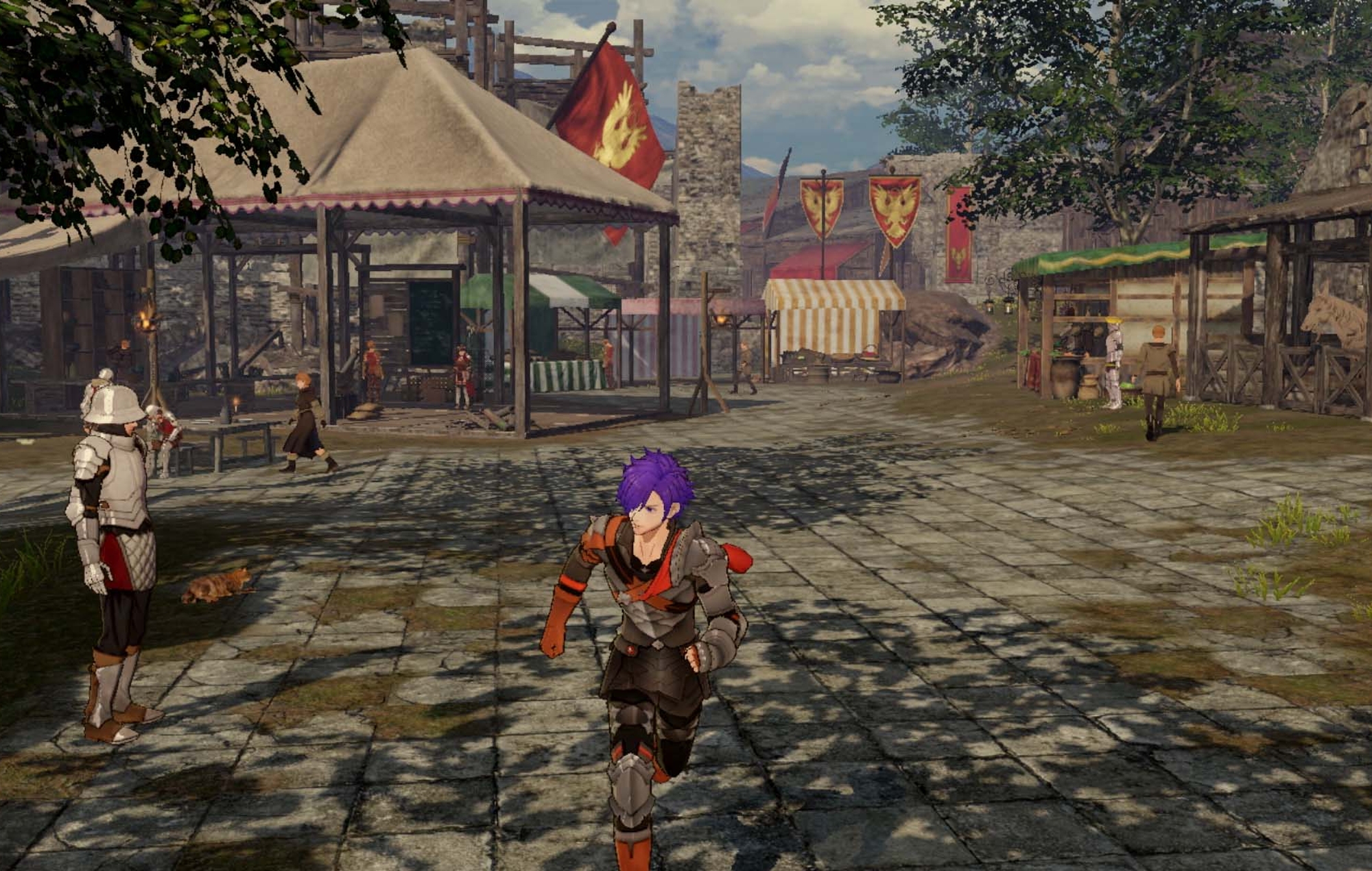 The story kicks off with Shez, our new protagonist, on the battlefield. You choose if it is male or female Shez, and they are trying to take out the big bag ashen demon. The Ashen Demon is our old friend, the protagonist of Three Houses, Byleth.  Immediately it should be clear that having played Three Houses is going to be of massive benefit here.  Shez gets her ass kicked, but in doing so unleashes a heap of power she didn't know she had.
A bit of plot later and Shez is on the hunt for Jeralt and Byleth, and she comes across our old friends, the leaders from Three Houses.
Then we wind up with this kind of alternative history type of story. Shez makes her way to Garreg Mach where you meet all the same classmates from the original game and you follow this new story.
I won't touch the story too much because it is worth enjoying it for yourself, as it has some good twists and turns.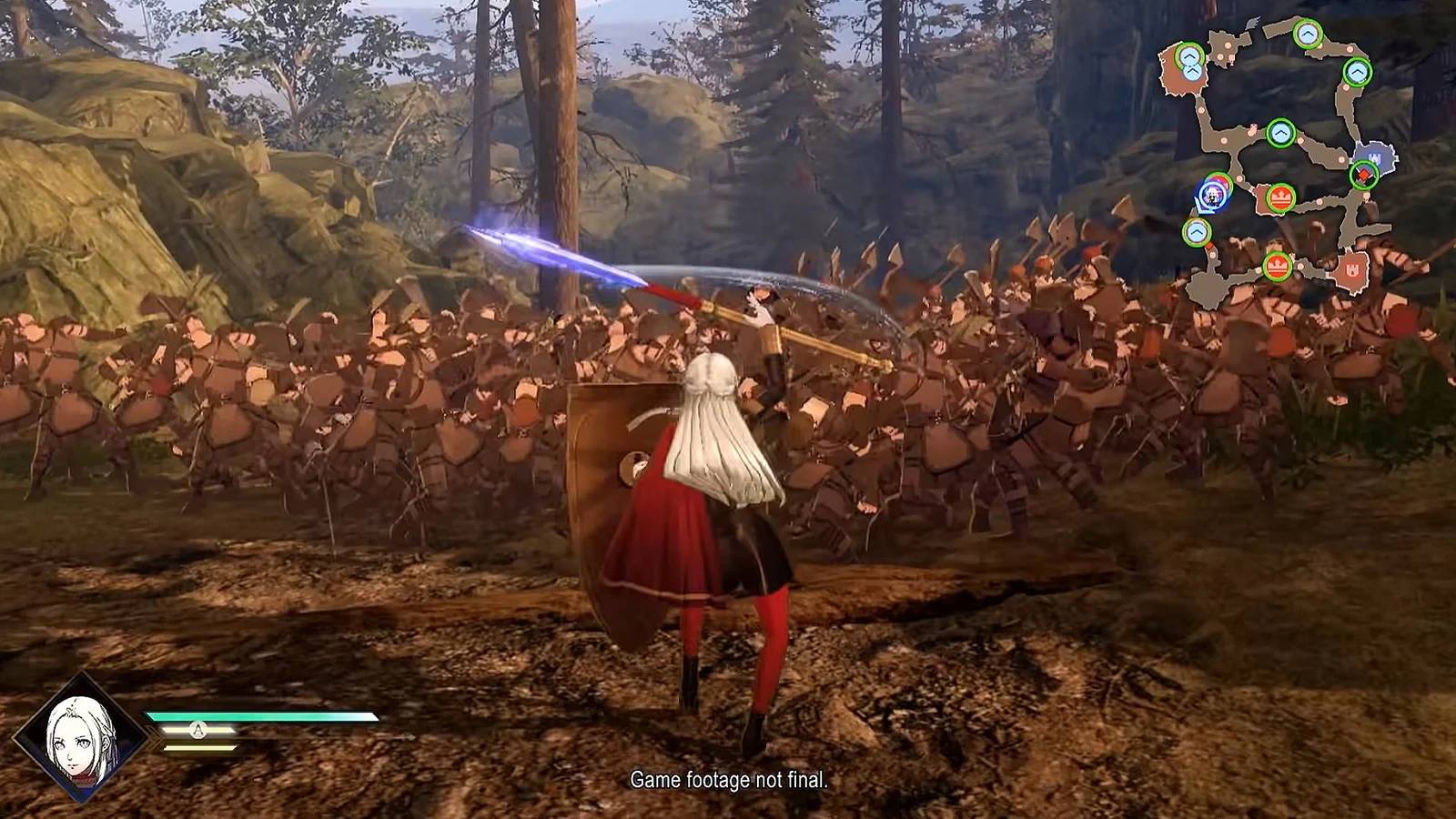 If you are a fan of Warriors games, but haven't played Three Houses, then there may be some bits that will be quite different for you.
The biggest is the amount of talking to people you will do.  Lifted straight from the previous game you will talk to a lot of your classmates, and saying the right things will build your relationship with them. This has a massive impact on their development so like with Three Houses,  it is an important part of the game. Some of the writing is a bit… below average, but the general plot is pretty good.  The voice acting is very good though, so you win some and you lose some.
If you have played a Warriors game before, then when it comes to gameplay you basically know what to expect. If you haven't, the missions basically drop you onto a massive battlefield. You get missions as the level progresses which generally involves going to this location and killing the enemies there, or defending this point against an inbound enemy. These missions come hard and fast in the game and you need to keep on top of them by sending units to complete tasks while you also get down and into the action.
The biggest hook for the games outside of that is the absolutely massive fields of enemies you will mow down with the slash of a sword. Major enemies like fort leaders take a few hits, but as the battlefield grows you wind up slashing at dozens of enemies at a time flinging them in the air. One of the most addictive parts of the game is trying to get the combo counter up, which can get into the thousands.
It is so damn satisfying.
The game looks incredible too. That beautiful style and character design has been lifted and enhanced from Three houses.
The Warriors games have generally been pretty resource intensive and can chug like crazy on Switch. I mean it has to animate heaps of bodies being slashed into the air at once so I am not surprised. Age of Calamity was pretty good when it came to performance, and Fire Emblem Warriors: Three Hopes has run surprisingly well.  It really only chugged 2 or 2 times the whole time I played it which is impressive.
Fire Emblem Warriors: Three Hopes really is a Warriors game for Fire Emblem fans.
The massive amount of conversations and relationship building may be a shock to people who haven't experienced Fire Emblem. But for Fire Emblem: Three Houses fans, this is a banger for you. Check it out.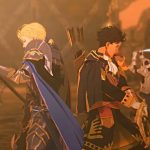 Fire Emblem Warriors : Three Hopes (Switch) Review
Game details
Released: June 2022
Rating: PG
Platforms reviewed: Nintendo Switch
Genre: Action
Developer: Omega Force
Publisher: Nintendo