When Auster and Prince Kiefer are determined to prove there's more to life than their island home, they soon stumble into a quest that will see them travelling through time in order to save the fate of their world in Dragon Quest VII: Fragments of the Forgotten Past, coming to Nintendo 3Ds / 2DS.
Making its debut in Australia and New Zealand, Dragon Quest VII: Fragments of the Forgotten Past is the latest in the long-running Dragon Quest RPG series. This instalment of the series has been rebuilt from the ground-up in 3D, and represents the latest in a great line-up of RPGs on Nintendo 3DS this year, including Bravely Second: End Layer and Fire Emblem Fates.
In this handheld re-imagining, Dragon Quest VII: Fragments of the Forgotten Past begins when, in their quest to prove their island isn't alone in the world, life-long friends Auster, Prince Kiefer and Maribel find themselves embarking on a journey that will see them travel through time and rescue civilisations long-forgotten in order to save the future. By collecting fragments of tablets and putting them back together again, the intrepid heroes can travel to new places and past dungeons in order to restore the world in this truly massive adventure. 
To aid in their fight against evil forces, Auster, Prince Kiefer and friends can be customised with over 50 different vocations, allowing them to specialise in a wide variety of classes that allow players to take more control of the battlefield. From Warrior to Mage to Martial Artist, each brings new strategies to the fight, and through the use of special items, heroes can even take on Vocations that allow them to fight as monsters, such as Dragon Quest's memorable slime enemy.
During their travels, adventurers can not only fight as monsters, but will also be able to discover, befriend, and collect over 200 types of monsters to help grow their personal Monster Meadow. By populating the Meadow with monsters found throughout time, players can eventually send monsters out on scouting missions into special caves that can't be explored by humans in order to find traveller's tablets that grant access to special new dungeons. In addition, players can connect to the internet to download exclusive tablets that provide additional dungeons where extremely powerful monsters and rare weapons are waiting to be discovered.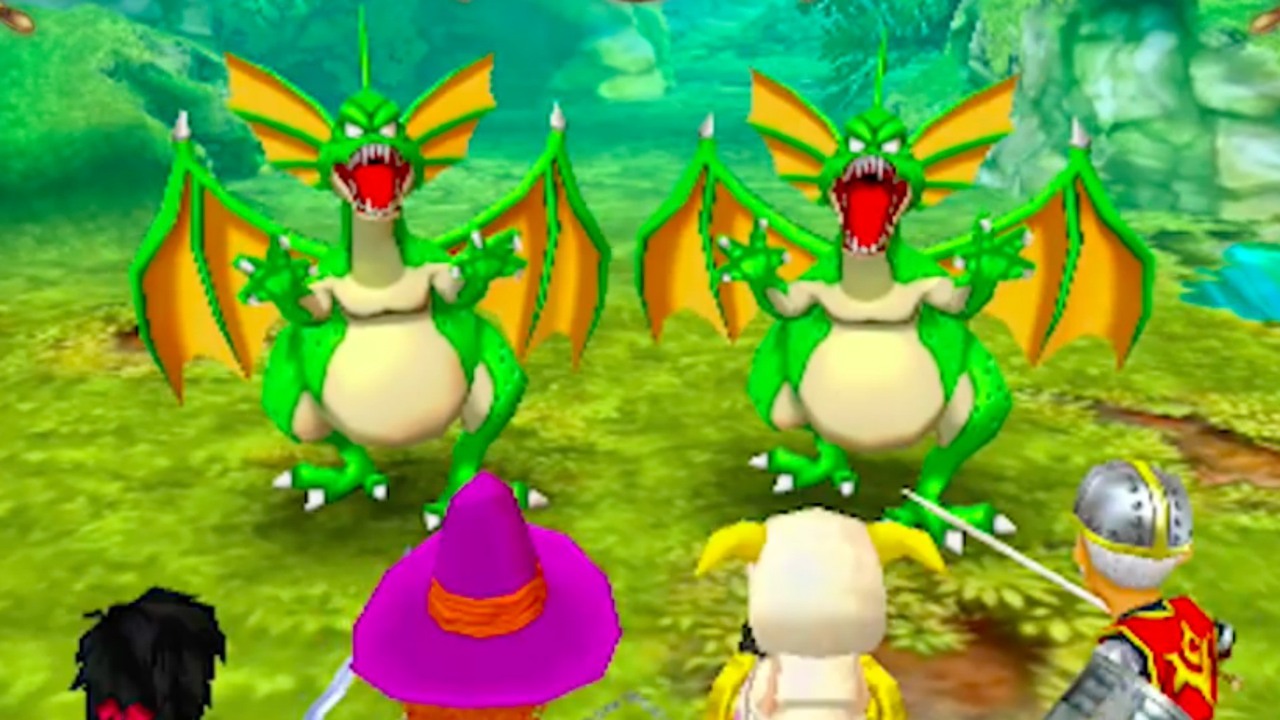 As well as the Monster Meadows, monsters can also be invited to live in the player's Haven. By inviting people and monsters into their Haven that they've met through their travels or via special dungeons, heroes will eventually be able to develop new buildings and settlements in their quest to cultivate the best civilisation and make their village the ideal place to live.
Travel to the past to save the world's future when Dragon Quest VII: Fragments of the Forgotten Past launches for the first time in Australia and New Zealand on the 17th of September 2016 for Nintendo 3DS.