After the series' best-ever launch in the United States earlier this year, strategy fans in Australia and New Zealand are preparing to make a difficult choice: fight for the family that raised them in Fire Emblem Fates: Conquest or fight for their true homeland in Fire Emblem Fates: Birthright, two new entries in the long-running strategic RPG series that release this 21st of May 2016, exclusively for Nintendo 3DS / 2DS.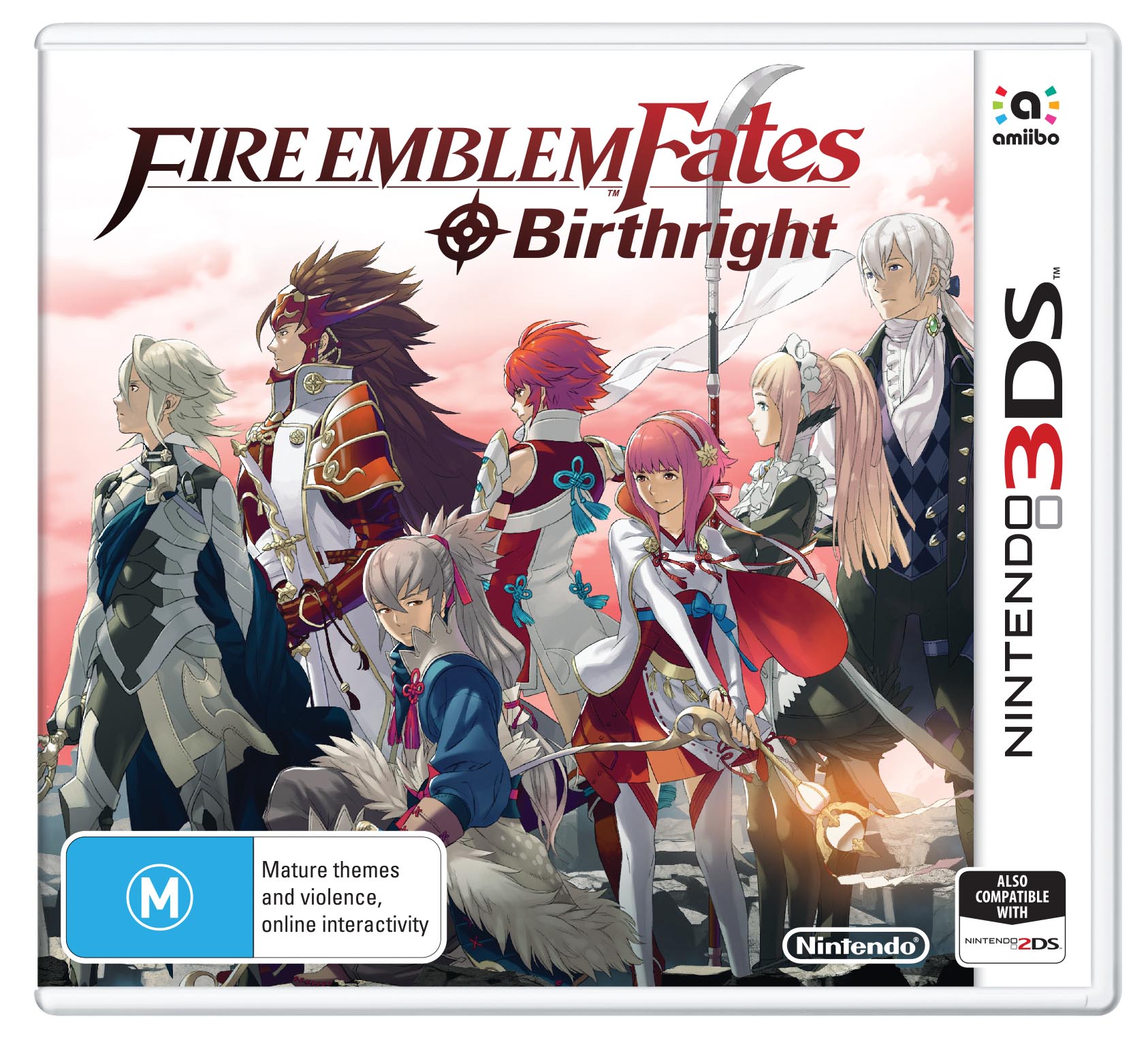 Raised as royalty in the Nohr kingdom, main character Corrin's life is forever changed when it is revealed that they were actually born to the neighbouring land of Hoshido, and were kidnapped as a child by the evil King Garon. Now both nations are on the brink of war, and the player must choose whether to protect the homeland of Hoshido in Fire Emblem Fates: Birthright, or to side with the family who raised Corrin and put a stop to Garon's machinations in Fire Emblem Fates: Conquest. The story is completed on June 10th, 2016 with the download-only release of Fire Emblem Fates: Revelation, which sees players refuse to choose a side, and exposes the truth about the two kingdoms' war.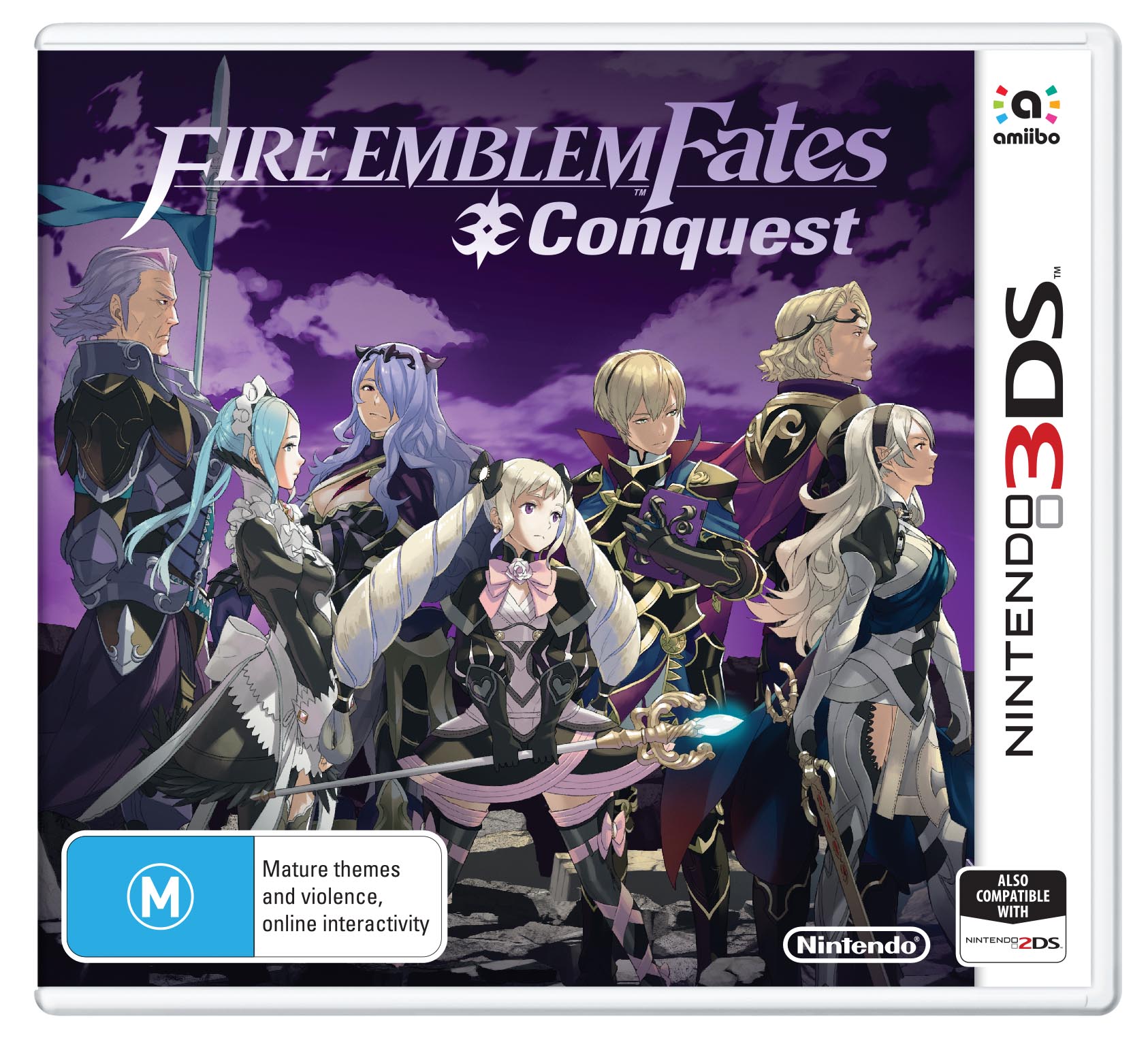 Depending on the side chosen, the story will change drastically, providing wholly different experiences suited for differing player tastes and experience Levels. Fire Emblem Fates: Birthright players can take on Challenge Maps to gain additional experience and money whenever they choose, making it ideal for beginners or those who first encountered the series in Fire Emblem: Awakening.
Meanwhile, Fire Emblem Fates: Conquest contains a different cast of recruitable characters and doesn't contain Challenge Maps, making character growth harder and finances more scarce, creating a tougher experience that will be familiar to veterans of the older games in the Fire Emblem series. To experience the full story, players can purchase the version they don't yet own as well as Fire Emblem Fates: Revelation (as paid downloadable content from June 10th, 2016) in-game for AUD $26 / NZD $ 34 each.