Villainy return this July (2019) with their highly anticipated third album RAISED IN THE DARK.
The follow up to 2015's DEAD SIGHT sees the band once again working with long-term collaborator Tom Larkin (Shihad) and his Studios in the City team as well as legendary LA stalwart Mark Needham (The Killers, Imagine Dragons, The 1975).The result is a shift into a new sonic and musical direction for the two-time NZ Music Award winners.
From the confrontational leer of the title track, to the proto-candy death-punk of 'IFXS', and the dystopian anthem 'Dreams', this record represents the extremes of the bands collective imagination. Energetic and innovative riff-work, outlandish guitar solos, a slamming rhythm section and crushing lyrical truths shows a band at the peak of their powers.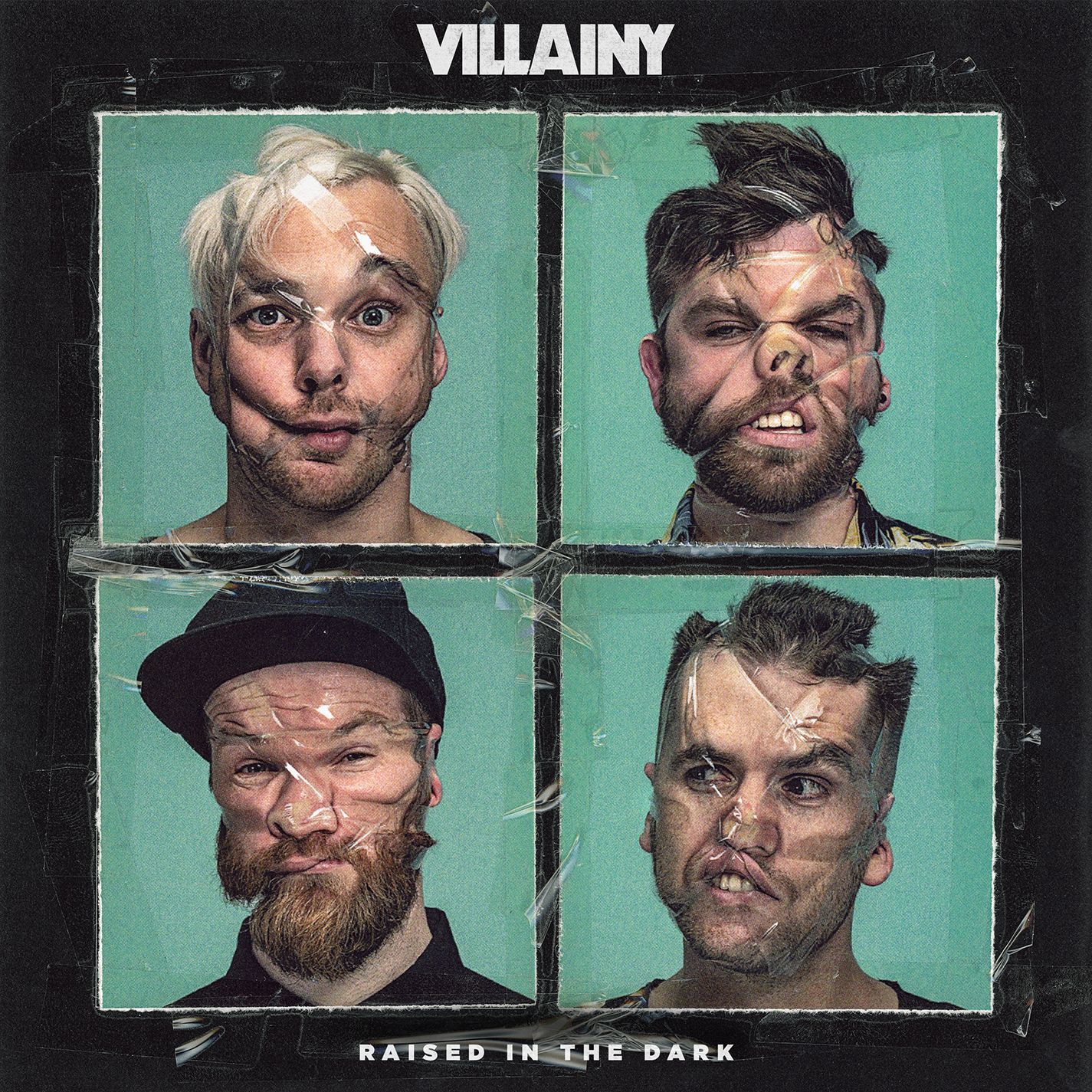 Vocalist Neill Fraser says of the album "We went all in on this record and over 12 months wrote literally 107 songs before picking the ones that made the grade. Beneath all the smashing, screaming and noise there is a real honesty and vulnerability to this album which we're really proud of."Since arriving in 2011 with game-changing single 'Alligator Skin', Villainy have been redefining what's possible with rock in New Zealand.  Both albums MODE.SET.CLEAR and DEAD SIGHT have debuted at #1 and won NZ Music Awards for Best Rock Album. Villainy have appeared at countless festivals as well as being hand-picked to open for AC / DC during their New Zealand stadium tour.
No strangers to the New Zealand rock landscape, Villainy are celebrating the new album with a nationwide tour in July 2019.
RAISED IN THE DARK promises to be Villainy's most ambitious and adventurous release yet.