For more than 30 years The Screaming Jets have lived by the ethos of the show must go, no matter what the adversity.
Today, they are proud to unveil their tenth studio album Professional Misconduct, following the devastating passing of co-founder, chief songwriter and bass player, Paul Woseen.
The record features ten new tracks including the singles 'Nothing to Lose' and the anthemic track, 'Second Chance' and is their first full album of all-new music in 8 years. All bar one of the album's tracks were co-written by the man fondly known as "Paully", one of Australia's most respected songwriters.
Front man Dave Gleeson shared his grief, saying, "It's been probably the most trying time in my professional life.  We lost Paul on the 15th of September and everything has been thrown into a bit of turmoil since then…. Paully wrote nine of the songs on the new album and we didn't just want to mothball that, we wanted to get it out there.   The guy was one of the greatest musos, songwriters, bass players that I've ever met and was someone who was constantly trying to write better songs.  Some people are prolific songwriters and Paully was a relentless songwriter.  There are probably 500 songs in books sitting around at his place."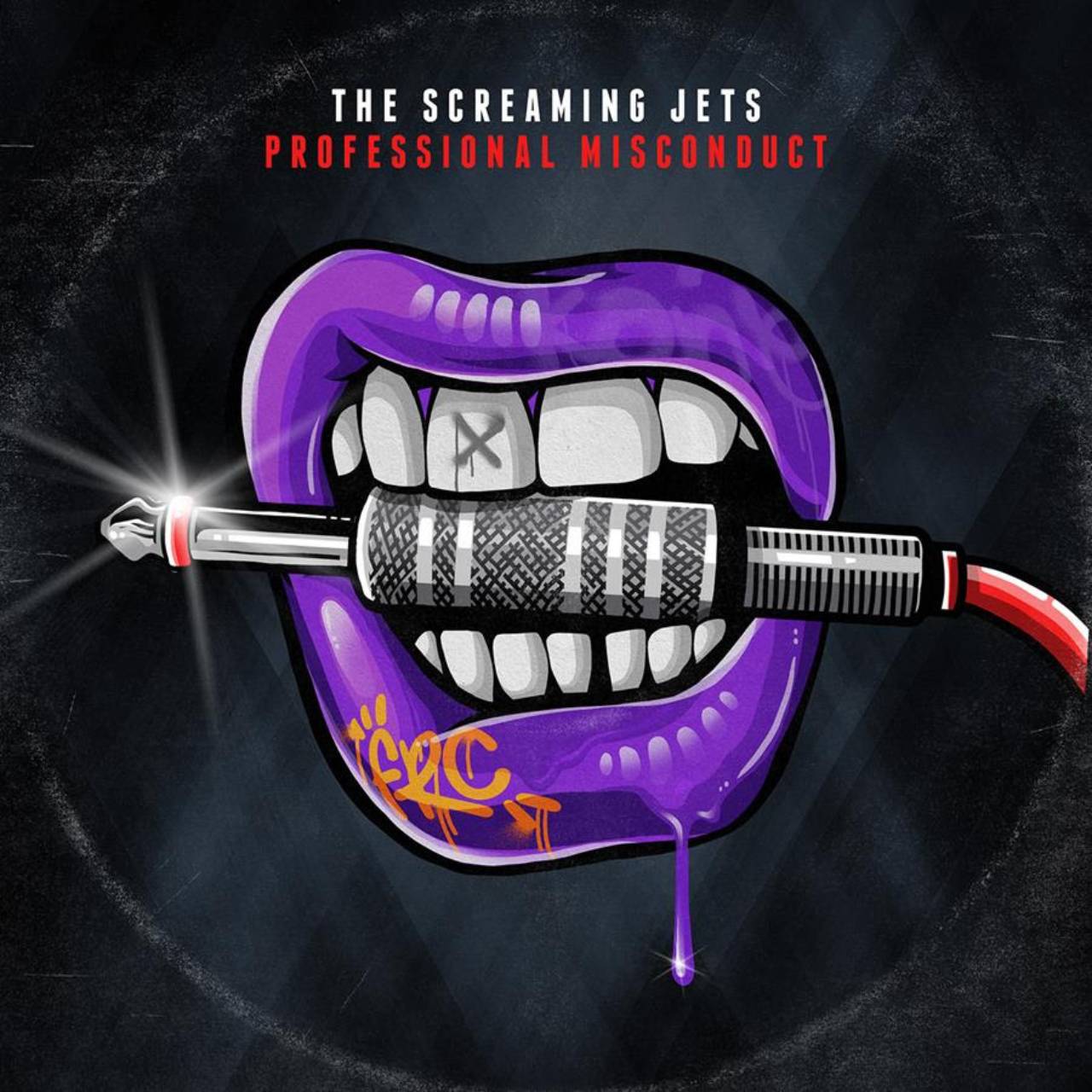 This album follows their love letter to Oz rock, Gotcha Covered, and the 30th anniversary edition of All For One. Produced by Steve James, who was there for the band's first record, these new tracks blaze with the intensity of a band that's just starting out.  It's been a long and eventful trip for The Screaming Jets, with the band accumulating four Top 10 albums and seven Top 50 singles along the way.
The band are looking forward to celebrating Paul's life with his thousands of friends and fans on their upcoming Professional Misconduct national tour and raising a glass to a life well lived.  The shows kick off on November 3 in Brisbane.  Dave explains, "Paul's passing was sudden and no one expected it to happen.  We are still reeling but we've decided to honour the dates that we've got. There's a fairly extensive run (of dates) leading into to March next year and we thought Paully was "the show must go on" kind of guy.  He'd be telling us to get out there, strap the guitars on, get behind the kit and belt out some rock n'roll."
On moving forward, Dave goes on to say, "You realise you've got to move on, all the boys are hurting a lot but the outpouring of love from all the fans here and around the world has been absolutely overwhelming and we really appreciate every single note and message of support that we've got".
Be a supporter of STG