Ireland's Dark Tropics return with their soulful third single, 'Keep Searching' – the follow up to their debut 'Badlands,' and the more recent 'Moroccan Sun.'
Exploring a more vintage sound than previous releases, 'Keep Searching' once again showcases some solid songwriting from this rising Belfast duo, masterfully blending frontwoman Rio's dreamy vocal with lush strings resulting in an almost mantra-like refrain to 'Keep Searching / Keep Breathing.' "'Keep Searching' was inspired by the vibrancy and romance of 60's American soul music," says the band. "It's about not wanting to be left behind and having the strength and resolve to chase a dream no matter what."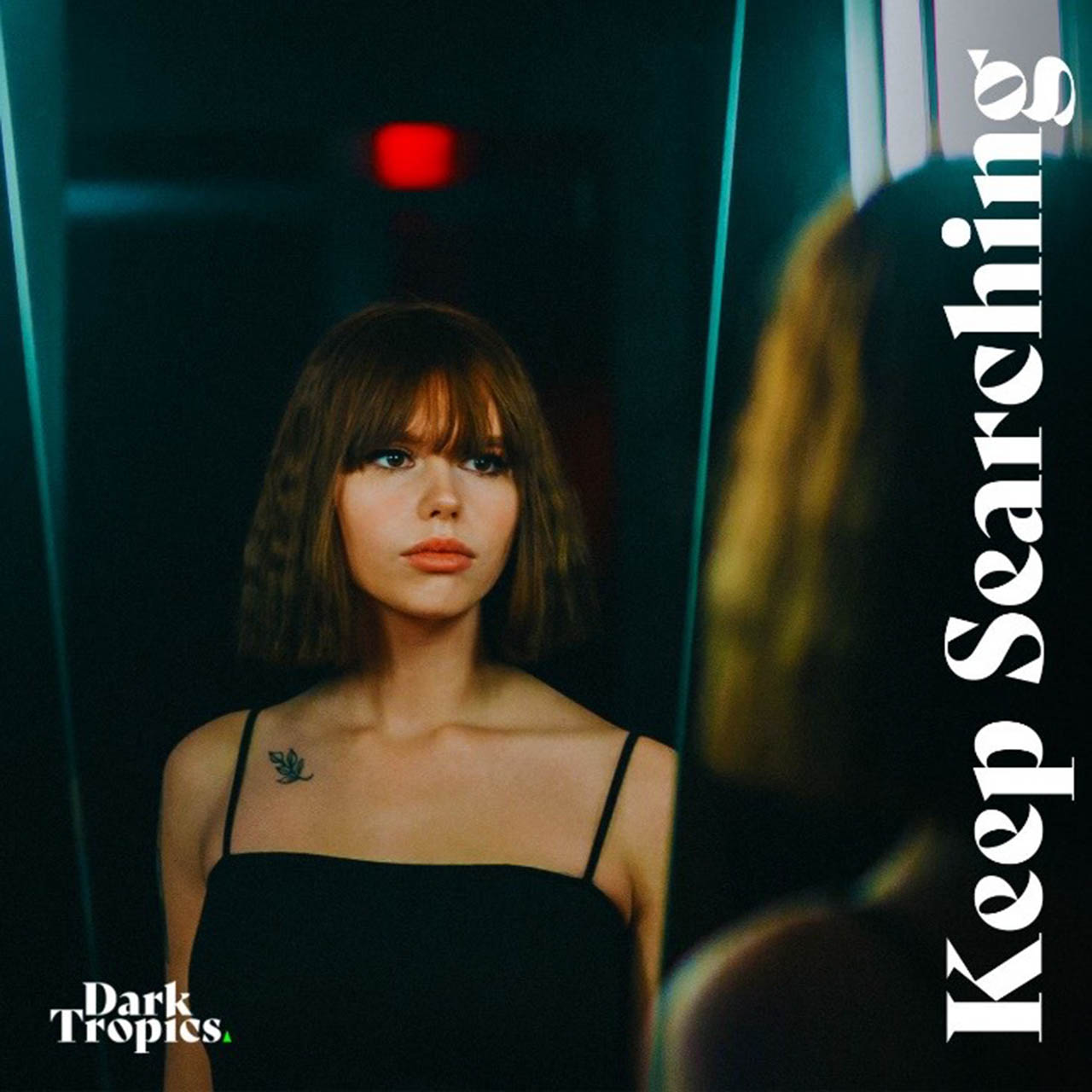 And don't miss Rio's interpretive dance in the accompanying video (above), filmed in a hazy Belfast flat. "The beauty of music is that everyone has a different perception of it," says Rio. "The video tells the story of a really troubled relationship. One where your identity is stripped and you need to search for the person you once were. It was directed by Thomas McKeown who used light and shade as a tool to further emphasise the emotion in the dancing and movement."
The formation of Dark Tropics was inevitable.
Drawn together by a bond that stretched via Ireland to Morocco, musicians Rio and Gerard found common ground in the form of Radiohead, Aretha Franklin and The Velvet Underground. Reaching from a deep pool of influences (William Somerset Maugham, Paul Auster and John Cooper-Clarke) the pair formed a partnership – one that relies equally on instinct and guile.
Their creative vision has borne fruit with timeless, cinematic, pop-noir. Powered by analogue instruments and retro recording techniques, their music breathes life into an undying sound. The themes are picked from everywhere – the burning highs of lust, the fragility of heartache, the sting of betrayal and defiance in the face of hurt. A meld of contemporary and classic, the individual and universal, the scope of Dark Tropics is limited only by how far down the rabbit hole you wish to follow.
The duo released their debut single 'Badlands' last summer, followed by the uplifting 'Moroccan Sun' late 2020, to widespread critical acclaim, even getting Billboard's attention, who included it in their 10 Cool New Pop Songs, calling it "Bold, gorgeous, and above all, memorable." Radio support so far has included KEXP, Radio X and BBC Radio 1/Introducing in the UK and USA.
Dark Tropics, 'Keep Searching' is out now.
Be a supporter of STG