What do you do when your spaceship crashlands on a house in suburbia?
You plan your escape.
Solar Opposites from the guys that bought us Rick and Morty is currently streaming exclusively on HULU and follows the everyday lives of an alien family that suddenly find themselves having to cope with humans and a new way of life.
Headed by Korvo (Justin Roiland) who tries to keep the family of four on track for their eventual departure from the blue planet.
As Korvo tries to repair the ship with as little distraction as possible, the other's Yumyulack (Sean Giambroni), Terry (Thomas Middleditch) and Jesse (Mary Mack) with their pet Pupa enjoy their newlife, junk food, trash TV and humans in general.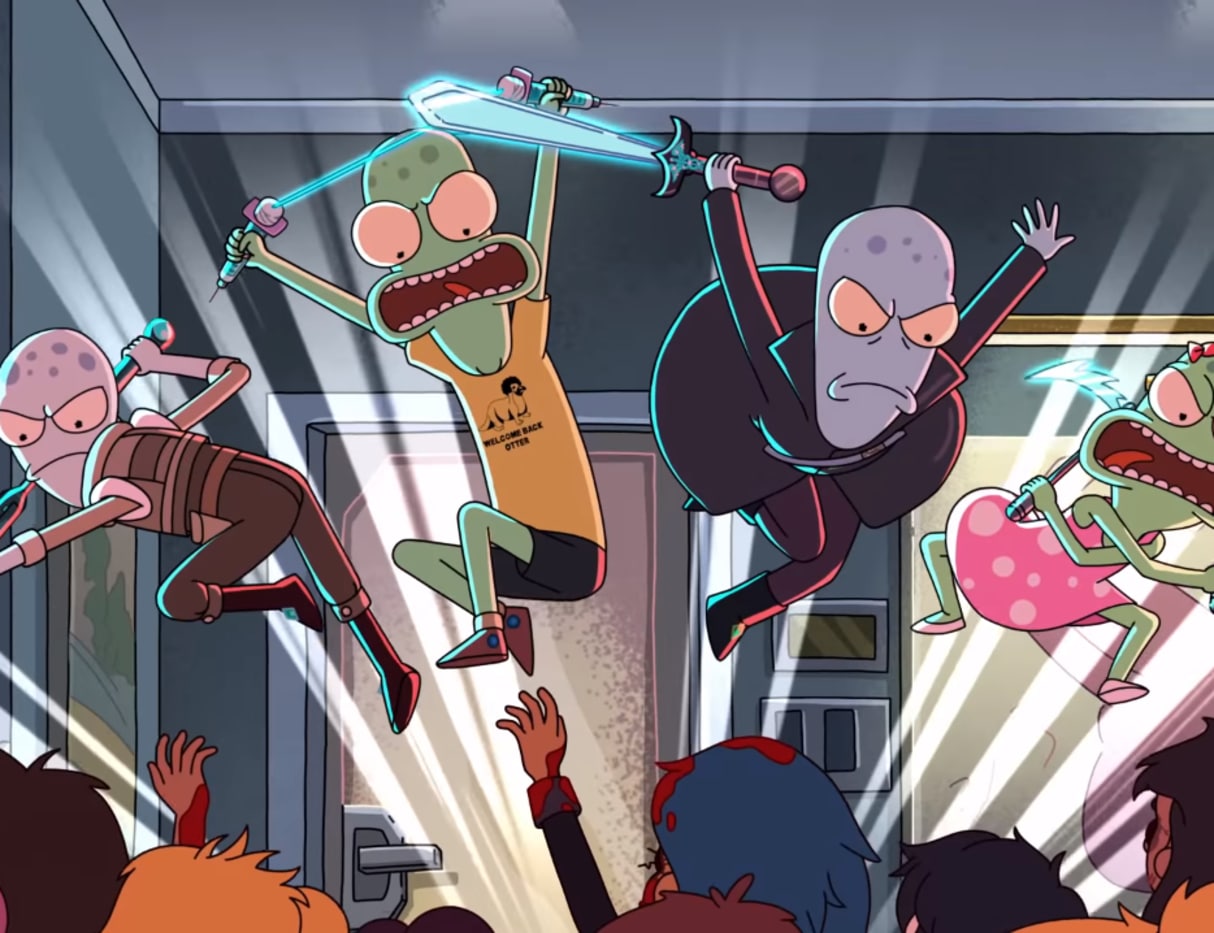 The two younger ones really enjoy humans – by shrinking them down and placing them in their glassed human collection.
All the while Korvo and family deal with their day to day, the shrunk teeny humans are also having their own share of life drama's as they do all they can to survive in this new world they are suddenly encased in.
Two narratives in one.
Solar Opposites is filled with both quick humor and making us laugh at ourselves as humans.
An excellent watch, whether you binge it or go episodic – of the eight episodes in Season One, like me you'll be left wanting more.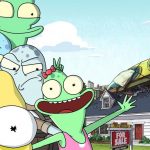 Solar Opposites TV Series Review