A few years back New Zealand film industry professionals, Ample Films Ltd and in an association with Auckland's Unitec Institute of Technology got together to collaborate on Stars in Her Eyes.
Up and coming aspiring actors were cast in a first of its kind in New Zealand, where students from Auckland's Unitec Institute were invited to participate in the production and marketing while Ample Films took the lead and overall investment.
Written by Athina Tsoulis, Lucy Zee and Danny Aumua and Directed by Athina Tsoulis, who has a few other feature films to her credit, Stars in Her Eyes debuted at Auckland, New Zealand's grandest theater; Sky City Theater on Friday the 18th of November 2016.
Stars in Her Eyes is a romantic comedy film, styled from the Bollywood genre.
It tells the story of Anousha Patel (Leila Alexander). A 30 years old Indian girl living in suburban Auckland, New Zealand. Anousha takes care of her elderly Mum who recently had a stroke and she pens a column a fortune telling column for a local newpaper.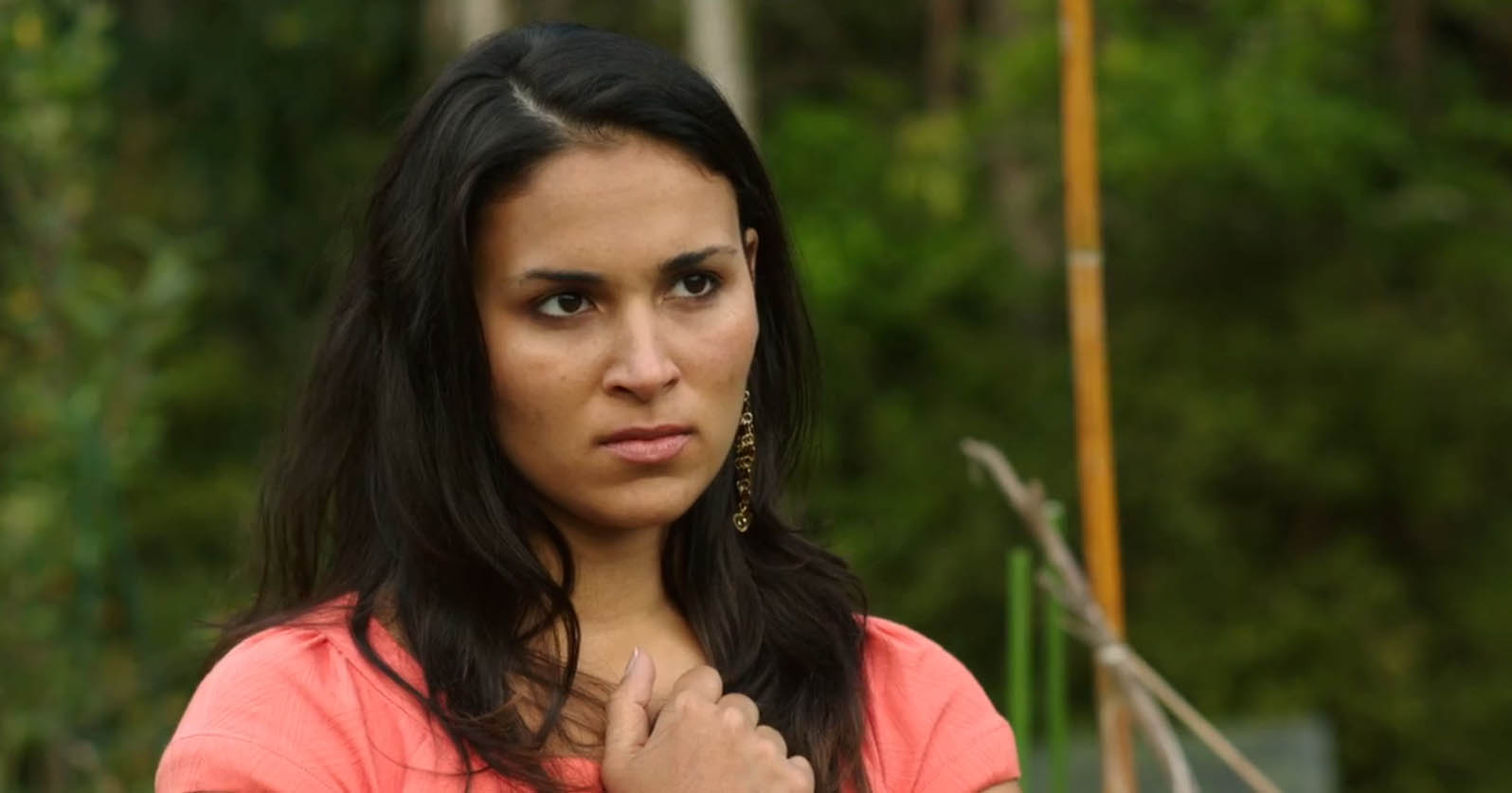 Anousha has one older sister Lakshmi (Negin Allaverdi-Gorji) who is married already and appears to have a successful life and also two brothers, Damon (Mohit Sharma) and Sanj (Colin Mathura-Jeffree) who are in stark contrast to eachother. Damon's artistic endeavours don't sit too well with the family monarch and father played by Mohinder Anand whereas the oldest; Sanj is a New Zealand Cricketing legend and the ideal child in the family.
Anousha is pushing 30, slightly over weight and still a virgin. Her time is taken up by caring for her disabled Mum, while her siblings live their own lives, the most distant one being Sanj who with his sports is generally always from home… however the prodigal Sanj also has a secret that he is trying to keep under wraps.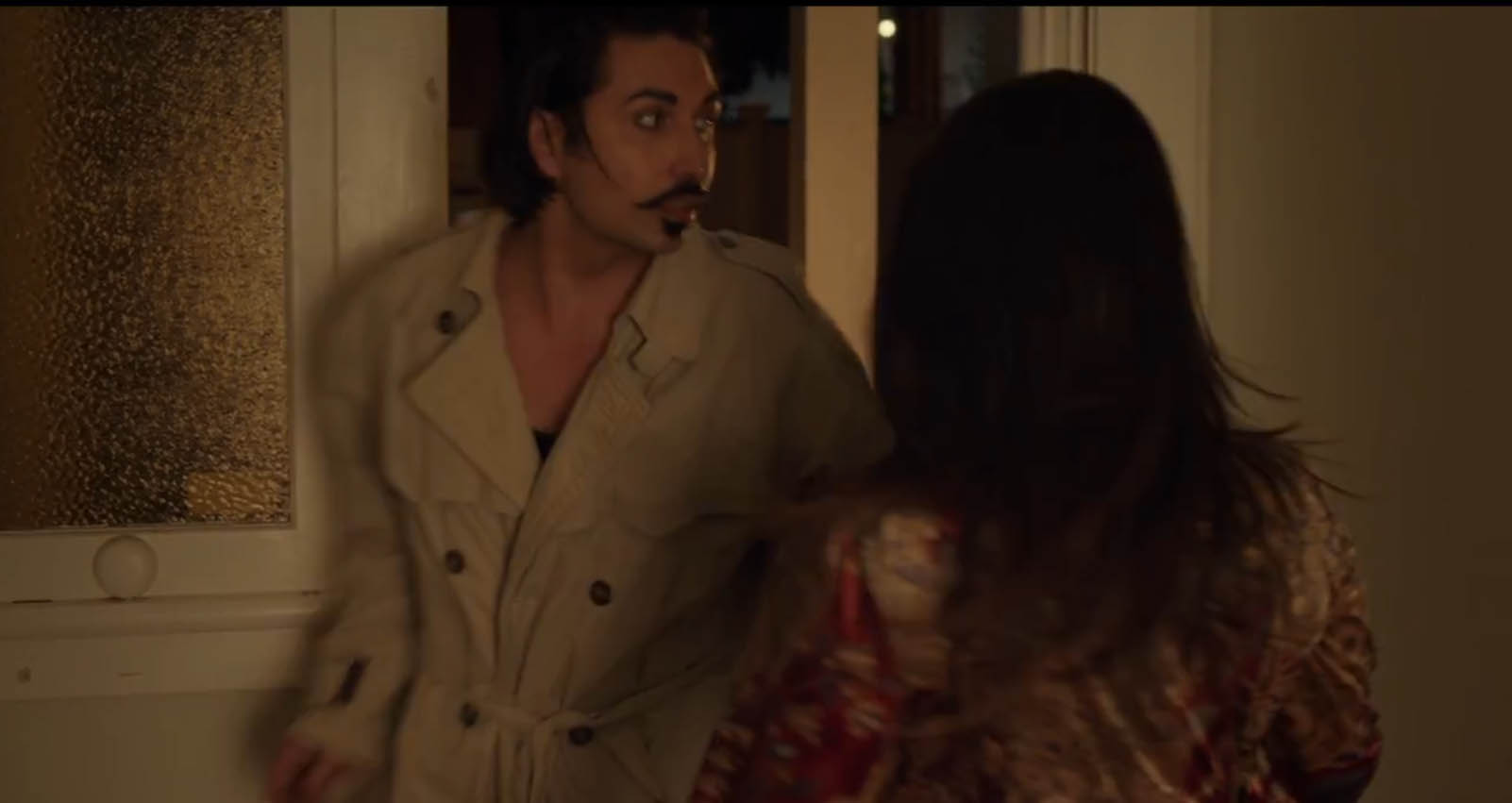 Given mis-guided advice from her childhood friend and neighbour Jay (Eli Mathewson) Anousha sets out on a path of discovery of self-worth, sexuality and determination to find a boyfriend.
That opportunity arises when she she sees Raj (Vinay Chinni) a local Bank Teller. He catches her eye, but Raj doesn't seem to notice Anousha, even though he himself is seeking love with the unhelpful assistance from his workmate Miten (Tarun Mohanbhai).
Anousha engineers it so that their paths cross via her Stars column. Raj had been writing in to the column seeking relationship advice. The responses he gets are very specific and tailored to Anousha who begins a mission to attract Raj.
However when the two finally meet and begin dating Raj turns out to be a bit strict and almost jeapordises the blossoming relationship.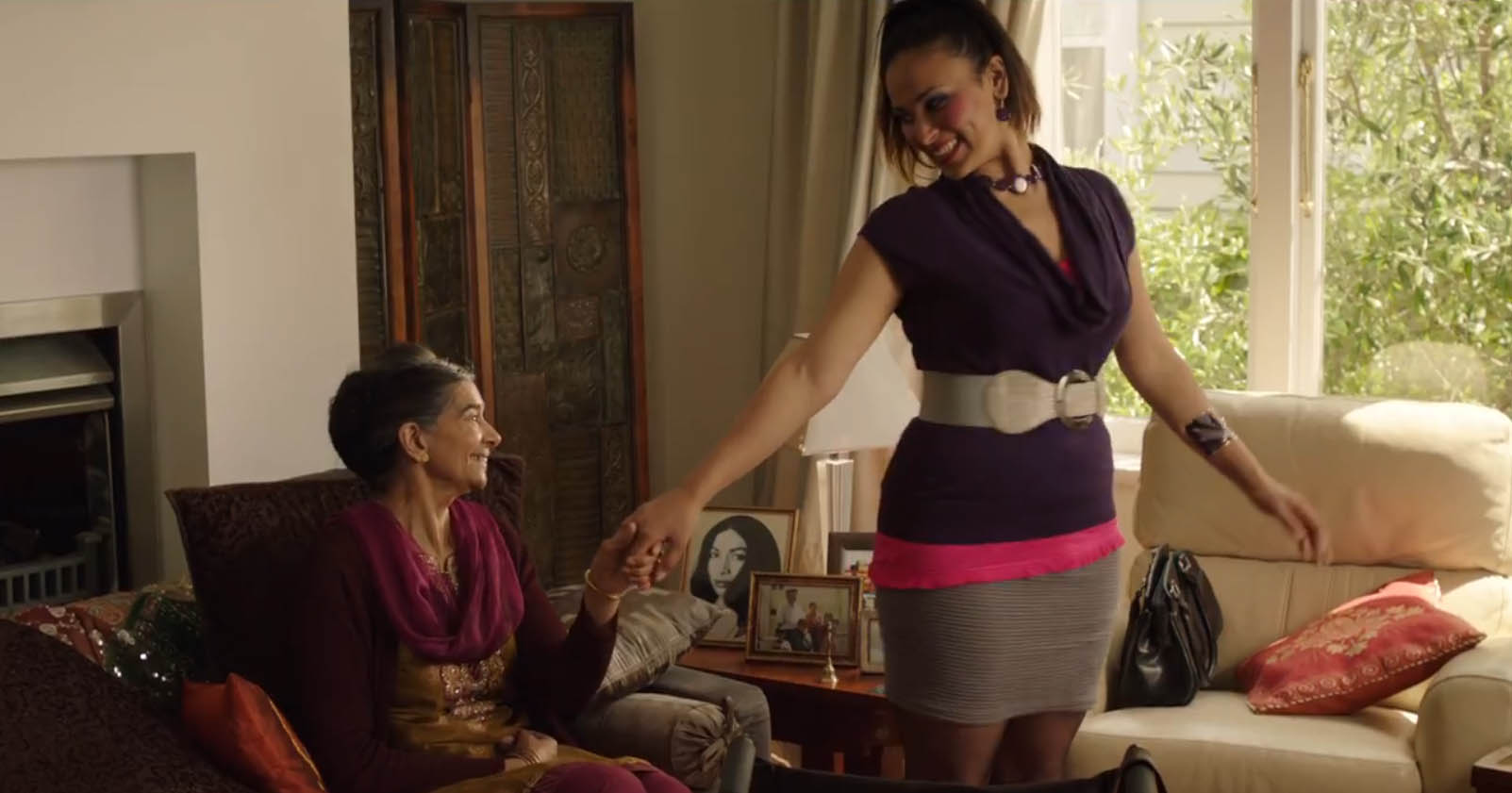 Stars in Her Eyes is fully comedic, where it takes a tongue in cheek view on Indian family culture, life in New Zealand and how a Indian woman's life can be controlled by her culture, family and even friends.
It's a film that has been made by a whole series of newcomers in to the industry. Not just the students that assisted from Unitec Auckland, but the actors aswell, with the exception of Colin Mathura-Jeffree, who is internationally known for his two seasons of New Zealand's Next Top Model and New Zealand's Hottest Home Baker, aswell as being an international male super model. Tarun Mohanbhai who plays Raj's close friend and workmate Miten is also known as a regular on the New Zealand professional Comedian circuit.
All actors, from Negin through to Vinay, Eli, Mohit, Mohiner and even the Bank Security guy played by Jansen Ryan make the entire story and they equally give outstanding performances of their respective characters. However lead actress Leila Alexander makes Stars in Her Eyes the film it is as her personality as Anousha Patel shines out. Leila herself was a law student at the time of production.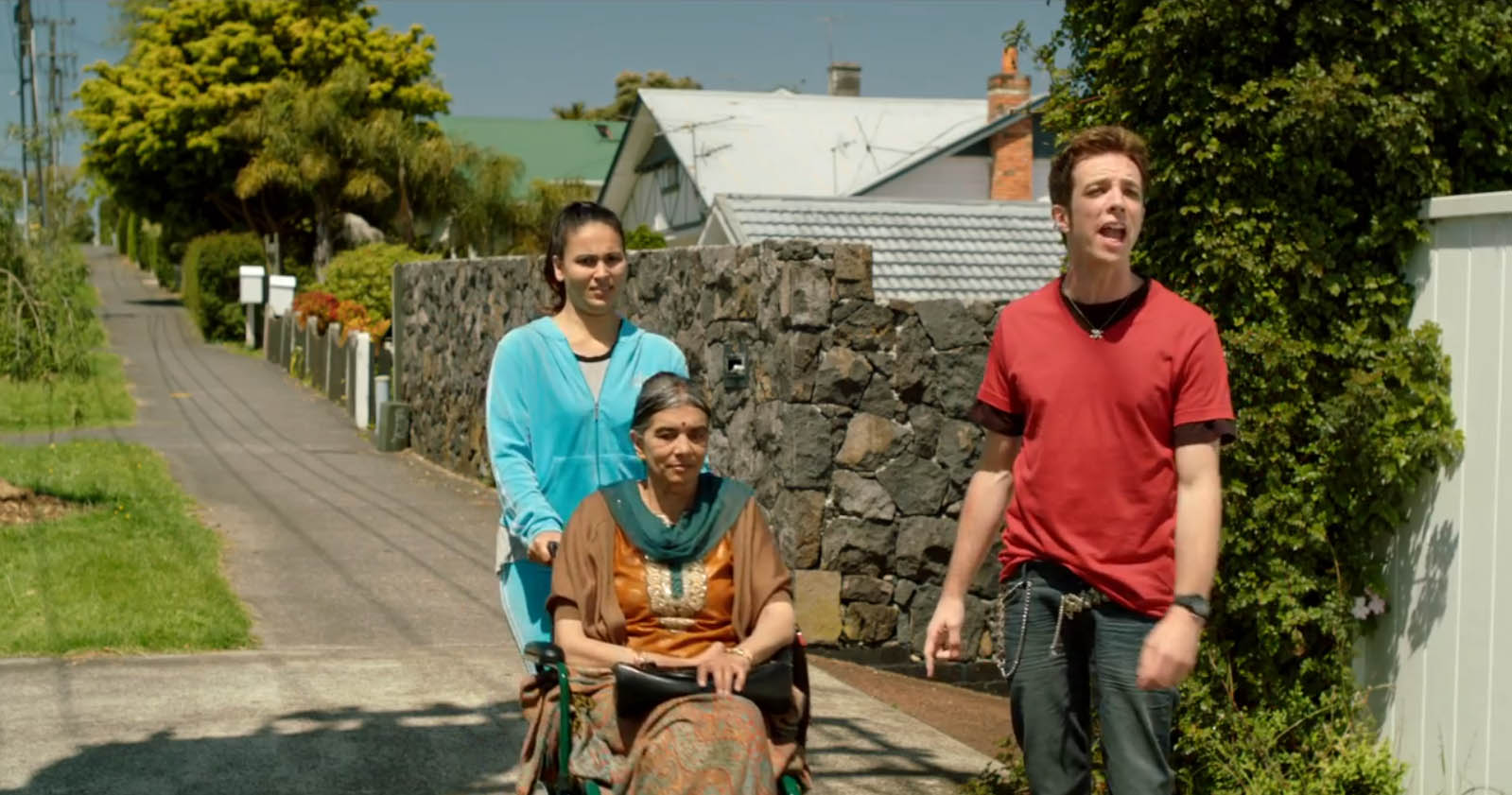 Stars in Her Eyes is at it's essence a film worthy of New Zealand's cinematic history books and a film that everyone must see.
Stars in Her Eyes will be showing at select cinema's in Auckland and will release on VOD (Video on Demand). I am hopeful that we see more collaborations with learning institutes such as this in the future.
If there is a locally produced film to see right now, this is it. A truly outstanding piece of theater produced garnering a deserved five stars from us.
So be sure to get some Stars in YOUR Eyes all the while supporting New Zealand's local film industry.
Stars in Her Eyes (Ample Films - 2016) Review
Year: 2016
Rating: M
Running Time: 99 MIN
Genre: Comedy, Drama
Director: Athina Tsoulis
Starring: Colin Mathura-Jeffree, Leila Alexander, Eli Matthewson, Tarun Mohanbhai, Mohit Sharma, Janson Ryan, Negin Allaverdi Gorji, Vinay Chinni, Mohinder Anand
Production Studio: Ample Films Ltd
Distributor: Ample Films Ltd