Do you like to make your friends and family question your viewing choices because they're just so bizarre?
Is the Incredibly Strange strand at NZIFF your BFF? Do you enjoy all things dystopian? If so, Chino Moya's Undergods is definitely for you.
IMDb calls it "an otherworldly journey through a Europe in decline…" and that's just the tip of the iceberg. Moya (who also wrote the script) takes you through a series of bleak tales that are reminiscent of Ben Wheatley's High Rise, colliding full-force with the WTF dystopia of Lorcan Finnegan's Vivarium and with a sprinkling of Andrei Tarkovsky's Stalker.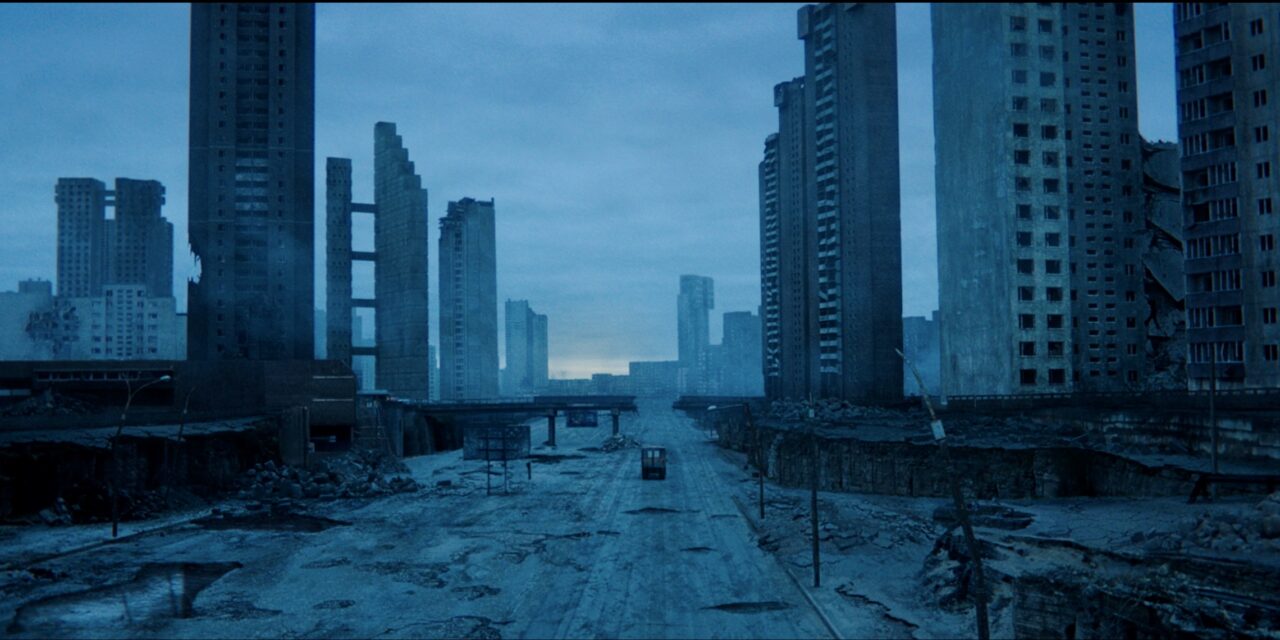 Our tour guides through this bleak world are K (Johann Myers) and Z (Géza Röhrig), two men in a gray, bombed-out and broken landscape, driving a truck reminiscent of the post-apocalyptic world of Mad Max but in a European setting. Picking up corpses on the roadside and loading them into the back of the truck (we later find out they sell bodies for meat and sell people who are alive as workers), they start talking about dreams they have had which leads us into the first story.
I don't want to go too in depth into each story, because they all intertwine seamlessly into a larger narrative which I don't want to spoil. However, these are tales in which inequities in relationships are highlighted, greedy swindlers pay the ultimate price, and strangers coming into the picture causes friction and further disharmony in already disharmonious circumstances.
Undergods is primarily lensed in a blue-gray tone which adds to the austere nature of the film. The world outside of Z and K's dystopian city is just as minimalist and utilitarian, albeit not broken. Apartments are sparse, with little personality. There is a painfully ordinary geometry to everything, even the little two-story house belonging to Rachel and Dominic of the last story.
And to heighten this strange world even further there is a glorious electronic soundtrack that is always present at just the right time. There's even a small sprinkling of harpsichord to spice things up.
The film features some well-known character actors who are perfect for their roles, including Burn Gorman (Pacific Rim: Uprising, The Expanse, Game of Thrones), Ned Dennehy (Peaky Blinders, Mandy, Guns Akimbo), and Kate Dickie (Game of Thrones, Peaky Blinders, Star Wars: The Last Jedi).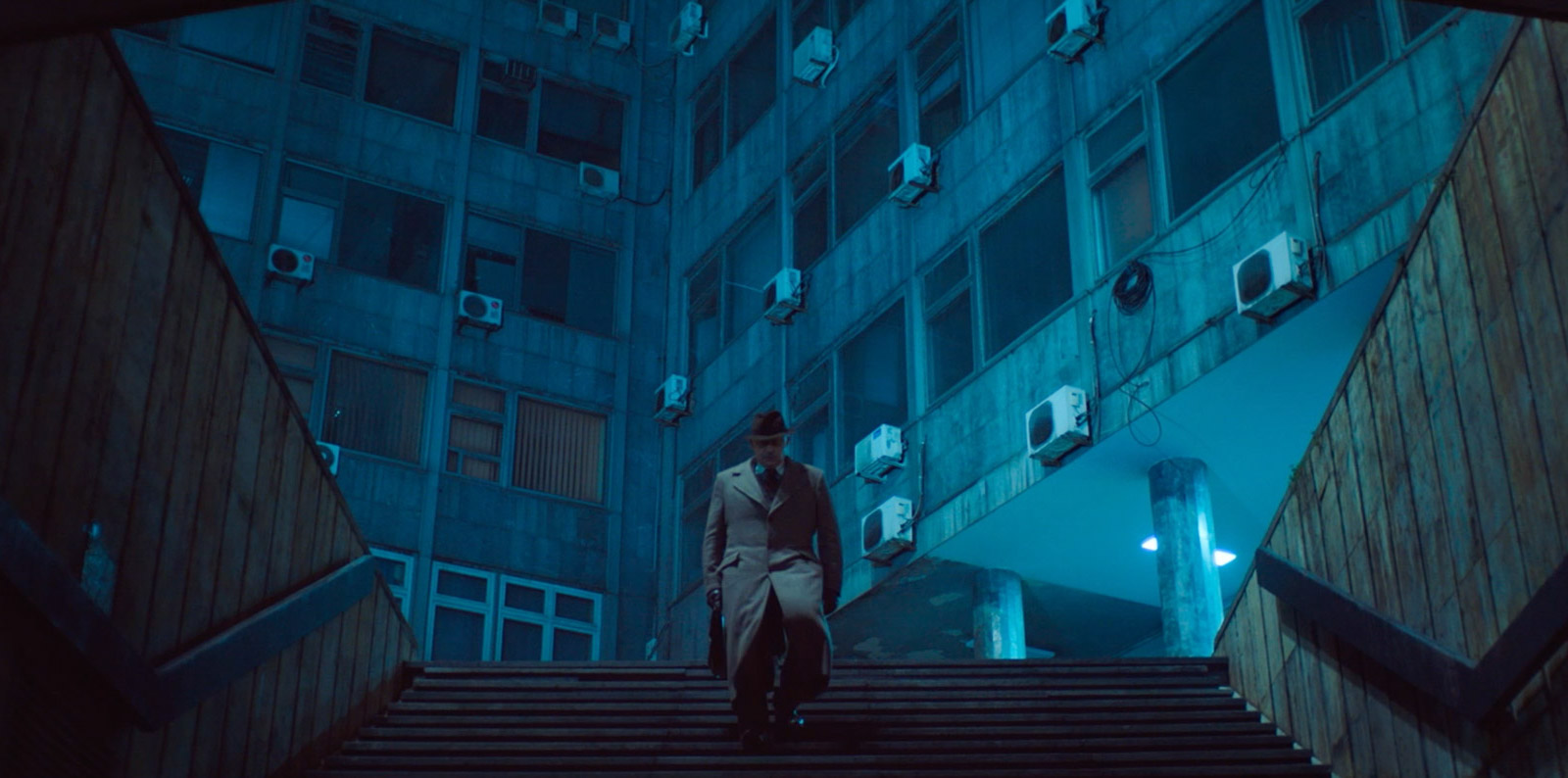 In fact, there's something both magnificent and disturbing about Burn Gorman singing "My Way" on karaoke. You'll see what I mean. Think: Oscar Isaac's disco dancing in Ex-Machina and you're halfway there.
All of that being said, I was left with questions, and you may be too. My biggest question revolves around the 'University Lottery' mentioned in the last part of the film. I wanted to know more about that, as well as about the town K and Z are living and working in. Perhaps that's the true genius of Undergods– it doesn't reveal all of its secrets.
So, after the black hole of a year that was 2020 if you can stomach dystopian content and want something that's equal parts cerebral and weird, you will definitely enjoy Undergods.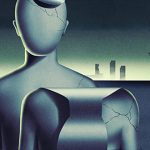 Undergods (Z56film – 2021) Review