There is an elite, secret group that every day saves the Earth from total destruction, and we the civilians of this planet are totally unaware.
They are the Men in Black.
An alien policing Immigration / FBI-like unit with super-tech and epic guns, protecting us, keeping all alien migrants in-check as they co-exist with us, without our knowledge.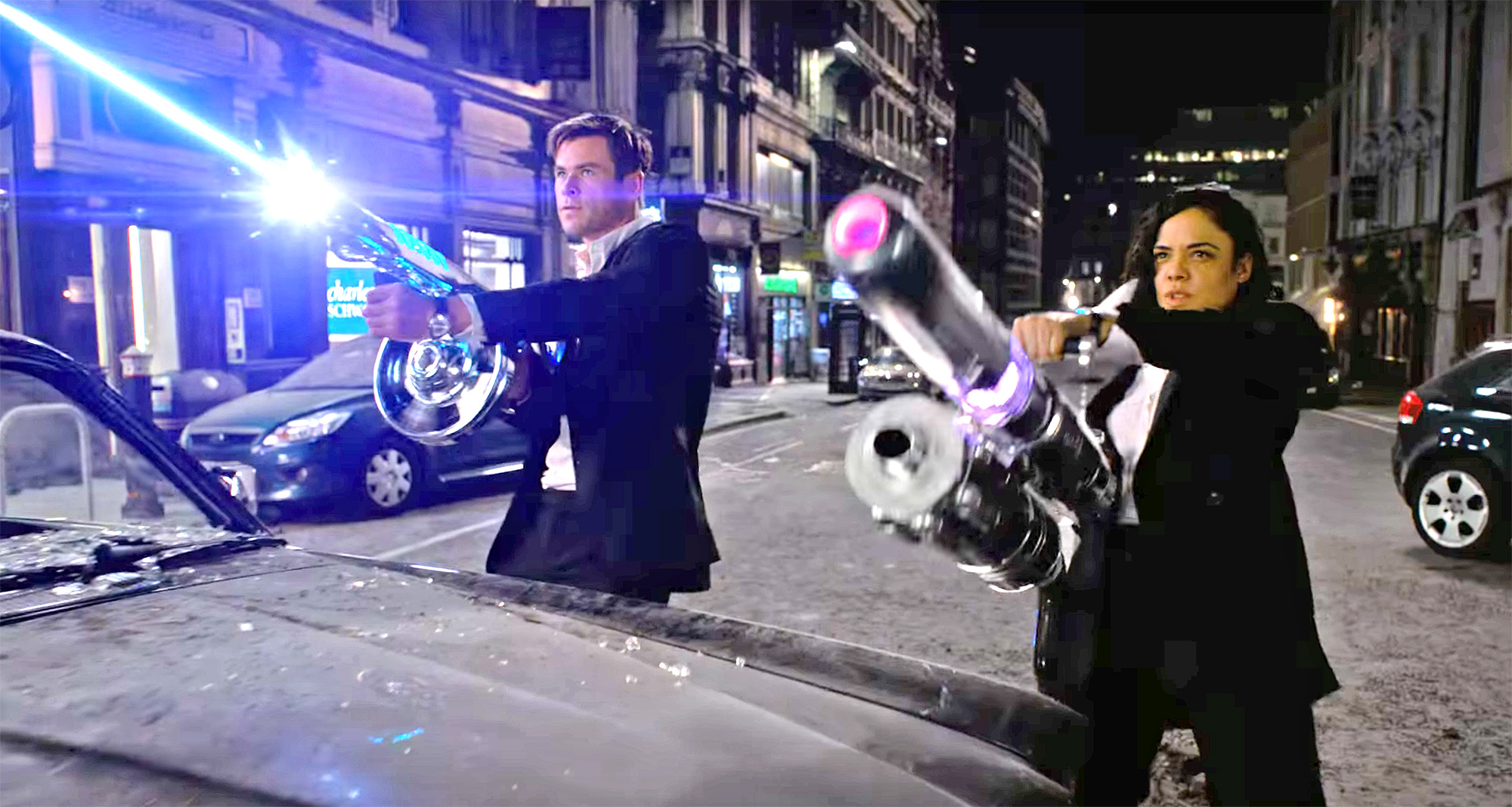 Stephen Spielberg's Amblin Entertainment is back at the helm of his light-hearted trilogy of Men in Black (MIB) films, bring in the fourth chapter to the series.
Chris Hemsworth takes on the role of Agent H with Liam Neeson as High T – the head of the International branch.
High T and Agent H had worked together a few years back and in a heroic feat, saved the world from an alien Hive from atop of the Eiffel Tower in Paris.
Meanwhile, a young girl called Molly witnesses an extra-terrestrial landing in her small town – as the Men in Black besiege the activity site, a small other-worldly creature tries to hide from them.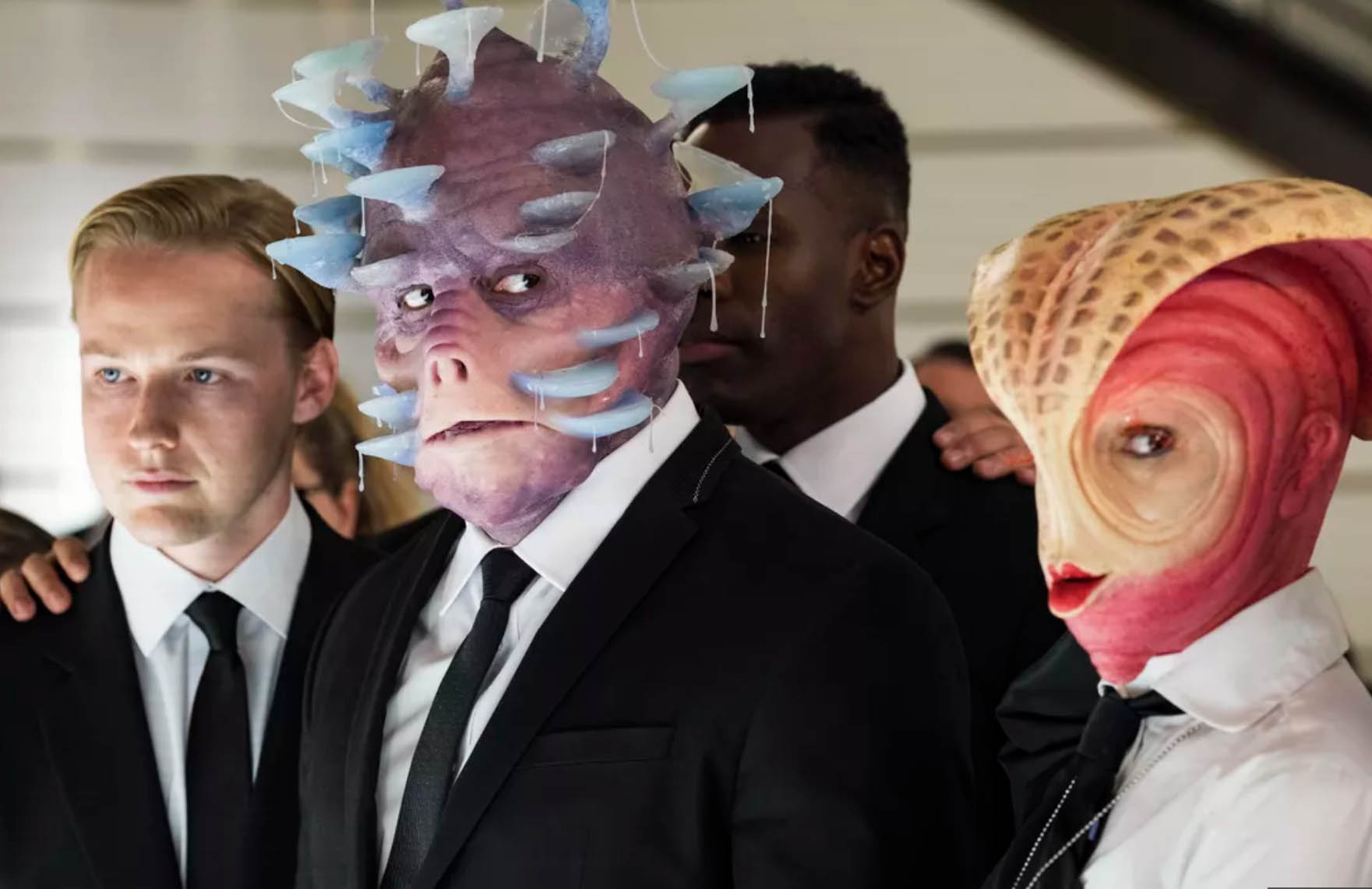 Molly assists the frightened alien and this sets in motion Molly's future.
Knowing that the Men in Black actually exist she spends her life pursuing them, until she finds their International branch and ultimately, just walks in.
Sided up with Agent T the now Agent M (Tessa Thompson) is thrown in to an internal conspiracy where a rogue agent in the International branch is seeking an alien artifact, a super weapon.
Agent M is initially given this device and the two find themselves being tracked down by both rogue aliens and their fellow MIB Agents.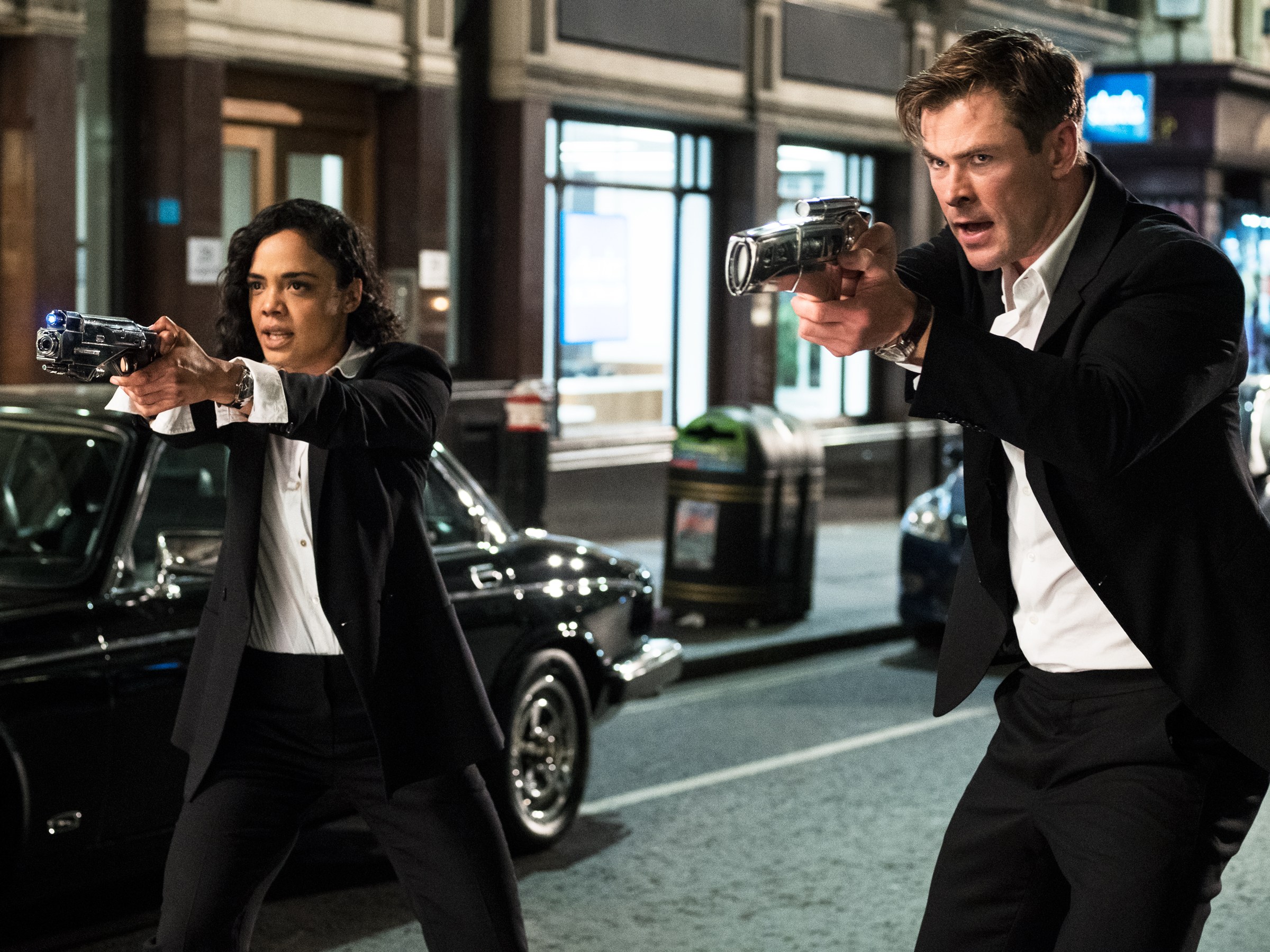 Then there are two shape shifting cosmic twins (Laurent and Larry Bourgeois) who relentless pursue this mega weapon for themselves. The seemingly indestructible duo come across as bad guys, but really, are they just trying to save themselves and their home planet…?
MIB: International plays out in the similar flavour as the prior films, although I would say that this fourth addition to the franchise seems to a bit more relaxed and slapstick filled.
Comic relief is given by  a small and cute-ish alien called Pawny (Kumail Nanjiani) who alleges his life to Agent M as his new Queen, after he failed to save his own Leader.
While MIB: International is super entertaining and a fun-filled thrill ride (there's even a Thor gag) it doesn't quite live up to its predecessors for me.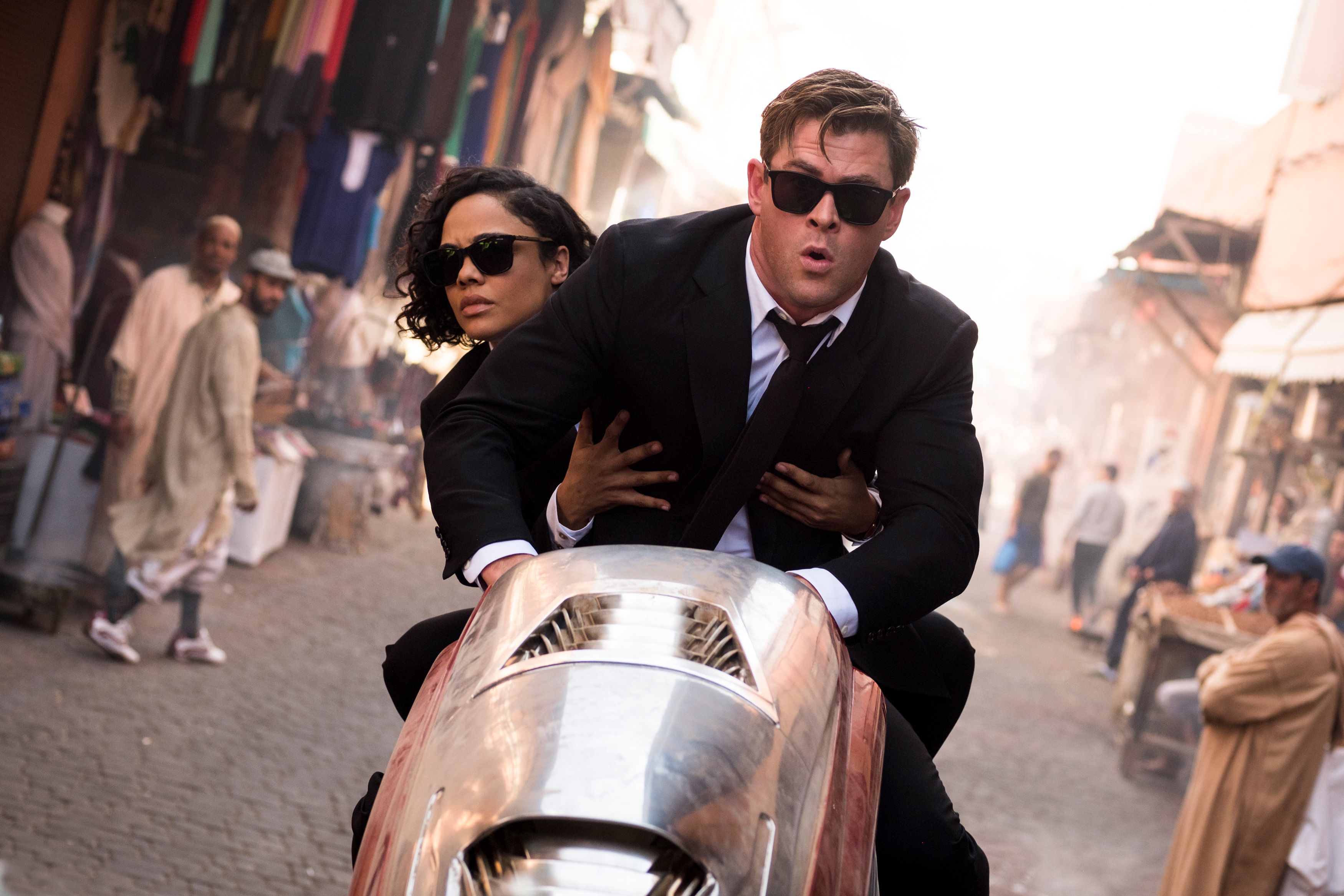 Chris Hemsworth seems to utilise a similar acting formula as he does in the Marvel films and it is hard to engage, knowing that he is meant to be a differing character in a completely different film.
An absolute recommend to see though, if you have watched the others, and if you haven't MIB: International is clearly a standalone within its own right.
MIB: International – a truck load of fun with some memorable aliens.
Men in Black: International (Sony Pictures – 2019) Review
Film Details
Year: 2019
Rating: M15+
Running Time: 115 MIN
Genre: Action, SciFi
Director: F. Gary Gray
Starring: Chris Hemsworth, Tessa Thompson, Rebecca Ferguson, Kumail Nanjiani, Rafe Spall, Laurent Bourgeois, Larry Bourgeois, Emma Thompson, Liam Neeson
Production Studio: Columbia Pictures, Amblin Entertainment, Parkes + Macdonald, Image Nation, Tencent Pictures
Distributor: Sony Pictures</p