Extraterrestrials have been a source of public fascination for decades, and given the recent House Oversight Committee hearing into UFOs Marc Turtletaub's Jules feels timely.
And while it may seem like a sci-fi vehicle with an older cast, the film effectively highlights the struggles of ageing, such as isolation from adult children and cognitive decline.
Milton (Ben Kingsley) is a widower who lives in Boonton, Pennsylvania. He regularly attends his local council meetings and puts forward the same suggestions during the public comment period every session. His daughter Denise (Zoe Winters) still lives in town and works as a veterinarian, but he is estranged from his son who has moved away from Boonton. Denise is concerned about her father's cognitive decline, something Milton is adamant isn't a problem. Milton's routine of watching CSI reruns every day and attending the council meetings will be disrupted abruptly when a spaceship crash lands in his backyard one night. He attempts to try and let Denise know about his unexpected visitor (and brings it up during a council meeting), but to no avail.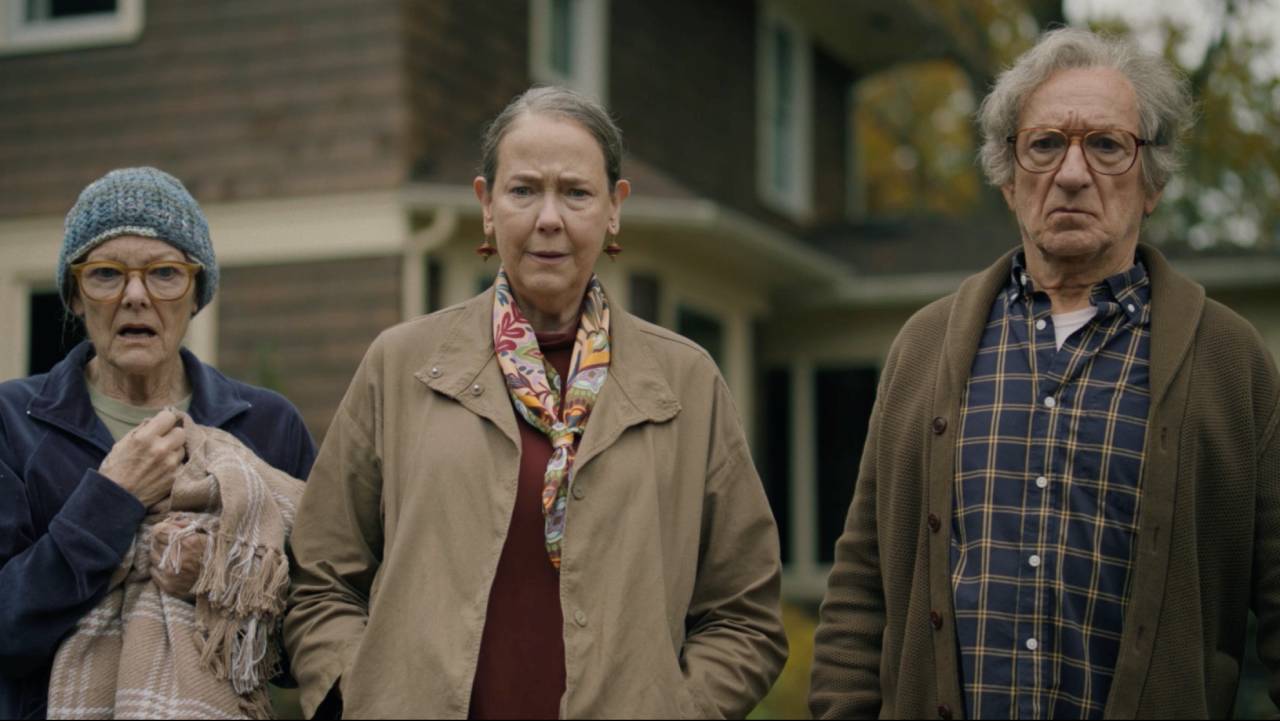 Soon, he will meet the owner of the crashed vehicle: a diminutive humanoid alien who does not speak but has a love of apples. The alien would have remained a secret if it wasn't for fellow townswoman Sandy (Harriet Harris) coming over to use Milton's printer.
Not to be outdone, another local, Joyce (Jane Curtin) snoops one evening and discovers Milton sitting at the dinner table with Sandy and the now-named Jules. And while they bond with Jules and bond with each other over their new shared secret, Denise begins to become increasingly worried about Milton's cognitive health, especially when he casually remarks at the local market about Jules' existence.
And while Milton, Joyce and Sandy happily bond with their new alien friend, there are major threats to his existence looming into view. The National Security Centre is tracking any intelligence regarding a crashed UFO, and when Sandy's life is threatened Jules intervenes in a manner which is reported to police. Meanwhile, there's also the manner of Jules' spaceship requiring repair and a special form of fuel to help him do that…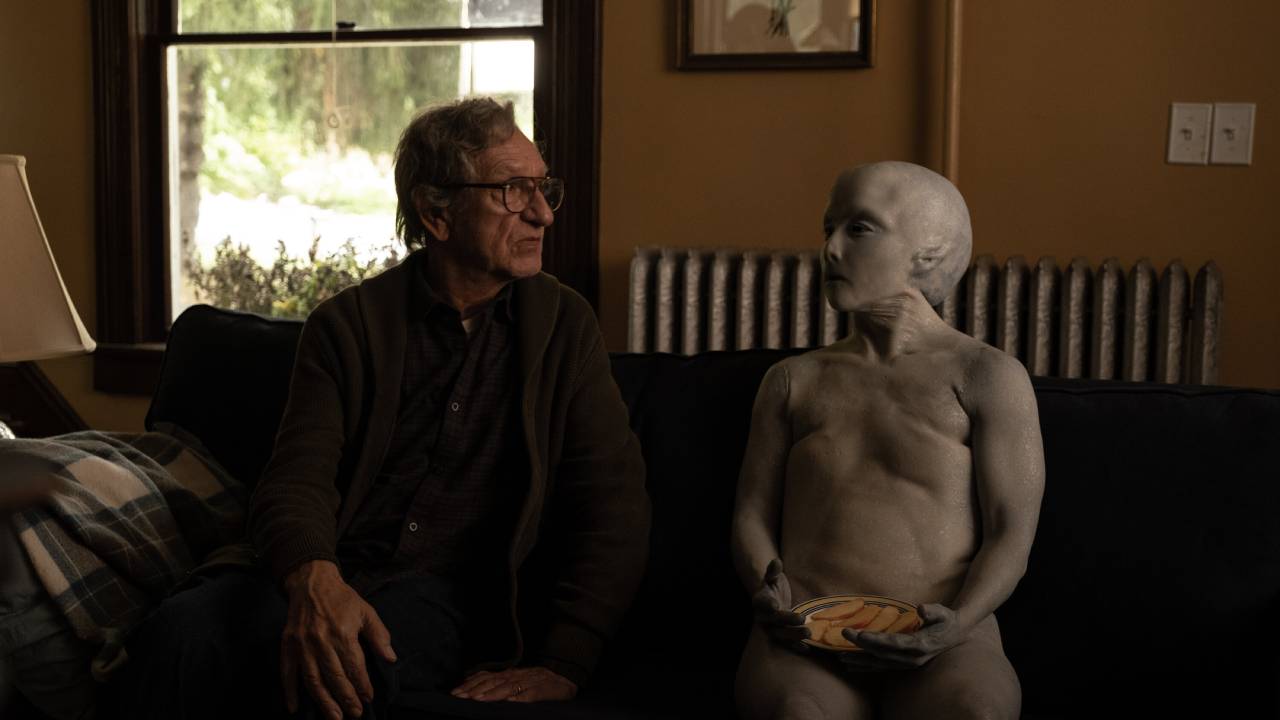 Jules is a perfectly adequate film, with a great deal of emotion.
However, the film runs at a brisk 90-odd minutes and struggles to remain entertaining even in that short amount of time. The film is very heavily centered on the message of the struggles faced by the older members of society; and while that's an important message to get across, many viewers may come to the film expecting far more sci-fi elements than there are. The film will also potentially be very triggering for cat lovers, so you have been warned. That being said, the three leads are definitely the beating heart of the film and their performances elicit a great deal of empathy, as does the completely silent Jules (Jade Quon).
The film feels like a respectful tip of the hat to alien-related films and television of the 80s and 90s. For instance, the town's motto is "a great place to call home", something which Milton believes needs to be changed because it sounds like it's a great place to call via telephone (a wink to E.T.). Jane Curtin has previously starred as an alien in the 90s film Coneheads and also starred in the iconic alien show Third Rock from the Sun. Governmental alien-chasing feels very X-Files-esque, and Jules' choice of fuel for his spaceship will remind 80's kids of the comedy Alf where the titular alien ate cats. In terms of the intersection between alien contact and older people, there's also a vibe reminiscent of the film Cocoon.
Jules is not a bad film by any stretch. It has its merits and most definitely has a heart, but it's a film that feels less like a sci-fi and more like a gentle allegory about ageing. As long as you take that into account, you won't be disappointed.
Jules (Madman Entertainment – 2023) Review