Gru, the once masterful villain returns for a trifecta in a franchise that has made celebrities out of the yellow banana loving haphazard Minions.
Despicable Me 3 sees the once criminal Gru (Steve Carell), now an Anti-Villain Agent of the AVL with his partner Lucy (Kristen Wiig) on a mission to retrieve the worlds most expensive diamond, which was pilfered by a newly introduced no-gooder; Balthazar Bratt.
Bratt (Trey Parker) was once a beloved child star with his own 'rad' TV series throughout the 80's.
Sadly, Bratt got older and was no longer cute. This meant the end of his acting career… or did it?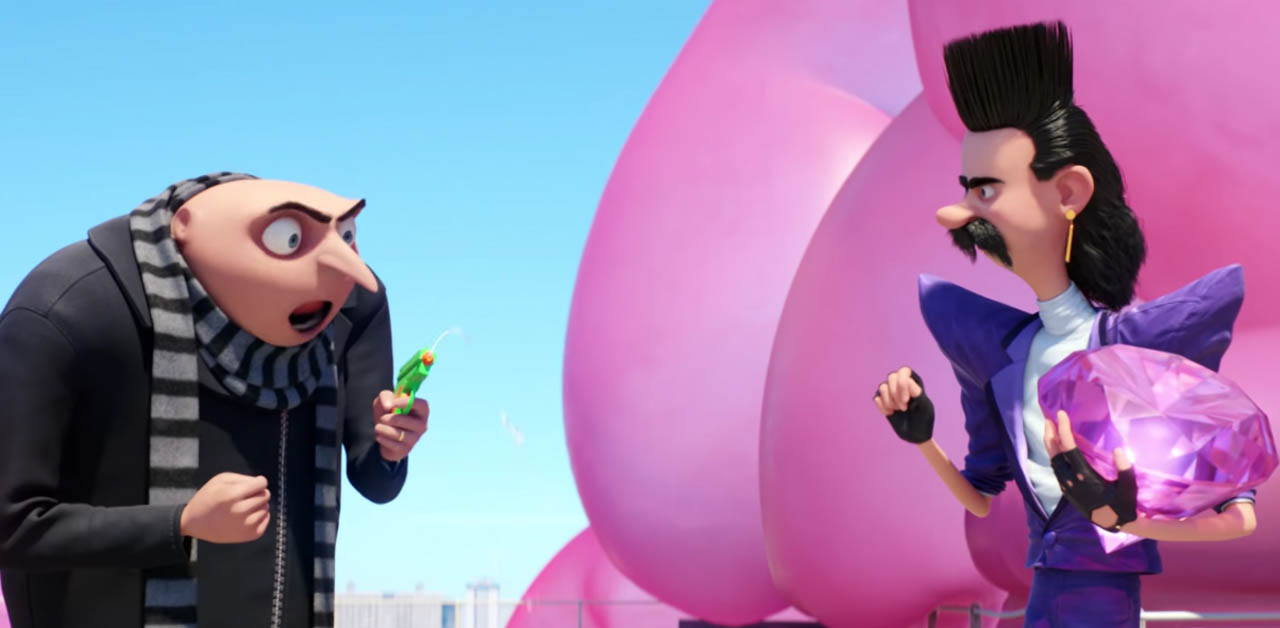 Unable to let go, the former 80's child star becomes a super villain and with Gru now out of the game rises back to notoriety, using his 80's technology and know how to wreak havoc on the unforgiving public that once adored him but had all but forgotten him now.
However, things do not go as planned and Gru gets kicked out of the AVL. Lost and feeling as though he no longer has a purpose, it is very soon after that Gru learns that he has a twin brother; Dru.
As this revelation comes to light, the Minions pack their bags and leave. Disillusioned by Gru no longer being a baddy, they set out to find a new master.
Gru packs up Lucy and the girls and they venture off to meet the very wealthy 'pig farmer' Dru, who had always aspired to be a super villain.
Gru and Dru partner up and it is true to say that you can't keep a good villain down…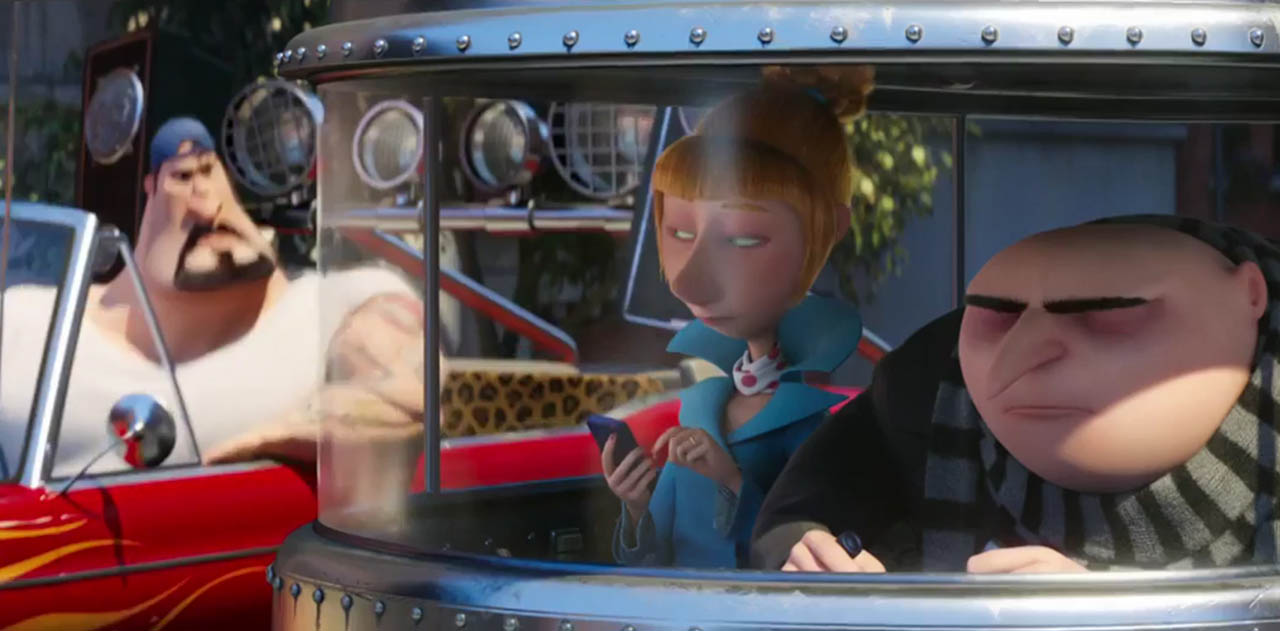 I loved the first Despicable Me. It was unique, original and Steve Carrel did an outstanding job at bringing Gru to life. It was also refreshing to see a bad guy as the main character of a family orientated film.
My love waned slightly after the second iteration. The inclusion of a love interest and that the premise of Despicable Me was changing course made me feel the series of films was in danger of following the usual family film tropes.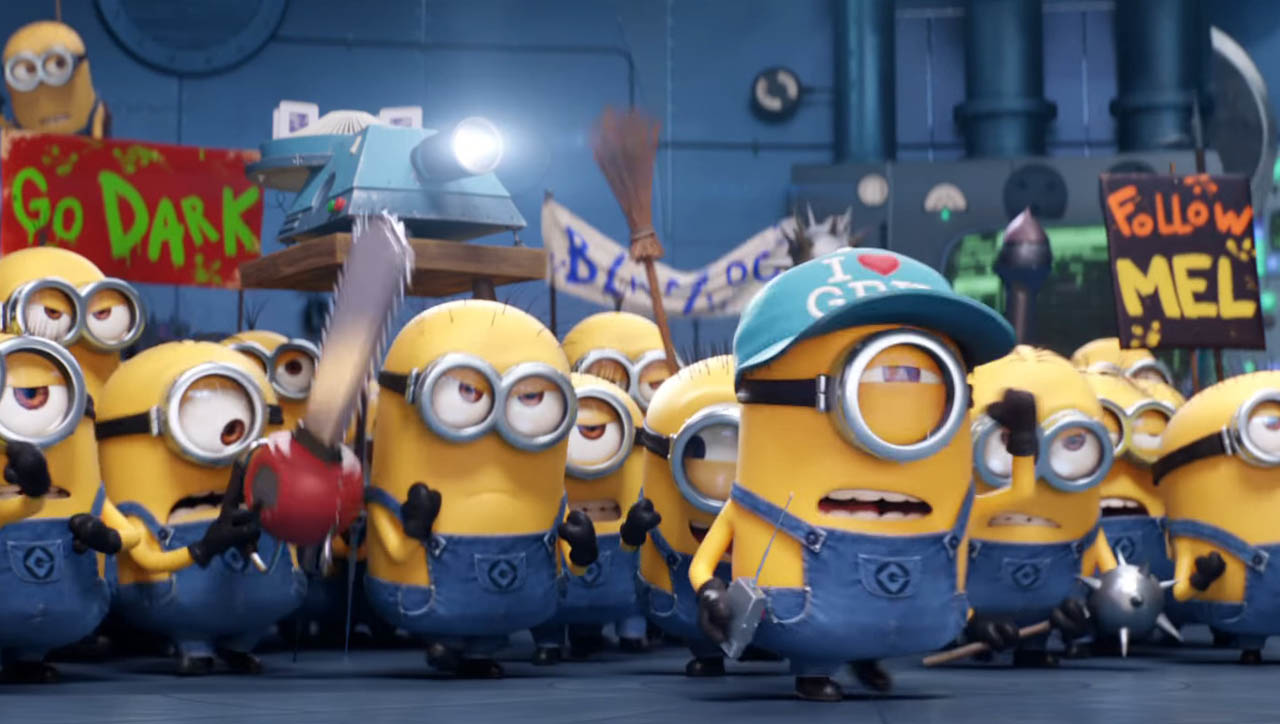 But, with Despicable Me 3, the franchise is back, better than ever.
Balthazar Brat could have had his own film. A surprising and highly amusing villain, especially for those that grew up in the weird and wonderful decade that was the 80's.
Despicable Me 3 is the franchises saviour. there are enough laugh out loud moments for all, young and young at heart.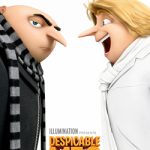 Despicable Me 3 (Universal – 2017) Review
Film Details
Year: 2017
Rating: PG
Running Time: 90 MIN
Genre: Animated, Comedy, Family
Director: Pierre Coffin, Kyle Balda
Starring: Steve Carell, Kristen Wiig, Trey Parker
Production Studio: Universal Pictures, Illumination Entertainment
Distributor: Universal Pictures</p