In today's modern gaming landscape, so often a game fails to live up to the hype that it's created for itself. So it is so refreshing that, even though it might not be for everyone, Pure Pool offers exactly what it promises – a pure, and complete pool sim.
There's very little mucking around in Pure Pool, as you enter the sleek and photorealistic pool hall in which the game takes place.
After a brief tutorial of the game – which is simplified down to a small handful of buttons, and shot from a first person view from the pool cue, where you control the pressure of your shot with the analogue stick – you can choose a mode to play in.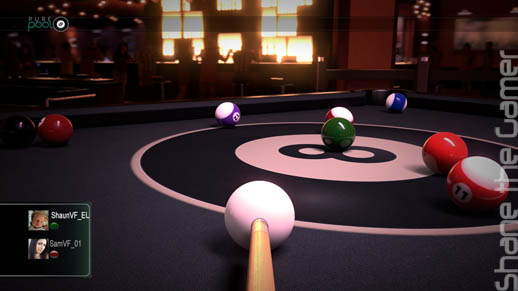 First is a Career mode, where you advance through a tournament by beating CPUs and collecting stars for impressive trick shots and accomplishment that modify a winning performance, which give you a nice little reason to play more than just the basic pool shots that could probably win you the game.
With that said, these CPUs are no joke, either – more often than not you'll find them giving you more than a run for your money. Difficulty can be altered when playing offline, of course, and you'll find there's a setting to suit practically any skill level.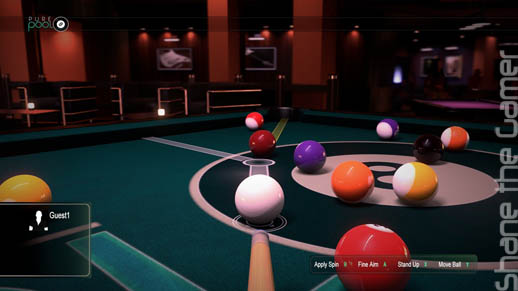 The other mode, which is far more interesting, is of course, online, where you can take your pool skills to the world.
This was a slick and effortless system, and I (notably not a huge fan of pool in the real world) found myself hanging around for about a dozen games, and eventually made myself some pretty thrilling pool rivalries.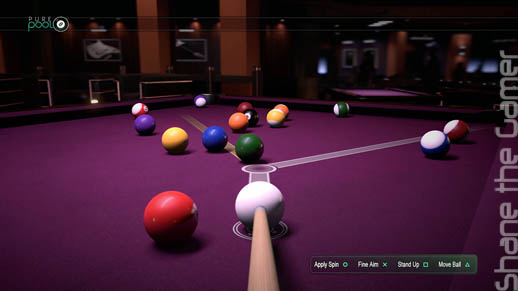 Occasionally, being in New Zealand, I was unable to find myself anyone to play with – but in these rare instances, the game sets you up against the ghost of a player, and you compete with the skill level they've set in their games – a fantastic and easy alternative to sitting around, waiting for someone to show up.
Combining a simple but effective control scheme that really lets you feel like you're in control of a pool cue, with surprisingly impressive photorealistic visuals and an online matchmaking system that some of the bigger studios could learn a thing or two from, Pure Pool really delivers what it promises – a 100% authentic and fun pool experience.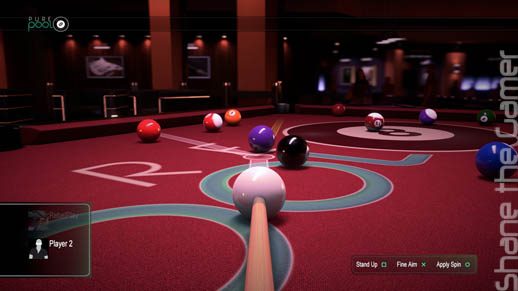 If you're a fan of the physical, real-world game, looking to translate it to you're living room, I'd highly recommend giving this one a shot.
[jwplayer player="1″ mediaid="10415″]