A nefarious and possibly drunk uncle with a thing for animals.
FDG Entertainment's Monster Boy and the Cursed Kingdom is a 2D platform adventure title that hearkens back to the days of Sega Master System II with current gen hand drawn graphics.
Styled after the infamous and timeless classics of the Wonder Boy series, you take on the role of a blue haired boy called Jin.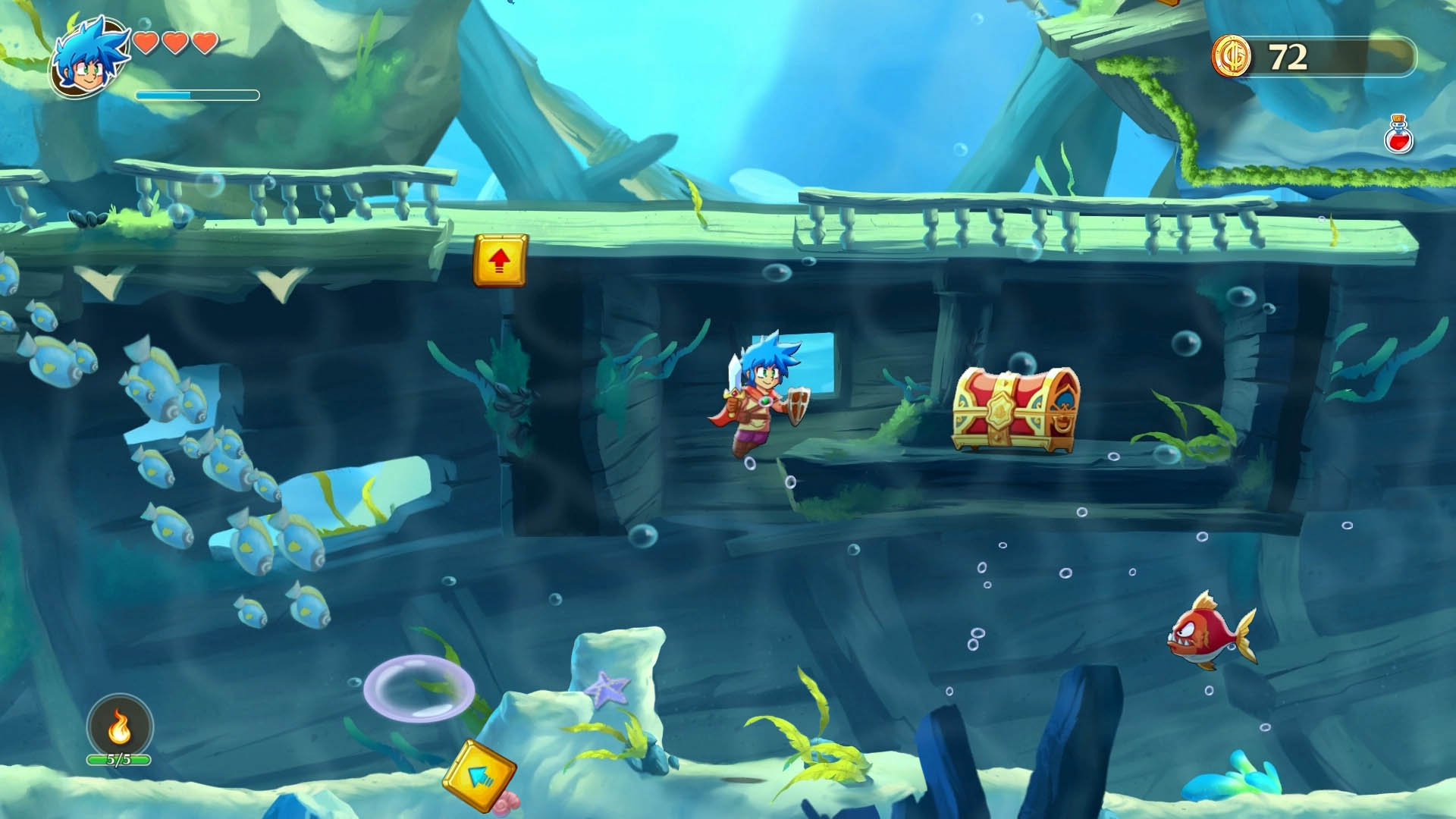 His uncle Nabu is going on a rampage throughout the Kingdom that you call home. Atop of a flying barrel and using magic that he has mysteriously gained from goodness knows where, he is transforming the civilians in to animals.
Aided, or rather guided by your friend, who he himself has been turned in to a flying dragon and is on his own quest to locate a blue haired Princess you eventually encounter your Uncle, only to be turned into a pig. Eventually you will take on differing animal forms – each animal that you become will have its own set of skills, defences and items that open up various parts of the game that you may have visited before but could not get through.
For those of us, like me, who have been playing video games for decades, the button mashing down memory lane is prevalent. As with the original Wonder Boy series, Monster Boy and the Cursed Kingdom follows the same formula – collect gold from chests and buy in-game items at stores along the way.
Keep these in your small inventory and use them, equip them as needed. Health and defence potions, armour and weapons.
The original Wonder Boy series was so ahead of its time. An RPG before we really knew what an RPG was.
The original Wonder Boy creator Ryuichi Nishizawa had input in to this title, and it certainly shows.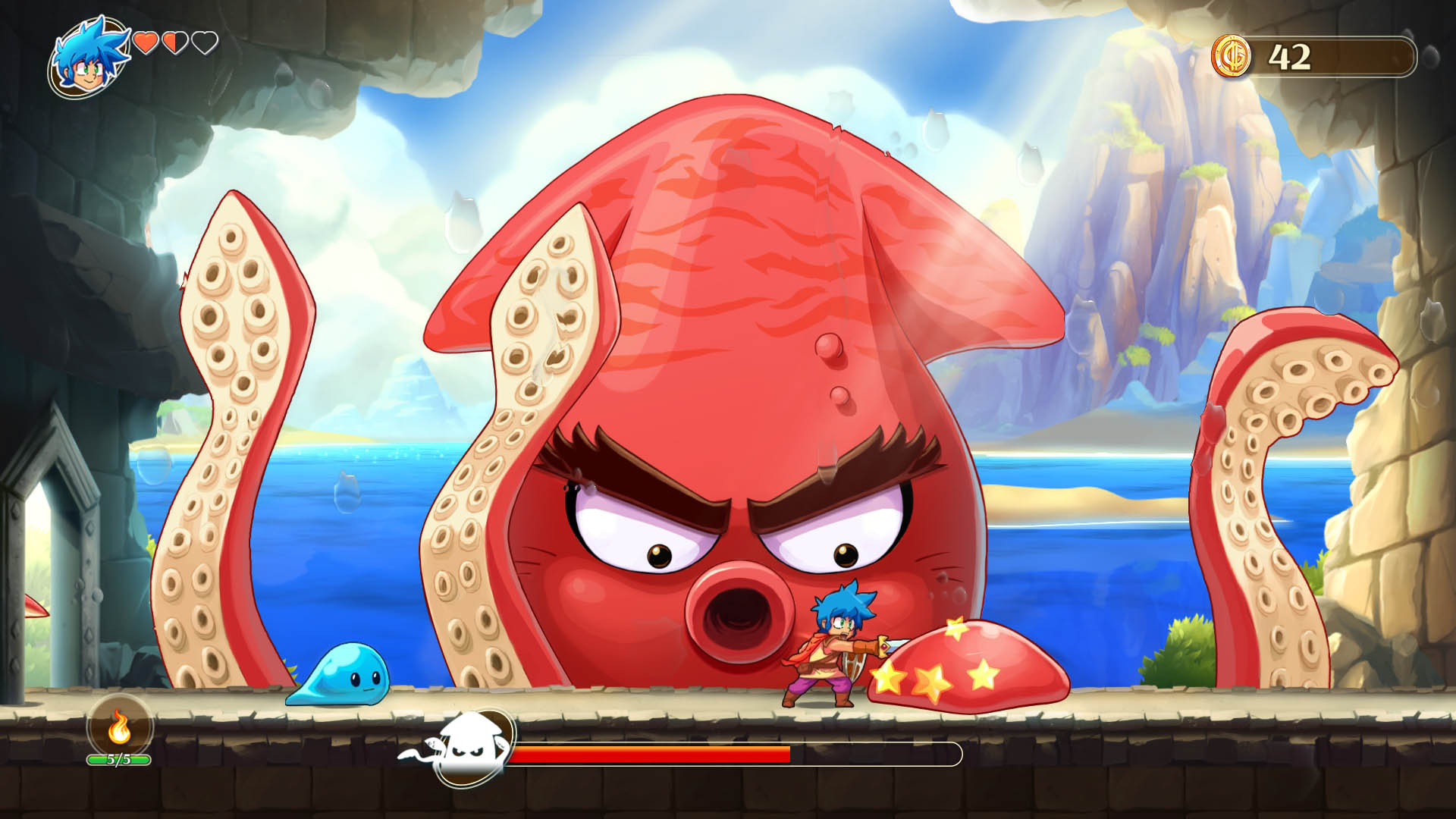 Monster Boy and the Cursed Kingdom, while also available on PS4 and Xbox One (and PC), is right at home on Switch.
Levels are not short, unless it is a Boss Level, but there is an element of quick pick up and play.
Having mastered the Wonderboy games back in the day I thought I'd whizz through Monster Boy. I didn't. Gameplay offers up a real challenge at times and while (thankfully) you have infinite lives, I noticed that your health bar would deplete real quick after just a few awry encounters with in-Level enemies.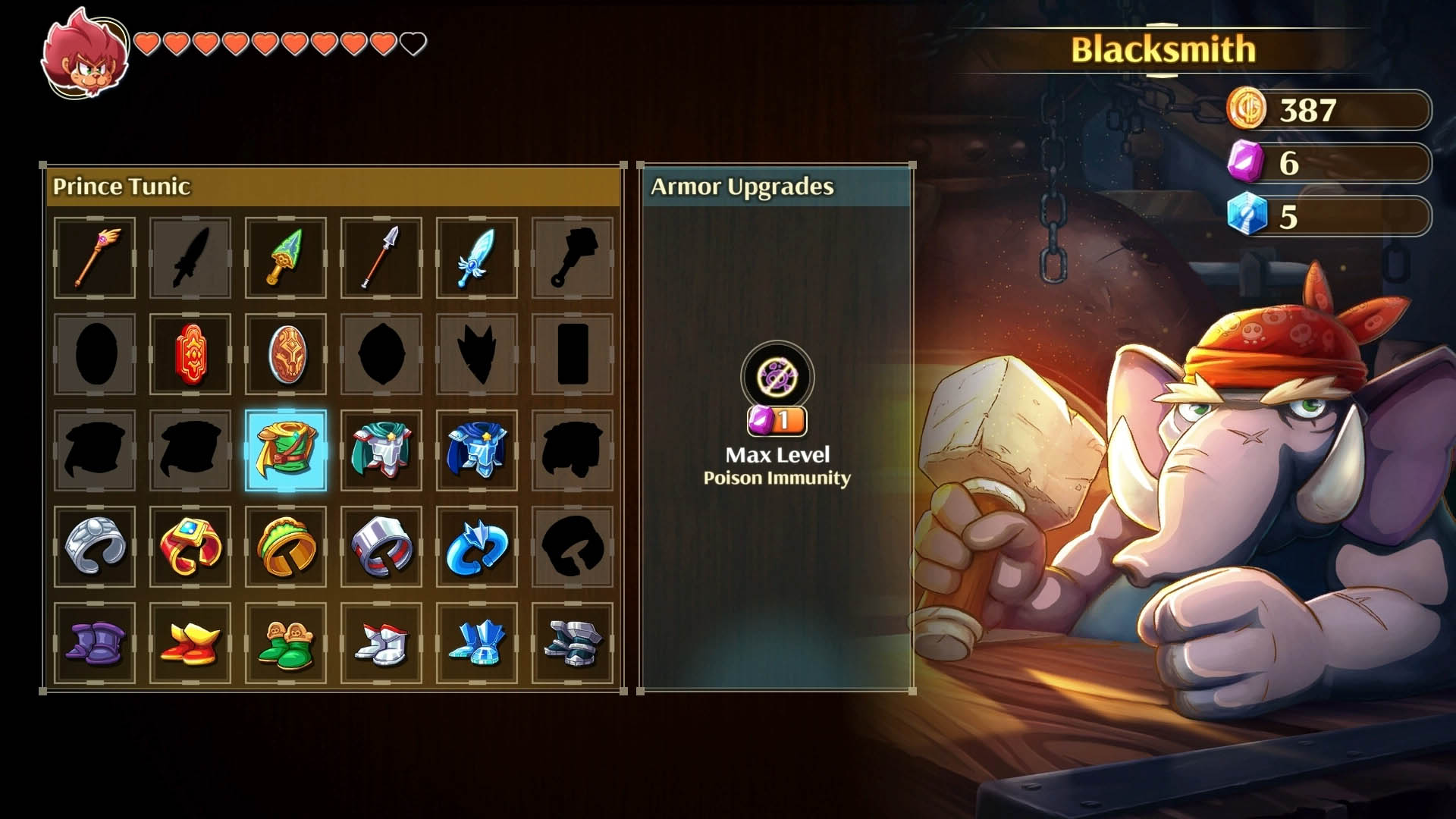 Monster Boy and the Cursed Kingdom, although based on the Wonderboy series is a completely new title. It is not a remake or a remaster. And is perfectly done.
From the modern take on an otherwise 8BIT soundtrack through to the complex yet simple Levels and old-but-new gameplay it's a game for all to take on.
An adventure awaits, save the Kingdom and get the gold. Be the hero you were destined to be in one of the best surprises for 2018; Monster Boy and the Cursed Kingdom.
Monster Boy and the Cursed Kingdom (Switch) Review
Game Details
Released: December 2018
Rating: PG
Platforms: Switch (reviewed) PlayStation 4, Xbox One, PC (Windows 10)
Genre: Adventure
Developer: Game Atelier
Publisher: FDG Entertainment</p