If you have been reading my reviews at STG for a while you will have noticed the theme of me coming into long standing series for the first time, and generally being overjoyed at what is infolding in front of me. Another of these series that has been floating around and totally missed by me since 2008 is Professor Layton. Due to rampant underuse of my 3DS it was a series I knew of but didn't know about, so getting to check it out for the first time with Layton's Mystery Journey: Katrielle and the Millionaires' Conspiracy – Deluxe Edition was yet another one of these treats.
As you probably guessed by the name, this Deluxe Edition is another port gracing the Switch as Layton's Mystery Journey: Katrielle and the Millionaires' Conspiracy was originally released on the 3DS plus mobile phones. It is one of the spin offs of the series that involves Professor Layton's daughter Kat, or Katrielle for the purposes of the title. Kat had opened her detective agency in London when a talking dog comes in. For no obvious reason, only her and her assistant seem to understand the dog.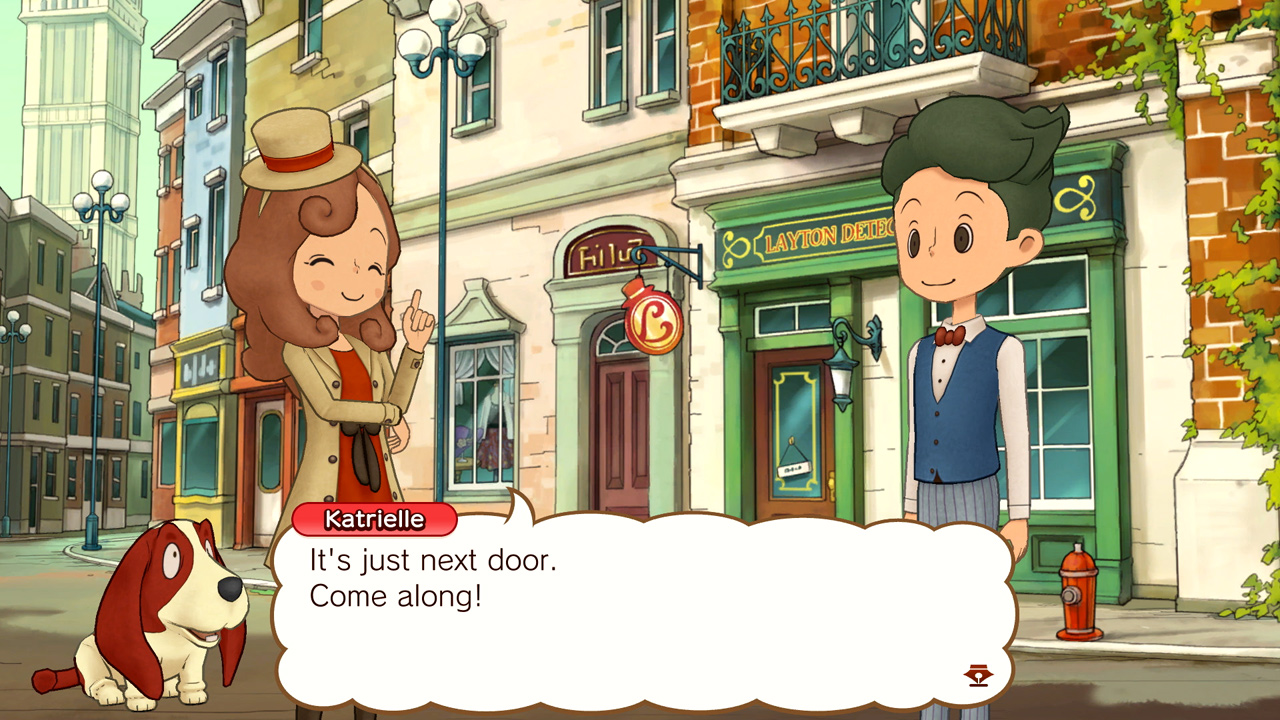 I hate spoiling storylines, so I won't touch on more than the first case where they need to find the missing arm of Big Ben. The game doesn't have much of an overarching story, which apparently the series is known for before, so this worked as a great intro to the series for me. Instead you have a bunch of cases to work through, the first of which was the previously mentioned Big Ben missing an arm.
A case basically has you travelling to static areas clicking the scenery and residents to uncover clues. From doing this you obtain information, collectables or idle chit chat, all of which help you solve the case. Occasionally it throws you into the best part of the game, its puzzles. The puzzles are so good because they vary so much in style. For instance, one puzzle had me having to choose two valves to open to flow water into multiple locations, like those dumb Facebook posts that seem to be shared by a family member every day, except more complex and challenging.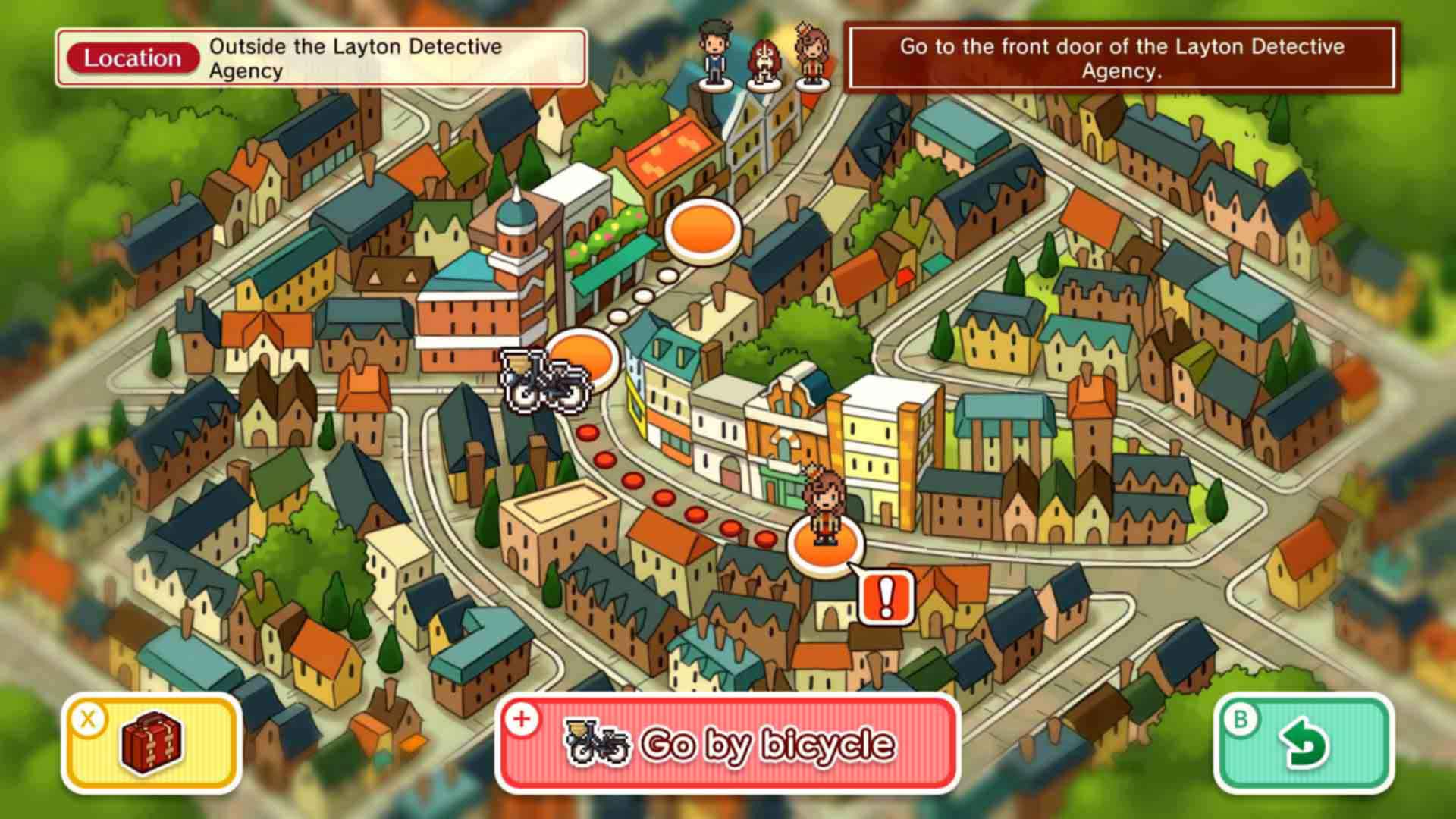 Excusing my unnecessary rage at Facebook puzzles there, another puzzle has you trying to determine the minimum number of times you need to touch a clock to reach a specific time. This had me trying multiple angles on the answer before using clues, and then when I saw the answer, I realised my brain had been tackling the puzzle completely wrong. Then you may get a puzzle that has you placing numbered balls so that it groups with others to remove the lot from the table. In short, well long based on the above, you can't group the puzzles under a certain type and that keeps the puzzles exciting the whole time.
Throughout the game the puzzles are mixed in amongst the bigger puzzle of the case. I found myself guessing at the answer to these the whole time, and I'd be lying if I said I had figured them out myself by the end. They go in bizarre places that fit with the game's style. For instance, the missing hand being involved in a baker for a strange reason. The characters and world appear almost magical in a Ghibli inspired way. They are adorable to look at and fit the case's silly plots.
Aside from some average voice acting, Layton's Mystery Journey: Katrielle and the Millionaires' Conspiracy – Deluxe Edition is a game I absolutely recommend. Its bite-sized cases, and massive numbers of optional puzzles give the game a lot of value for newcomers to the series looking to expand their Nintendo exclusives pallet even further. It's a charming sweet game that makes you engage your brain in ways I haven't had to in a game for far too long.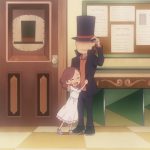 Layton's Mystery Journey – Katrielle and the Millionaires' Conspiracy (Switch) Review
Game details
Released: October 2019
Rating: G
Platforms: Nintendo Switch
Genre: Adventure
Developer: Level 5
Publisher: Nintendo