Epic Real-Time Strategy battles in a mystical Stone-Age setting is making its way to Steam, PlayStation 4, Xbox One, & Nintendo Switch, arriving on March 28th, 2019.
In a prehistoric world of humans, dinosaurs and magic, three chieftains discover artifacts of the Go'n, an ancient race that went extinct after a big war. With these artifacts in hand, they set out to succeed where the Go'n failed, and change the world forever.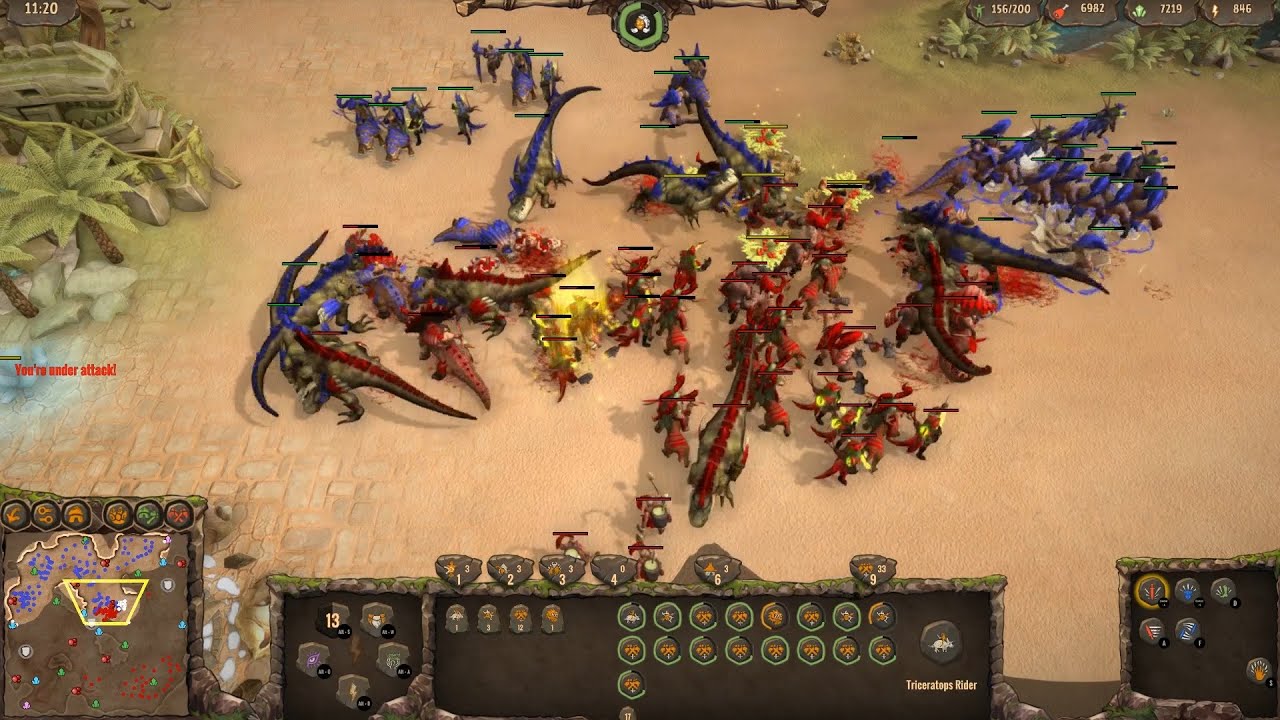 Build your base, train units and lead them to your enemies. Capture ancient Go'n Shrines, draw the power from them and unleash it through devastating spells to gain the upper hand in battle. Hunt dinosaurs or recruit them to supply your army with more numbers. Evolve your tribe with new technology and talents for your Chieftain and claim victory by destroying your enemy completely.
See you on the battlegrounds!
[rns_reactions]
[Adsense-C]