Perfect World Entertainment and Echtra Games are excited to announce Fazeer Shah's Dun-Djinn, the new end game experience with limitless replayability, is available now for Torchlight III in Steam Early Access – the light-hearted dungeon crawler for casual and core ARPG fans.
Fazeer Shah, the all-powerful djinni from Torchlight II who helped players save the Guardian of Mana in exchange for retrieving the Lamp of Marvels, has made a return to the Torchlight universe in Torchlight III. After a century of touring the world, Fazeer has decided to settle down at players' forts to conjure the Fazeer Shah's Dun-Djinn, a massive and deadly dungeon filled with a series of challenge levels that escalate in difficulty.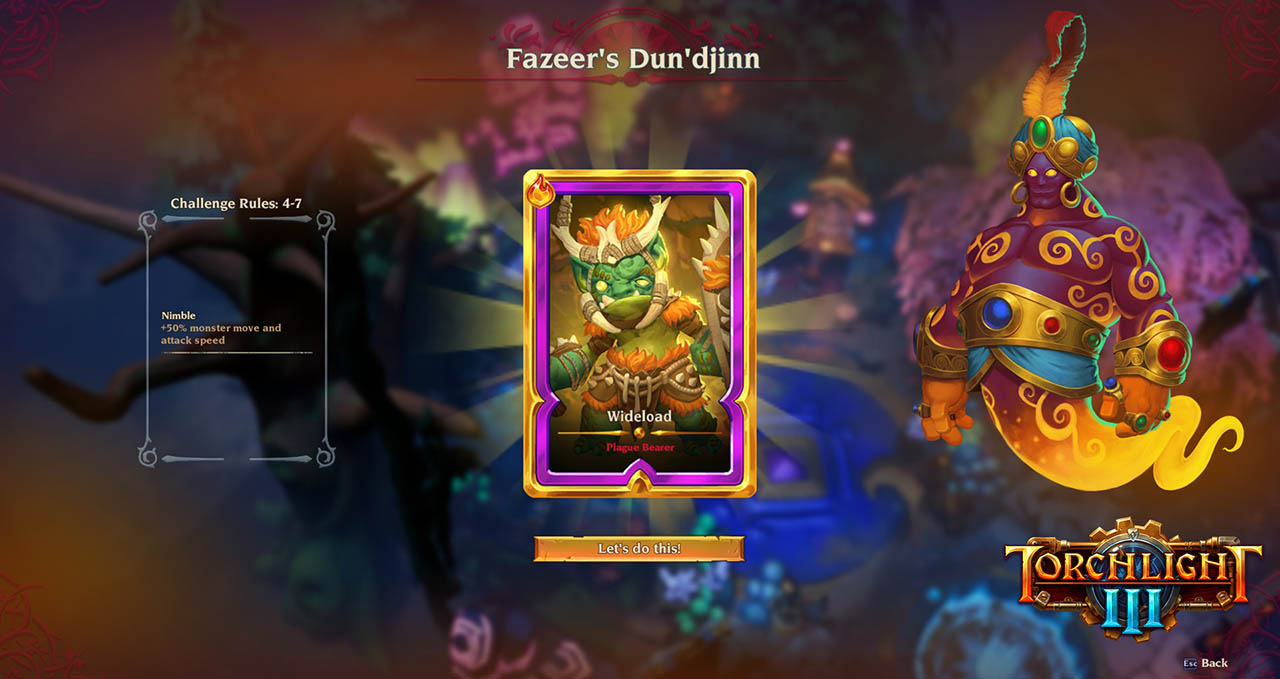 Players brave enough to enter Fazeer Shah's Dun-Djinn will first be dealt with a hand of challenges in the form of cards. From these cards, players must select the monsters, elements, and chaotic affixes that'll need to be taken on. At regular intervals, completing a challenging boss battle is needed to save a player's progress. Those that complete the quests and defeat the champions and bosses within the challenging dungeon are rewarded with Fame, which can be used to earn epic rewards, including rare and legendary items, fort decorations, exclusive pets, and so much more. Fazeer Shah's Dun-Djinn also supports party play, giving players the option to party up with three fellow adventures via online cooperative multiplayer or venture alone to take on all of Fazeer's challenges.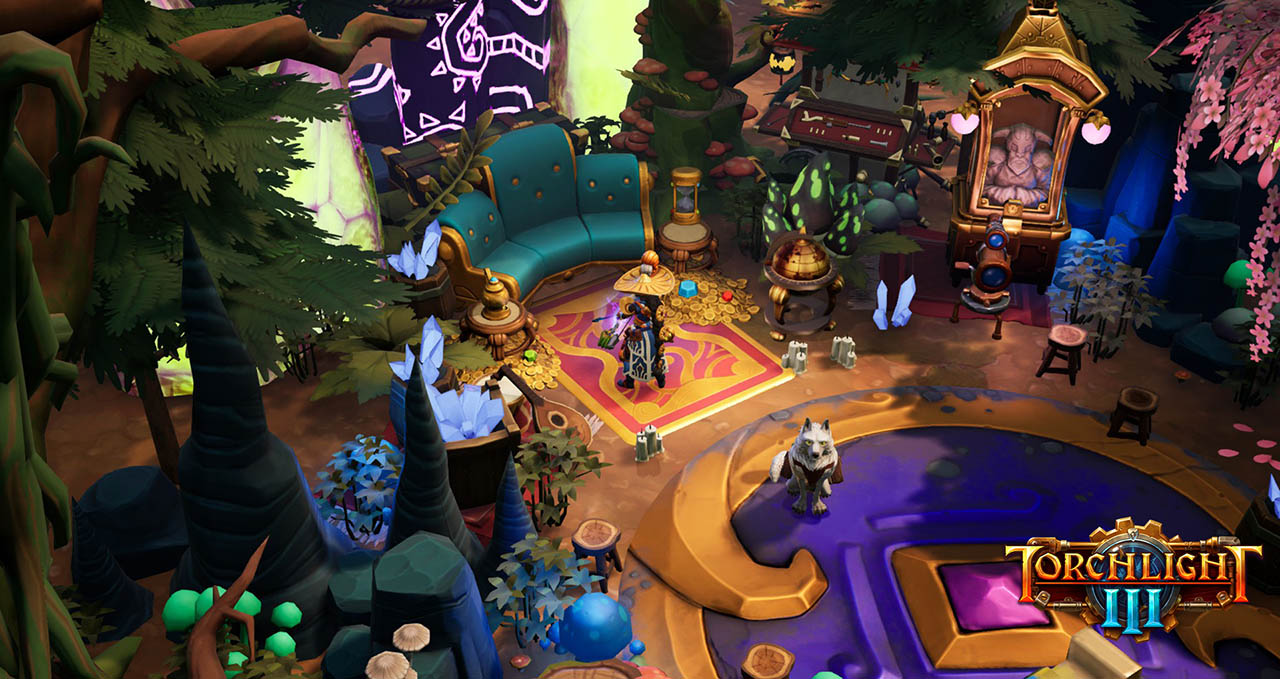 Torchlight III is the latest successor to the ARPG cult classics, Torchlight I & II, originally developed by Runic Games. This fast-paced dungeon crawler brings fans back to the beloved Torchlight universe to hack and slash their way through a brand new world filled with hordes of goblins, undead and other dangerous Netherim creatures. Adventurers can party up with friends or venture into the vast wilderness alone, where they will find loot, explore dungeons, collect epic gear and build their very own fort to show off to the world. Torchlight III features four unique hero classes (Dusk Mage, Forged, Railmaster and Sharpshooter), plus a myriad of new and familiar combat pets to help players fight their way to fame and glory.
Learn more about Torchlight III at the official website.
Everyone that works on STG is a volunteer. If you like the site and it's contents please think about donating. Even a small amount helps keep the servers running.