Kluge Interactive is very excited to announce that their VR rhythm hit Synth Riders has expanded its song library with an all new Electro Swing Essentials DLC pack featuring Parov Stelar, now available on Oculus Quest and PC VR headsets.
The Electro Swing Essentials pack is a spicy cocktail of vintage jazz swing, EDM, House and Hip Hop. The pack features ten songs, five paid and five free, from some of Electro Swing's biggest names such as Parov Stelar, Jamie Berry, Swingrowers and more. The developer has also prepared a brand new, thematic stage to let the players dance and jive in a stunning swing setting.
Along with the music pack, Synth Riders has also received quite a few new features and improvements. New players can enjoy smoother onboarding thanks to a playable tutorial, and those wishing to take their synth riding skills to the next level can improve in the brand new Practice Mode that lets you repeat any section of a song in slow motion.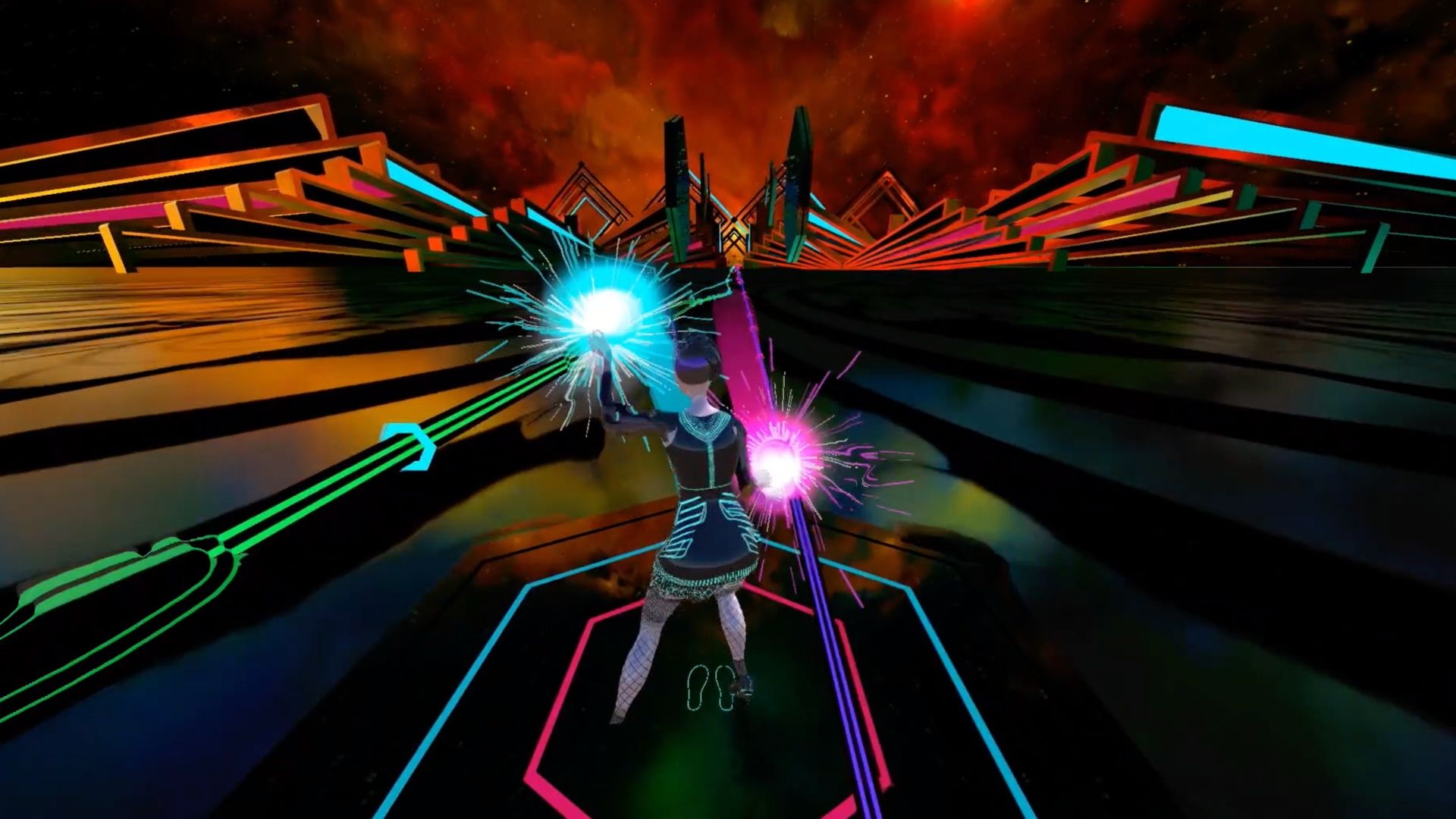 "We are excited to release this Electro Swing music pack, including five free songs for our community, with 5 more as paid DLC. Our players have been consistently asking us for new music and this is the first in a series of music releases coming this year. As always, we love our community and look to bring added value to the game." says Abraham Aguero Benzecri – Creative Director.
The Electro Swing Essentials Pack is available for Synth Riders on the Oculus Store, Steam and Viveport. Free songs are now rolling out as an update to all the players, whereas paid tracks can either be purchased individually or all together as part of the Essential Pack Bundle.