Today SEGA Networks launched Sonic Forces: Speed Battle, a real-time multiplayer game that pits players against opponents from around the world in action-packed battles.
Developed by HARDlight, the UK-based studio known for Sonic Dash, Crazy Taxi: City Rush, and Sonic Jump, Sonic Forces: Speed Battle features 15 playable characters from the upcoming Sonic Forces console game, including fan favorites like Classic Sonic, Knuckles, Amy, and Omega, as well as lesser-seen characters like Zavok, Metal Sonic, and Chaos. At launch, the game offers 12 tracks, set across three unique environments, two of which were inspired by the Sonic Forces console game. Players can build a roster of characters, levelling up their squad in an effort to battle their way up global and regional leaderboards.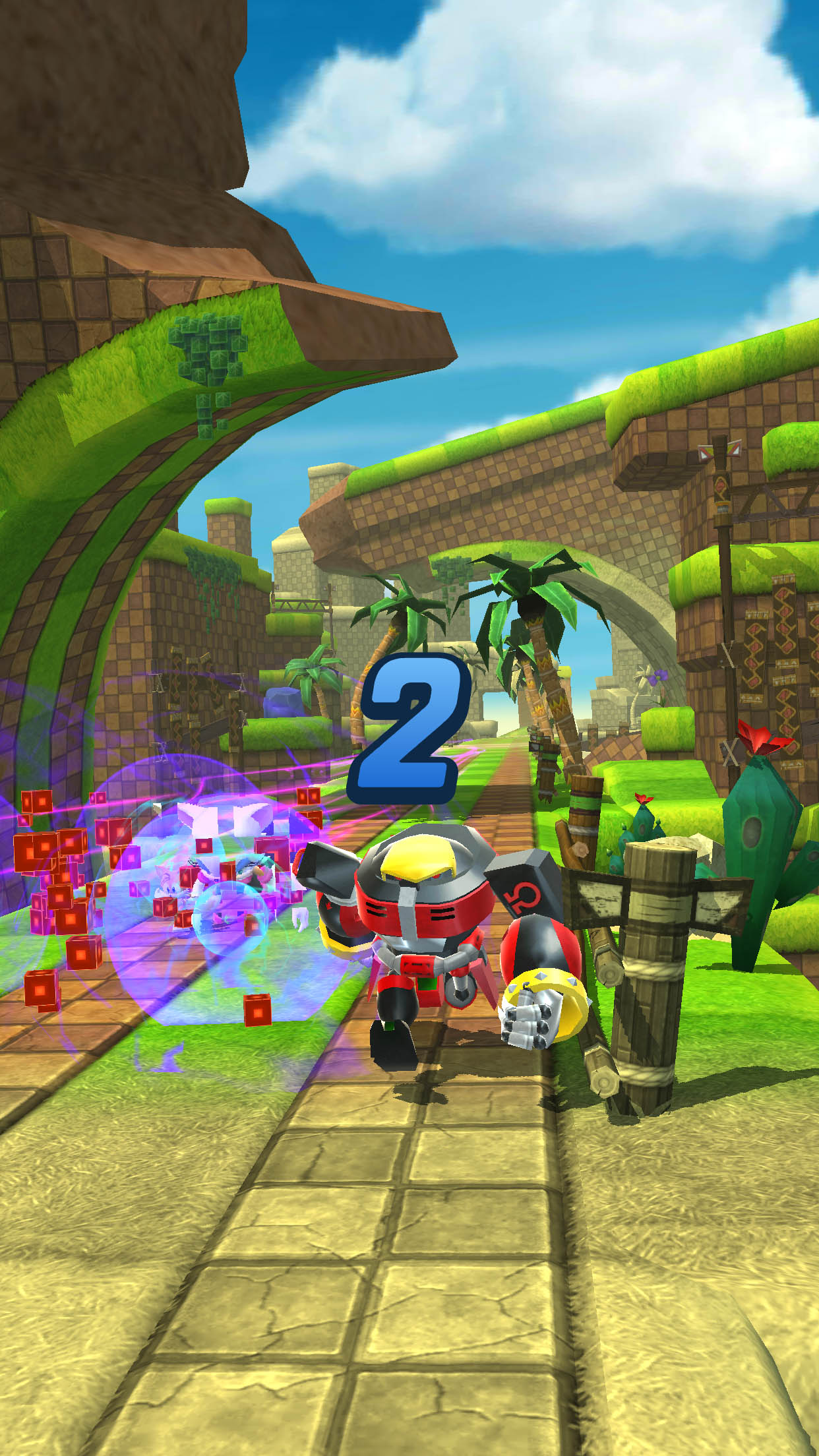 "With its fast-paced multiplayer action, Sonic Forces: Speed Battle continues our vision of bringing entertaining, high-quality titles to the mobile space," said Takashi Iizuka, VP of Product Development of SEGA of America. "We look forward to seeing how fans respond to the unique runner style and competitive gameplay."
"With our combined experience making racing games and runners, in Sonic Forces: Speed Battle, we set out to make a battle racing game that is – above all things – fun to play, and we couldn't be happier with the result." said Chris Southall, who heads up HARDlight. "Each game sees you matched with three close rivals to compete online in fast-paced, real-time, first-across-the-line battles. Use skill and strategy to navigate the exciting arenas of play, collecting and deploying items on the track to thwart your competitor's progress. There's a wide variety of power-ups and characters that we are sure will keep fans delighted as over time they fight to win and rise through the ranks, accessing ever more challenging Levels."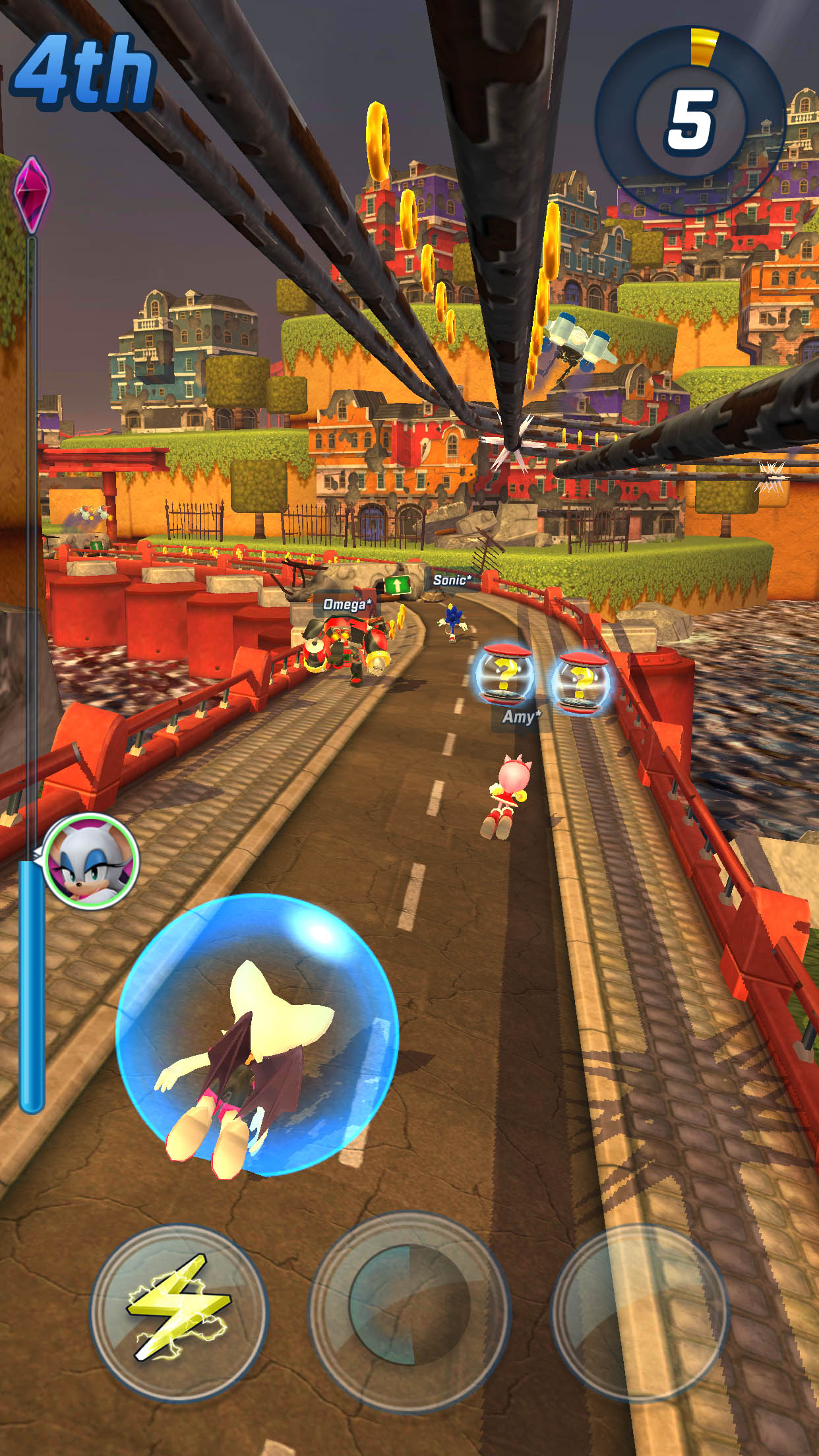 Sonic Forces: Speed Battle is now available to download for free (with rewarded ads and in app purchases) from the App Store for iPhone and iPad – and it's already optimized for the iPhone X. Additionally, the game is coming to Google Play for Android devices on November 16, 2017.
Download Sonic Forces: Speed Battle now to satisfy your need for speed and – if you're any good – victory!