Independent video game developer and publisher, Psyonix, revealed to us here at STG the Nintendo exclusive Battle-Cars coming to Rocket League also showcased in a new and tasty trailer (above).
Available as special unlockables when Rocket League launches on Nintendo Switch in Holiday 2017, the first Battle-Cars named Mario NSR and Luigi NSR are based on the iconic Nintendo characters. Whether or not players use the Mario or Luigi NSR will depend on which team colour they select before the match; Mario for the Orange team and Luigi for the Blue team.
The second exclusive Battle-Car is Samus' Gunship based on the protagonist of the beloved Metroid franchise. Samus' Gunship also has two different variations based upon what team color a player chooses, and are styled after different Varia Suits.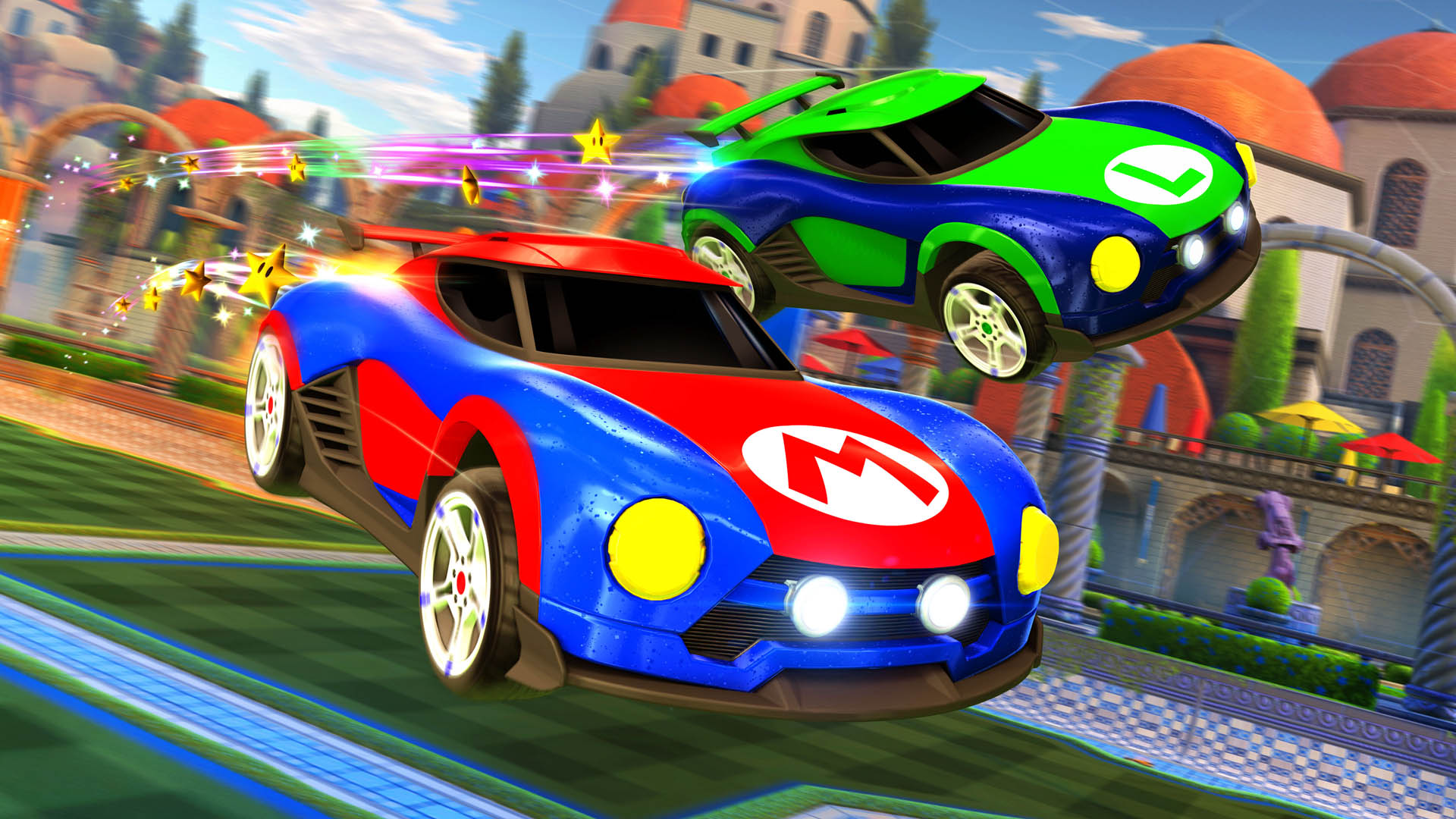 Both cars also have specialized boosts, called "Super Star" for the Mario and Luigi NSR and "Wave Beam" for Samus' Gunship. The Nintendo Battle-Cars and other Nintendo Switch additions, including local wireless multiplayer and Mario and Luigi Toppers, will be available when Rocket League releases shortly.
Rocket League is one of the most critically-acclaimed sports games of our generation. Boasting a community of more than 33 million players, Rocket League is a high-powered hybrid of arcade-style soccer and vehicular mayhem with easy-to-understand controls and fluid, physics-driven competition and is currently available on PlayStation 4, Xbox One and PC.