PAX Prime Australia is an annual gaming convention held in Melbourne. Having never attended I was both curious and excited to see what this type of gaming convention has to offer.
So the first game I got my hands on is the highly anticipated (at least by me) Rise of the Tomb Raider at the Xbox booth. I was very impressed with both the visuals and audio. The scene was a temple that Lara needed to get to the top of the temp and collect an important relic before a strange group that is on her tail catches up with her.
Exploring this smallish area I was mostly impressed the beauty and decent level of detail of the environment. Looking in any particular direction had you still looking at something interesting. Lara has, at least, had a change of clothes since last game and still continues to tend to her hair sporadically, although I can't say she has much hope fixing it, what with being constantly battered around and covered in blood, sweat and water.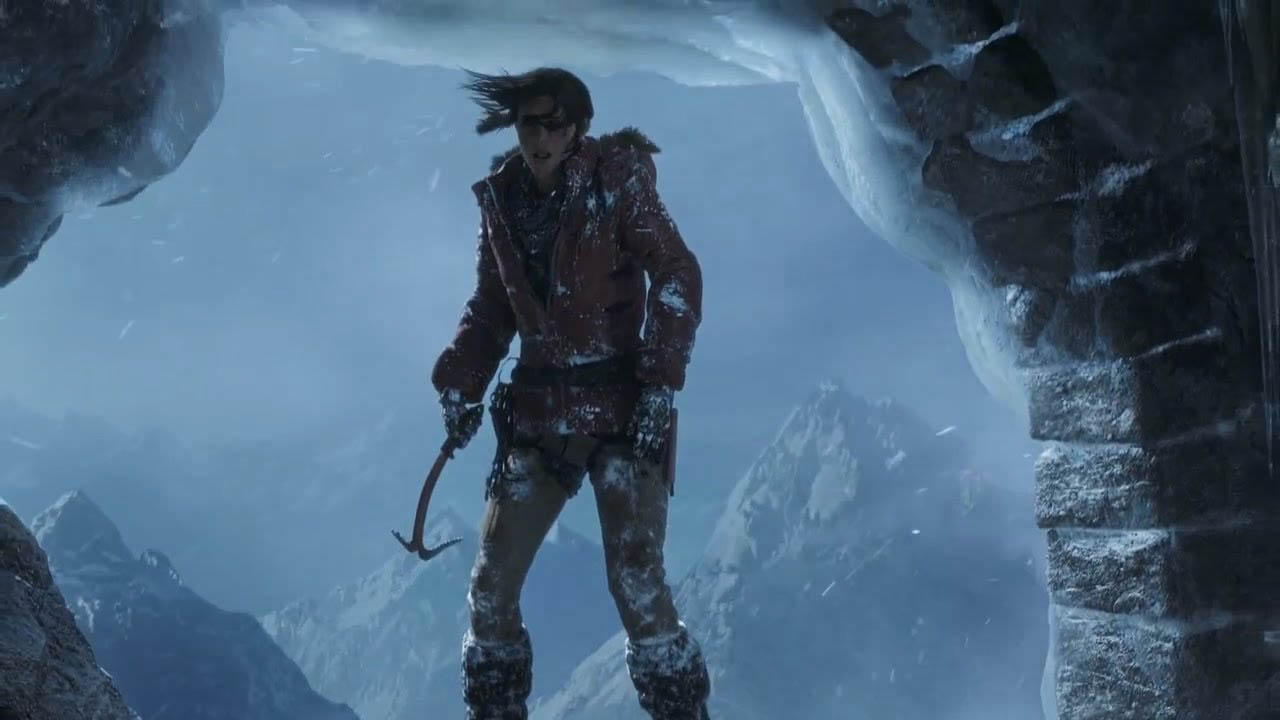 Lara is still taking a beating from the elements, surroundings and the enemies in her way but she is still kick-ass and I still enjoy navigating the lost worlds of… wherever as long as I am her.
There were some minor issues with navigating. I did find a few parts where I was over jumping and not going the direction I wanted. It almost had an Assassin's Creed feel to it. The other slight issue was some aspects had a few odd visual issues. I can hope this is just minor issues with the demo but the rest looked great. I can say I am very excited for this title.
At the Nintendo stall I was keen to try out Yo-Kai Watch, a 3DS game that has a strong Pokemon-esque feel about it.
The game is made by Level-5, the company responsible for one of my favourite JRPGs, Ni No Kuni: Wrath of the White Witch, so I was admittedly quite curious as to their next game. The playable demo had you running around a town fighting menacing spirits or rather Yo-Kai. You already have you selection of your own Yo-Kai which you must use in battle to defeat the new ones you encounter.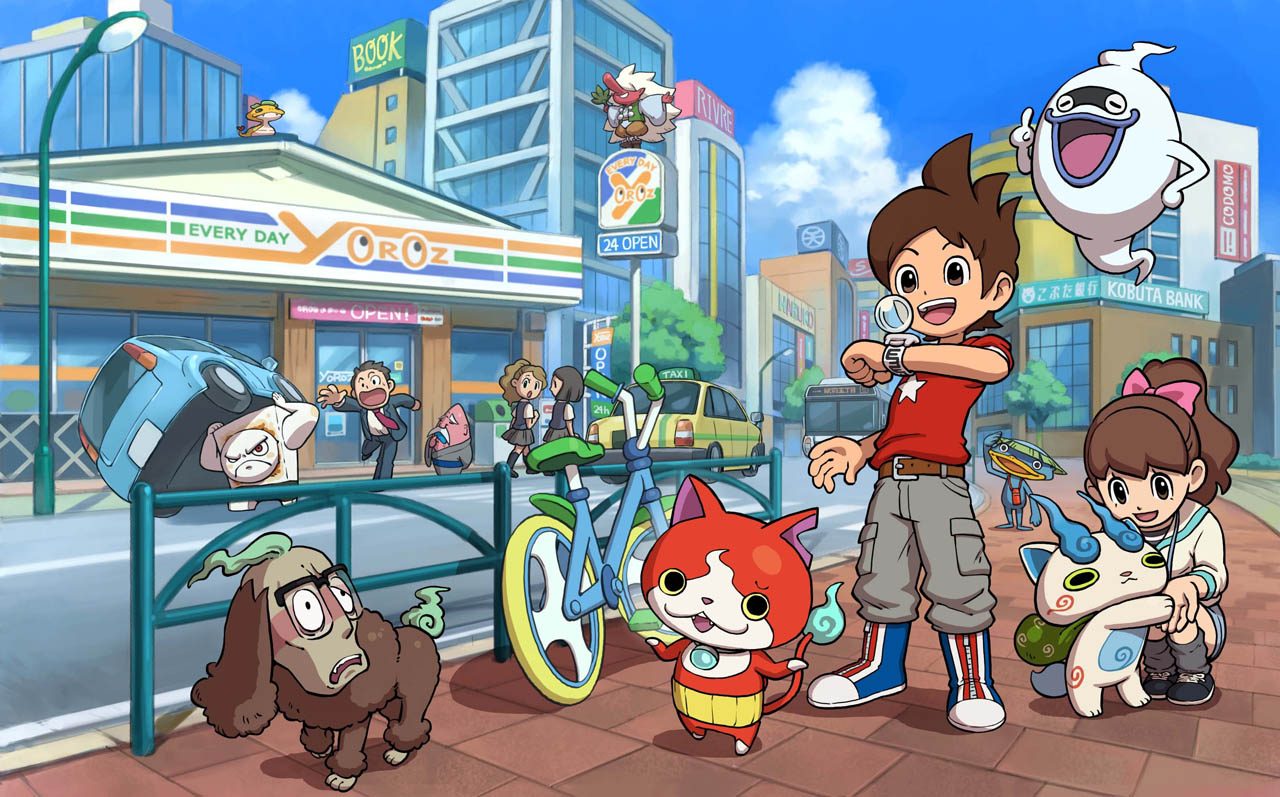 The combat system was a bit odd and by then end of it I still wasn't sure if I had all of it understood, and if I did…well… it was very odd. Its live action and you need to select a character and pick the special attack action. You also need to spin around who is in combat so the others get a chance to recharge. If one is knocked out, rotate them out and heal them.
Apart from those few actions the Pokemon… ah spirits… fight on their own accord.
Many of the ideas, themes and looks strongly echo those seen in Ni No Kuni: Wrath of the White Witch. The Yo-Kai all have a very similar look to the familiars in afore mentioned game. Overall I honestly think I would need a fair bit more time to get a good grasp and taste for the game. I hope it lives up to the potential the developers have to create a wonderful game.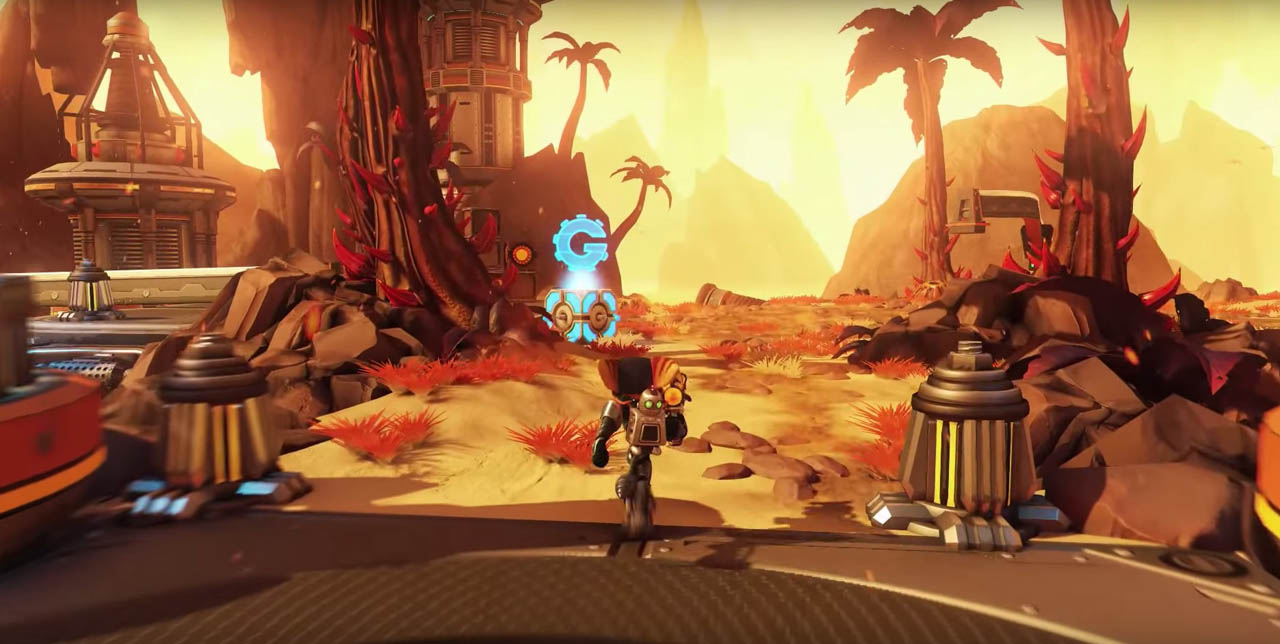 Running over to the PlayStation booth I got some time with what is the re-imagining of Insomniac's classic Ratchet and Clank. Unfortunately the demo was same one that was showcased at E3 earlier this year, so there wasn't any new or interesting footage to comment on. That isn't to say I'm less excited for the title come release date.
I did get to use the weapon, Pixelator, which amusingly turns enemies in an 8-bit version of themselves. I really can't wait to see what other quirky weapons and gameplay there will be on offer.
These where just a few of the games on offer to play and there were also various watchable demos for other games. All the big names where there, from Bethesda to Ubisoft, but it was nice to see a whole section dedicated to indie game developers. While somewhere a bit more than off target, others looked and played great with a few still on their way.
One such game was Grim Balance. This delightful little game was a side scrolling platformer where you played a little Grim Reaper. The real Grim reaper apparently went on holiday, leaving you, his apprentice, in charge. You somehow accidentally knocked over his jar of souls and now it is your job to go and collect them all before he returns.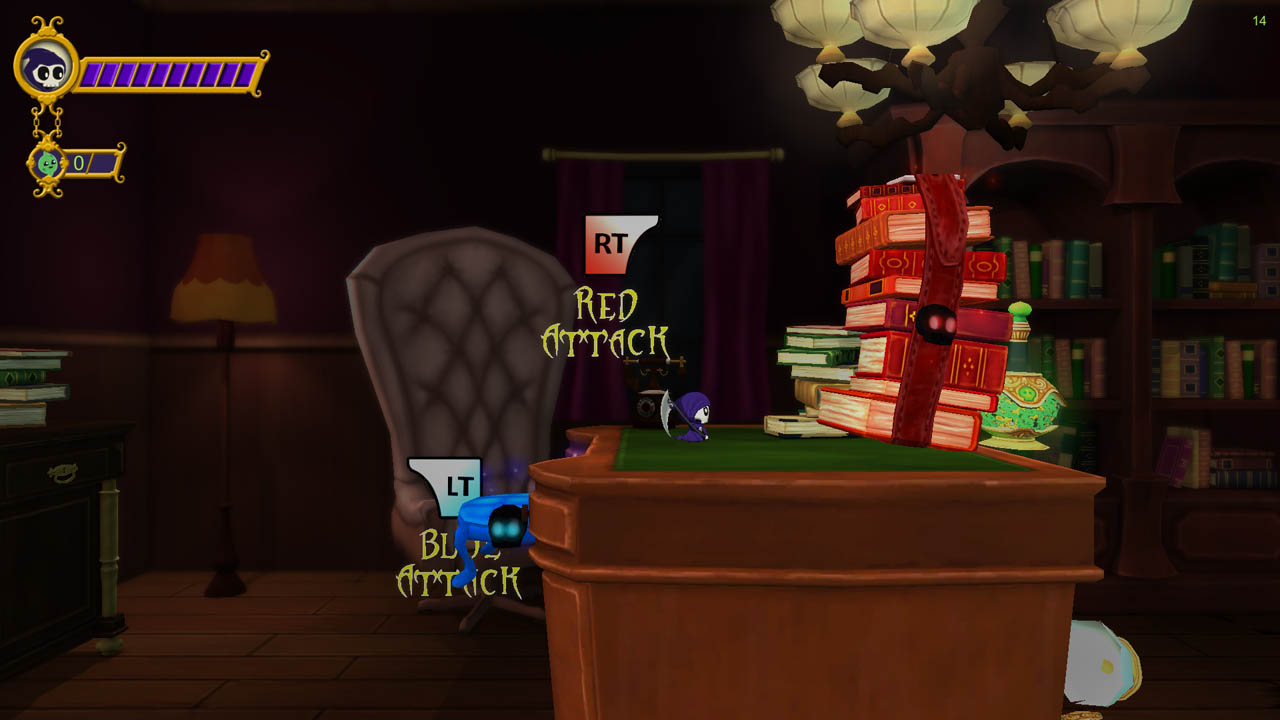 The look and idea was great. It had great combination of both darkness and colour. Admittedly there were some technical bugs but it played well when working. I enjoyed the art style and the premise and hope come full release its future isn't grim (pun intended).
One issue with big conventions is you very soon find yourself waiting to play a game in a very long line. If you did not get in early you simply did not get in. Lines for Star Wars: Battlefront quickly reached past an hour with lines for some games closed off at a three hour wait time. It is nice to see big games on offer but it makes it hard to see everything else if you are waiting in line for half the day. Trust me, there is plenty else to see.
PAX Prime Australia does seem to cater to everyone. There was a good sized console gaming section for players to come in and just play a game that might not have tried before. There was even a retro gaming section where they had some original arcade machines set up for play.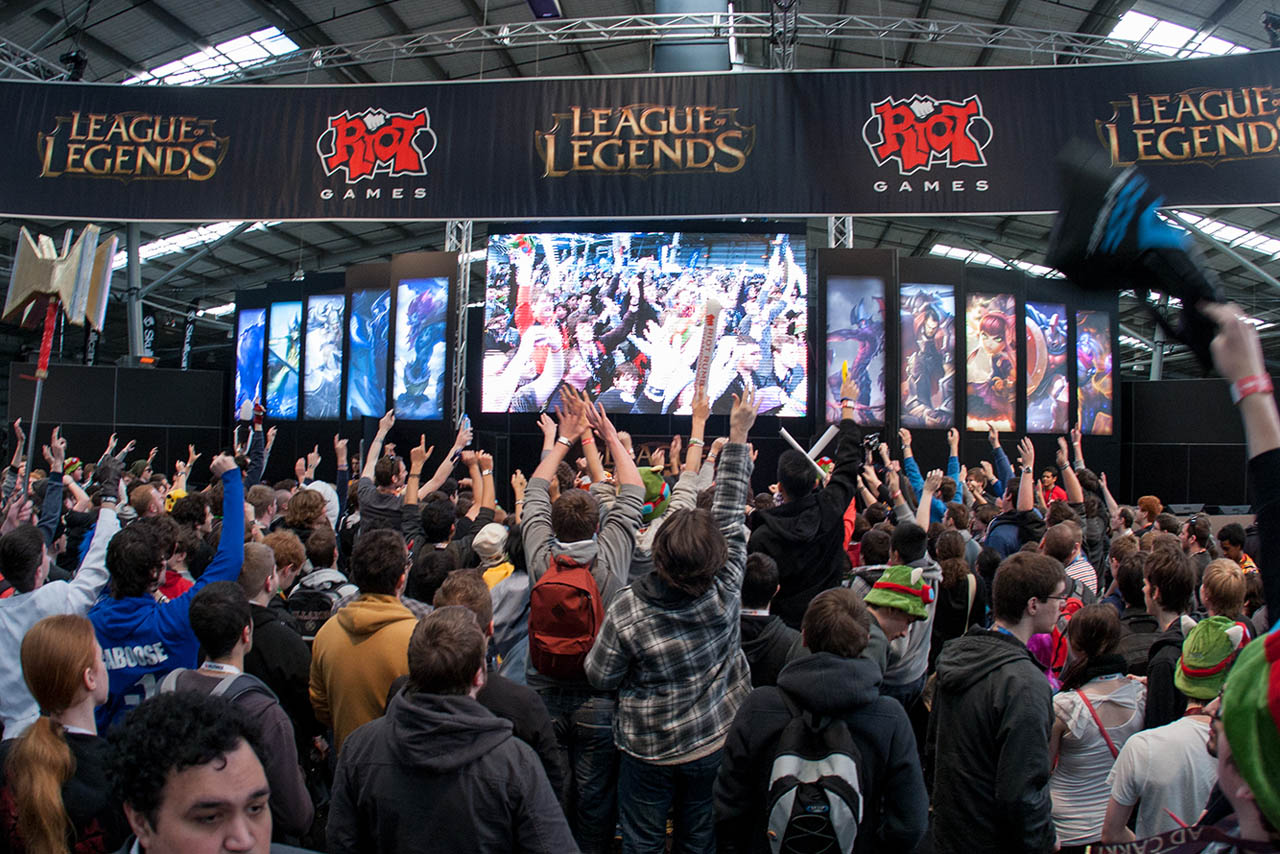 Moving on from video games, PAX Prime Australia also covers various other gaming media. There were many card games to watch or participate in. From Magic: The Gathering to Pokemon Trading Card games and many, many more. Unfortunately I didn't have too much time to sit down and participate or be a spectator, but I could certainly see myself making space in my schedule for it next time round.
The broad section, dubbed Table Top covered quite a variety of other game styles. One particular area, hosted by Reaper Miniatures,was set up so you could choose from a small selection of paintable miniatures and sit down and paint the tiny little things as you please. They even provided the paint and tools necessary for the job. I may have got distracted, at least twice, sitting down to paint a little character of my very own.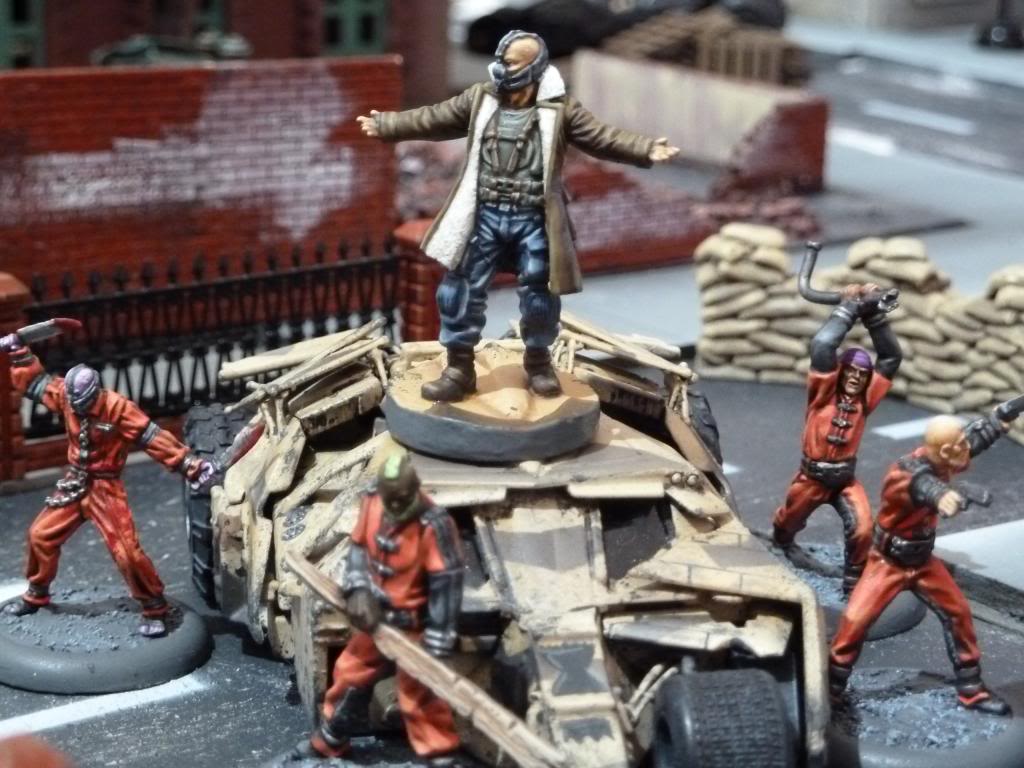 For those less artistically inclined there was quite a selection of short session role playing games, such as Pathfinder and D&D (Dungeons and Dragons). So I did settle down to get my D&D fix. Everyone was really friendly and even though the game was only an hour long we all had a good dungeon crawl. Hats off to the DM.
I even got my hand at my first ever game of Warhammer 40k. The set up was interesting and I was happy those running the area made it easy for noobs (such as myself) to jump in and play. The whole area was quite welcoming to both veterans and newcomers.
LARP (Live Action Role Playing) was a bit more absent from the whole scene. There was one Swordplay booth where they promoted LARP just a little but there wasn't much else, which was a bit disappointing as I certainly see it as a unique form of gaming that more should have a chance to explore. The LARP panel too didn't quite seem to really explore what LARP is or has to offer a player. I guess there is always next year.
At one point I did take on gaming of a more physical notion in the form of an Escape Room.
Call of Duty: Black Ops III Zombies Escape Room was in Melbourne's Federation Square to promote its launch. Just in case you don't know what an Escape Room is, it is usually a series of rooms that require skill, puzzle solving and team work to move on to the next and eventually escape and is usually done so against the clock. The scenario was interesting and I was quite surprised how well they utilised a crate shipping container for the set up. Thank you Black Ops III.
Summing up I can say my PAX Prime experience was compiled of numerous game styles and media and I was happy to see all of them. There were panels that catered to all and I was happy to see what information those in the gaming community have to offer. There was a lot of different things to see and do.
I have to say if your free the same time next year I would make every effort to pay PAX Prime Australia a visit.