Steel Circus, the upcoming competitive hero sports game on Steam from global publisher Oasis Games and developer Iron Mountain Interactive, opens its Closed Alpha Testing (CAT) phase 15th of February 2019, and sign-ups are available now.
The CAT will be open to players who have signed up to participate on Steel Circus' official website. Several waves of closed tests will occur prior to the launch of Steel Circus on Steam Early Access.
In 2350 AD, the Solar System's dominant factions gather once a year to discuss the future of the galaxy. During these discussions, the people of these worlds celebrate the annual Steel Circus Championships. The only rule? Get the ball into the opposing team's goal by any means necessary.
Three character types round out the field: Strikers, Enforcers, and Specialists. Strikers, known for their speed and agility are best for offensive play while avoiding engagements wherever possible to line up the perfect shot. Enforcers are the brute force of any well-balanced team, engaging opponents and disabling them temporarily, enabling the rest of the team to score. Specialists are the wildcards of the field: clever and creative, they create chaos on the field, block Strikers from goals and neutralize Enforcers before they can react.
Each character features special moves that can turn the tides towards victory. Lochlan, a Scottish lord from the United States of Europe, buffs his team's speed while hampering his opponents' by playing his powered bagpipes. A sneaky robot from the Ceres Worker's Union known as Cap-x02 can transform into a projectile-launching turret capable of stunning the opposition. Schröder, the mysterious spokesperson of Saturn Enterprises, is capable of altering physical matter in order to evade traps and confuse opponents who swear he sometimes appears of out nowhere.
"We've always loved the speed of sports games, and while creating Steel Circus we felt combining that, with the action and mechanics of hero-based games, we'd have the chance to re-invigorate the sports genre," says Helmut Hutterer, Game Director, Iron Mountain Interactive. "Our goal with Steel Circus is to change what players think of when they hear about sports games, and want to thank everyone in the Closed Alpha Test for being among the first to test the exciting new types of gameplay we're creating."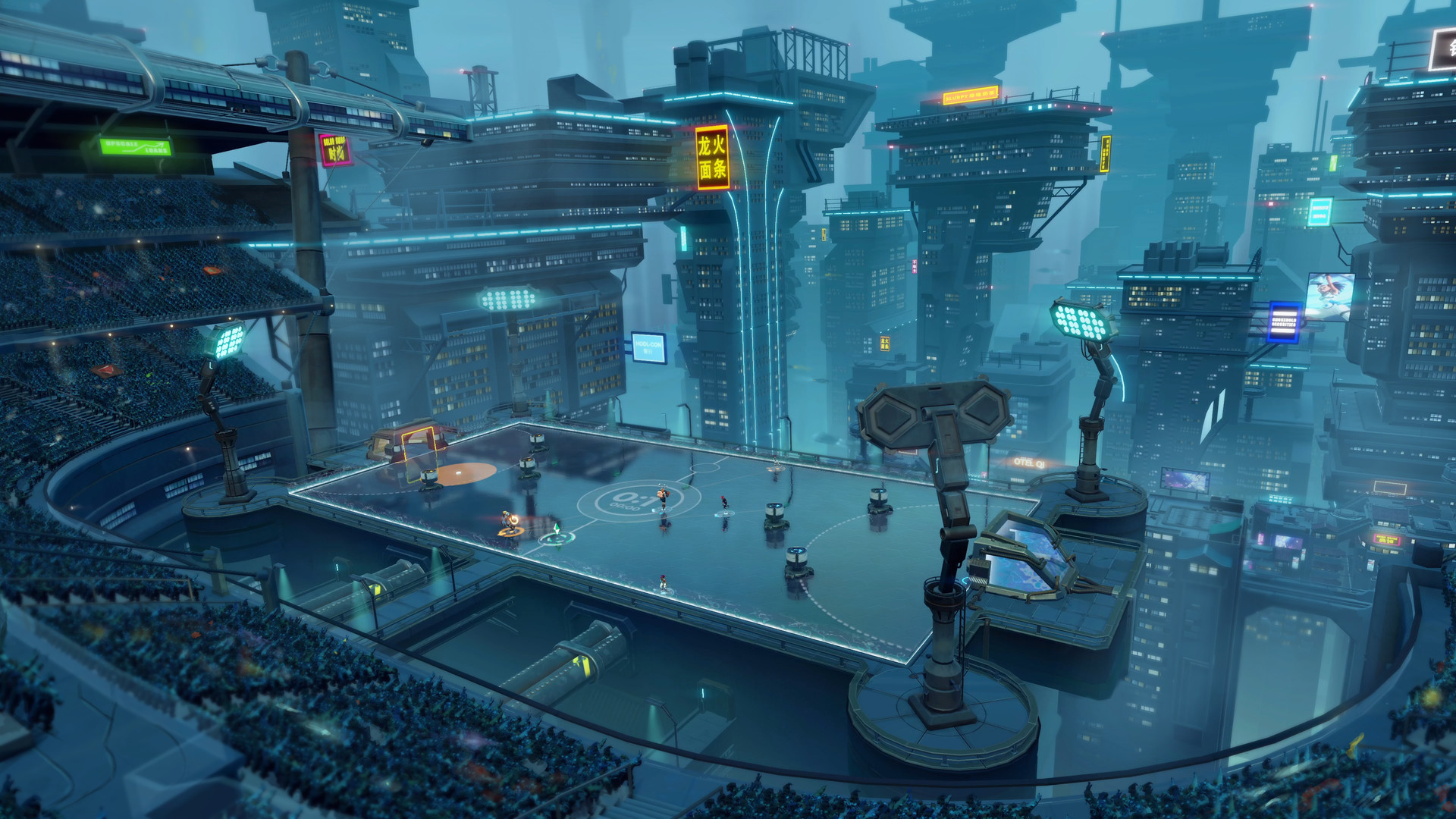 Steel Circus' Closed Alpha Test enrollment will remain open during the entire CAT period and players are now invited to participate in the first testing round, scheduled from 15th of February 2019 (6:00 AM PT, 3:00 PM CET, 5:00 PM MSK) to 16th of February 2019 (6:00 AM PT, 3:00 PM CET, 5:00 PM MSK). The servers will be up 24 hours a day. All future Closed Alpha Test rounds as they will be announced.
[rns_reactions]