Mac owners, do you run out of ports? Need to prop up your iMac to eye level? Satechi have got you sorted with their new monitor stand.
The super simple device in brushed aluminium the weighted stand is designed to hold your beloved iMac, raising it up a few inches and is designed to take the weight up to half a KG or 1 lb 3 oz which is enough for any sized iMac.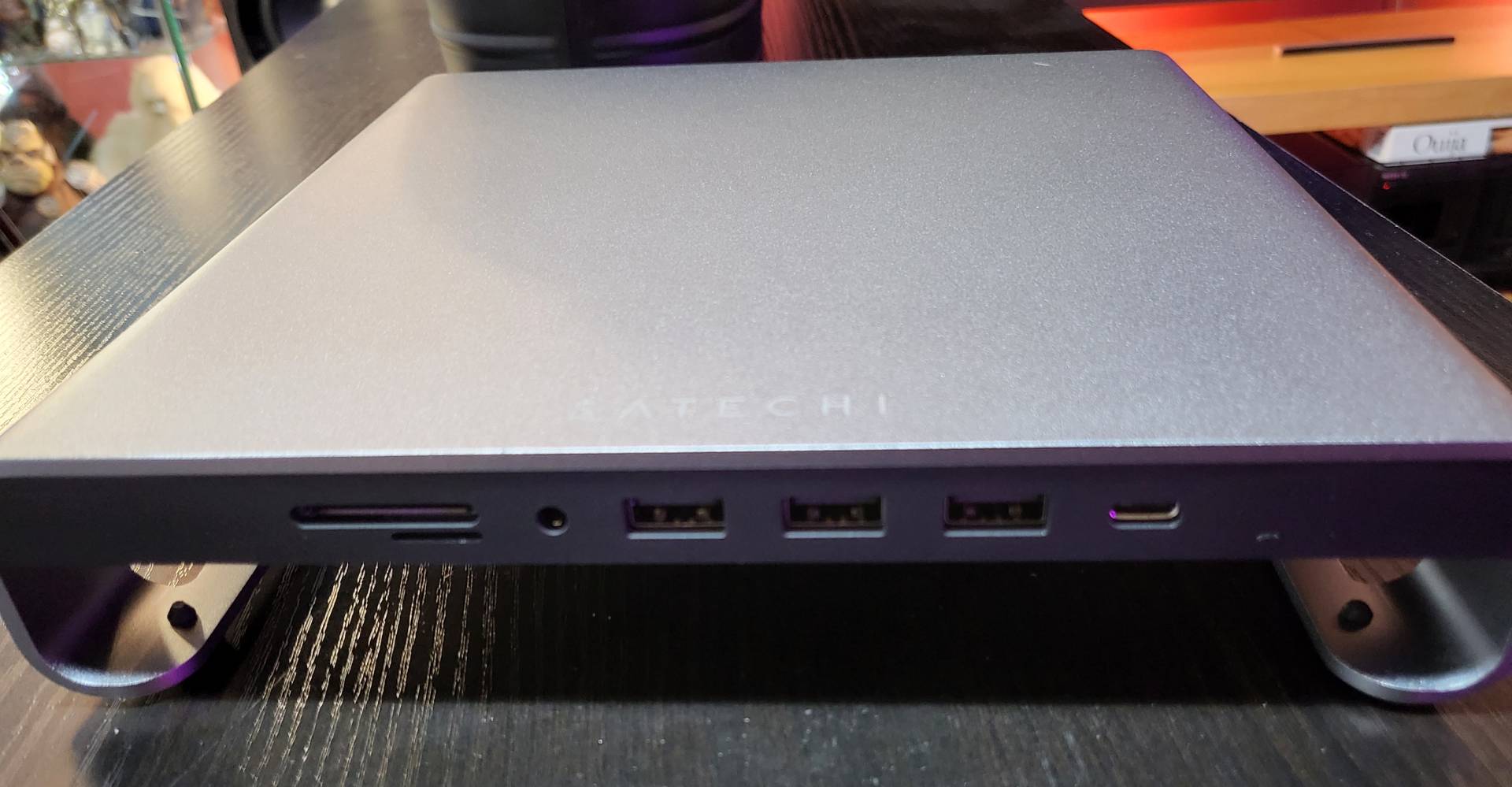 Monitor stands tend to leave 'wasted space' underneath – so Satechi have made use of this by way of adding additional ports.
Superb cable management on the underside of the stand sees a USB-C cable builtin to supply power to the x3 additional USB 3.0 ports, x1 HDMI, 3.5mm audio jack and SD card reader.
Satechi supply a USB-C to USB adaptor too.
You iMac will instantly recognise the expansion and boom, there you go, you can plug more stuff in.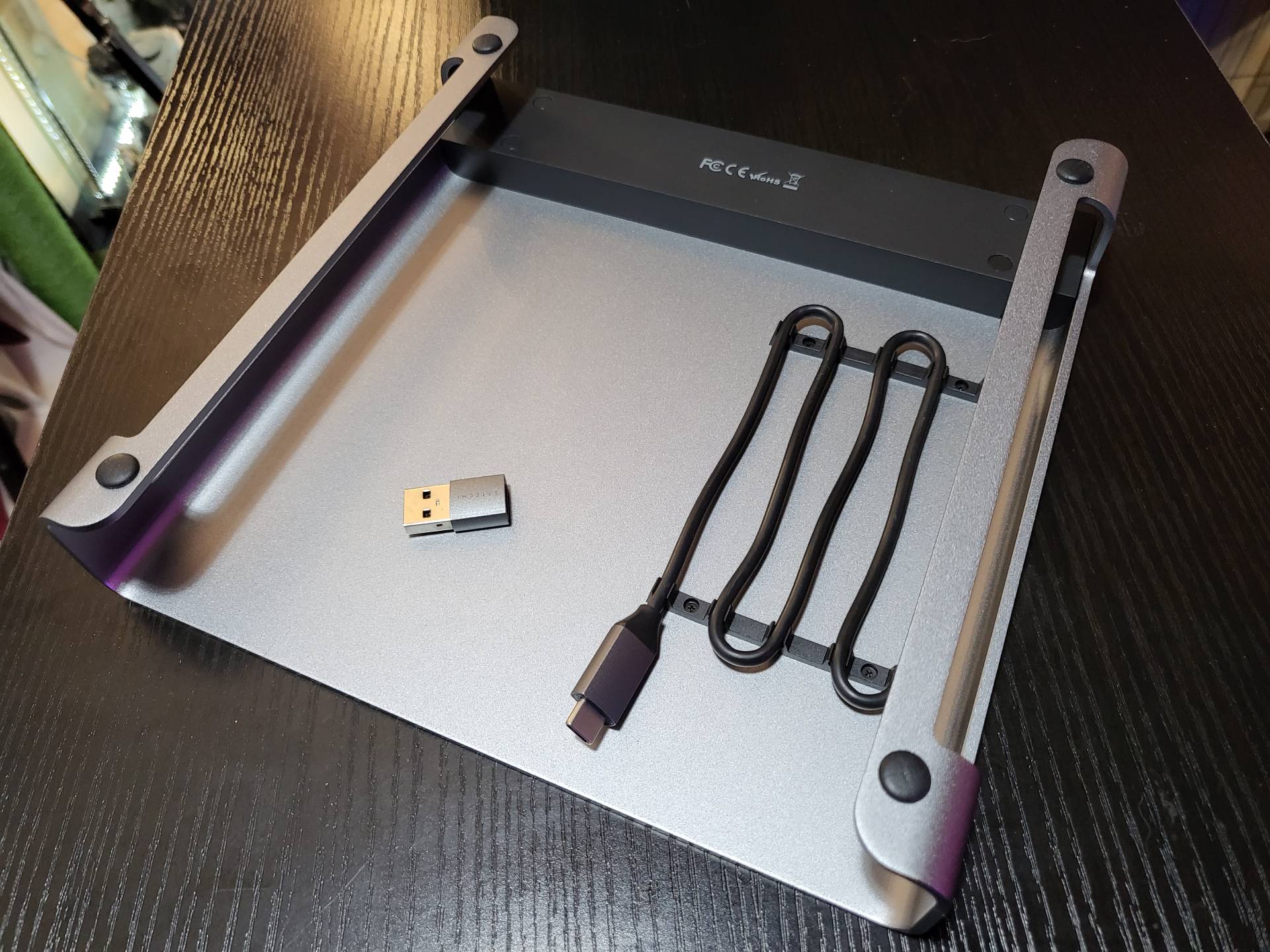 Using power from the desktop the Satechi Monitor Stand and Hub does not need any mains power.
But if you're not an iMac user and say, use a MacBook or PC laptop or notebook with little to no external offerings this unit is ideal to prop up your laptop and allow you to plug in all of your peripherals including a secondary monitor.
For the use of USB wired keyboard and mouse the Satechi Monitor Stand and Hub works well.
Adding an additional monitor  via the hub's HDMI- well there's a catch.
Your main device needs to be able to be able to run a secondary screen via USB-C. This is not going to work if you use this on a laptop without that functionality already builtin.
I also found that the hub was a bit under powered for larger external drives.
A 4TB SSD was hit and miss. At times it would run fine – but for the most part, wouldn't show in the PC or Mac OS.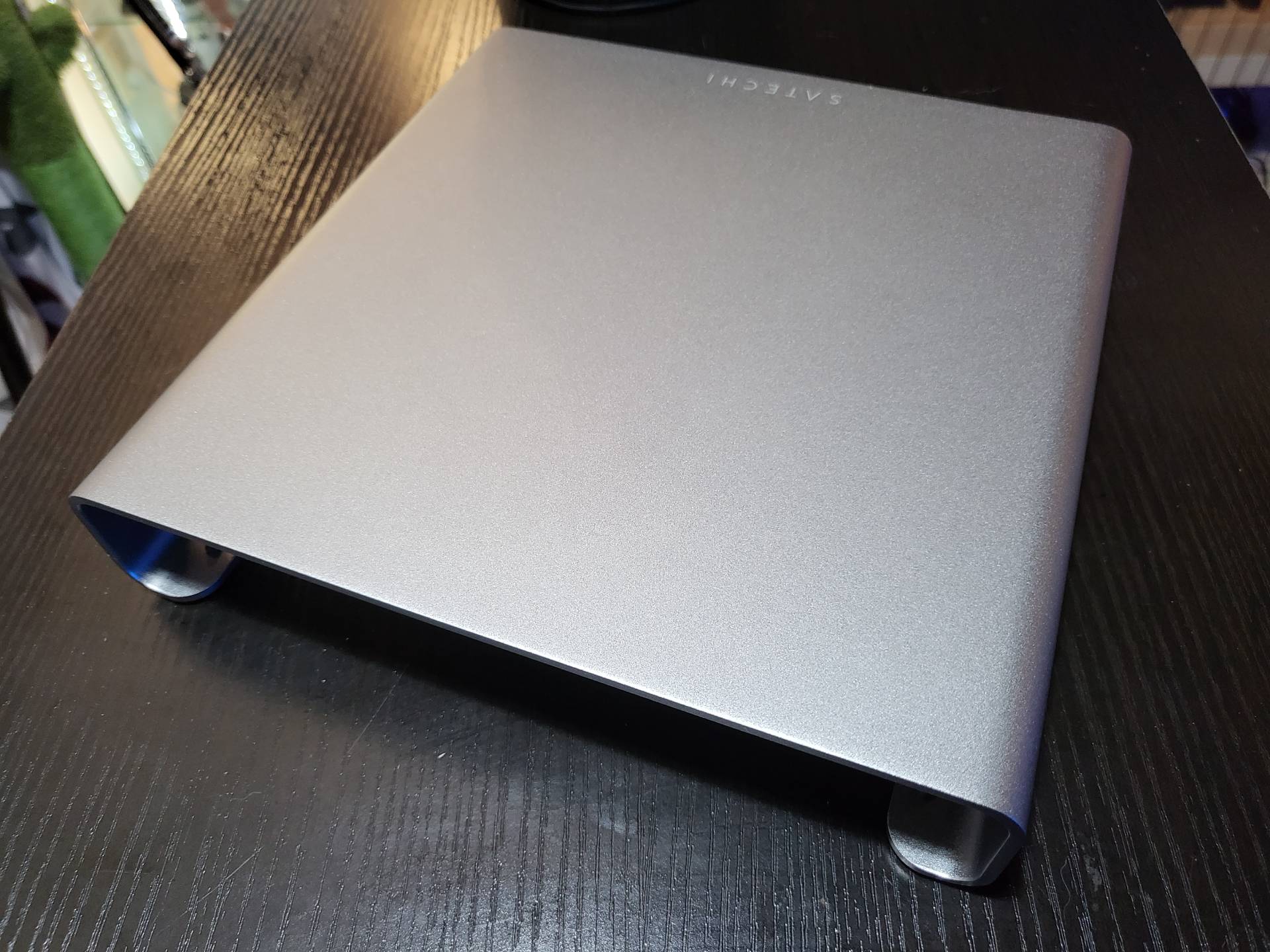 Lower power external drives such as 1TB and less tended to be okay.
Satechi have designed this for iMac – and while it does work on PC there does need to some forgiveness in the hubs low power aspect (which is not so much of an issue for iMac) and this is of course fully dependant on your device's ability to be able to provide enough power to the hub in the first place.
Priced right when compared to similar stands of the same ilk (I've seen some out there in the wild that are a stand only, no hub, and they are more expensive than this one).
The Satechi Monitor Stand and Hub does exactly what it is designed to do and I'd recommend using for an iMac to make the most out of what the hub is capable of.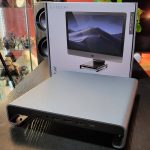 Satechi Monitor Stand & Hub Review