If you're after the speed, storage and reliability of an internal SSD that's going to give you the edge on any virtual battleground, WD_Black is where it's at.
Western Digital have been the pioneers and forerunners of digital storage for decades and over the past few years have been producing game drives with the knowledge and understanding that a solid drive is needed for solid game time.
Recently Western Digital released their WD_Black SN770 NVME SSD the smaller sibling of their SN850 and SN750.
To kit out your Rig or laptop, first make sure you have PCIe compatibility, otherwise the WD_Black SN series wont fit or run.
It's also important to check any manufacturer warranty before your crack open your PC gaming powerhouse.

That aside once installed on an already existing setup running Windows 11, Windows will recognise the SN770 right away.
Western Digital also have free software for you to manage and maximise their SSDs. If you're new to the realm of NVME drives, I'd recommend installing it.
I received the 1TB model and installed in to an existing setup as a game drive to run Steam games from.
But first some basic read / write formalities.
The WD_Black SN770 has a read of up to 5GB/s (5,150MB/s) – but this can be slowed down by a secondary drive if, say you're copying from data from an older or slower SSD to this one.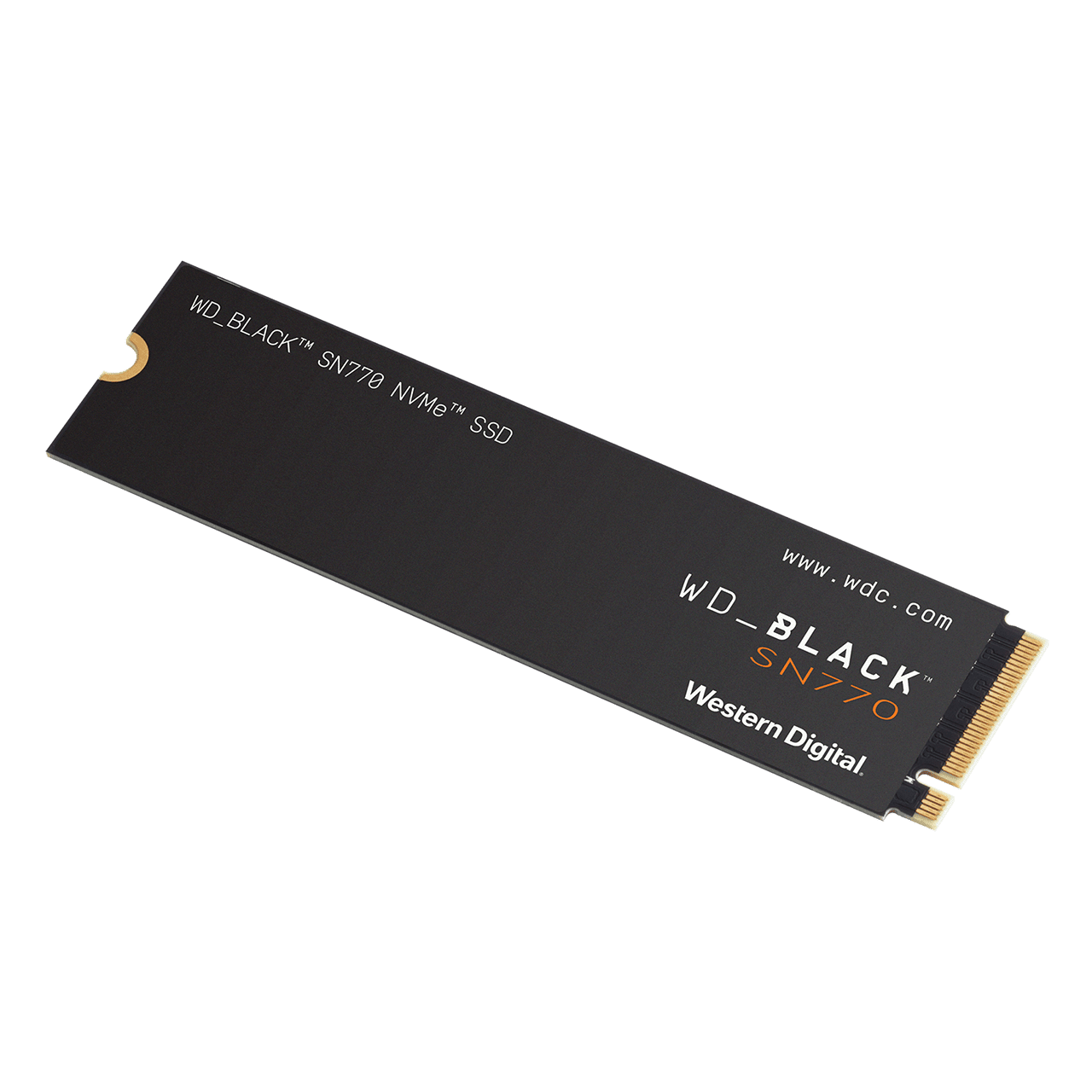 The SN770 is PCIe4 but is also compatible to PCIe3. If you have a PCIe3 motherboard, your speed throughput wont be maximum.
To copy a 250GB folder with 4K produced video it was super quick. Less than 2 minutes (copying from another SSD, PCIe3).
To write to the SN770 via rendering out 4K video of 20 minutes in length took less than 4 minutes.
Impressive.
Installing and playing some rather large Steam games on was flawless with game load times virtually zero.
On average the SN770 manages to read at 5.2GB/s but of course slower to write, coming in at 4.8GB/s.
Still, this isn't exactly slow at all.
The WD_Black SN770 offers up superior data read and write speeds no matter what you're going to throw at it – and is less costly than say, it's bigger sibling, the SN850.
It handles well, handles its own, keeps cool under pressure and is a cost effective solution to give you a PC based gaming advantage.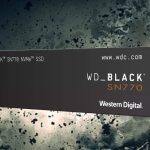 WD_BLACK SN770 NVME SSD REVIEW