Logitech are on fire right now with their PC Gaming peripheral G Series.
Recently we reviewed the Orion Spectrum G910 Mechanical Keyboard so what better accompaniment to have than a more than capable mouse.
The G402, designed for First Person Gameplay, is a stress resistant, light yet slightly end weighted device to give you the maximum upper hand.
It has multiple sensors, not just the usual Optical, that measures your hand movement and gauges reactions quicker than you can blink. Eight Programmable keys are also present – these can be mapped to whichever in-game function (or PC / Windows function or App) you require via the downloadable Logitech G software from the Official Website. Aswell as this Logitech have also added on-the-fly selectable DPI rates from 240 to 4000, plus a fifth user-defined DPI setting. Each button switch takes only milliseconds to register.
To say that the reaction and gameplay action timing with the G402 is super fast is an understatement.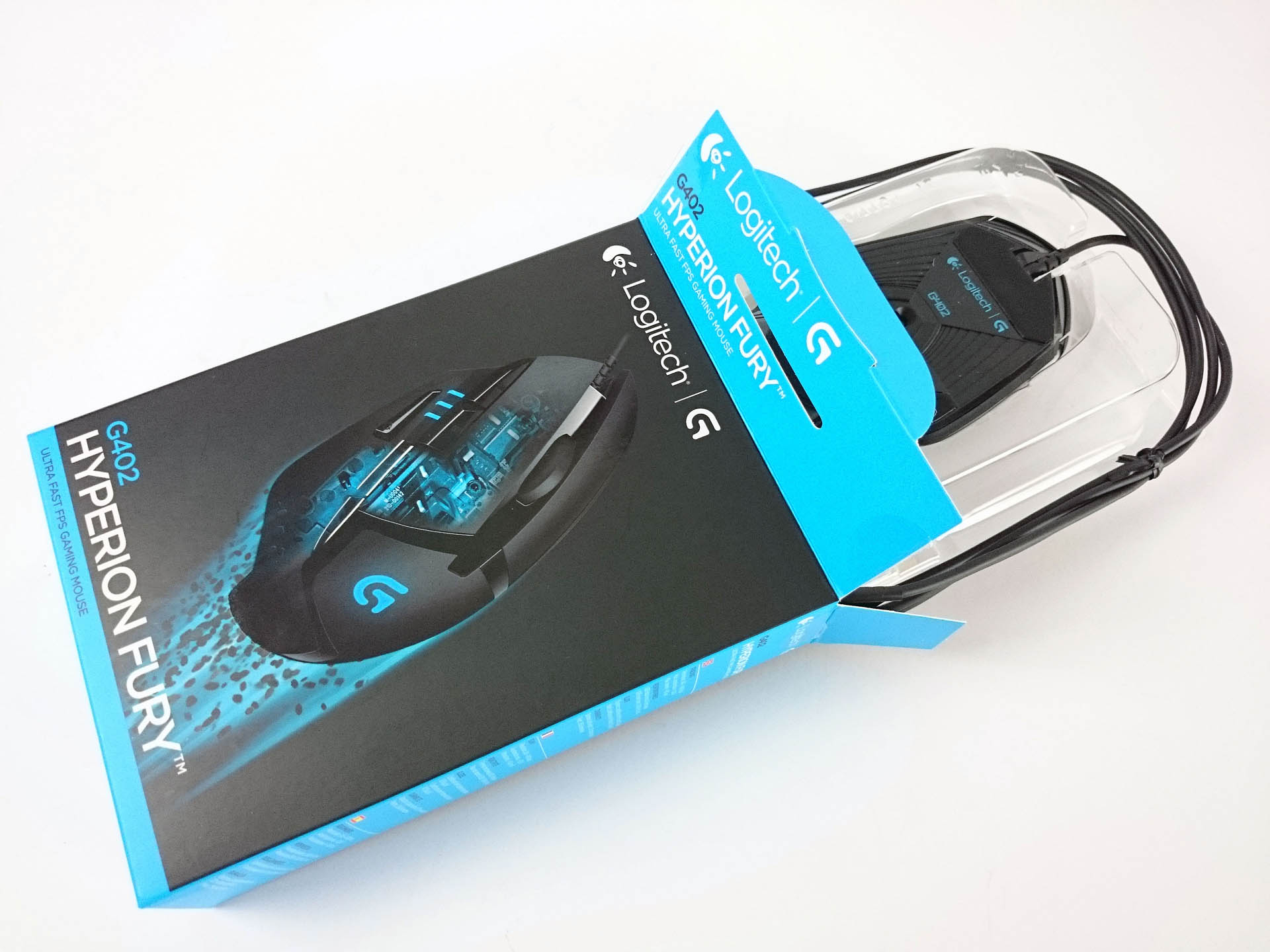 Being that the Hyperion Fury G402 is ultimately designed for FPS, we tried it out on the well over played Borderlands 2 (a family favourite at StG) to see whether we could notice any differences from our trusty and always used Mad Catz RAT 8 .
Then it was on to Dishonored 2 and COD Infinite Warfare. Again expert response times. No complaints.
Infact the response times were more than instant, load outs for our weapons, items, equipment when mapped to keys was instantaneous. We began to think that the mouse was almost reading our minds. It blew away the RAT 8 in Macro Key response, and with it's directional responses.
So what makes the Hyperion Fury the speed master of mouses? It's the Logitech "Fusion Engine." Basically the mouse is powered by a 32-bit ARM processor (video above). But Logitech did not stop there either…
A builtin gyroscope and accelerometer. Combine that with the multitude of sensors always at the ready and more Programmable Keys than most gamer's need (okay – we always need more…) this is THE mouse to have.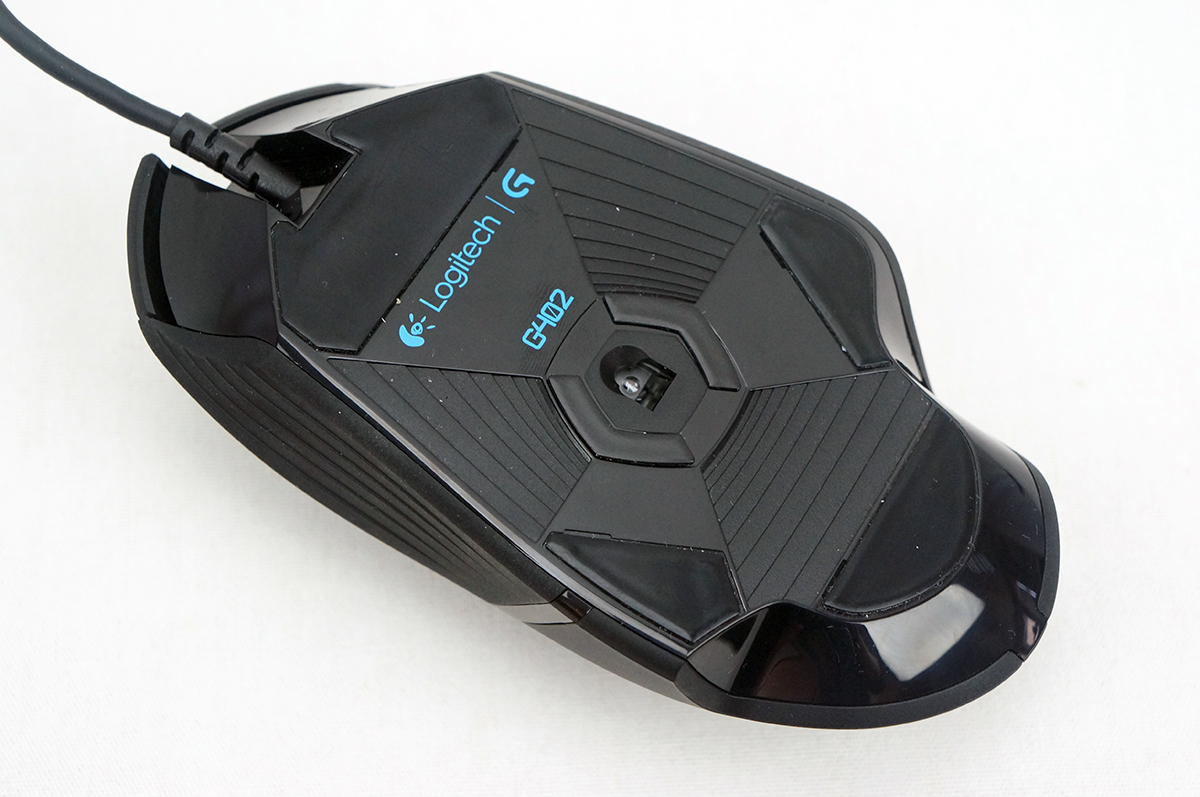 For those that prefer to customize their weights, the Hyperion Fury G402 will be lacking in that department.
Weighing in at 108 grams it's hefty enough without being a stress point on your wrist. Logitech have decided to do away with the interchangeable weight cartridges and what you get with the Hyperion Fury, is exactly that.
The G402 also appears to lack the usual light show that comes with high end gaming mice. Sleek and super comfy to use with it's grip-able rubber coating it's gaming prowess is not a neon showcase, as we have seen with other gaming mice, but more of a subtle 'G' Logo Glow.
This to me screams out the hidden power within.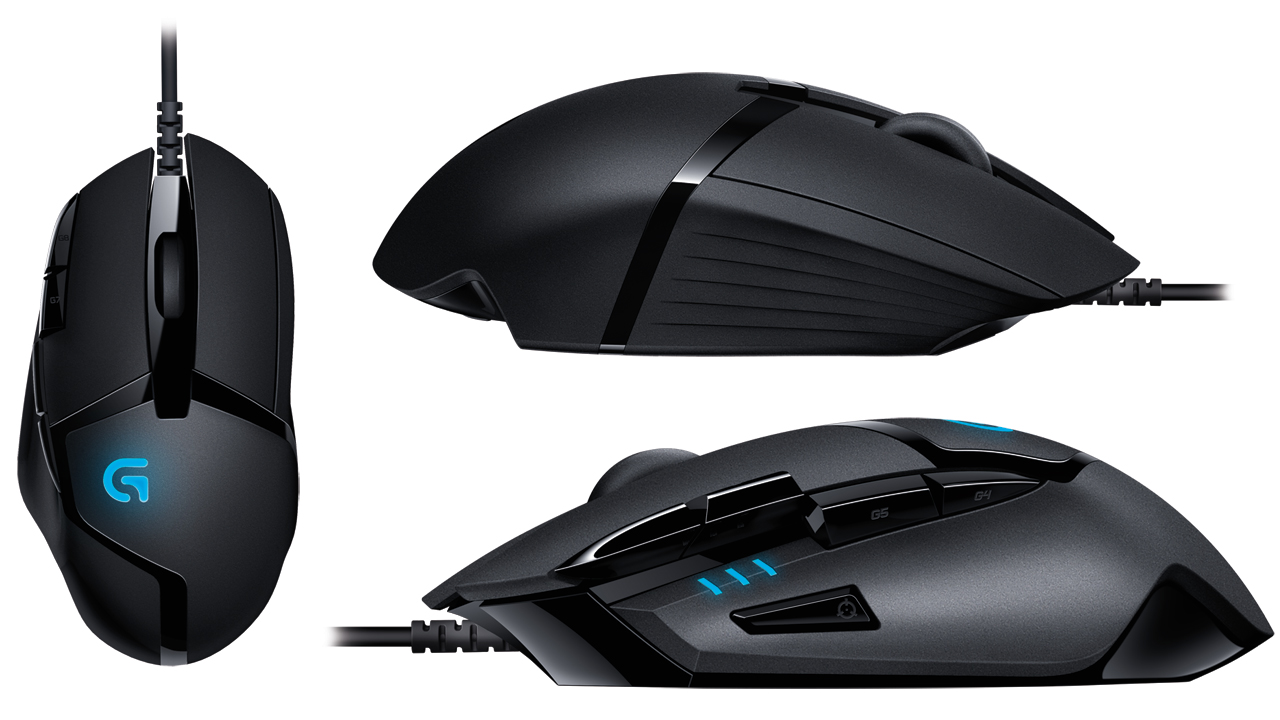 I would have to say that the best part of the G402 is the pricing.
We have come across gaming mice that have less tech inside them, and even less features that cost alot more. The Hyperion Fury G402 will set you back at $69.99 (NZD) and is up there in terms of styling and performance with the more expensive models.
Whether PC Gaming / FPS Beginner or Pro the Hyperion Fury is a necessary peripheral for any discerning PC Gamer.
Help to Support Shane the Gamer
Everyone that works on StG is a volunteer. Keep StG Independent and (mostly) Advertising Free with a Donation
Logitech G402 Hyperion Fury Gaming Mouse Review