Western Digital have been doing hard drives since ages ago (51 years) and know their stuff, they also know what gamers require.
Less loading, more playing, no drive lag to initiate more fragging.
The digital storage producer has just released their WD Black SN750 SE NVMe SSD Game Drive for PC and mod-able laptops.
Coming in three size options of 256GB, 512GB and 1TB it is not to be confused with their prior released, yet similarly named SN750 which we reviewed here.
Even I was confused at first, thinking that we had already covered this drive, but nope – this one is the 'SE' version.
And lower spec than the the more standard named one. Western Digital really need to work on their product names.

With that now cleared up the SN750 SE boasts read speed of up to 3600MBps. It's a NVMe stick, so before you get yourself in to the fast lane, check the specs of your laptop or PC's motherboard to make sure it can fit one of these.
Installed as a secondary drive in my test PC Windows 10 detected the drive straight away and formatted.
Installing a couple of titles from Steam and Microsoft store (Borderlands 3 and Forza 7) it was time to play.
And play I did. I remembered how quick the SN750 from 2019 was, there was little to no notable difference between the SE and the previous drive's performance with gaming.
While the WD Black SN750 SE is built for gaming (hence it's name) it wont just cater for gamers – it's also a viable utility for content creators.
Transferring large 4K files from a regular SSD over to the SE saw write speeds go up to 3.1GBps.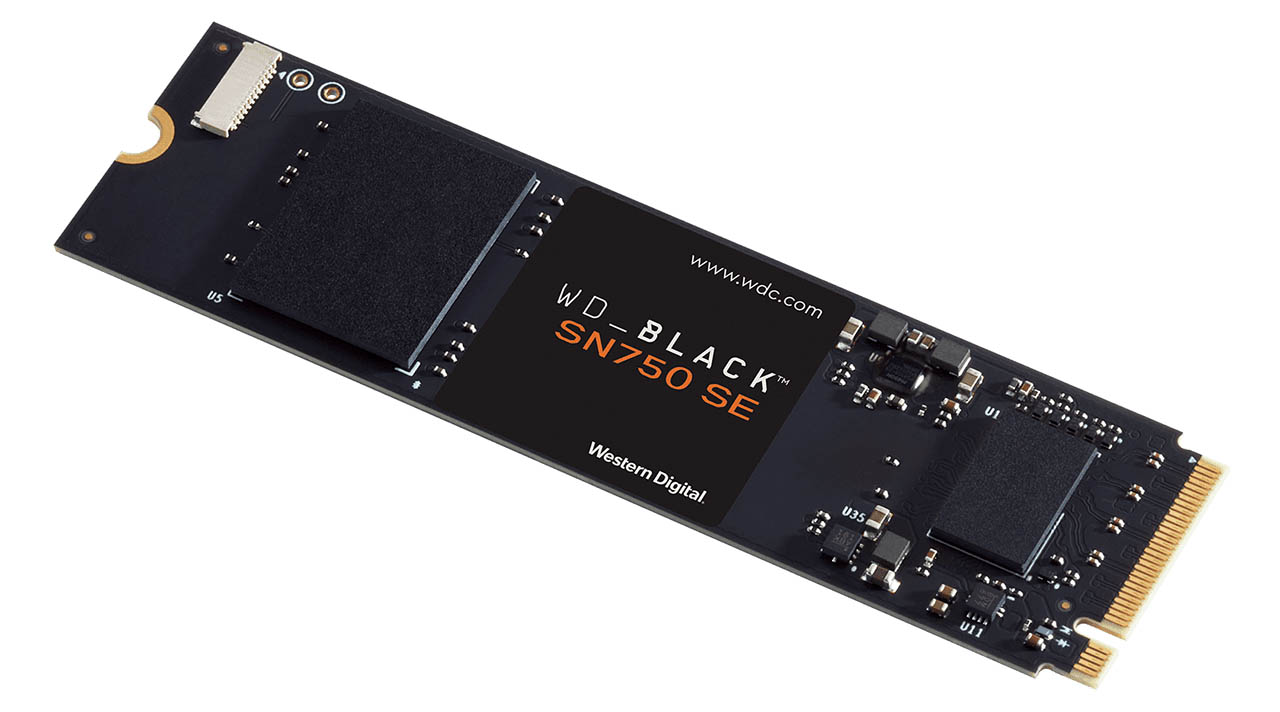 This surprised me alot as usually the trip up can be the lower speed drive your copying from – it was almost as though the SN750 SE was sucking the data from the PC's main SSD before it even had time to write it over.
Rendering large videos and After Effects work to the SN750 SE didn't even break a sweat.
As a main (Windows / Operating system) drive, in my case, installing a Windows image on to it, was an immediate load, from power on to Windows login screen.
You do have a tools dashboard that is an optional install from Western Digital. Here you can check the SN750 SE's health and tweak it's settings to make sure you're getting the optimal performance from it that you can.
Perhaps one of the best bits about the SN750 SE is pricing.
While the pricing tier differences between the 250GB, 512Gb and 1TB aren't all that dissimilar, going for the top storage of 1TB (which is the one being reviewed here) comes in at well under $200 NZD.
Bargain!
I totally recommend the SN750 SE as a solid investment. Priced right, giving optimal performance any mid to high level gamer or serious content creator should kit themselves out with at least one of these.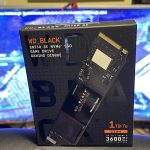 WD Black SN750 SE SSD Game Drive review