OPPO are proving time again that to have a top shelf smartphone doesn't need to break the bank.
On the heels of their release of the R11s (which is a killer handset) and on the eve of the much coveted and very innovative Find X OPPO released the R15 Pro.
The 6.28 inch device is mostly all screen at 89% of the front of the phone. No bezel on either side the 16M colour screen, a small border at the bottom without any front branding or 'Home' button and a non-removable notch. Yep, like it or hate it this is something that we are going to see in future phones from most manufacturers. Personally – I like it.
The immediately responsive finger sensor is set at the back of the phone, but if you opt to use the face scan feature which unlocks the device in lightning speed, you're not going to worry about the finger print security placement.
OPPO devices are also known for their high quality cameras. The R15 Pro is no exception.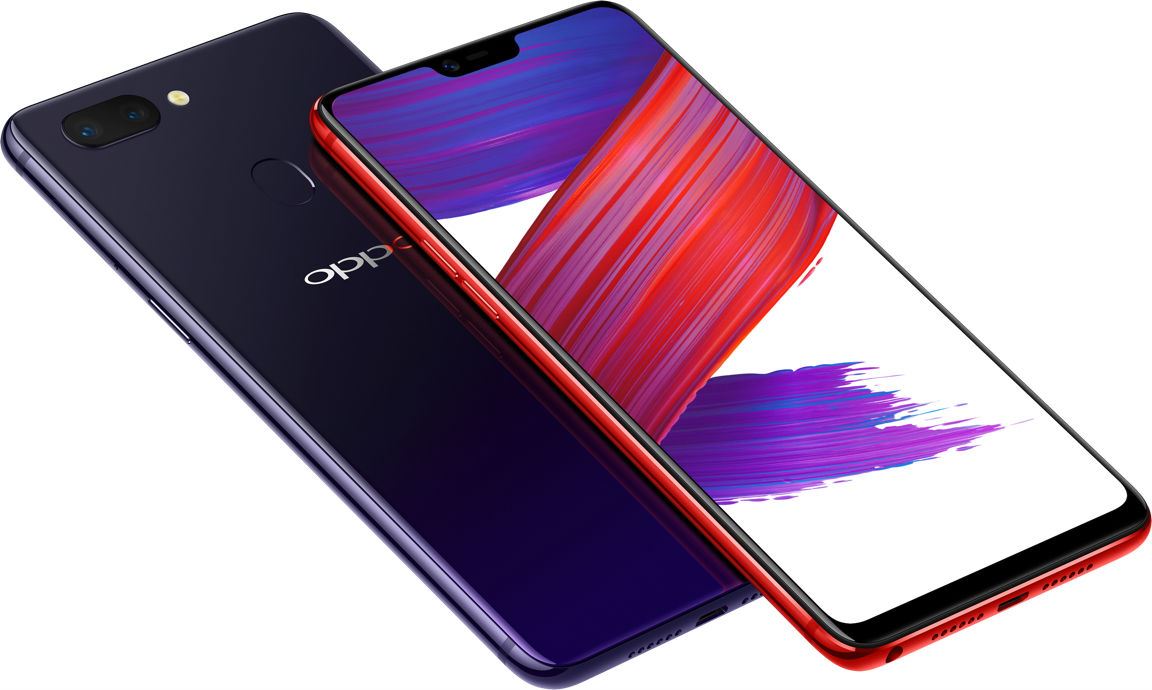 Retaining the standard dual lenses for the rear camera you can expect a powerful 20MP and 16MP result for your snaps – working in tandem in any lighting, including an amazing low light you're going to love the consolidated 36MP results. The R15 Pro MP is down slightly from their previously released R11 which has x2 20MP lenses.
The front camera has the equivalent resolution of one of the rear lenses, at a pleasing 20MP. OPPO teamed up with Sony to incorporate Sony's IMX519 AI camera sensor. The AI will automatically detect upto 120 differing scenes. There's a whole swag of filters on offer aswell as no need to touch up your selfies with varying levels of a Beauty filter for both front and back camera's.
Using the rear cam you will find differing shooting modes; Sticker (yep a few of those A.I. cat and bunny overlays), Panorama, Portrait (using 3D lighting technology for both front and rear cameras, with varying lighting / filter modes), Time Lapse (which is a lot of fun to play around with), Slo-Mo and of course Expert, which gives you full control of your image outputs. Quick zoom is included upto x2.
OPPO have adjusted the way we record videos on the R15 Pro. While there is the Video option on the camera function slider for the rear lenses, you can go from photo to video instantly by holding down the snap button.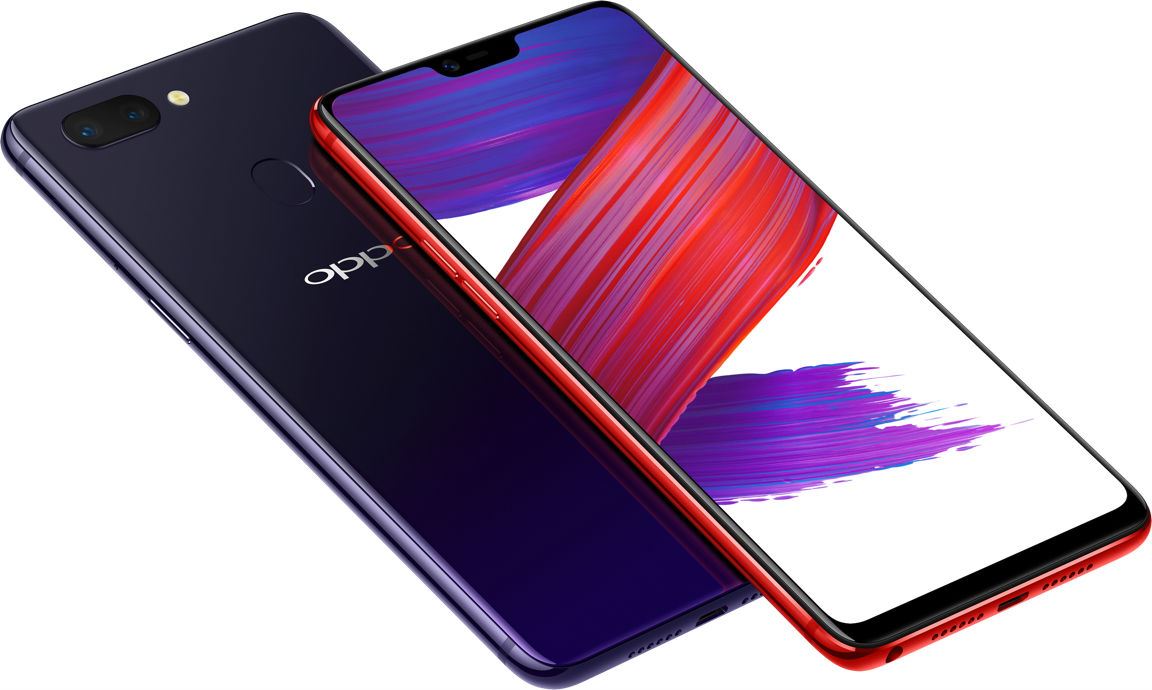 All of this photography wizardry is powered by a super quick Qualcomm Snapdragon 660 8 Core processor and a KYro260 CPU. Coupled with 6GB of RAM to keep you multitasking, high end video gaming using the 512 GPU which gives a 30% render increase. OPPO have built the R15 Pro with mobile gaming at it's core including a Game acceleration mode, which is like overclocking on a PC.
OPPO overlay Android 8.1 with their own ColorOS. The R15 Pro has an updated ColorOS v. 5.0. ColorOS is an extremely intuitive UI (user interface), however, for myself, who likes to play around with pretty much most settings you may find it a bit restrictive. It can take a few moments to find the setting that you are looking for. Packed into their OS is alot of security including Payment Protection, App Encryption , Anti Harassment among a few others.
While OPPO have retained the microSD card storage expansion option (thank you OPPO) the internal storage is going to be more than enough for most OPPO owners at 128GB.
The microSD slot is shared with the secondary simcard tray. As with prior OPPO handsets, and not forgetting that they have been the pioneers for dual-sim functionality downunder, the R15 Pro is also dual sim.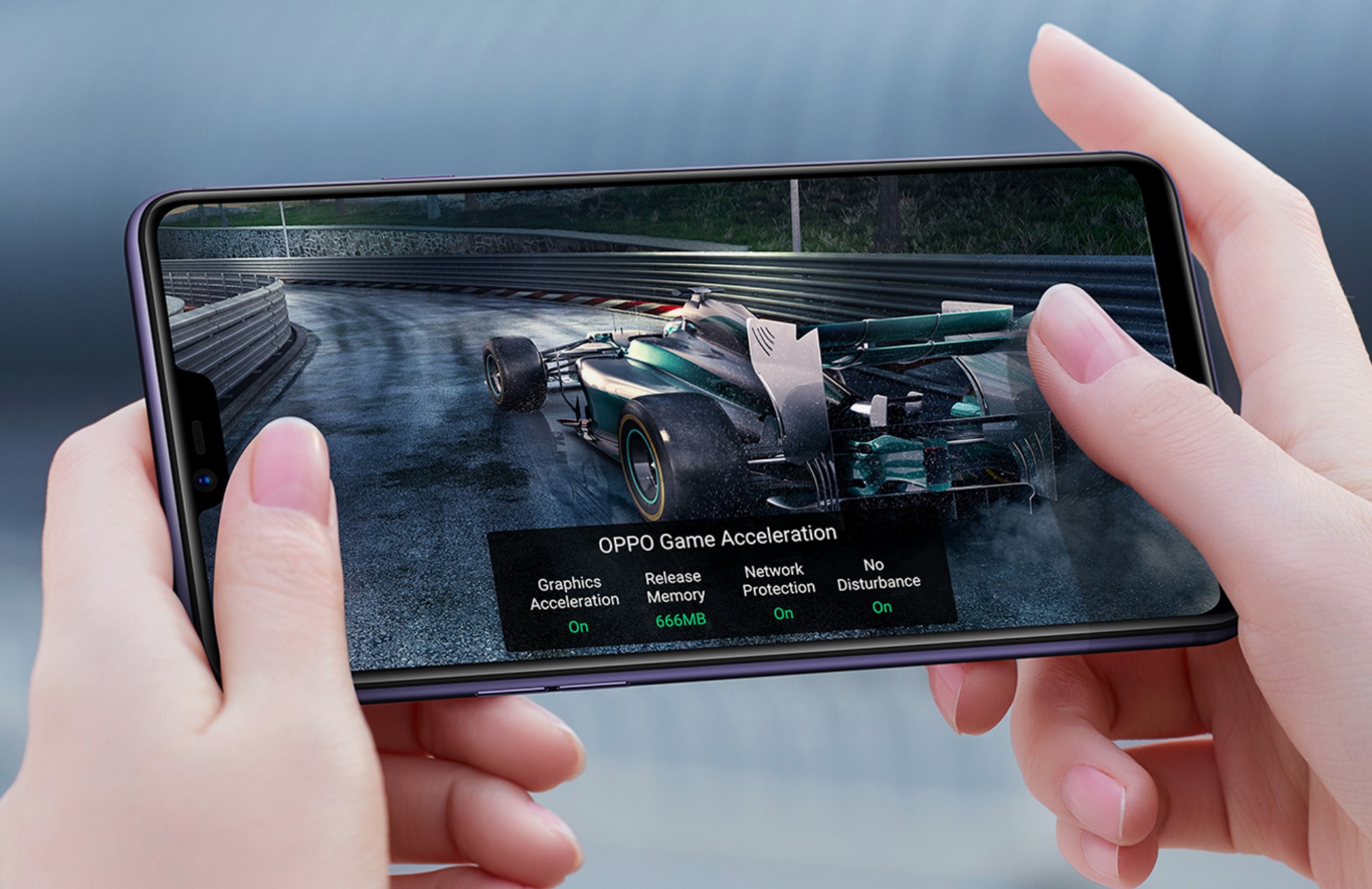 Audio is pretty good too. The dual internal speakers are loud enough to please me, through headphones, either Bluetooth or 3.5mm cabled, your ears will be treated to crystal clear and cinematic sounds, depending on the media that you are listening to.
There is a built in 'Real Sound Technology enhancement, and while basic, it does allow you to fine tune media audio to your liking with a few presets like Rock Pop and the usual Equaliser options. Volume is loud enough for me, but I feel that the maximum is still a little too restricted – but that's me, I like to turn my audio all the way up and then some.
OPPO have jam packed alot of technical marvels in to the R15 Pro, but what good is all of this without a battery that can handle it? OPPO have got you sorted there to. Using OPPO VOOC ensures an extensive battery life (up to four days on moderate use) a full day of video streaming and game playing and a five minute charge will give you give a whopping equivalent of two hours talk time. OPPO are still making use of the now industry retired micro USB… for now.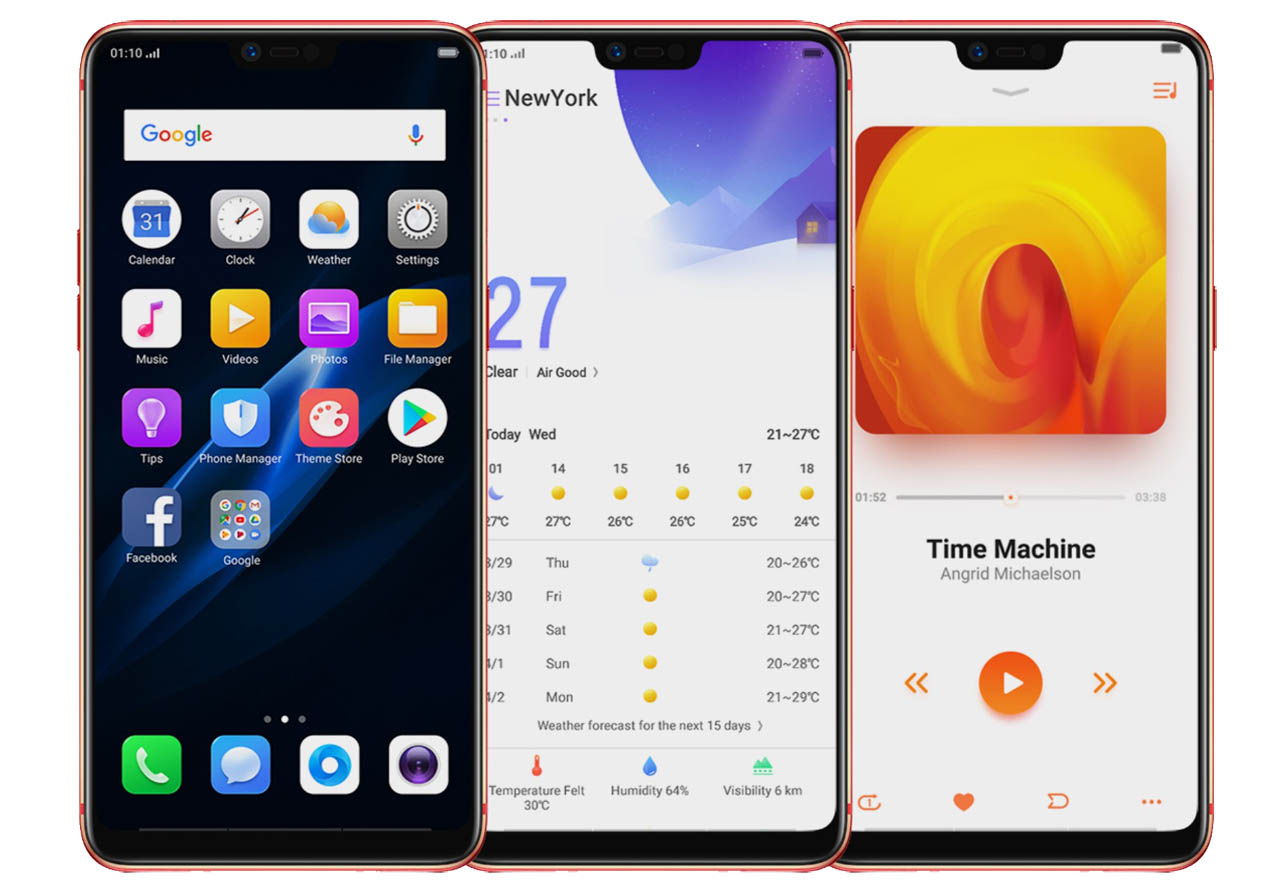 Encased in a metallic glass finish, the OPPO R15 Pro comes in two flavours, Cosmic Purple and ruby Red.
OPPO has created a device that is top shelf for the masses. For those that do not have the budget, or feel too good about spending to get all of the bells and whistles in a smartphone, the R15 Pro does similar if not the same at a lower price tag.
OPPO R15 Pro, simply superb.
OPPO R15 Pro Smartphone Review
Device Details
Released: July 2018
Device Name: OPPO R15 Pro
Chipset: Snapdragon 660
Memory: 6GB
Internal Storage: 128GB
Camera: F: 20MP. R: 20MP + 16MP
Price: $899.00 (NZD)</p